33 Shakeology Recipes for Every Comfort-Food Craving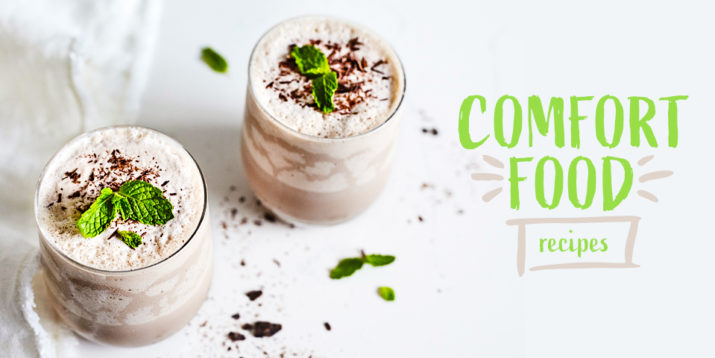 You're stuck at home and, for better or worse, can't stop bingeing on your social media news feed.
The other thing you can't stop gorging on?
Sweets and snacks and all the carbs because: 1. stress. 2. boredom. 3. you're never more than 500 feet away from your kitchen.
If all that sugar is taking a toll, the first order of business is to break that habit.
Try going for a walk, doing a Beachbody on Demand workout, diving into a book or binge-worthy TV show, or calling a friend – anything that takes your mind off of eating.
If that doesn't work, feed your stress-eating impulses with better-for-you options that taste just like the real deal.
Ahead, 33 comfort-food recipes that will satisfy your cravings, without wreaking havoc on your healthy eating habits  —provided they don't become your habit.
(And, P.S. they're all delicious!)
Holiday-Inspired Treats | Cookies & Cookie Jar Shakes | Happy Hour Mocktails | Ice Cream & Frozen Treats | Lattes and Coffee Drinks | Tart & Tangy Treats
When You Crave All the Chocolate Things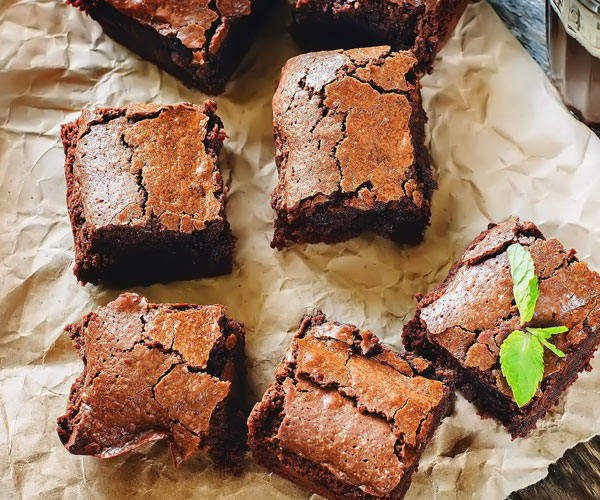 Sink your teeth into one of these rich, ooey-gooey brownies and feel your chocolate cravings melt away.
Bonus: Baking in times of stress can be meditative — and it gives your kids something to do if you're all going stir-crazy!
If you really want to go nuts, serve with this Peanut Butter Frosting.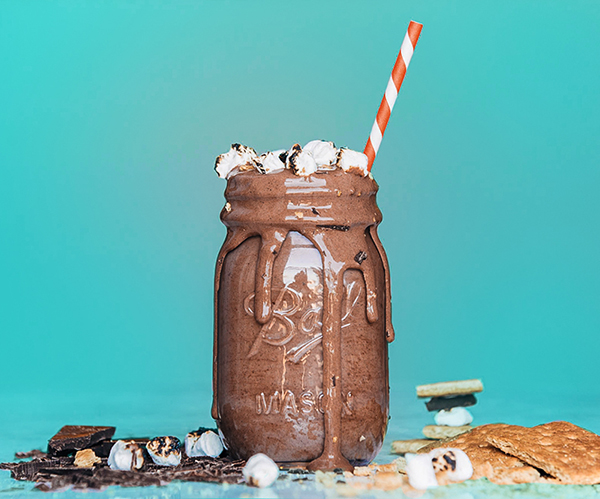 Evoke those lazy summer evenings of campfires and backyard barbecues with this rich, chocolatey s'mores smoothie recipe, made with crumbled graham crackers and topped with mini marshmallows.
Now, who wants to tell a ghost story?!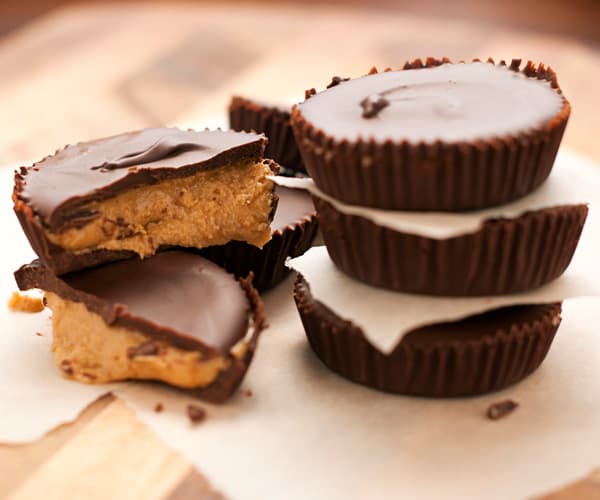 You've never had a peanut butter cup quite like this one. Made without artificial ingredients or processed oils, they're wholesome and toothsome.
If you love salty-sweet combos, sprinkle each cup with artisanal salt before freezing.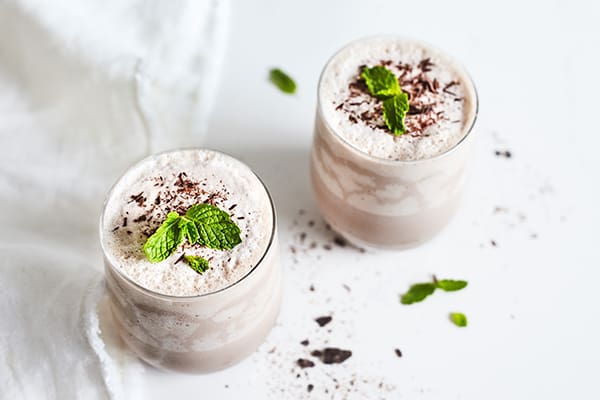 Keep your cool with this rich, creamy, refreshing chocolate-mint shake. Comforting cocoa and energizing mint are the perfect pair to make you feel A-OK.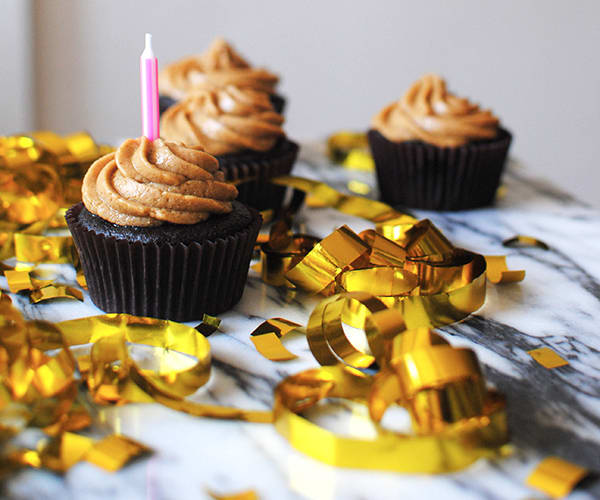 Not sure what to do with all those beans you bought? This gluten-free chocolate cupcake recipe calls for chickpeas instead of flour.
Not that you'd ever guess (pinkie promise). All you'll notice is how amazing they taste with their peanut-butter-maple-syrup frosting.
Because Holidays Have the Best Desserts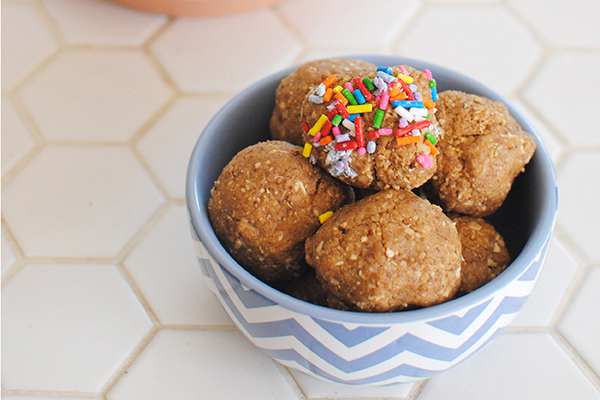 It's somebody's birthday somewhere, right? Why not celebrate our fellow humanity with these fun and festive treats? Candles and party hats optional.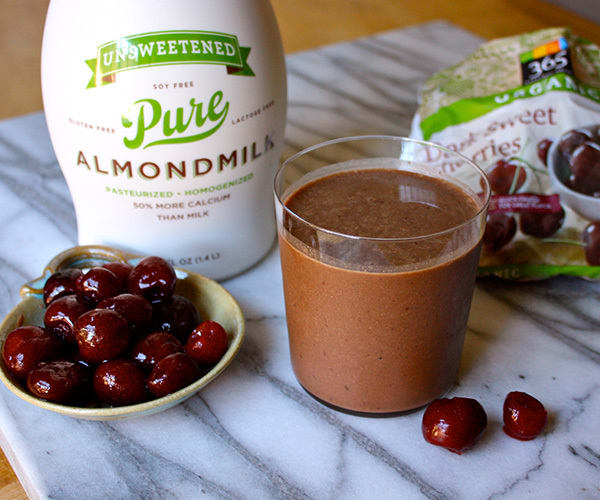 Bring on the romance with this seductive and sinfully decadent combo of sweet cherries and chocolate. It doesn't have to be Valentine's Day to pamper yourself, or your partner, to your heart's content.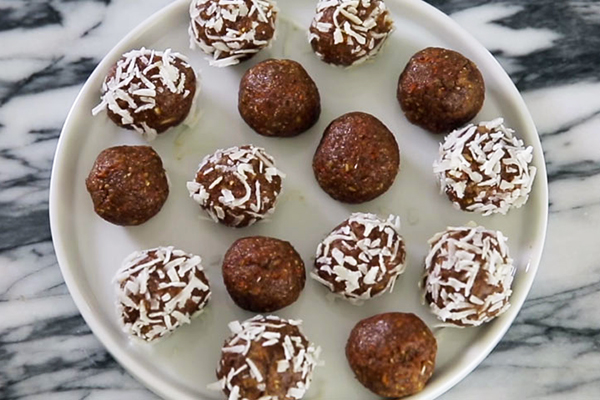 The Easter Bunny may have come and gone, but we vote for an Easter egg hunt every Sunday.
Whip up these delightful and delicious bite-sized carrot cake treats – ready in just 15 minutes. Walnuts, carrots, cinnamon, and oats make these protein-packed snacks taste just like the real thing.
If Cookie Monster Is Your Spirit Animal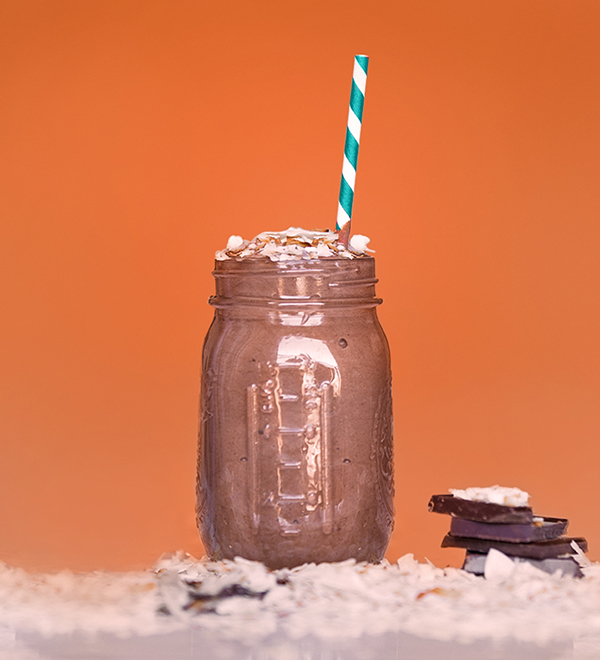 When you want to chow down on an entire box of Girl Scout Caramel deLites (aka, Samoa) cookies, this creamy concoction of chocolate Shakeology, caramel, and coconut will bliss out your taste buds.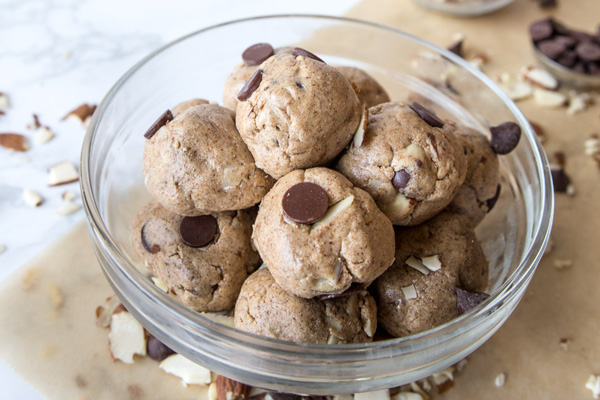 We'd eat cookie dough with abandon if it weren't for that whole raw egg situation. Since this recipe is completely egg-free, we're a little worried about what could happen if left alone with these quick-and-easy cookie dough bites.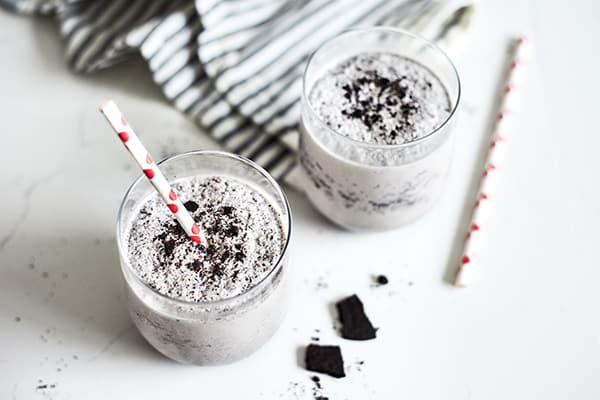 Bring back those childhood days of DQ Blizzards with this dreamy cookies and cream frozen treat. Creamy vanilla with chunks of chocolate cookies = protein smoothie perfection.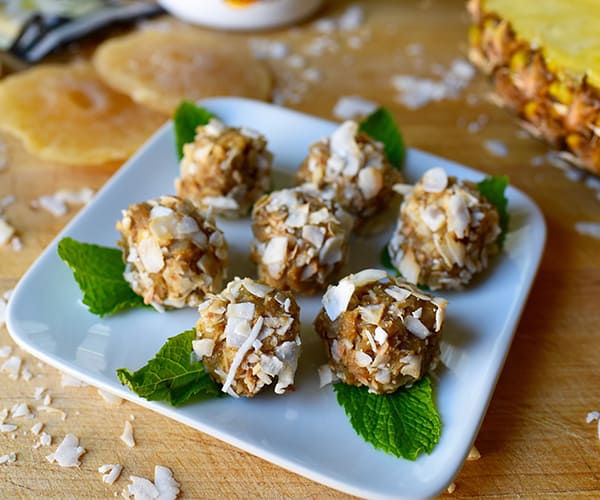 Bring on the summer vibes with the sweet taste of the tropics. If you really want to get into a vacation state of mind, throw on a grass skirt and have a social-distancing hula-dancing contest – also a surefire way to decompress.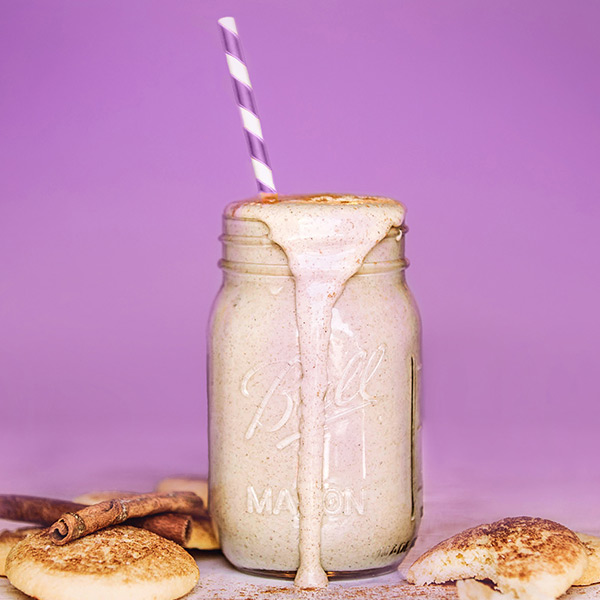 Get all the flavor of those buttery, cinnamon, and sugar cookies in this magical milkshake-like drink.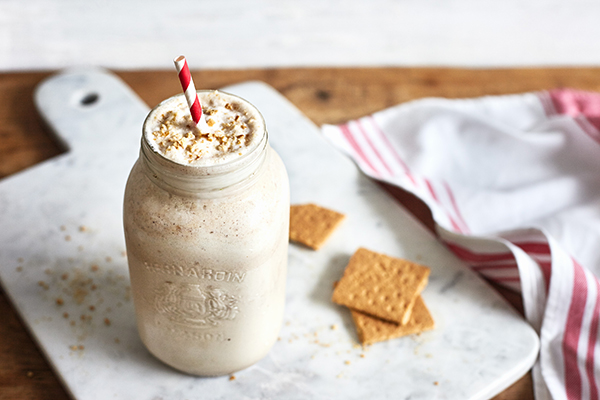 Graham crackers and peanut butter turn this vanilla shake into your sweet treat from childhood.
Add shaved chocolate or chocolate chips to make it a peanut butter Kiss cookie.
Because It's Happy Hour Somewhere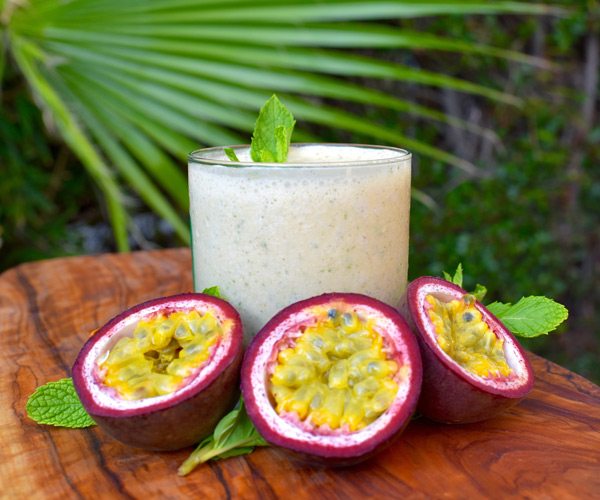 Tart passion fruit takes the place of lime in this tropical twist on the traditional Cuban highball.
Writer Ernest Hemingway's favorite drink, "mojito" comes from the word "mojo" – to place an enchanting spell.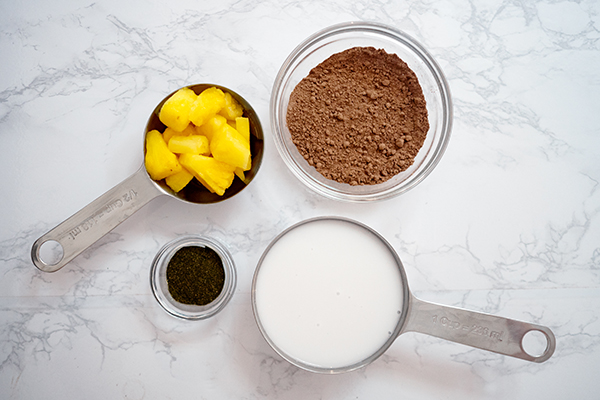 Take a staycation with this tropical take on the O.G. adult milkshake (aka, the mudslide). This creamy mocktail features coconut milk, chocolate Shakeology, and pineapple.
But you could just as easily use coffee protein powder, chocolate coconut water, and frozen banana for a more original take on the drink.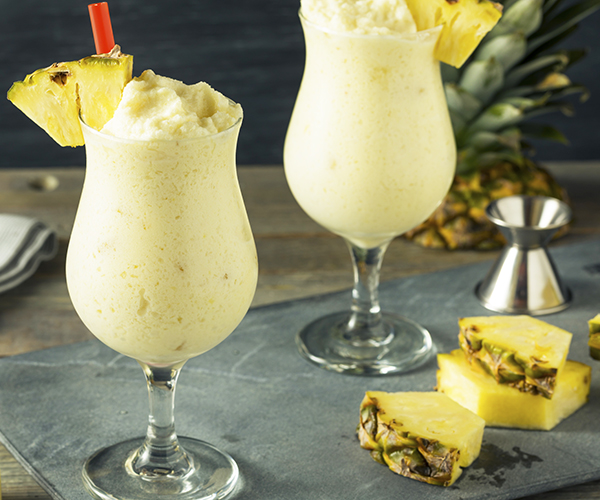 Sip away your troubles with this classic tropical mocktail. Just toss on your sunnies, find the sunniest spot in your house, and dream about far-flung locales.
Hint: If you don't have coconut extract, use coconut milk or water instead.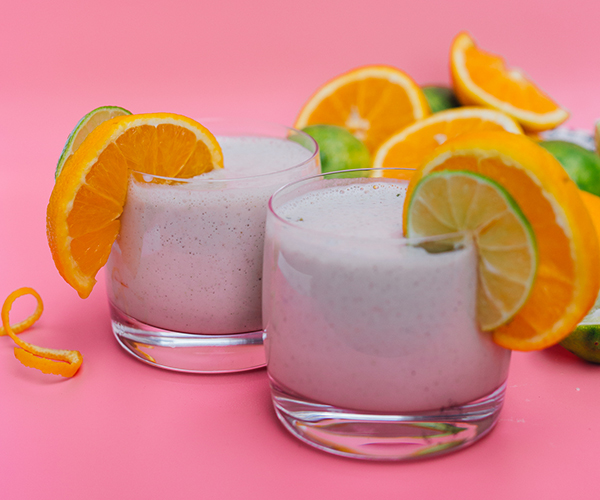 Add a little fiesta to your day with this zesty frozen drink. A hint of orange zest fills in for triple sec. Salted rims optional.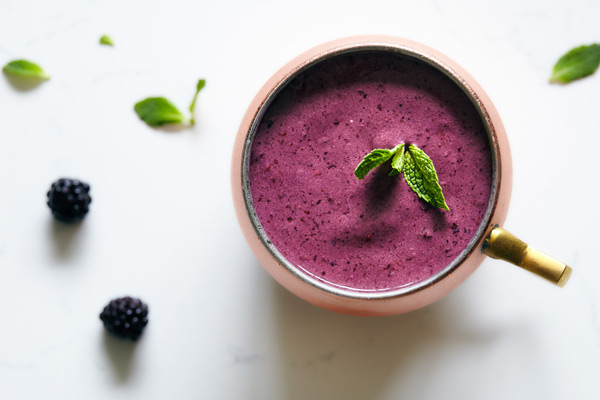 Embrace the spirit of the Kentucky Derby, put on your fanciest hat, and get ready for the races!
This vanilla-berry-mint drink calls for pure bourbon extract to keep the hangover away.
(But we won't tell if you use the real thing – responsibly, of course.)
Fact: Nothing tastes more refreshing in summer than watermelon. While this recipe doesn't specifically call for it, we recommend adding six chopped mint leaves to turn this tropical frozen delight into an even tastier watermelon mojito.
When You Want to Spoon With Ice Cream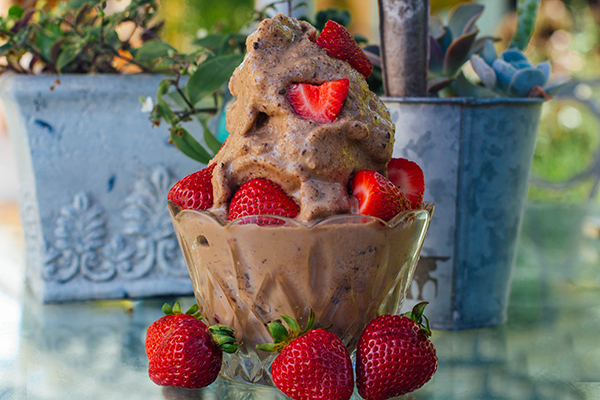 If chocolate and peanut butter are your jam, this rich and creamy, no-churn ice cream will hit all your sweet spots.
Made with frozen bananas, Chocolate Whey Shakeology, peanut butter, and almond milk, it's a protein powerhouse, and surprisingly high in fiber too.
All that means for you is, it'll keep you satisfied for hours.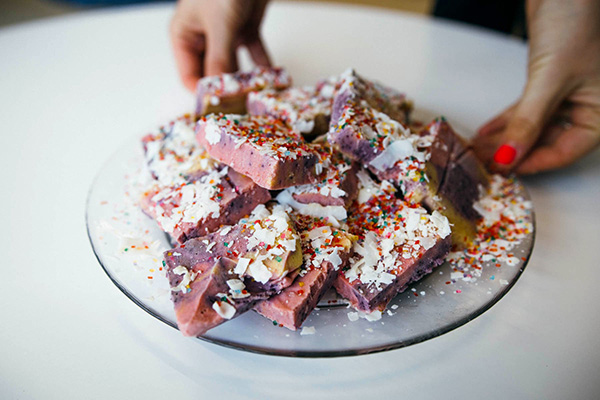 Rainbow Brite came to visit and left this festive, frozen treat. The swirled fruity flavors, decorated with shredded coconut and sprinkles, are almost too pretty to eat.
Invite everyone to come to the table dressed in their most colorful, magical outfits. Because why not?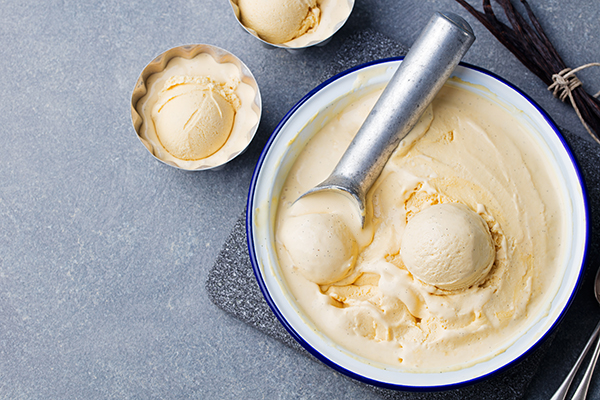 Are you ready to go bananas for the best "nice cream" you've ever tasted? Sweet, creamy and delectable, you'll think you've gone to ice cream heaven.
If you like a little salty with your sweet, use it as a dip for your pretzel chips.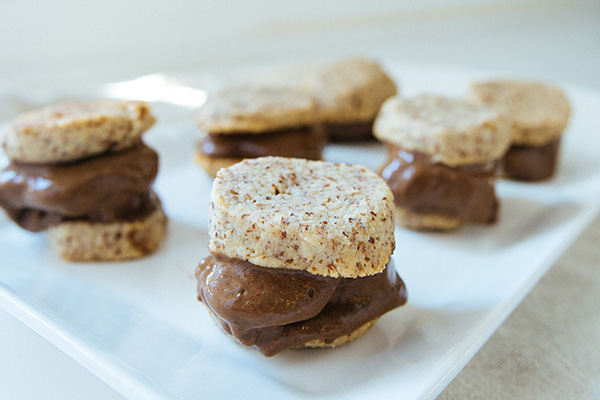 Chocolate, peanut butter, banana "nice cream" gets nestled between two bize-sized cookies, made with almond flour. Melt-in-your-mouth goodness brings on all the happy vibes.
Coconut milk, vanilla protein powder, a banana, plus green tea = a matcha made in heaven. Your sweet Shangri-La awaits you.
Calling All Coffee Connoisseurs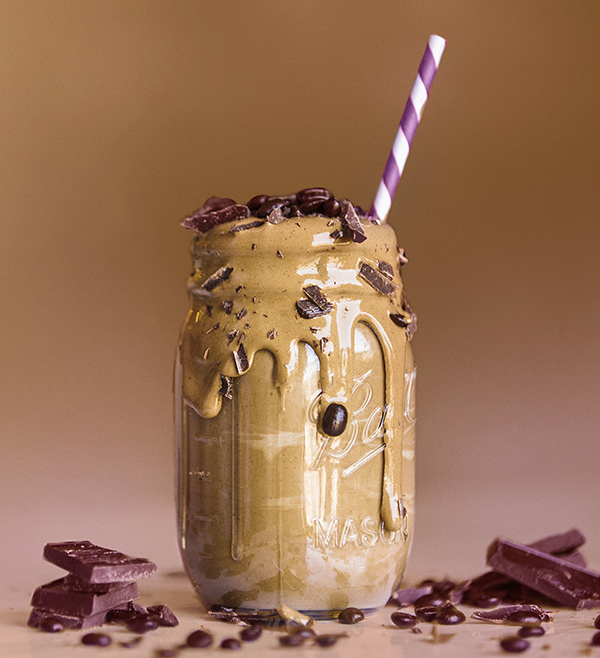 Missing your daily run to the coffee shop for your Frappuccino or latte? Sip on this decadent Mocha Caramel Latte Shakeology recipe.
We think it's even better than the real thing!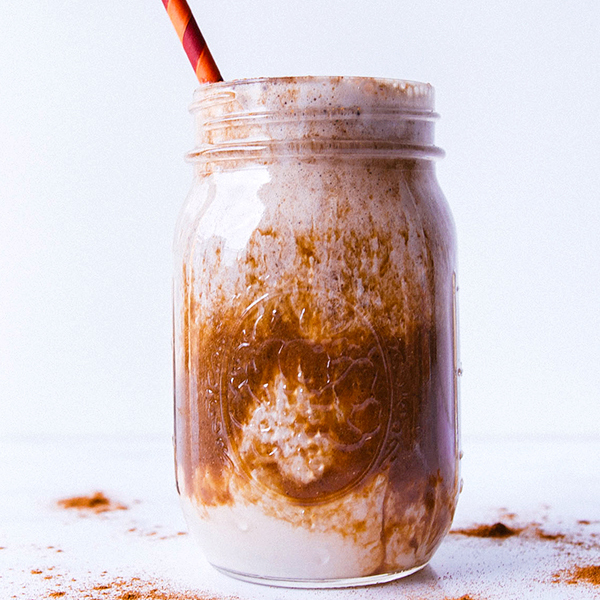 There's nothing cozier than coffee and a cinnamon bun. This double-layered drink has all the flavors of coffee and dessert in every creamy, delicious sip.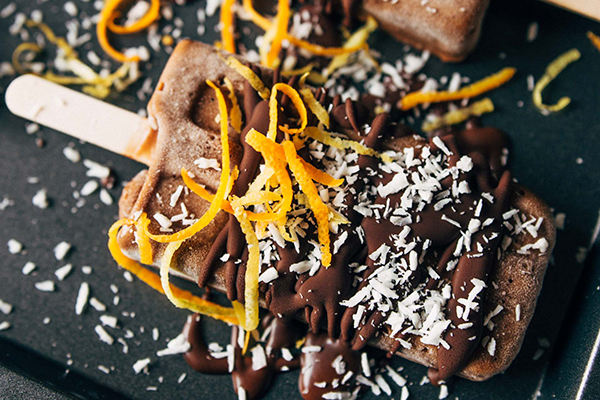 You've probably made coffee ice cubes, but have you ever made coffee popsicles?
Made with Café Latte Whey Shakeology, and drizzled with chocolate and shredded coconut, these frozen treats are sure to perk you up.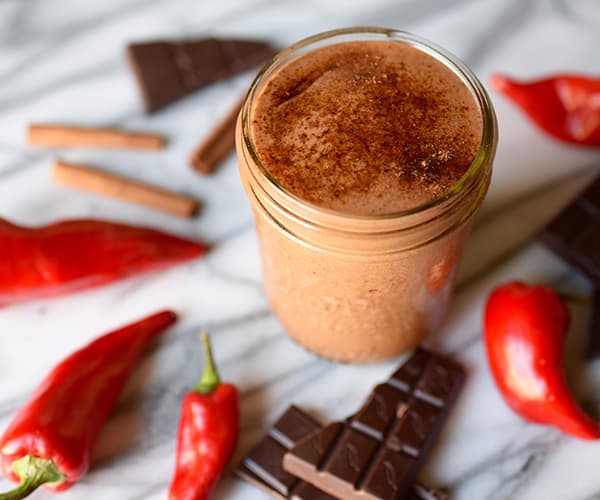 You like things on the spicy side. Kick up the heat with this cinnamon and chile powder infused coffee drink, inspired by Mexican hot chocolate.
You're Craving Something Tart and Tangy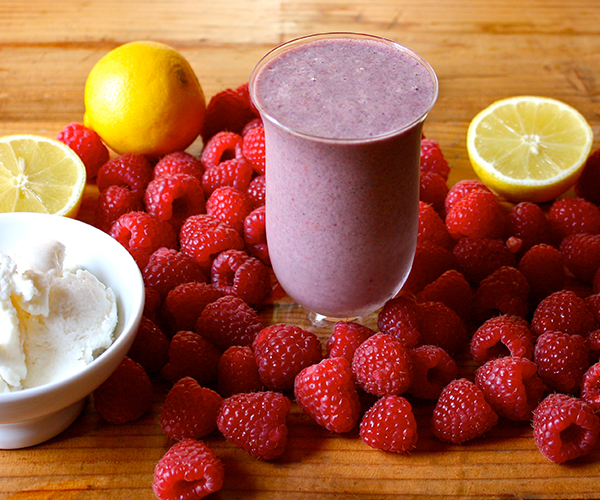 Adding ricotta to your smoothie is an easy way to give it that cheesecake zing. This lemon-raspberry cheesecake recipe hits all the right notes of sweet and zesty.
Sprinkle with crushed graham cracker to get that delightful crunch.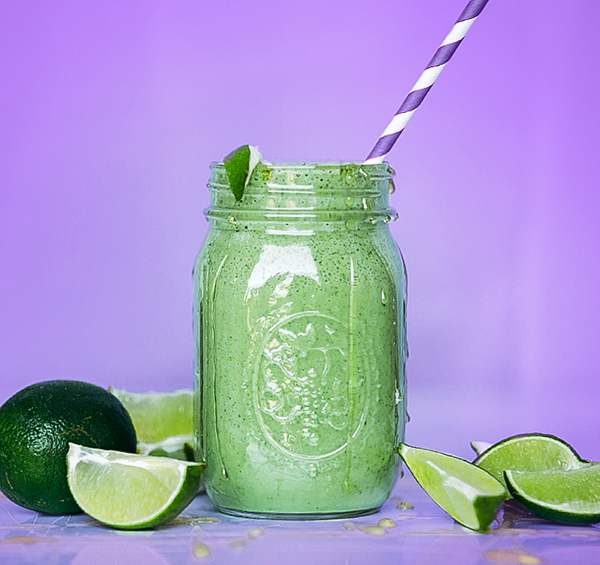 Sip on this sweet-tart concoction and pretend you're island-hopping in the Florida Keys.
If you go crazy for this seasonal summer flavor, this key lime pie smoothie is going to be your new go-to.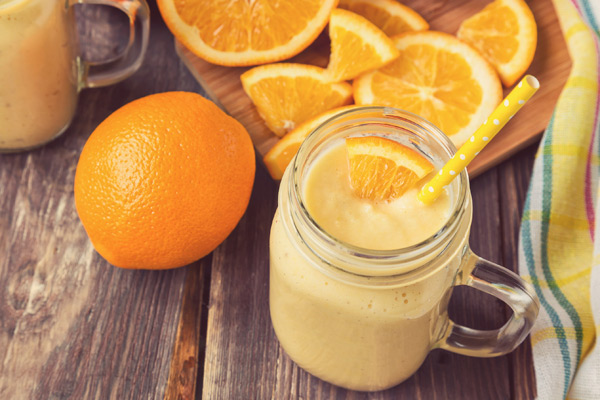 Orange Julius anyone? Whip up this frothy concoction and settle back into the nostalgia it evokes. Pour it into popsicle molds and enjoy them frozen.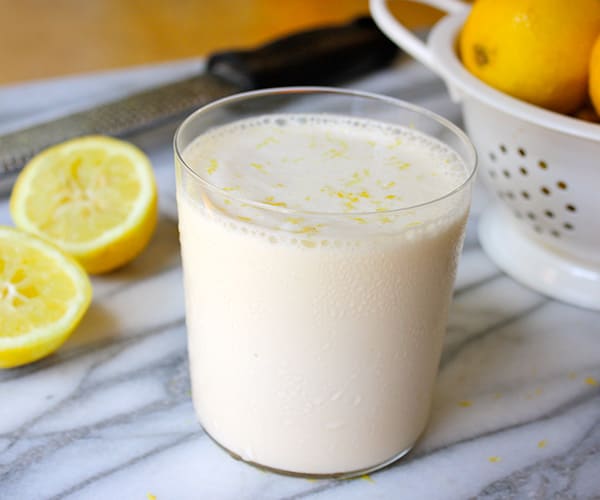 Zesty and delectable, this simple smoothie recipe has just the right ratio of tangy and sweet. Amp up the creaminess factor by using almond or coconut milk.
If you have questions about these recipes, please click here to post a question in our forums so our experts can help. Please include a link to the recipe.