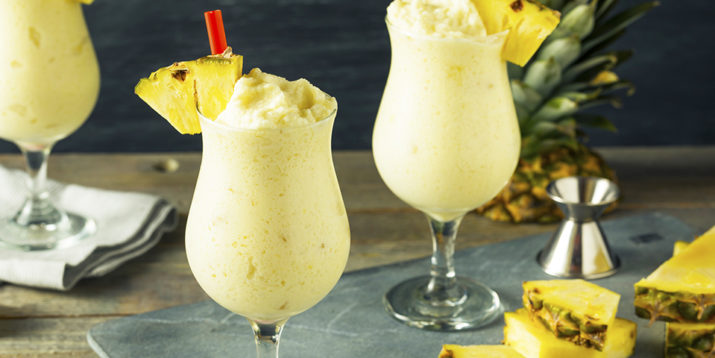 It doesn't matter if it's the middle of May or the end of January, a piña colada always tastes like sweet, sunny summertime.
They also taste like sugar, cream, and calories. And headaches.
This Piña Colada Shake recipe comes to the rescue with a healthier version of the tropical cocktail.
Invented in 1954 at the Beachcomber Bar in San Juan, Puerto Rico, the classic piña colada (which means "strained pineapple") is made with coconut cream or coconut milk, pineapple juice, and rum.
To make our version of the piña colada, we substituted Vanilla Shakeology for coconut cream, then added pineapple juice and pure coconut extract to create a flavor that will make you daydream that you're lying in a hammock on the beach.
Coconut extract is available in the baking aisle of most supermarkets or buy it online.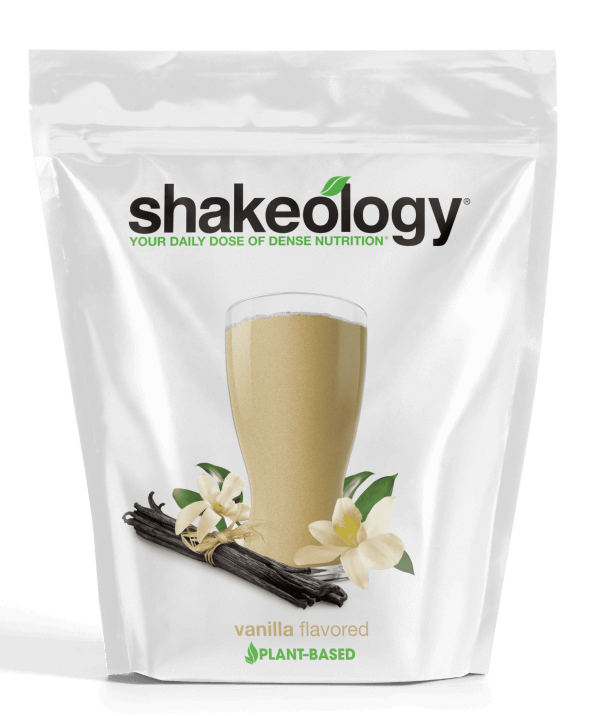 Vanilla Shakeology
Experience the sweet, creamy flavor of robust vanilla as your daily superfood dessert.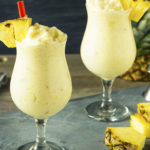 Piña Colada Shake
This Piña Colada Shake recipe with Vanilla Shakeology is a healthy version of the tropical cocktail that still tastes like sweet, sunny summertime.
Prep Time 5 mins
Cook Time 0 mins
Total Time 5 mins
Servings 1 serving
Calories 174 kcal
Ingredients
¾ cup / 180 g water
¼ cup / 60 ml 100% pineapple juice
1 cup ice
1 scoop Vanilla Shakeology
½ tsp. pure coconut extract
Instructions
Place water, pineapple juice, ice, Shakeology, and extract in blender; cover. Blend until smooth. Serve immediately.
Recipe Notes
Fantastic Fiber (F), Gluten Free (GF), No Diary (ND), Protein Power (P), Quick 'n Easy (QE), Vegan (V), Vegetarian (VG)
The Nutrition Facts box below provides estimated nutritional information for this recipe.*
* Total Sugar 15 g, Added Sugar 5 g
Nutrition Facts
Piña Colada Shake
Amount Per Serving (1 serving)
Calories 174 Calories from Fat 18
% Daily Value*
Fat 2g3%
Cholesterol 10mg3%
Sodium 160mg7%
Carbohydrates 23g8%
Fiber 6g25%
Sugar 15g17%
Protein 17g34%
* Percent Daily Values are based on a 2000 calorie diet.
Container Equivalents (Regular & Vegan)
½ Purple
1 Red
2B Mindset Plate It!
Add ½ large banana and 2 Tbsp. unsweetened coconut flakes to make this a complete breakfast.