21 Shakeology Recipes for Peanut Butter Lovers
Peanut butter tastes good with anything (#truth).
Why else would it play a starring role in so many delicious recipes?
The peanut butter and jelly sandwich, peanut butter cookies, peanut butter smoothies, peanut butter balls — you get the idea.
To honor peanut butter lovers everywhere we've pulled together ALL the Shakeology peanut butter recipes to satisfy every kind of peanut butter craving.
But before we get to the recipes, let's get some important PB information out of the way:
Is Peanut Butter Good for You?
Peanut butter is nutrient-dense, and when eaten in moderation, it can be part of a healthy diet.
But it is calorically dense — a serving of reduced-sodium peanut butter is two tablespoons, which contains 189 calories, 8 grams of protein, 16 grams of fat, 7 grams of carbohydrates, and 3 grams of sugar.
So if you can't trust yourself around an open jar of the creamy stuff or you're looking to reduce your fat intake, peanut butter powder is an option.
Peanut butter powder is made by roasting peanuts, pressing out the oils, and then grinding them into a powder.
It has the same flavor, but fewer calories than actual peanut butter.
How to Make Peanut Butter
You're probably accustomed to grabbing a jar of your favorite peanut butter off the shelf at the grocery store, but have you ever tried making it home?
Believe it or not, it's super easy and super quick: All you need are peanuts, a food processor, a little salt (if you prefer), and about five minutes. That's it.
Find out how to make peanut butter here.
Peanut Butter Recipes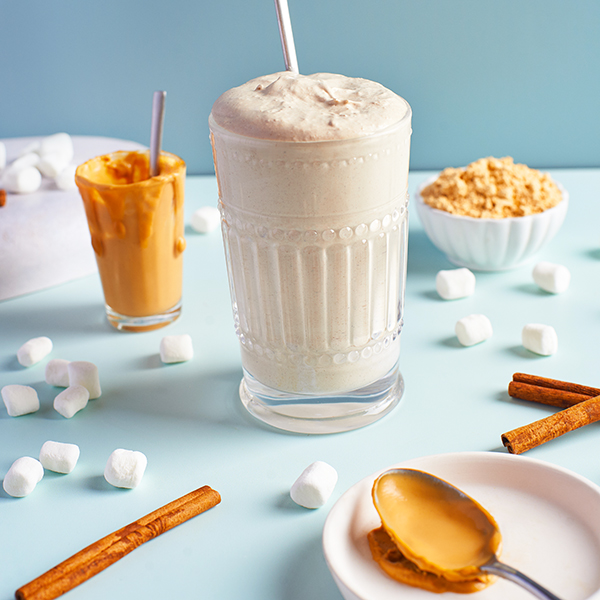 What's better than a famous Fluffernutter sandwich? A Peanut Butter Fluff Shake with Snickerdoodle Shakeology.
All you have to do is blend up Snickerdoodle Shakeology, almond milk, ice, Greek yogurt, peanut butter powder, and marshmallow flavor extract. And voilá, the Peanut Butter Fluff Shake.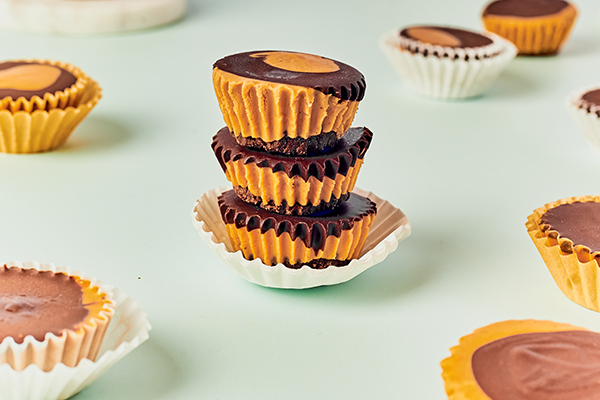 Everything's better with peanut butter and chocolate, amirite?
These Peanut Butter Cups are a healthier take on those classic chocolate peanut butter cups — but without all the added sugars, fat, oil, and preservatives.
These peanut butter chocolate cups are made with yummy ingredients like Chocolate Shakeology, dark chocolate morsels, and pumpkin puree.
Make these cups once and you'll never go back!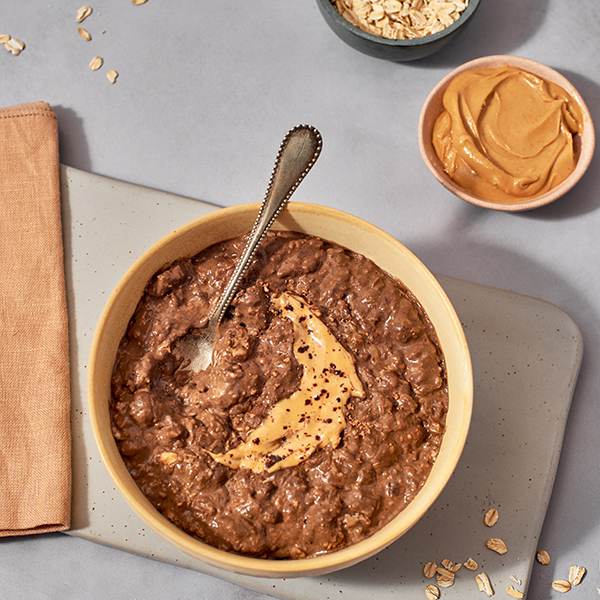 What if we told you that you could take a basic bowl of oatmeal and turn it into a superfood dessert?
How? All you have to do is add a scoop of chocolatey Shakeology. That's it.
This High-Protein Peanut Butter Cup Oatmeal with Chocolate Shakeology is incredibly creamy and rich; it's a scrumptious way to start your day or have it as a midday snack.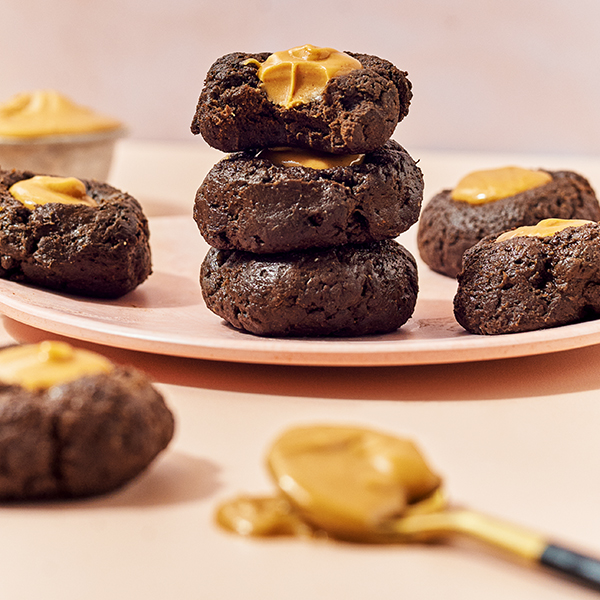 These no-bake Chocolate Shakeology cookies are real knockouts — and all you need are three (!!) ingredients.
Whenever you're craving something sweet, these little mouthfuls of superfood nutrition are the answer.
Banana, Chocolate Shakology, and peanut butter. Pop them in the freezer for 15 minutes and that's it!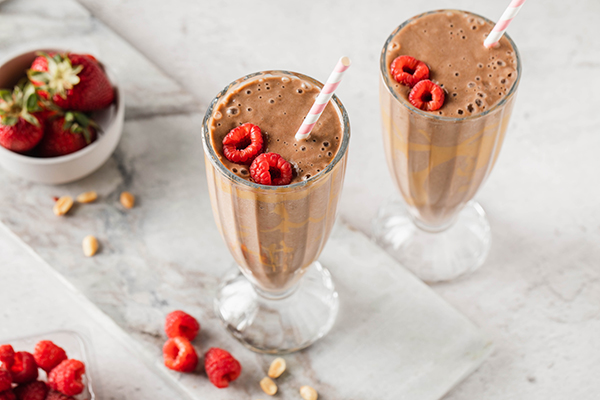 Flavor matches like peanut butter + jelly are timeless and forever, but when Snickerdoodle Shakeology enters the chat? #heaven.
This superfood shake is anything but basic. Snickerdoodle Shakeology, with creamy vanilla with swirls of cinnamon, nutmeg, and ginger, mixes it up with juicy, tart raspberries and strawberries.
A tablespoon of cocoa powder and a drizzle of peanut butter add the final burst of flavor.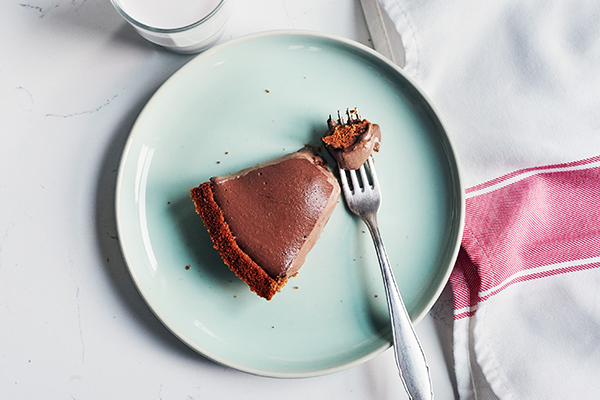 This recipe for decadent-tasting peanut butter pie with Chocolate Whey Shakeology is delicious and healthier than most pies.
It's sweetened with bananas (a perfect way to use up those spotted bananas on your counter) and a touch of honey.
Each slice has 13 grams of protein per slice thanks to Chocolate Shakeology, and silken tofu gives it a velvety texture. (You're welcome.)
This No-Bake Peanut Butter Chocolate Pie also features a sinfully delicious whole wheat graham pie crust.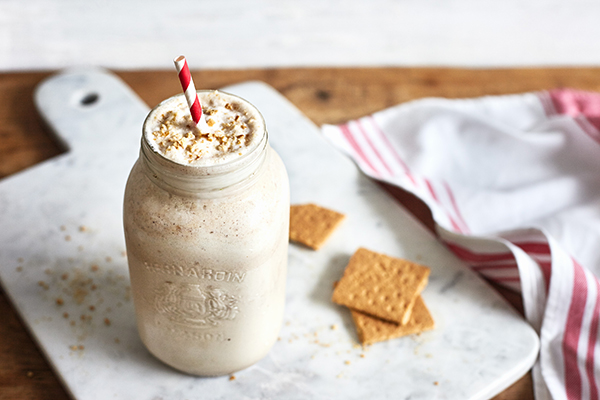 If you prefer to drink your cookies, sip on this good-for-you Vanilla Shakeology blended with almond milk, graham crackers, and lots of peanut butter.
This Peanut Butter Cookie Shakeology puts all of the flavors of decadent, nutty cookies into your smoothie without all the added sugar, fat, and calories.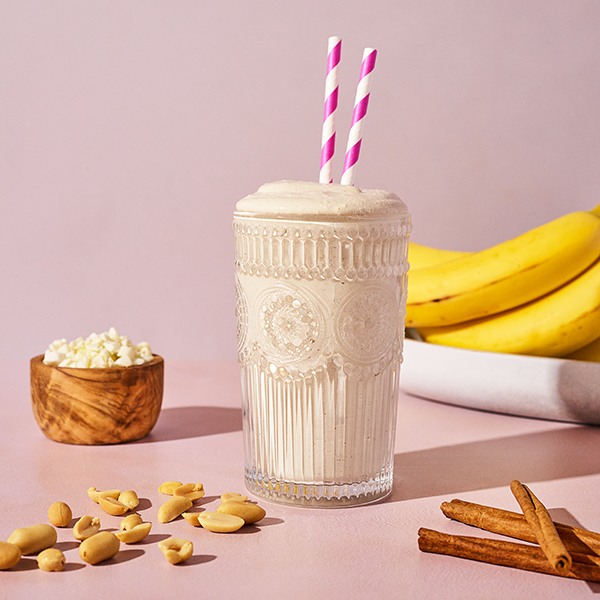 This PB&B Hi-Fiber Shake is no ordinary peanut butter and banana shake — this high-fiber shake has ingredients that will blow your mind and boost your nutrition.
The star of this recipe is Snickerdoodle Shakeology — when blended with banana, frozen cauliflower rice (trust us on this!), and peanut butter powder, you've got a powerhouse shake that will help you smash your nutrition goals!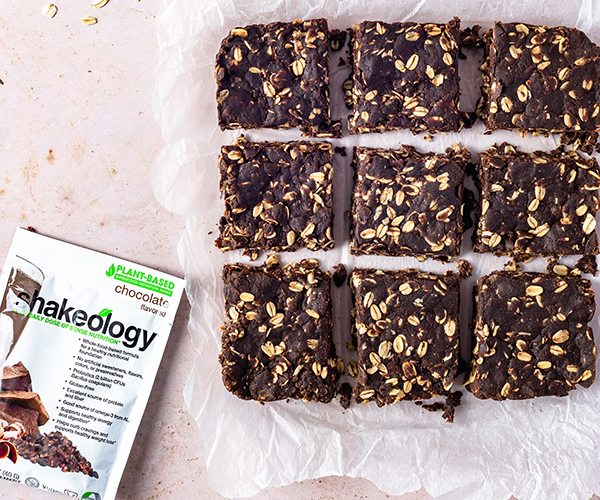 These oat bars boast the classic flavors of a chocolate brownie with one highly nutritious twist.
Creamy Chocolate Shakeology gives these healthy bars a boost of dense superfood nutrition, while all-natural peanut butter adds protein.
With the help of one ripe banana, these moist and delicious treats make an ideal snack to tide you over until your next meal.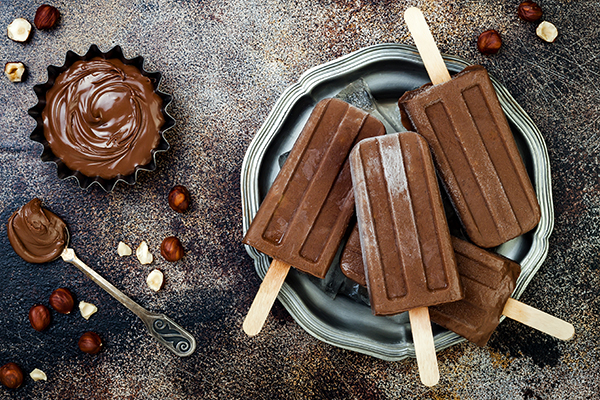 Some things were just meant to go together: strawberries and cream, oatmeal and raisins, peanut butter and chocolate.
Our Chocolate Peanut Butter Popsicles blend these made-in-heaven flavors into ice-cold pops that taste like a peanut butter cup on a stick — without the truckload of fat and sugar to weigh you down.
Blend and freeze just three ingredients — Chocolate Shakeology, peanut butter, and milk — and you'll be enjoying a satisfying, healthy treat that also has 9 grams of protein.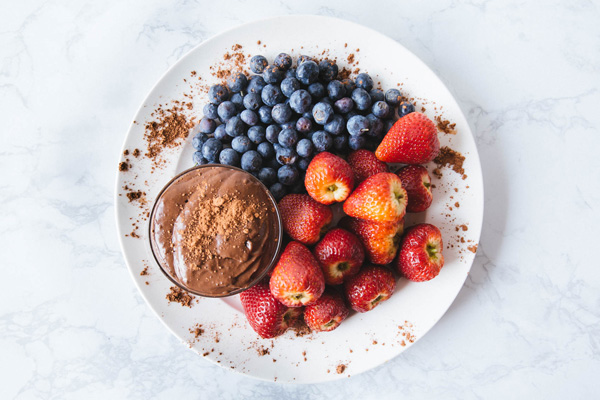 We created a Dark Chocolate Peanut Butter Fruit Dip with Chocolate Shakeology that will satisfy your chocolate peanut butter cravings.
Serve with berries like blueberries and strawberries or even consider trying it on pineapple for a tropical treat!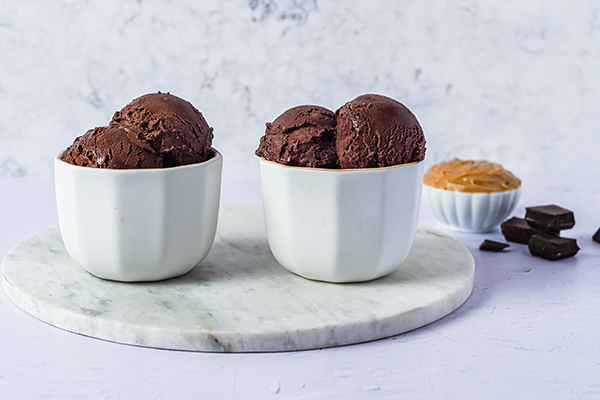 This is the ice cream you've been waiting for. It's rich and creamy, with just the right amount of sweetness.
There's also a secret ingredient: frozen bananas. When you puree frozen bananas, they get smooth and creamy just like soft-serve ice cream.
Add a scoop of Chocolate Shakeology and – peanut butter lovers, this is for you – two tablespoons of the good stuff to create a classic pairing of flavors.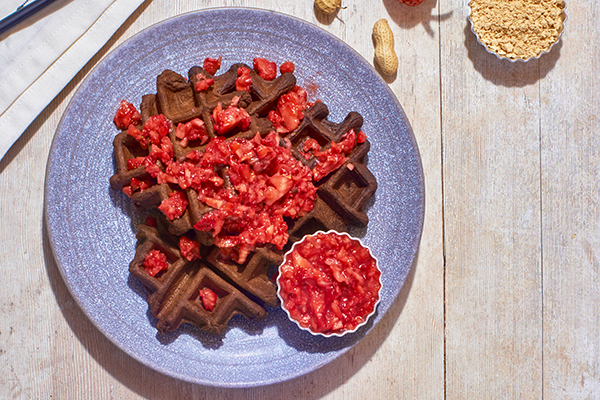 These scrumptious, crunchy & fluffy waffles are a PB&J lover's dream.
Instead of jelly, we topped these chocolatey, peanut buttery waffles with mashed strawberries for a burst of sweet, bright flavor.
Even better — this rich, decadent-tasting breakfast has superfood nutrition in it, thanks to Chocolate Shakeology.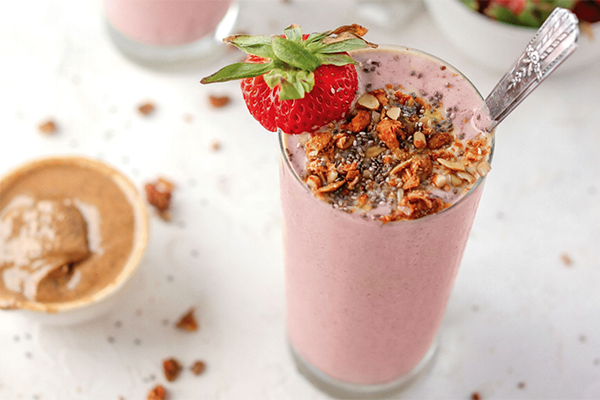 This PB + Berry Shake is so simple — just 5 ingredients — but it's full of flavor and nostalgia.
PBJ sandwiches were (and still are!) a great snack, so we took the OG elements and blended them into this yummy shake.
But a scoop of Strawberry Shakeology elevates it to an amazing superfood smoothie that's an ideal snack or dessert.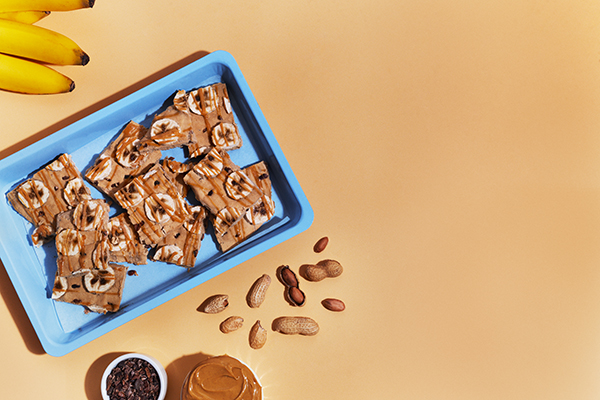 This bark recipe is what happens when you combine all your favorite childhood flavors into one delicious treat.
Cookies & Creamy Shakeology, banana, peanut butter, cacao nibs, and vanilla (plus Greek yogurt for protein!) blend together to create an irresistible superfood dessert or snack.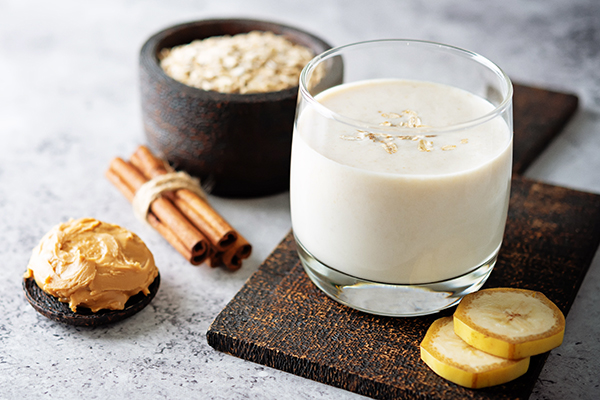 This PB + Joe Shake recipe is dedicated to all you peanut butter and banana lovers out there.
Café Latte Shakeology sets the stage for this enduring flavor duo with a rich, coffee-flavored base; from there, all-natural peanut butter and banana come together to create a creamy, silky smooth shake.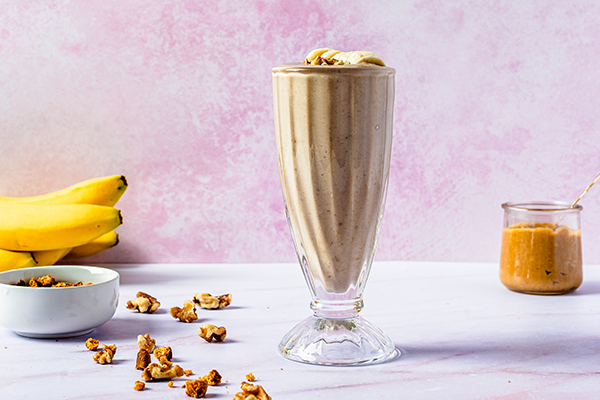 When you've just gotta have peanut butter, skip the not-so-healthy candies and make this peanut butter banana smoothie instead.
To get this creamy, nutty smoothie, all you need is Vanilla Shakeology, all-natural peanut butter, some banana, and walnuts.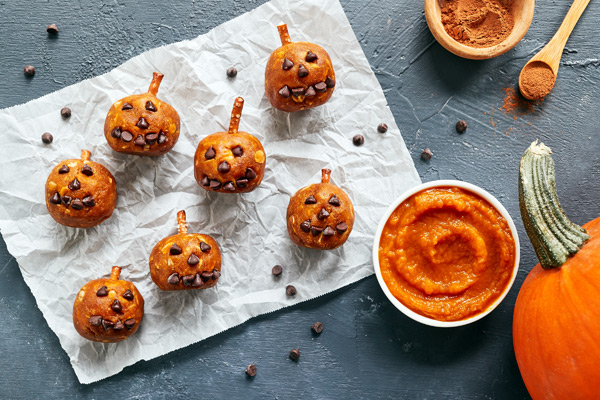 These peanut butter protein balls feature a delicious combination of peanut butter, pumpkin, cinnamon, and Vanilla Shakeology.
It's the perfect balance of satisfying protein, with fall flavors to make you swoon. You can swap out peanut butter for almond butter, cashew butter, or even sunflower seed butter (to make it nut-free).
And if you happen to have pumpkin pie spice on hand, you could swap it for the cinnamon.
Mini chocolate chips and pretzels transform these treats into mini jack-o'-lanterns.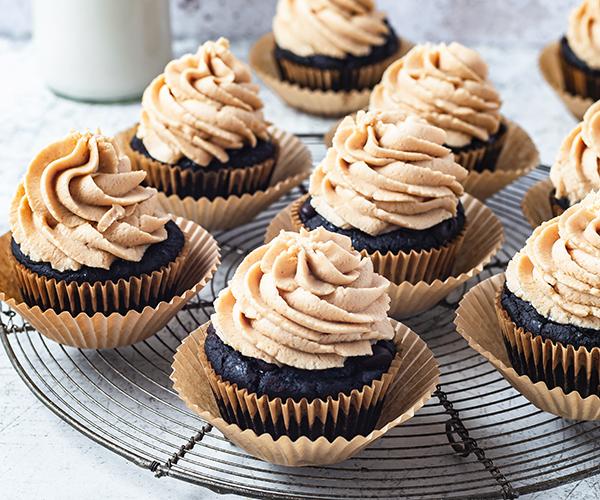 You really can't go wrong with brownies or cupcakes for dessert — no exotic ingredients or frou-frou toppings. Just mix, bake, and eat.
But you know what's better than brownies or cupcakes?
Brownie cupcakes. With peanut butter frosting.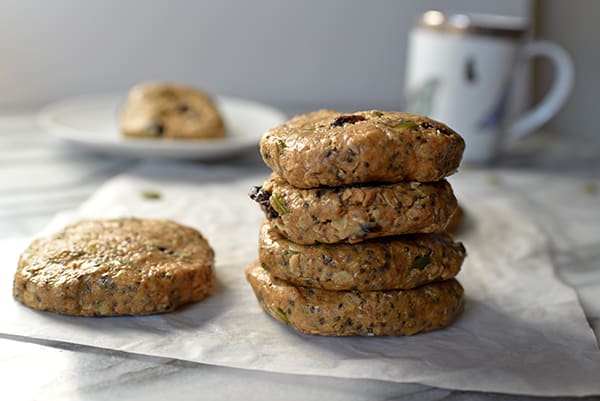 With these no-bake cookies, you really can eat dessert first — first thing in the morning, that is!
They're a healthy breakfast treat, whether you're too busy to cook or you struggle to grab a bite as you rush out the door.
Whip up a batch of these breakfast cookies in less than 10 minutes and keep them in the fridge all week.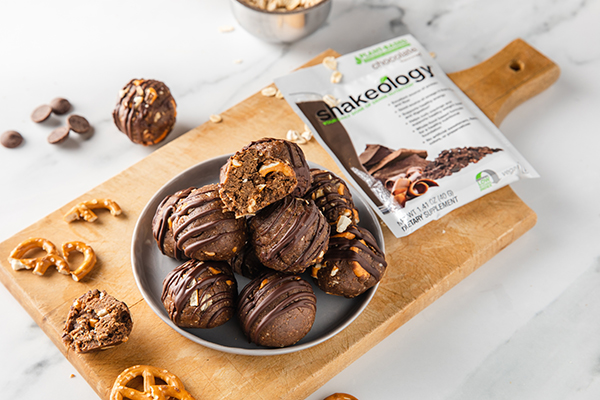 Our recipe developers/flavor magicians came up with these no-bake Peanut Butter Pretzel Energy Bites made with Shakeology.
Chocolate Shakeology mixed with peanut butter, oats, and crunchy pretzel chunks, and drizzled with melted chocolate make for a snack that will be hard to resist.
Pro tip: Get even more Shakeology recipes here!