21 Peanut Butter Recipes for Peanut Butter Lovers
Peanut butter tastes good with anything. #Truth
Why else would it play a starring role in so many delicious recipes?
The peanut butter and jelly sandwich, peanut butter cookies, peanut butter smoothies, peanut butter balls — you get the idea.
To honor peanut butter lovers everywhere we've pulled together 21 peanut butter recipes, including Shakeology recipes, to satisfy every kind of peanut butter craving.
But before we get to the recipes, let's get some important PB information out of the way:
Is Peanut Butter Good for You?
Peanut butter is nutrient-dense, and when eaten in moderation, it can be part of a healthy diet.
But it is calorically dense — a serving of reduced-sodium peanut butter is two tablespoons, which contains 189 calories, 8 grams of protein, 16 grams of fat, 7 grams of carbohydrates, and 3 grams of sugar.
So if you can't trust yourself around an open jar of the creamy stuff or you're looking to reduce your fat intake, peanut butter powder is an option.
Peanut butter powder is made by roasting peanuts, pressing out the oils, and then grinding them into a powder.
It has the same flavor, but fewer calories than actual peanut butter.
How to Make Peanut Butter
You're probably accustomed to grabbing a jar of your favorite peanut butter off the shelf at the grocery store, but have you ever tried making it home?
Believe it or not, it's super easy and super quick: All you need are peanuts, a food processor, a little salt (if you prefer), and about five minutes. That's it.
Find out how to make peanut butter here.
Peanut Butter Recipes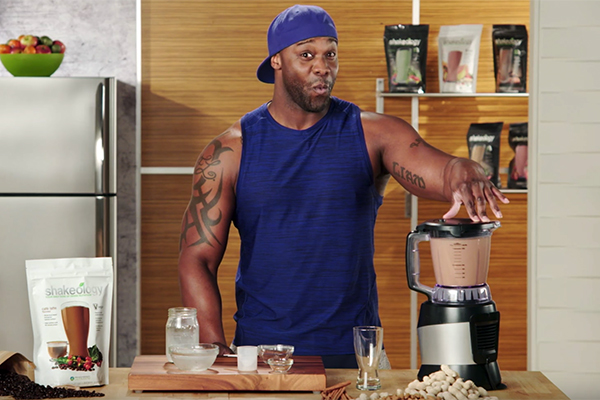 This peanut butter smoothie will satisfy your peanut butter craving without going overboard on the fat and calories.
It's also a favorite of SHIFT SHOP Super Trainer Chris Downing.
He uses powdered peanut butter and adds cinnamon for an extra dimension of flavor that helps bring out the smoothie's peanut buttery-ness.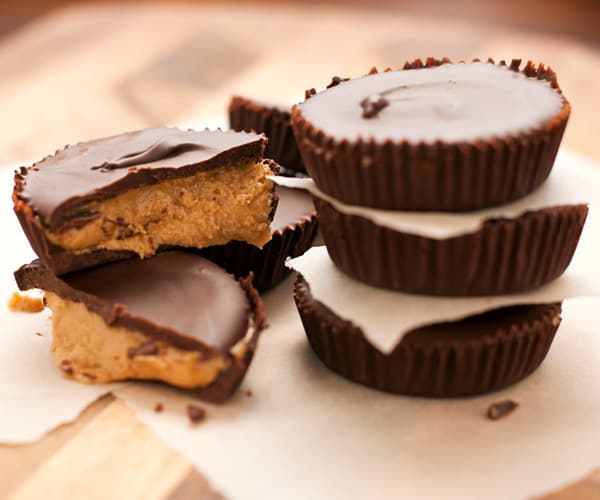 Everything's better with peanut butter and chocolate, amirite?
These Peanut Butter Chocolate Shakeology Cups are a healthier take on those classic chocolate peanut butter cups — but without all the added sugars, fat, oil, and preservatives.
These peanut butter chocolate cups are made with yummy ingredients like Chocolate Plant-Based Vegan Shakeology, dark chocolate morsels, and pumpkin puree.
Make these cups once and you'll never go back!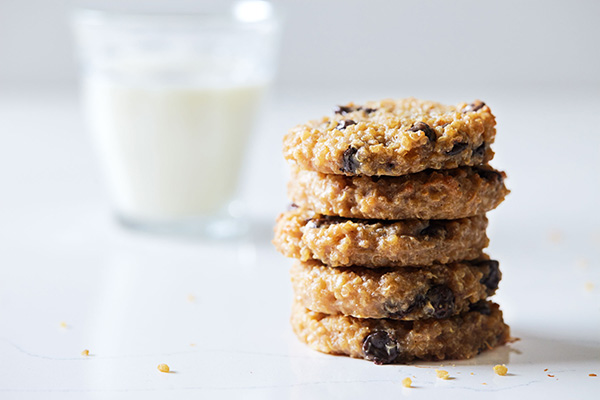 This Peanut Butter Chocolate Chip Cookie recipe yields soft, mouth-watering cookies that are surprisingly healthy. (Healthy cookies? Say what?!)
First of all, these cookies don't contain any flour.
Instead, they're held together by a protein-rich combination of quinoa, peanut butter, and egg with the perfect amount of dark chocolate chips sprinkled right in.
Another healthy swap is using pure maple syrup instead of processed sugar.
This shake was inspired by the classic PB&J, but it's much more nutritious.
Make your Shakeology taste like a peanut butter and jelly sandwich with peanut butter and fresh red grapes.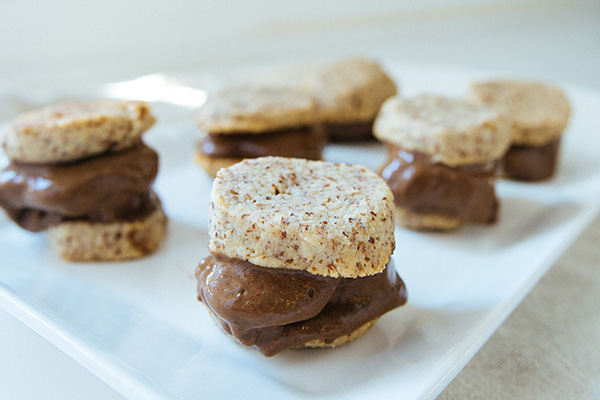 The peanut butter ice cream — or "nice cream" — is made from all-natural peanut butter, unsweetened almond milk, and Chocolate Plant-Based Vegan Shakeology.
The mini cookies ditch all-purpose flour for almond flour and are sweetened with just two tablespoons of maple syrup for the whole batch.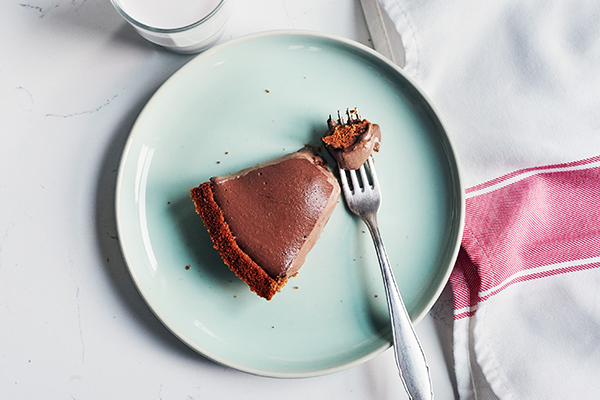 This recipe for decadent-tasting peanut butter pie with Chocolate Whey Shakeology is delicious and healthier than most pies.
It's sweetened with bananas (a perfect way to use up those spotted bananas on your counter) and a touch of honey.
Each slice has 13 grams of protein per slice thanks to Chocolate Whey Shakeology, and silken tofu gives it a velvety texture. (You're welcome.)
This No-Bake Peanut Butter Chocolate Pie also features a sinfully delicious whole wheat graham pie crust.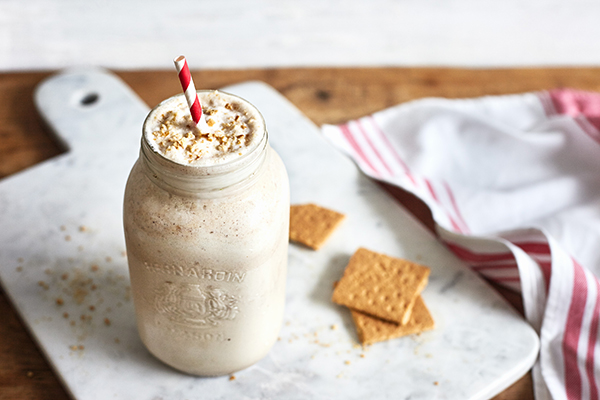 If you prefer to drink your cookies, sip on this good-for-you Vanilla Whey Shakeology blended with almond milk, graham crackers, and lots of peanut butter.
This Peanut Butter Cookie Shakeology puts all of the flavors of decadent, nutty cookies into your smoothie without all the added sugar, fat, and calories.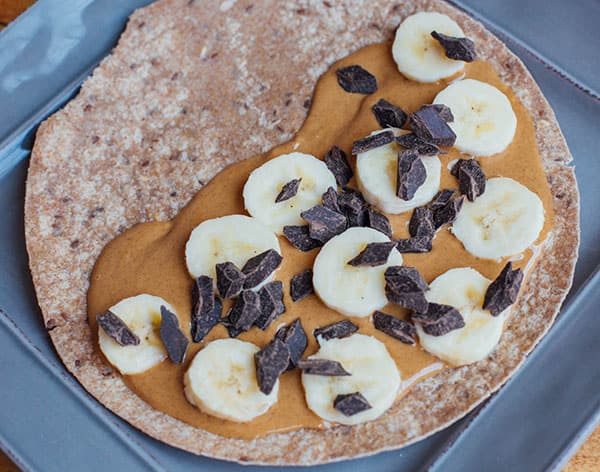 Chocolate, peanut butter, and bananas are all delicious on their own but put them together and you have an incredibly scrumptious treat that will make you swoon.
This sweet quesadilla tastes like it should be off-limits in any healthy diet, but every once in a while you can "cheat clean" with one of these.
For something so decadent, it has only 300 calories and provides 7 grams of protein and 3 grams of fiber.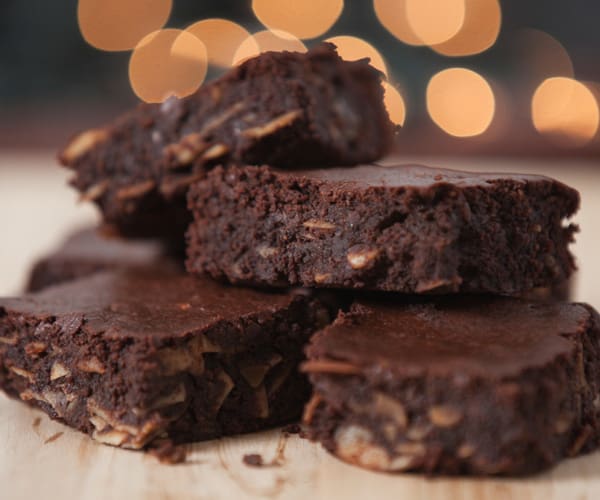 These oat bars boast the classic flavors of a chocolate brownie with one highly nutritious twist.
Creamy Chocolate Whey Shakeology gives these healthy bars a boost of dense superfood nutrition, while all-natural peanut butter adds protein.
With the help of one ripe banana, these moist and delicious treats make an ideal snack to tide you over until your next meal.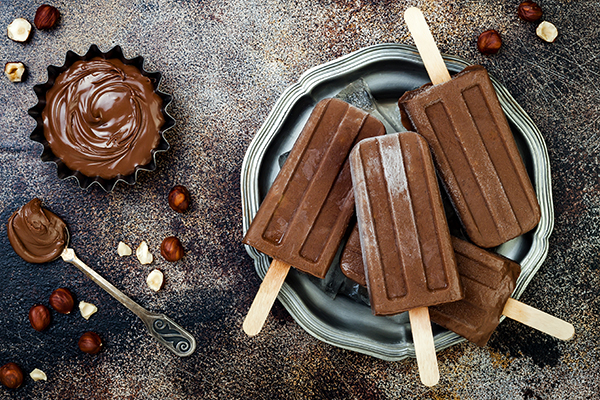 Some things were just meant to go together: strawberries and cream, oatmeal and raisins, peanut butter and chocolate.
Our Chocolate Peanut Butter Popsicles blend these made-in-heaven flavors into ice-cold pops that taste like a peanut butter cup on a stick — without the truckload of fat and sugar to weigh you down.
Blend and freeze just three ingredients — Chocolate Whey Shakeology, peanut butter, and milk — and you'll be enjoying a satisfying, healthy treat that also has 9 grams of protein.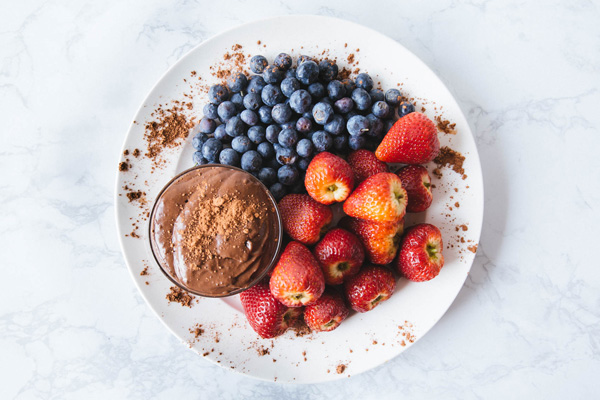 This gorgeous, delectable dip will satisfy your chocolate peanut butter craving and keep you on track.
If you don't have Chocolate Plant-Based Vegan Shakeology on hand you can always substitute Chocolate Whey Shakeology into this recipe; just keep in mind that doing so will alter the nutritional information a little.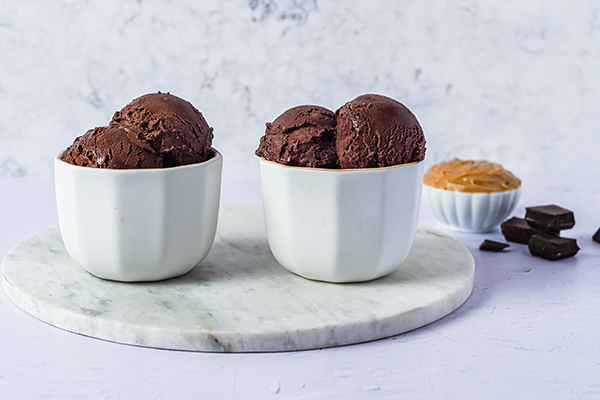 This is the ice cream you've been waiting for. It's rich and creamy, with just the right amount of sweetness.
There's also a secret ingredient: frozen bananas. When you puree frozen bananas, they get smooth and creamy just like soft-serve ice cream.
Add a scoop of Chocolate Whey Shakeology and – peanut butter lovers, this is for you – two tablespoons of the good stuff to create a classic pairing of flavors.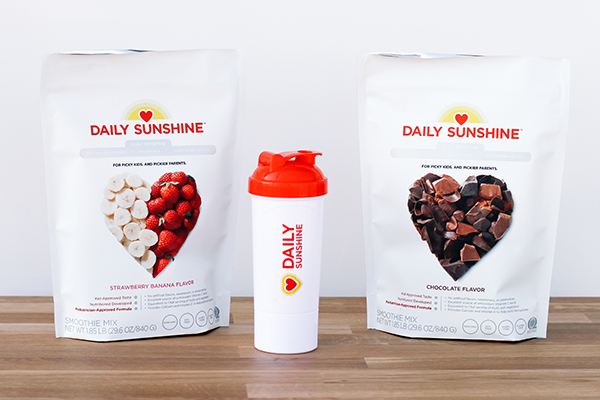 Peanut butter and jelly sandwiches are a classic after-school treat, but this Daily Sunshine smoothie kicks it up a notch for the healthy snack connoisseur.
This Peanut Butter and Strawberry Jelly Smoothie stars all-natural peanut butter, fresh strawberries, and a scoop of Strawberry Banana Daily Sunshine.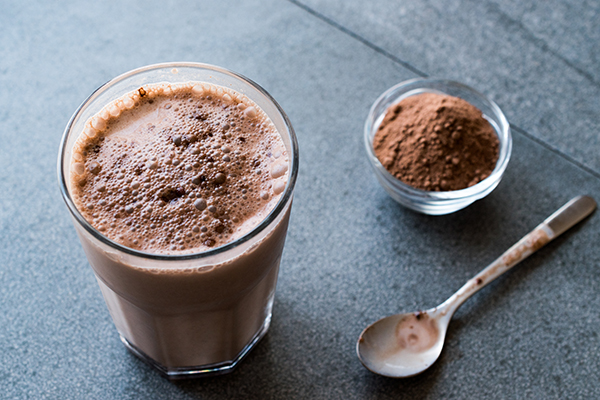 One of my absolute favorite breakfast indulgences is peanut butter waffles.
Our Maple Buttercup Shakeology nixes the waffles and cuts right to the good stuff.
If you're craving something sweet in the morning, whip up this creamy smoothie with a touch of maple syrup and a scoop of all-natural peanut butter.
The end result is a delightfully sweet treat that's healthy and delicious at the same time.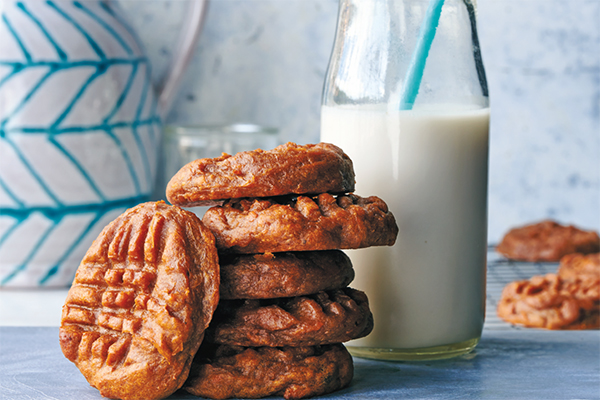 Wait, what? Yes, we'll say it again: Peanut Butter SWEET POTATO Cookies.
Nothing gets our hearts racing (and mouths watering) like a peanut butter cookie recipe. But peanut butter with sweet potato?
The answer is a resounding "yes!" Mashed sweet potatoes provide a light sweetness and keep these cookies moist and delectable.
You can get even more delicious recipes like this with the Portion Fix nutrition program. Learn more here.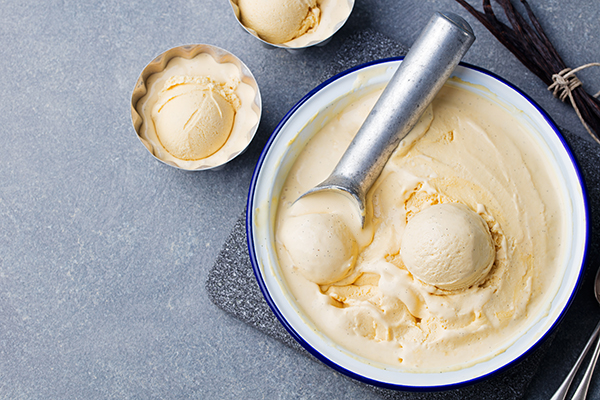 Homemade ice cream crushes store-bought every time.
But this homemade Vanilla Peanut Butter and Banana "nice cream" takes the cake — no heavy cream, no added sugars, and no churning!
Frozen bananas create a creamy, cold, thick "nice cream" that has the consistency of soft serve. It's amazing on its own, but when you add Vanilla Whey Shakeology, your choice of milk, and peanut butter, it's bananas good!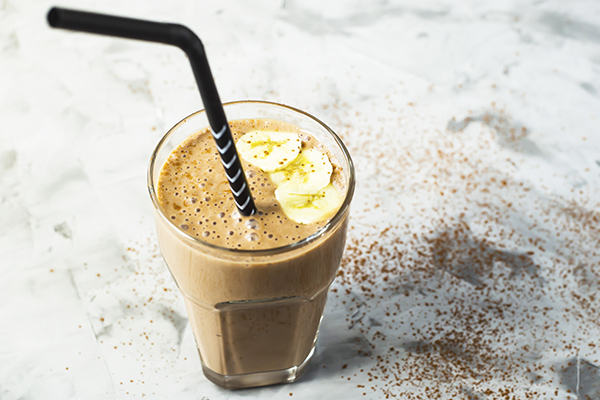 When you've just gotta have peanut butter, skip the not-so-healthy candies and make this peanut butter banana smoothie instead.
To get this creamy, nutty smoothie, all you need is Vanilla Whey Shakeology, all-natural peanut butter, some banana, and walnuts.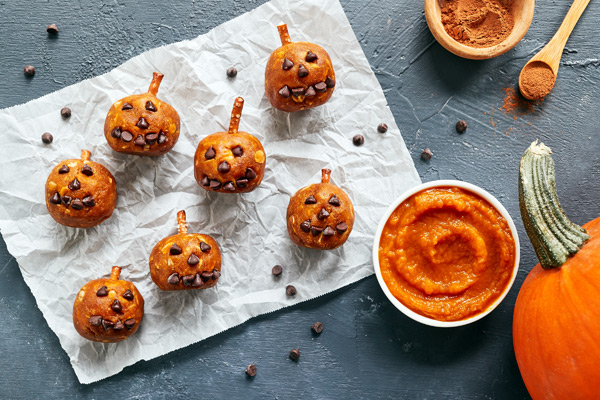 These peanut butter protein balls feature a delicious combination of peanut butter, pumpkin, cinnamon, and Vanilla Whey Shakeology.
It's the perfect balance of satisfying protein, with fall flavors to make you swoon. You can swap out peanut butter for almond butter, cashew butter, or even sunflower seed butter (to make it nut-free).
And if you happen to have pumpkin pie spice on hand, you could swap it for the cinnamon.
Mini chocolate chips and pretzels transform these treats into mini jack-o'-lanterns.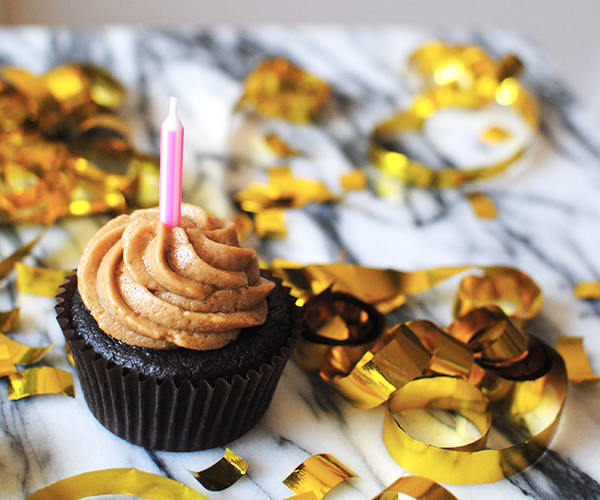 You really can't go wrong with brownies or cupcakes for dessert — no exotic ingredients or frou-frou toppings. Just mix, bake, and eat.
But you know what's better than brownies or cupcakes?
Brownie cupcakes. With peanut butter frosting.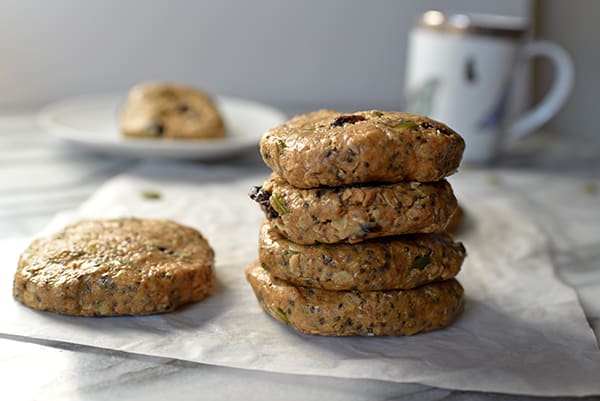 With these no-bake cookies, you really can eat dessert first — first thing in the morning, that is!
They're a healthy breakfast treat, whether you're too busy to cook or you struggle to grab a bite as you rush out the door.
Whip up a batch of these breakfast cookies in less than 10 minutes and keep them in the fridge all week.
This crunchy, chewy, and delicious snack bar is a good source of protein and just 150 calories — perfect for a wholesome snack.
It's made with nut pieces, nut butters, and protein crisps, and topped with a ribbon of chocolate.
At 150 calories per bar, you get 10 grams of protein, 4 grams of fiber, and 6 grams of sugar. BEACHBAR is the perfect on-the-go snack to keep you going until your next meal.
Get a box (or two!) here or contact your Team Beachbody Coach.