Peanut Butter Fluff Shake
The Fluffernutter is an iconic East Coast sandwich: Spread one slice of bread with Marshmallow Fluff and another slice with peanut butter and put them together. And behold, the Fluffernutter.
Definitely not an everyday treat, but we created a special recipe so you can enjoy Fluffernutter flavor in a shake that you can have every day.
The key? Snickerdoodle Shakeology.
All you have to do is blend up Snickerdoodle Shakeology, almond milk, ice, Greek yogurt, peanut butter powder, and marshmallow flavor extract. And voilá, the Peanut Butter Fluff Shake.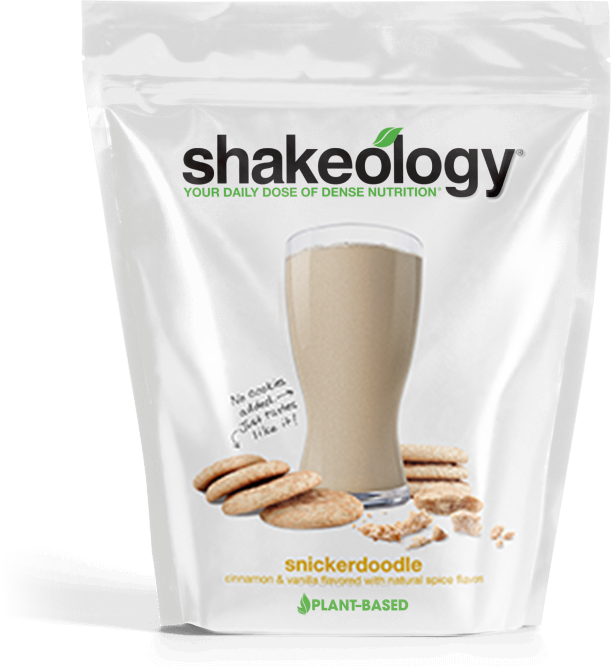 Snickerdoodle Shakeology
Indulge in a feel-good superfood dessert that tastes just like cinnamon-sugar cookies.
Pro tip: Get even more Snickerdoodle Shakeology recipes here!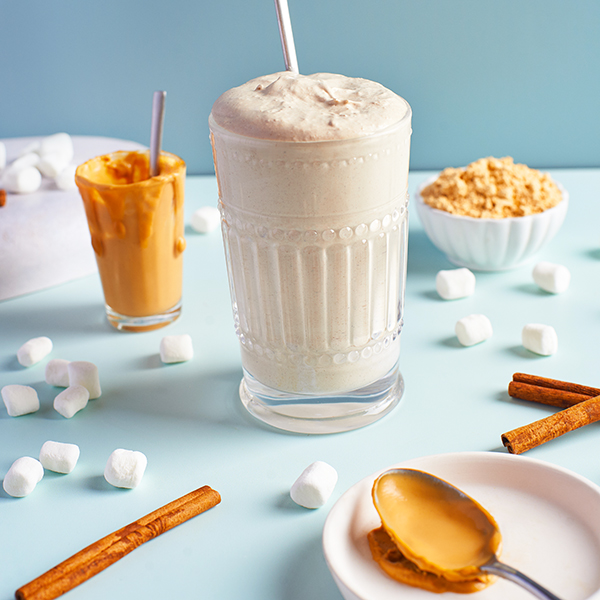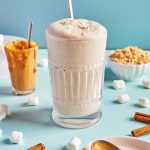 Peanut Butter Fluff Shake
Prep Time 5 mins
Cook Time 0 mins
Total Time 5 mins
Servings 1 serving
Calories 314 kcal
Ingredients
1 cup / 240 ml unsweetened almond milk
1 cup / 170 g ice
1 scoop Snickerdoodle Shakeology
⅓ cup / 80 g reduced-fat (2%) plain Greek yogurt
2 Tbsp. peanut butter powder
½ tsp. marshmallow flavor extract (or pure vanilla extract) 
Instructions
Place almond milk, ice, Shakeology, yogurt, peanut butter powder, and extract in blender; cover. Blend until smooth. Serve immediately. 
Recipe Notes
Fantastic Fiber (F), Gluten-Free (GF), Protein Power (P), Quick 'n' Easy (QE), Vegetarian (VG) 
The Nutrition Facts box below provides estimated nutritional information for this recipe.*
* Total Sugar 11 g, Added Sugar 5 g
Nutrition Facts
Peanut Butter Fluff Shake
Amount Per Serving (1 serving)
Calories 314 Calories from Fat 72
% Daily Value*
Fat 8g12%
Saturated Fat 1g6%
Cholesterol 8mg3%
Sodium 504mg22%
Carbohydrates 25g8%
Fiber 8g33%
Sugar 11g12%
Protein 32g64%
* Percent Daily Values are based on a 2000 calorie diet.
Container Equivalents
1½ Red
½ Yellow
1 tsp.
2B Mindset Plate It!
Add ½ large banana to make a complete breakfast.