No-Bake Peanut Butter Brownie Bites
These no-bake Chocolate Shakeology cookies are real knockouts — and all you need are three (!!) ingredients.
Better yet, this No-Bake Peanut Butter Brownie Bites recipe makes 1 serving — or 4 cookies — so you don't need to share. (You're welcome).
Whenever you're craving something sweet, these little mouthfuls of superfood nutrition are the answer.
Banana, Chocolate Shakology, and peanut butter. Pop them in the freezer for 15 minutes and that's it!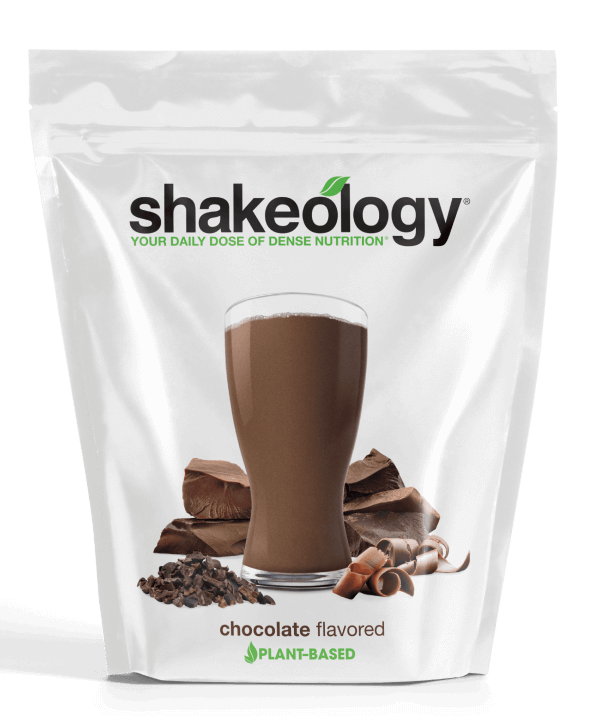 Chocolate Shakeology
Satisfy your cravings with a deliciously decadent chocolate-flavored superfood dessert.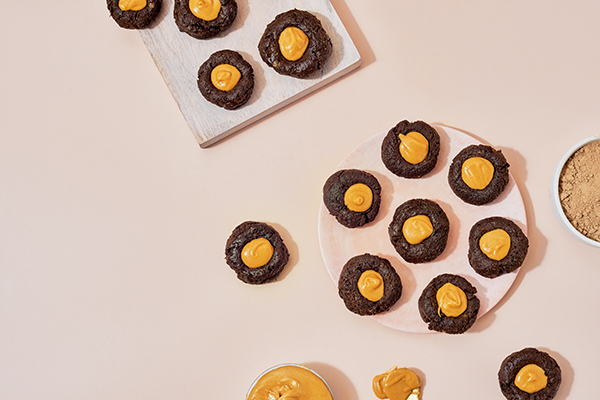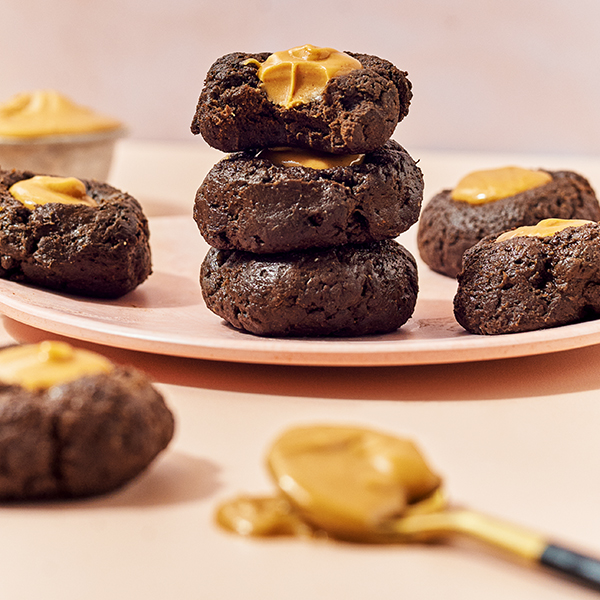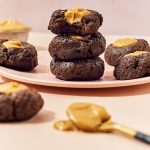 No-Bake Peanut Butter Brownie Bites
These easy, delicious no-bake cookies only have 3 (THREE!) ingredients: banana, Chocolate Shakeology, and peanut butter. YUM!
Prep Time 5 mins
Cook Time 0 mins
Total Time 20 mins
Servings 1 serving (4 balls)
Calories 381 kcal
Instructions
Mash banana in a small bowl until smooth.

Add Shakeology; stir until combined.

Shape mixture into 4 equal balls.

Make an indentation in the middle of each ball. Spoon about ¾ tsp. nut butter into each indentation.

Place in freezer for 10 minutes. Enjoy immediately, or store frozen in airtight container for up to 1 month. If frozen, set out at room temperature for 5 minutes before serving.
Recipe Notes
Fantastic Fiber (F), Gluten-Free (GF), No Dairy (ND), Protein Power (P), Quick 'n' Easy (QE), Vegan (V), Vegetarian (VG)
The Nutrition Facts box below provides estimated nutritional information for this recipe.*
*Total Sugar 24 g, Added Sugar 5 g
Nutrition Facts
No-Bake Peanut Butter Brownie Bites
Amount Per Serving (4 balls)
Calories 381 Calories from Fat 99
% Daily Value*
Fat 11g17%
Saturated Fat 3g19%
Cholesterol 10mg3%
Sodium 171mg7%
Carbohydrates 51g17%
Fiber 11g46%
Sugar 24g27%
Protein 22g44%
* Percent Daily Values are based on a 2000 calorie diet.
Container Equivalents (Regular & Vegan)
2 Purple
1 Red
3 tsp.
2B Mindset Plate It!
This recipe makes a great breakfast.
Super Trainer Jennifer Jacobs shows you how easy it is to make these sweet treats:
View this post on Instagram