25 Meatless Monday Recipes to Kick Off Your Week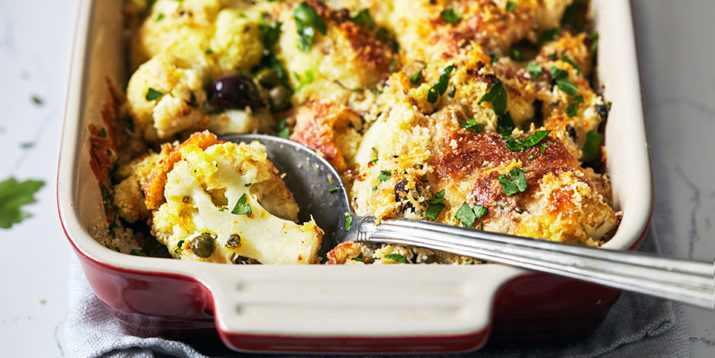 While lean animal protein can absolutely be part of a healthy diet, reducing your overall meat consumption may have lasting benefits for your overall health as well as the planet.
Not quite sure if you're ready to go completely meat-free? Try experimenting with some Meatless Monday recipes.
"It's a great way to incorporate more fruits and veggies and plant-based protein sources like legumes and nuts, even if you're not vegetarian or vegan," says Jennifer Glockner, R.D.N. and creator of Smartee Plate.
We've rounded up these plant-based Meatless Monday recipes to get you into a vegetable groove.
Even if you already follow a vegetarian or vegan diet, you'll find some yummy new recipes to add to your weekly meal plan!
1. Spinach and Broccoli Strata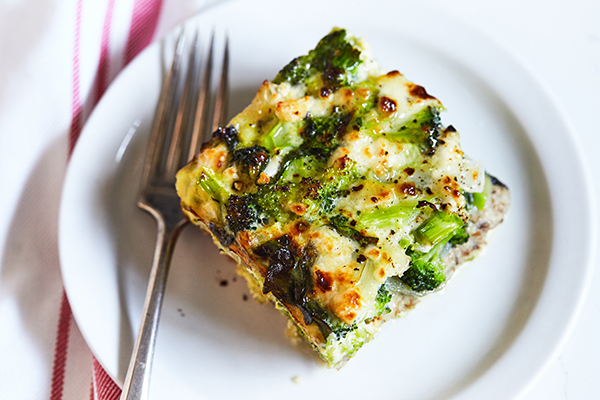 A strata is a baked egg dish with layers of bread, eggs, and cheese.
This recipe is incredibly versatile, so feel free to mix up the filling with whatever you have on hand.
This Spinach and Broccoli Strata features a great balance of colors and flavors; the broccoli adds a toothsome texture and pretty pop of green, and crumbled feta cheese adds a salty, creamy component.
You can prepare this the night before and let it rest in the fridge. Then, all you need to do in the morning is pop it in the oven to bake!
2. Smoked Gouda Grilled Cheese With Arugula and Roasted Red Peppers
Made with smoked gouda, roasted red peppers, creamy Dijon mustard, and fresh arugula, this sandwich has just under 300 calories and delivers 8 grams of fiber and 15 grams of protein — and it's as delicious as it looks!
3. Pad Thai With Spaghetti Squash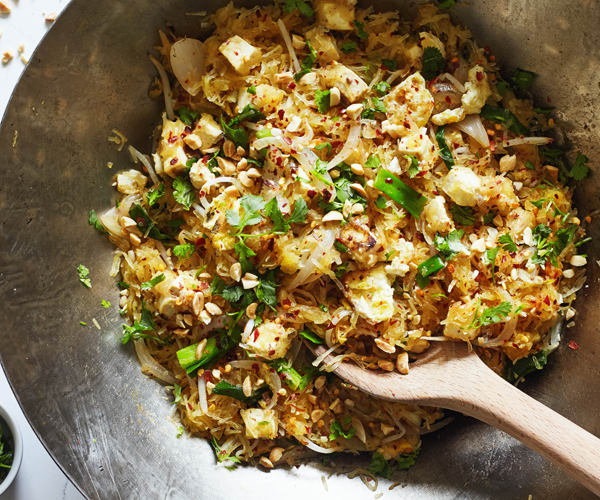 This veggie-packed Thai dish definitely doesn't skimp on flavor! Swap out noodles for spaghetti squash and skip the meat to give your tofu Pad Thai a healthy Meatless Monday makeover.
4. Spinach, Tomato, and Quinoa Breakfast Casserole
This casserole recipe makes five servings of hearty meatless meals.
Quinoa's nutty flavor complements spinach and tomato nicely and when combined with cottage cheese, makes for a filling, protein-packed meal.
Use this recipe as a template for other creative combinations — swap the spinach and tomatoes for any other vegetables you like.
Try kale and mushrooms, sautéed bell peppers and onions, or asparagus and artichoke hearts.
5. Vegan Buddha Bowl With Spring Vegetables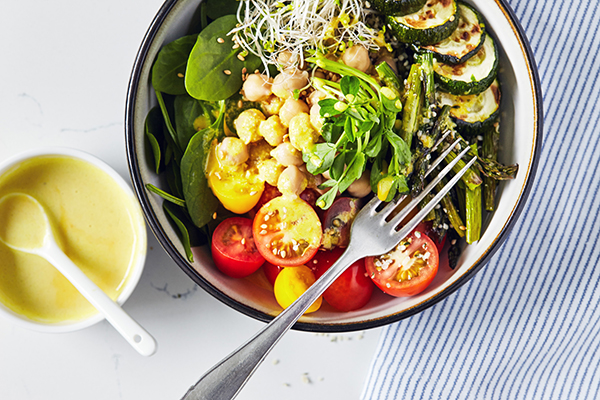 This gorgeous bowl is full of colorful, wonderful, nutrient-dense veggies. You'll also get 17 grams of protein and 12 grams of fiber per serving, which can help you feel full for longer.
6. Mushroom and White Bean Meatballs
Spruce up your salads, pastas, and stews with these meat-free mushroom and bean meatballs! You'll get 10 grams of protein and 6 grams of fiber per serving.
7. Crunchy Veggie Wraps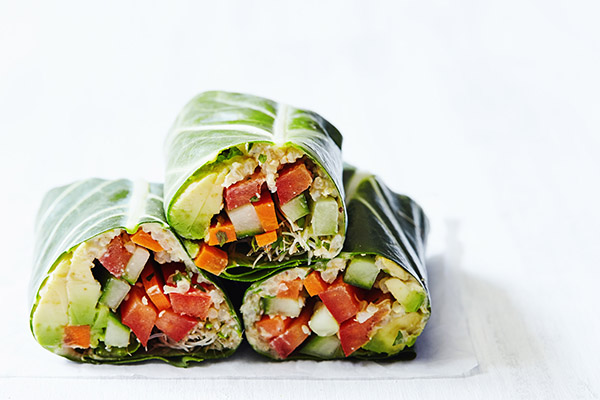 Made with collard greens, quinoa, carrots, bell peppers, and other crunchy vegetables, these veggie wraps are a satisfying midday meal. Better yet, this light and yummy dish only takes 25 minutes to make!
8. Vegan Habanero Chili
This spicy, flavorful habanero chili is so tasty, even meat-eaters will love it! It's made with seitan, a vegan meat alternative that crumbles just like ground beef, and absorbs the flavors of the sauce.
The chili recipe makes 10 servings, making it perfect for this week's meal prep and several more dinners in the future, just freeze the remaining portions.
9. Sicilian-Style Cauliflower Casserole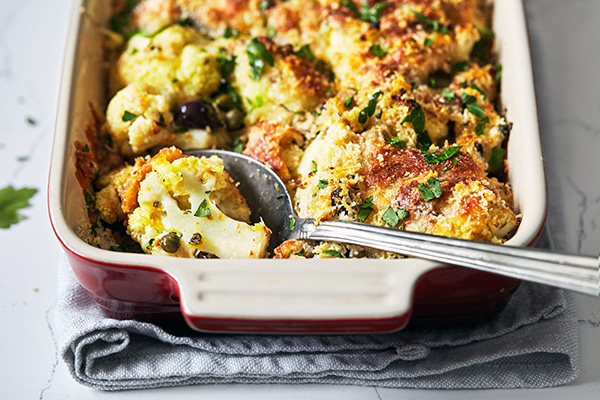 This easy-to-make casserole is loaded with nutrient-dense ingredients like cauliflower, kalamata olives, and capers, and topped with a bit of mozzarella and Parmesan cheese.
Store it in the fridge for delicious meat-free bites all week.
10. Cauliflower Rice and Broccoli Gratin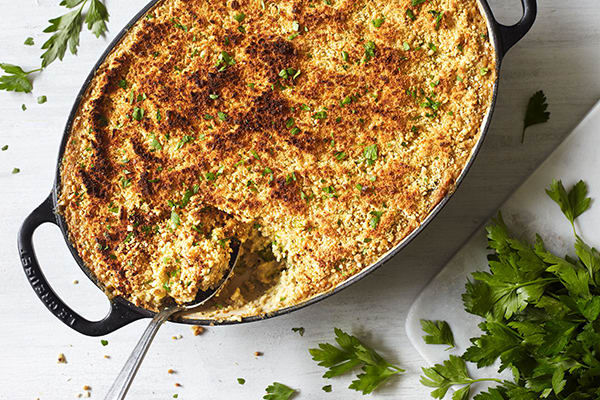 We turned the traditional rice and broccoli gratin recipe into a delicious, "cheesy" casserole that's both dairy and gluten-free.
The "cheese" comes courtesy of nutritional yeast, which is the holy grail for vegan cheese lovers. It has a nutty and cheesy flavor which makes it the perfect dairy-free cheese substitute.
11. Spaghetti Squash With Tomatoes and Mushrooms
This spaghetti squash "noodle" recipe includes sauteéd onions, mushrooms, and cherry tomatoes with white wine, and finished with fresh herbs and shaved Parmesan.
12. Baked Ziti With Summer Veggies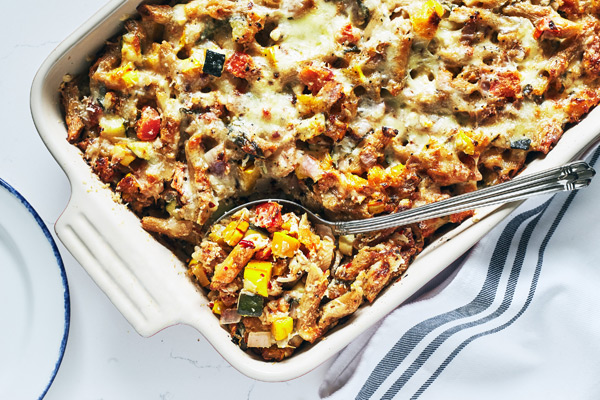 This baked ziti packs 24 grams of protein and less than 400 calories per serving.
The recipe calls for tomatoes, summer squash, and zucchini — but it's easy to customize with your favorite seasonal vegetables!
13. Vegan Slow Cooker Stew With Chickpeas and Spinach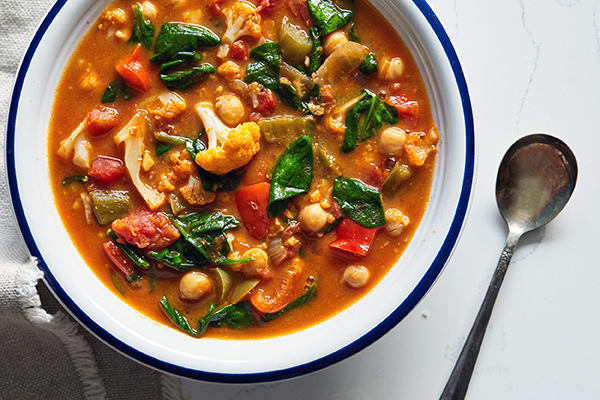 This cozy bowl of vegan stew is packed with chickpeas, cauliflower, spinach, and other delicious vegetables. It's the perfect dinner recipe for chilly nights!
14. Baked Ziti With Spinach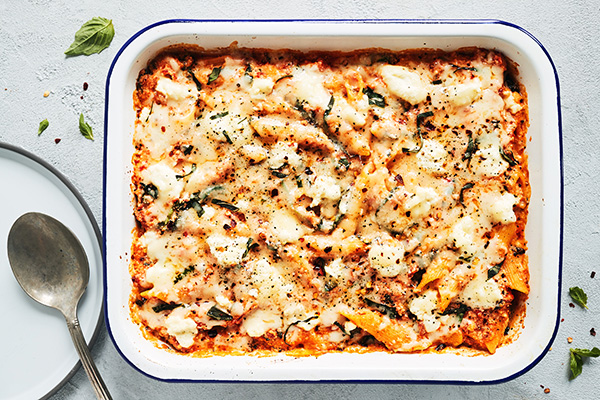 With 25 grams of protein and 7 grams of fiber, this hearty baked ziti is the perfect meat-free Italian feast!
Make a tray and store in the fridge for a week's worth of vegetarian bella vita.
15. Zucchini, Red Pepper, and Sweet Potato Frittata
Frittatas are so easy to make and the ingredient combinations are almost endless. This recipe stars zucchini, red pepper, sweet potato along with fresh basil, and a bit of sea salt.
Frittatas are a great way to give a second life to leftover cooked veggies from last night or that half of a cauliflower left over from your meal prep.
16. Rainbow Salad in a Mason Jar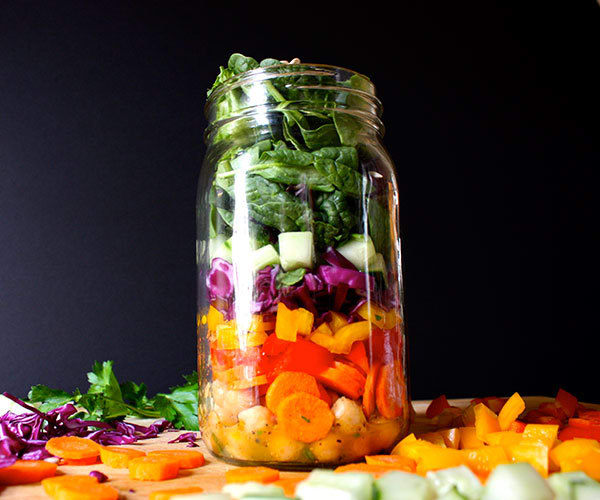 17. Zucchini Noodle Breakfast Bowl
This breakfast bowl recipe is perfect for when you're craving a savory knife-and-fork meal.
Top each bowl of zucchini noodles with sweet potatoes, chopped green onions, and a poached egg. Finish with some freshly cracked pepper and a splash of hot sauce.
18. Vegetarian Paella
This intensely flavorful paella contains ALL the vegetables: green and red bell peppers, eggplant, mushrooms, black and green olives, tomatoes, peas, plus fragrant garlic, shallots, cumin, and a pinch of saffron.
19. Three-Cheese Macaroni Casserole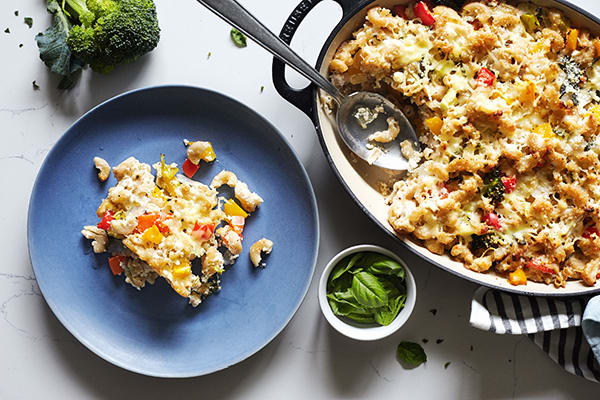 Craving comfort food? With 23 grams of protein and only 1 gram of sugar, this creamy, cheesy dish is a healthier take on a classic macaroni casserole.
20. Grilled Cheese With Spinach and Provolone
Grilled cheese? Yes, please! This crunchy sandwich is packed with colorful veggies and Provolone cheese.
A touch of Dijon mustard really amps up the flavor and makes this a meatless meal to remember.
21. Spaghetti Squash Lasagna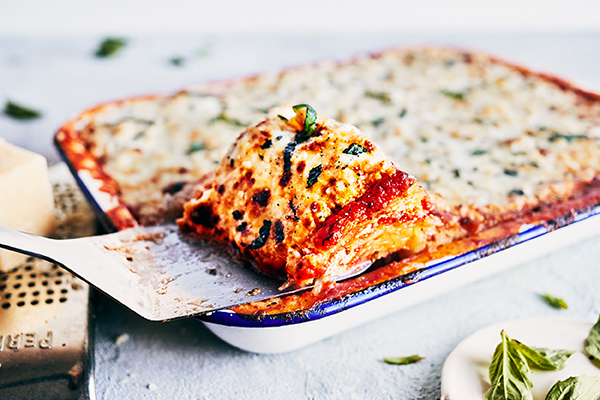 This mouthwatering meatless version of traditional lasagna is sublime.
Spaghetti squash, a fiber-rich, lower-carb alternative to pasta, stands in for lasagna noodles. It's layered with marinara sauce and creamy ricotta cheese then topped with shredded Parmesan.
A sprinkle of basil makes the flavors really pop.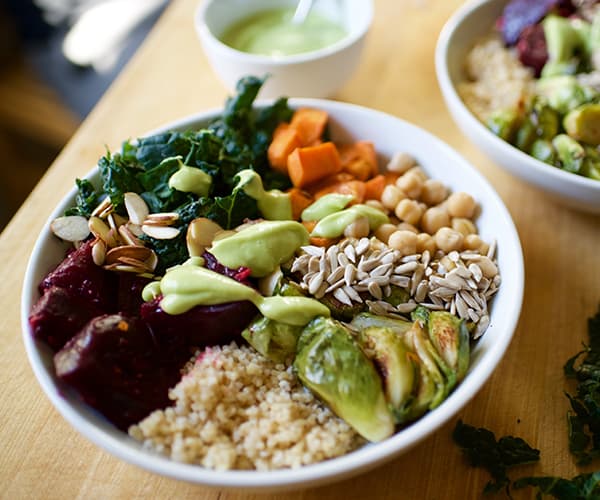 22. Winter Superfoods Bowl
This filling grain bowl features lots of different nutrient-rich winter vegetables and loaded with fiber and packs 14 grams of protein!
This winter superfood grain bowl calls for bulgur, but any whole grain can be used.
Sunflower seeds give it just the right amount of crunch, and the tangy lime and avocado dressing brings everything together.
23. Mushroom Barley Burgers With Sage
After you've tried these mushroom barley burgers, you'll say goodbye to meat patties forever.
These savory burgers are filled with flavor from pearl barley, sautéed mushrooms, garlic, onion, sage, finely chopped walnuts, and mozzarella cheese.
24. Greek Spinach Pie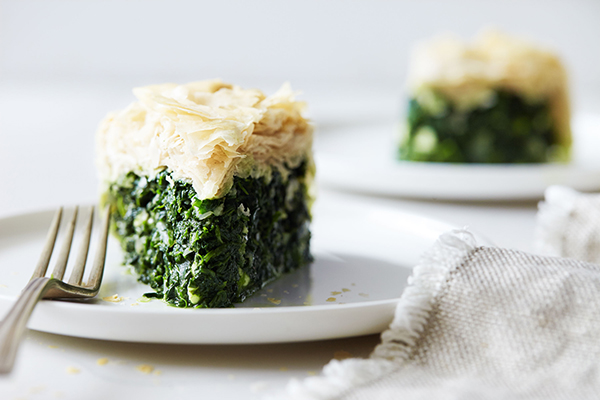 Greek spinach pie, or spanakopita, is a delicacy made with spinach, feta cheese, and crispy pastry.
You can make a simple version at home with only nine ingredients — including store-bought phyllo dough.
Phyllo dough is a great lower fat alternative to the puff pastry that is commonly used to make this spinach pie.
25. Vegetable Lasagna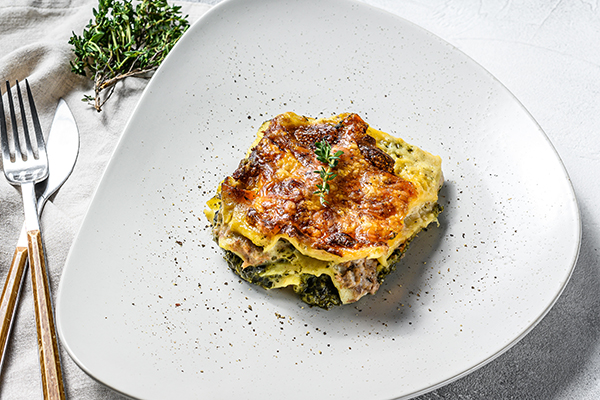 Cheesy, satisfying, and packed with vegetables, this meat-free lasagna recipe is the real deal.
It's bursting with fresh flavors from herbs and three different kinds of cheese.
It's perfect for meal prep, or freeze leftovers in individual portions and reheat for an easy meal when there's no time to cook.
Want more expert nutrition tips and exclusive recipes? Head over to BODNutrition.com to learn how BODi nutrition programs and products can help you lead a healthier lifestyle.