Lunch and Dinner Ideas for Your Next Meal Prep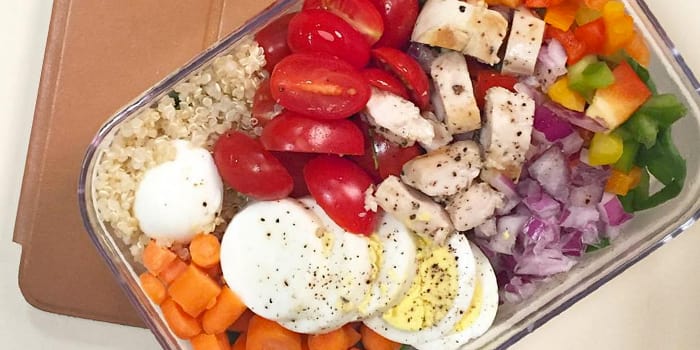 Sometimes the hardest part of meal prep is figuring out what to make for each meal. When you've been meal prepping for a while, the same old chicken and broccoli can get boring pretty fast. Try at least one new recipe each week to keep things interesting. Here are eight lunches and dinners to inspire your next meal prep session. They're simple, healthy dishes that can be made quickly or that are easy to make in bulk.
Keep it Simple
@rachelthatisall keeps things sweet and simple, and super healthy with lunch that requires no chopping or cooking. The foods aren't out of the ordinary, but the combination of them together makes the meal interesting. Her spinach salad is topped with baby carrots, whole radishes and sprinkling of feta. She rounds out her nutrition with blackberries, cashews, and a handful of whole grain crackers.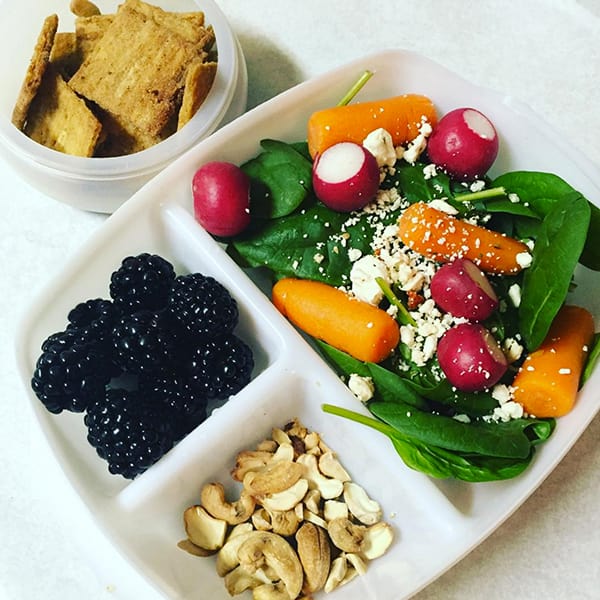 Classic with a Twist
@no_relinquish_fitness put a twist on the meal prep staple chicken, vegetables, and brown rice. Her chicken breast is seasoned and grilled with whole sweet peppers, lightly steamed green beans add crunch, and everything is served on top of spicy brown rice. You can add flavor to brown rice with spices, chopped garlic or jalapeño, or fresh herbs. Save time by roasting the green beans along with the peppers!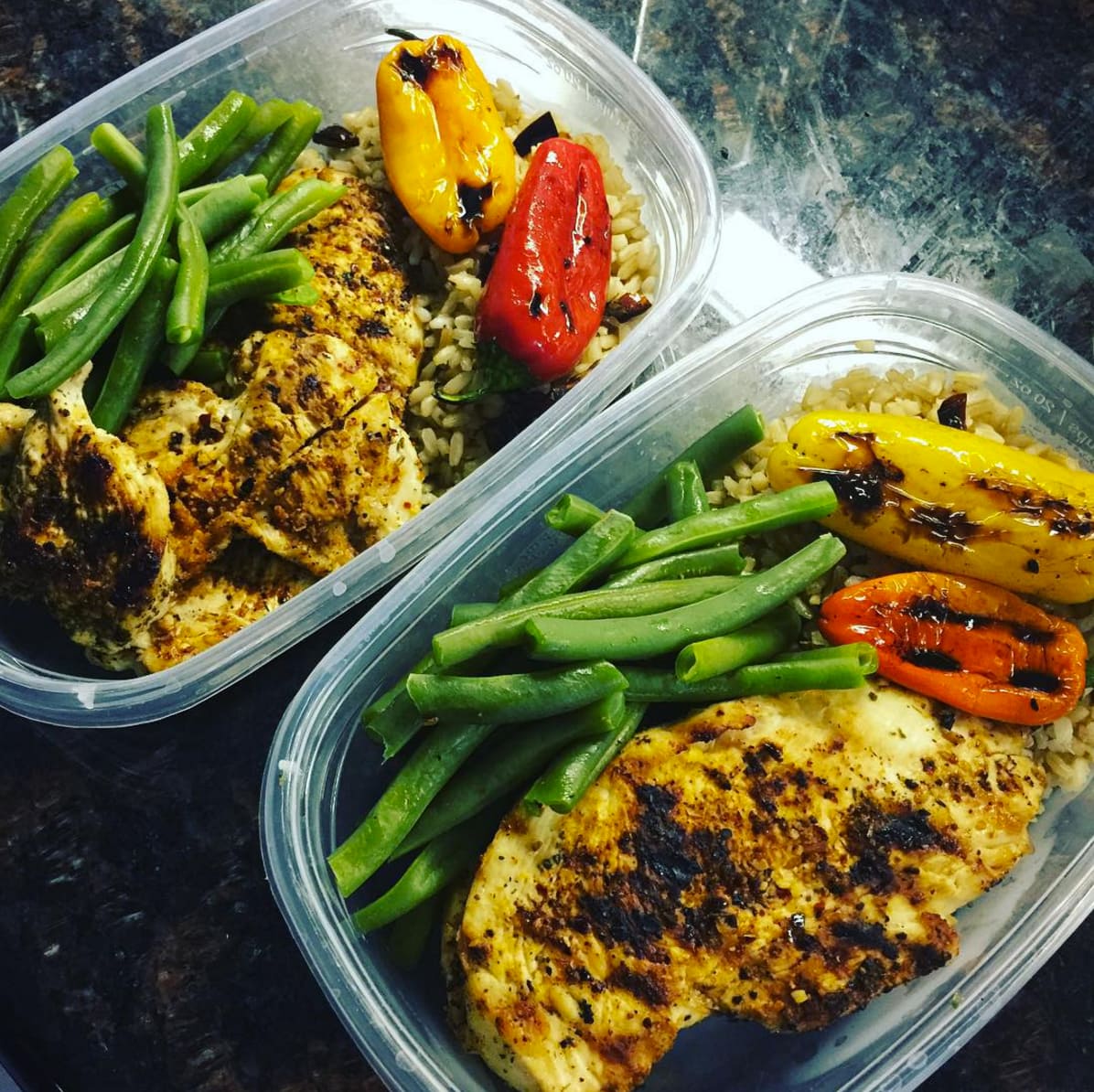 Make it Quinoa
Quinoa is great for meal prep because it only takes 15 minutes to cook and it's so versatile! It can be added to soups and salads, or mixed with any combination of fruits or vegetables for a boost of protein. @msouthard0928 made Autumn Calabrese's colorful Quinoa and Black Bean Salad recipe from the FIXATE cookbook. Here's another quinoa recipe that's great for meal prep.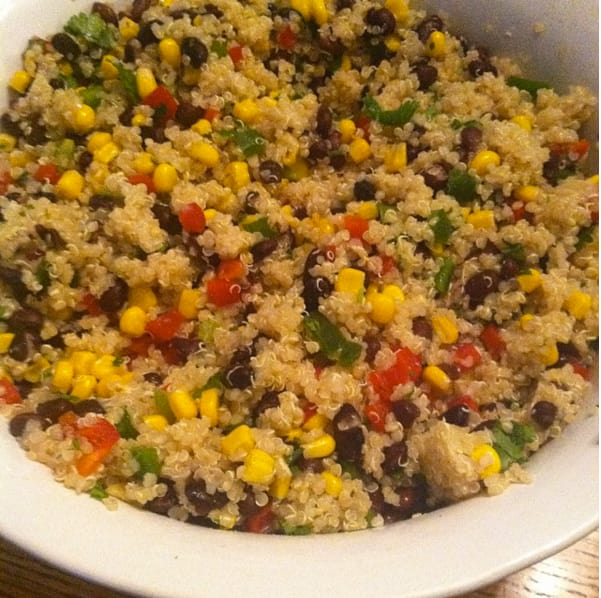 Chop it Up
When you're chopping vegetables for dinner recipes, chop a few extra and make a delicious chopped salad. This salad from suddenlysugarfree has lots of chopped veggies with quinoa, chicken, and a hardboiled egg.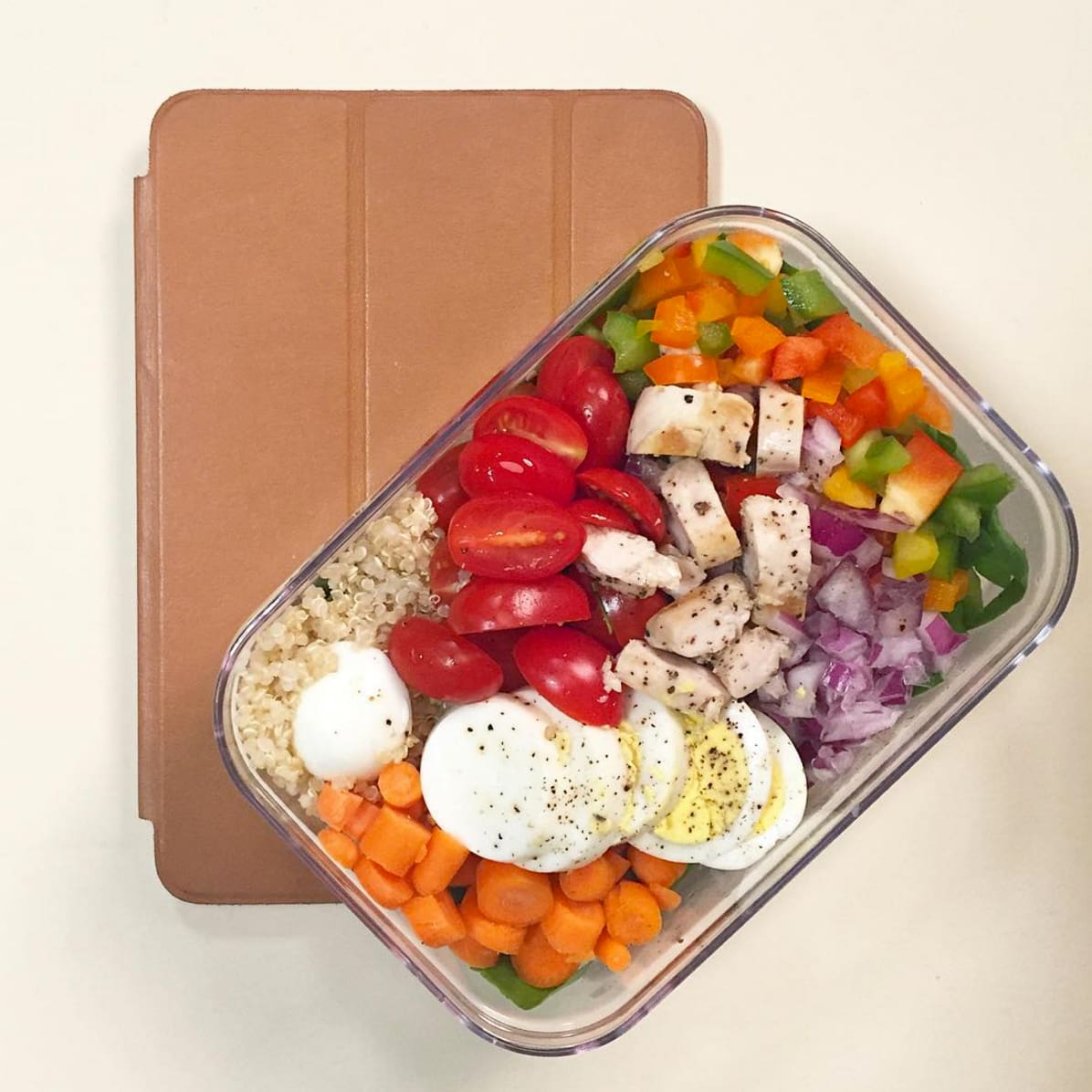 Perfect for Portion Control
Stuffed peppers are delicious, easy to make, and perfectly portioned. Cut the tops off each pepper and remove the seeds. Fill them with a mixture of cooked whole grains and veggies, then bake until the peppers are soft, 20–30 minutes. For added protein, add cooked ground turkey, chopped hard-boiled egg, or crumbled seitan. These peppers from @mike_borger are stuffed with sauteed mushrooms, roasted eggplant, and rice pilaf. Yum!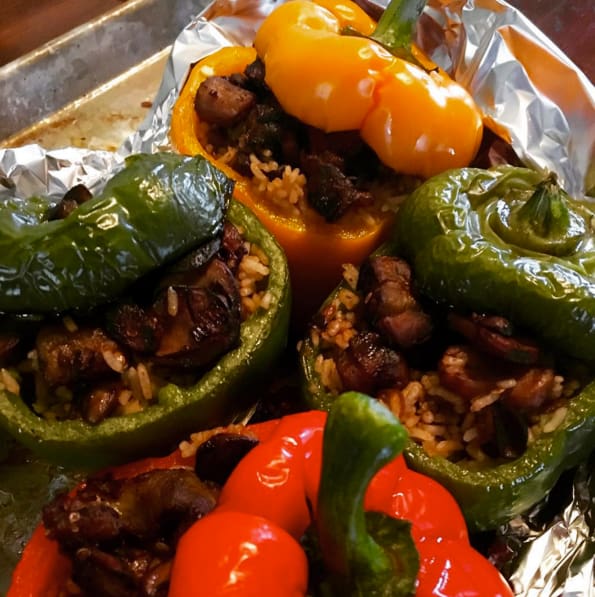 The Time Saver
All of the foods in this time-saving meal prep from @fitchick428 can be cooked at the same time. While salmon seasoned with your favorite spice mixture bakes in one dish (12–15 minutes), chopped Brussels sprouts, squash, and baby carrots drizzled with olive oil can roast in another (20–30 minutes). Try other vegetables like peppers, asparagus, cauliflower, and broccoli.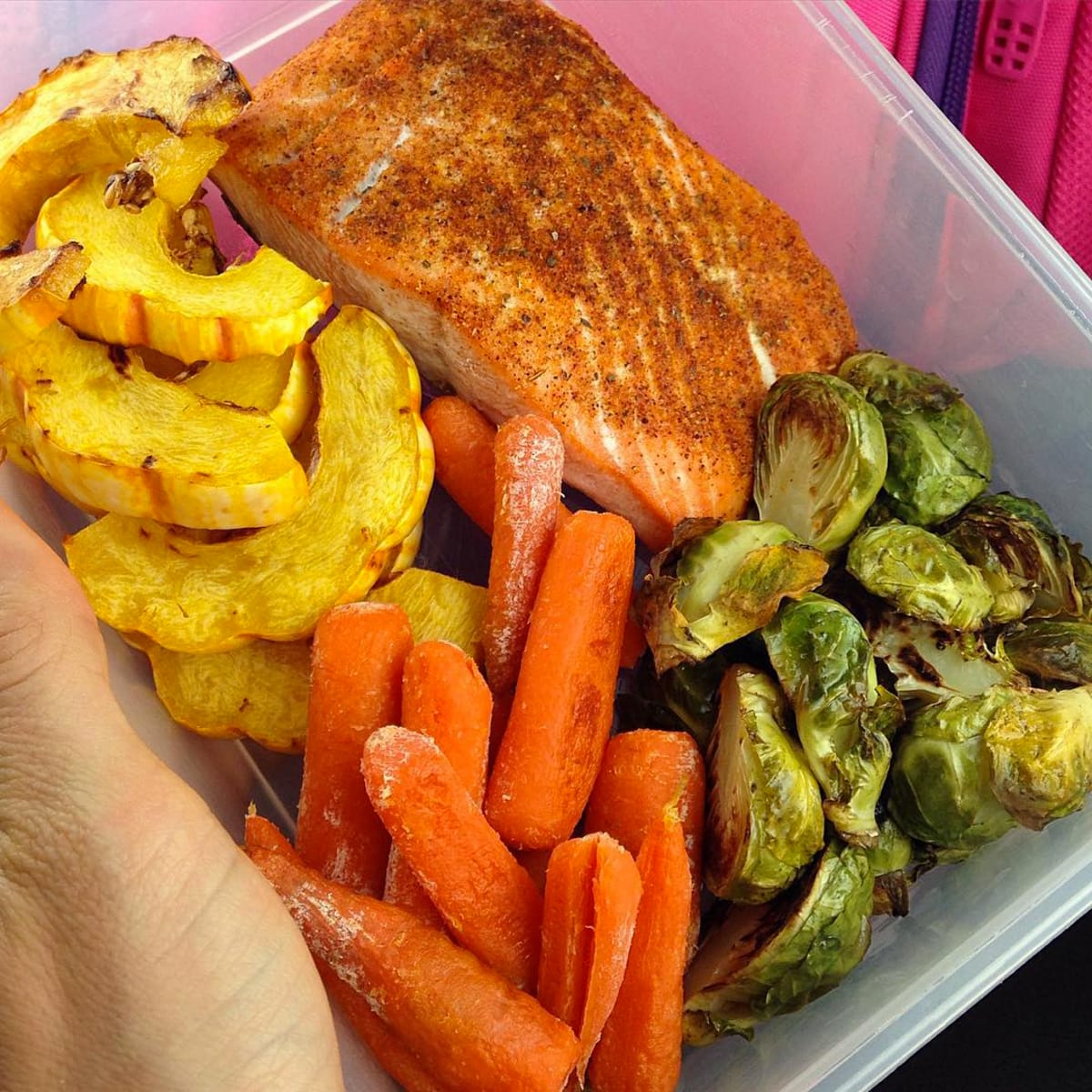 Everyone's Favorite

Meatballs are a great choice for meal prep because you can make a large batch at once, and even have extra to freeze for future lunches and dinners. @fitnesscoachmaria made Autumn Calabrese's recipe for Italian Meatballs with Grandma's Tomato Sauce from the FIXATE cookbook. Try our recipe for saucy turkey meatballs. Serve them over zucchini noodles, roasted spaghetti squash, whole grain pasta, or on an open-faced meatball sandwich!
Make Kabobs
@jessmayo1 took advantage of good weather on meal prep day by firing up the grill for these tasty kabobs that have bell peppers, mushrooms, onions, and chicken. Or, try this recipe for Pork and Sweet Potato Kabobs. No grill? No problem. Kabobs can also be cooked in the oven.