Comfort Foods Perfect for Cold Weather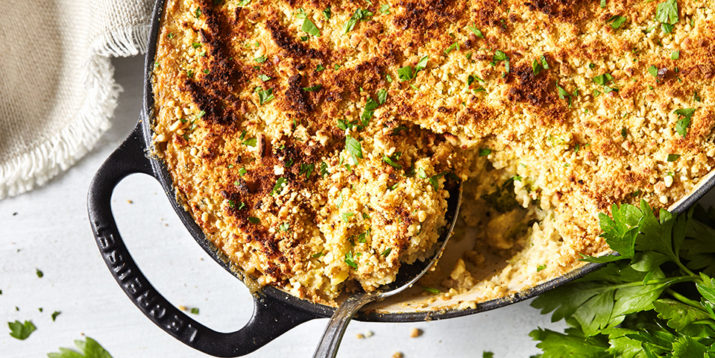 Is there anything better than cozy comfort food on a chilly day?
Nothing gives us cozy vibes like eating warm cookies out of the oven or a plate of nachos in front of a football game.
The bad news: Traditional comfort foods aren't typically the healthiest options.
The good news: With a few tweaks, you can "healthify" just about any comfort food.
The key is to make sure your healthier version is just as crave-worthy as the original.
That way it satisfies that "emotional craving" that makes us reach for comfort food in the first place, says Cara Harbstreet, M.S., R.D., registered dietitian and owner of Street Smart Nutrition.
These healthy comfort food recipes are delicious enough to smash your fall cravings and help you stay on track with your nutrition goals.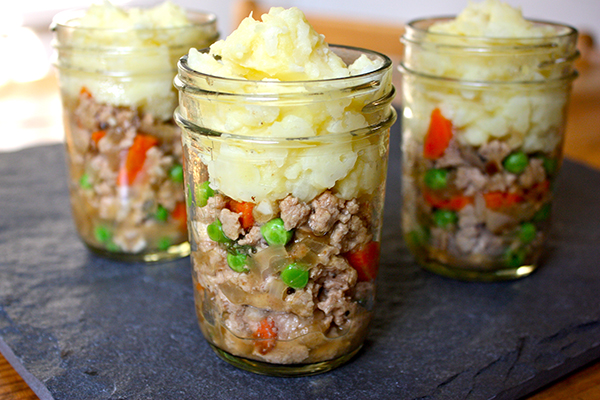 1. Shepherd's Pie in a Mason Jar
Get the hearty taste of turkey and mashed potatoes you crave with this healthier take on the classic English dish.
This easy-to-make recipe provides 31 grams of protein — and the mason jar keeps your portion size in check.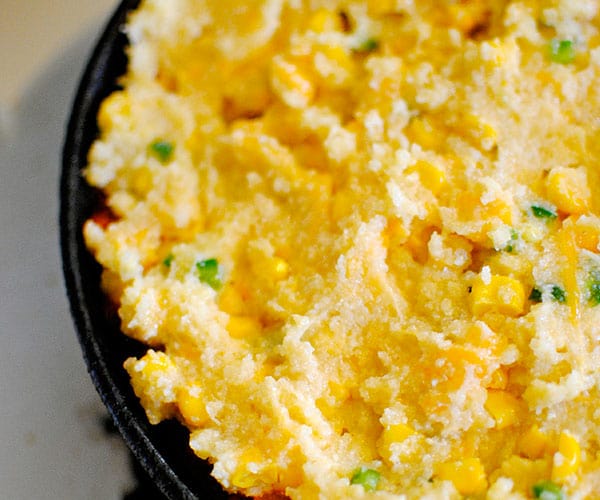 2. Turkey Tamale Pie
Looking for a spicy dinner recipe to warm you up?
Made with ground turkey, cheese, corn, and jalapeños, this recipe transforms a hearty Southwestern staple into a lean meal loaded with flavor.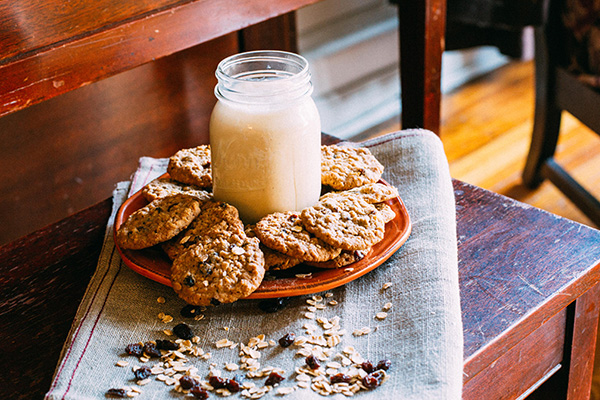 3. Oatmeal Raisin Cookie Shakeology
There's nothing like warm cookies straight from the oven. But this creamy Vanilla Shakeology smoothie comes pretty close!
The rolled oats, cinnamon, and raisins in this filling drink provide all the flavor of the real deal — along with 19 grams of protein and 6 grams of fiber.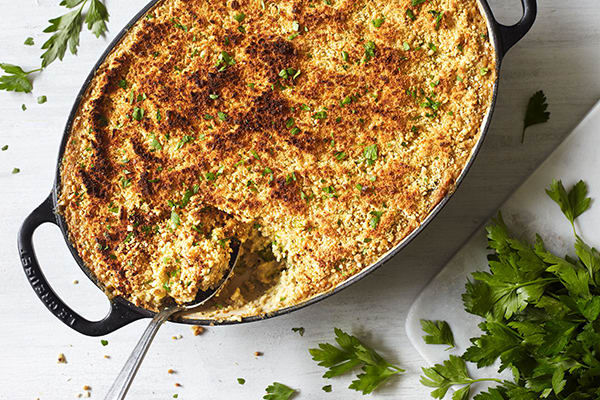 4. Vegan Cauliflower Rice and Broccoli Gratin
The word "gratin" usually means a recipe loaded with cheese and butter.
But this dairy-free version packs in plenty of nutrient-rich veggies, while nutritional yeast provides all the cheesy goodness you crave.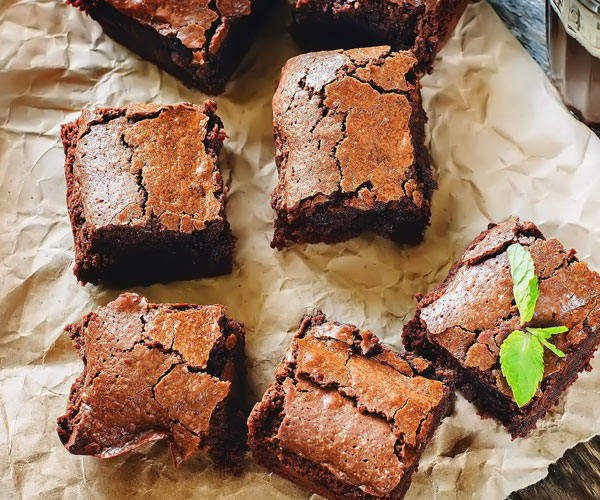 5. Fudgy Avocado Brownies
It's almost impossible to pass up a plate full of gooey chocolate brownies, but they're usually full of added sugars.
Want a rich, fudgy brownie recipe that actually fits into your healthy eating plan? Is that even a question?!
This healthy comfort food recipe is sweetened with maple syrup, and mashed avocado adds some healthy fats.
Dare we say these decadent brownies are even better than the original?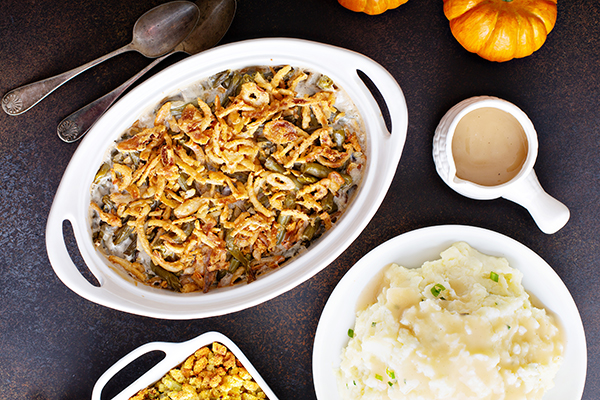 6. Green Bean Casserole
This creamy casserole is always one of our favorite staples at Thanksgiving dinner — which, let's be honest, is basically a comfort-food marathon.
The healthier version ditches the cream of mushroom soup and canned fried onions.
Instead, it's made with mushrooms, sherry wine, yogurt, crispy onions, and herbs that amp up the taste without racking up the calories.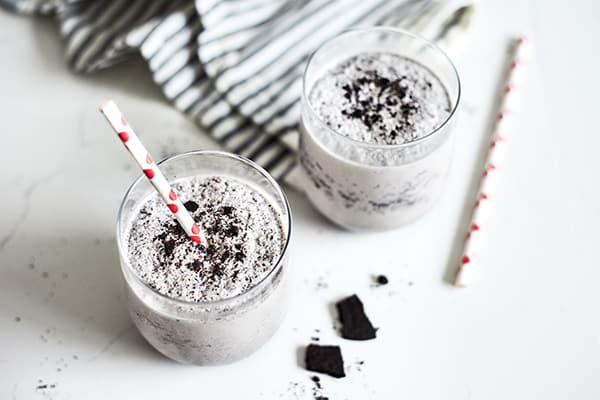 7. Cookies and Cream Smoothie
If you're tempted to inhale a whole sleeve of those famous creme-filled cookie sandwiches, whip up this healthy smoothie instead.
You'll still get the chocolatey crunch you crave, thanks to chocolate graham crackers blended with Vanilla Shakeology.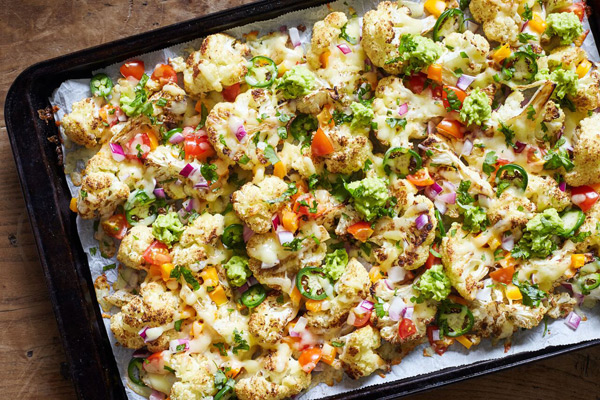 8. Cheesy Cauliflower Nachos
Think you can't enjoy nachos without a heaping pile of chips underneath? Think again!
Roasted cauliflower topped with your favorite fixings (guacamole and cheese, anyone?) will hit the spot and provide some vitamin C, vitamin K, and folate.
Still craving a bit of crunch? Throw on a few baked tortilla strips to get the best of both worlds.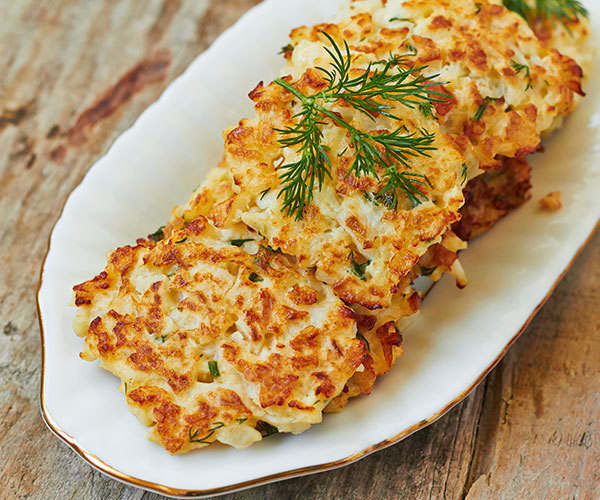 9. Baked Cauliflower Latkes
These easy-to-make latkes are a healthier take on the traditional comfort food favorite.
Swap out the potatoes for cauliflower, and top it with unsweetened applesauce or a dollop of plain Greek yogurt.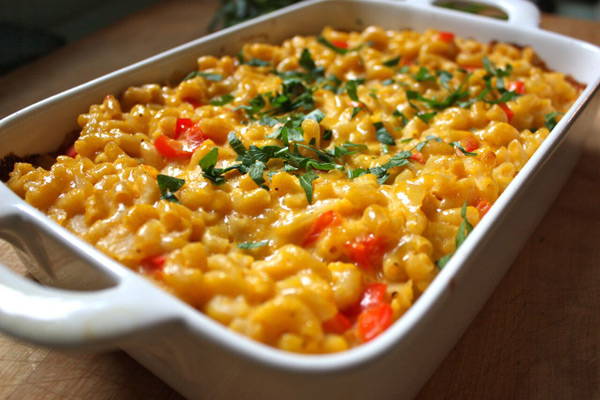 10. Butternut Squash Mac and Cheese
Mac and cheese is usually loaded with cheese, butter, heavy cream, more cheese, and more butter. This healthier version tastes just as decadent, but it has 15 grams of protein and less than 300 calories per serving.
Don't worry, cheese lovers — this recipe still calls for a mix of Gruyere (or Swiss) and sharp cheddar cheese.
But you'll also get extra creaminess from Greek yogurt and vitamin-rich butternut squash.
11. Chicken Cacciatore
Trying to squeeze more veggies into your meal plan? This leaner version of the classic Italian comfort food is loaded with bell pepper, mushrooms, tomatoes, zucchini, and eggplant.
You'll also get plenty of lean protein — 29 grams per serving! — courtesy of the cubed chicken breasts.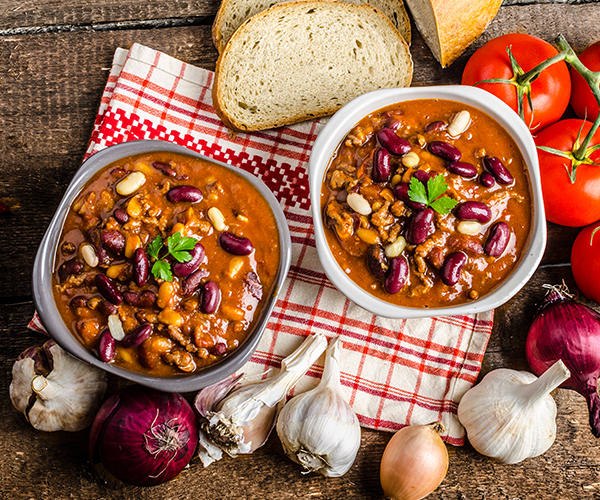 12. Turkey Chili
A hearty bowl of chili is a comfort food staple during the colder months of the year — and for good reason!
Chili already packs in plenty of nutrients and protein, but you can make it even healthier by swapping out beef for leaner turkey.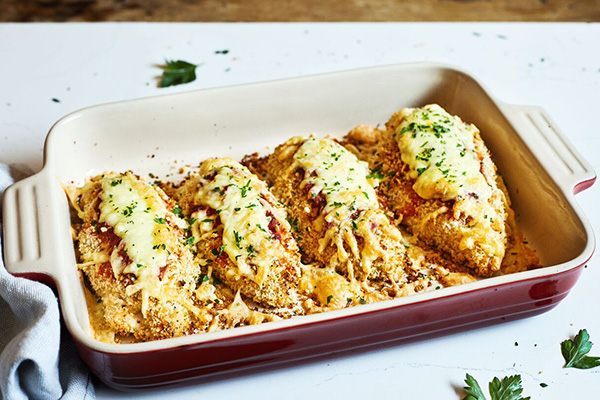 13. Chicken Parmesan
Breaded and deep-fried, chicken Parmesan dishes usually fall squarely within the "not so healthy" category of comfort foods. But that doesn't mean you have to swear off this Italian favorite.
Instead, swap the heavy breading and oil for baked chicken breasts sprinkled with panko, parm, and shredded mozzarella.
Pair it with a healthy pasta alternative to round out the meal.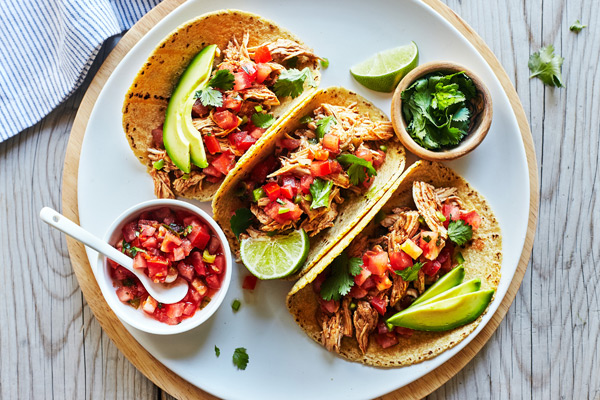 14. Slow Cooker Chicken Tacos
Turn any day of the week into Taco Tuesday! The secret to this healthy comfort food?
The chicken breast is slow-cooked in a mix of broth, garlic, spices, and jalapeños so it stays perfectly juicy. Top it with ripe avocado and pico de gallo for extra flavor.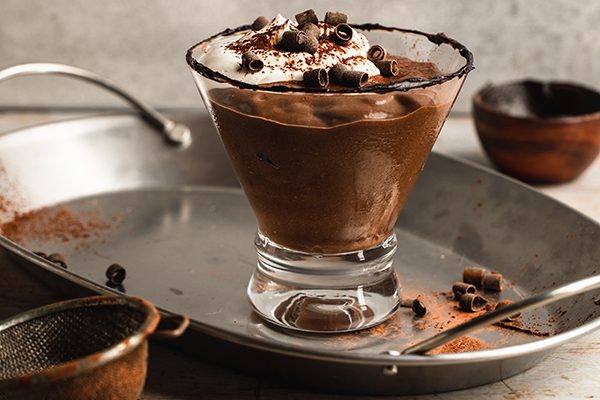 15. Ultimate Chocolate Martini
You don't have to wait until Happy Hour to enjoy this creamy mocktail.
Made with Chocolate Shakeology, avocado, cocoa powder, and a few other healthy ingredients, this "martini" is healthy enough to enjoy for breakfast!