20 Healthy Thanksgiving Recipes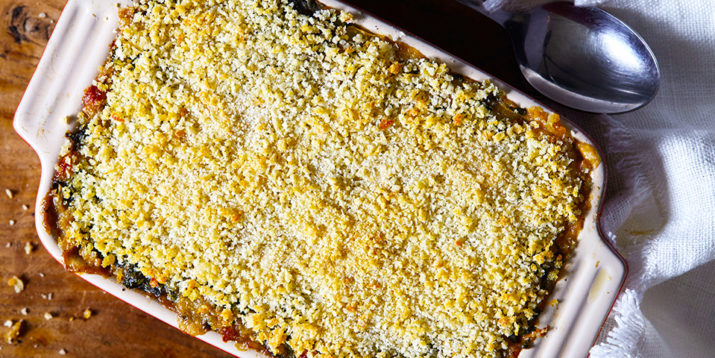 Whether you're a pro at hosting Thanksgiving or a first-timer, we've got you covered:
We've created delicious Thanksgiving dishes to choose from so you can prepare a healthy feast that will please even the pickiest eaters.
Spending the holiday as a guest at someone else's dinner?
Bring one or more of these healthy dishes and watch this quick video from Autumn Calabrese that walks you through how to keep portion control in mind when plating your Thanksgiving meal.
These recipes are lower in fat and calories than traditional holiday dishes, but it's still important to keep your portions in check and focus on veggies more than starches and desserts.
Pro tip: Check out these do's and don'ts for filling your plate and our tips to avoid overeating throughout the holiday season.
Turkey Recipes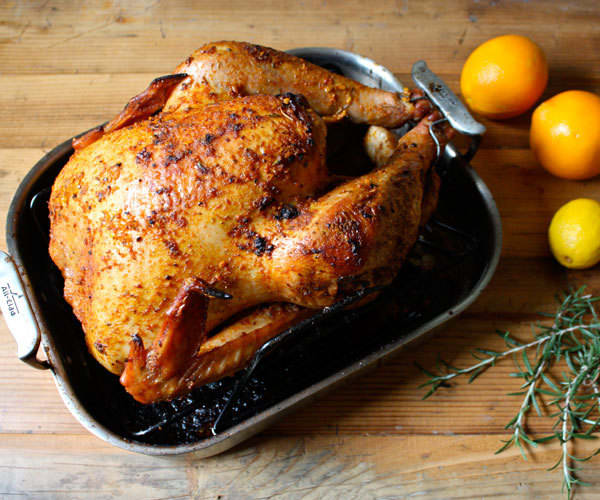 1. Citrus-Herb Roasted Turkey
This roasted turkey is basted in a delicious citrus, garlic, and herb marinade that makes it extra juicy and elevates the flavor of your holiday bird. Get the recipe.
2. Herb-Roasted Turkey
Turkey is the main event, so it's definitely not something you want to leave to chance. If you've been put in charge of the bird this year, then follow this recipe to make a flawless (and healthy) turkey. Get the recipe.
3. Brined Turkey
Nothing says "Thanksgiving" like a juicy, tender turkey. Unfortunately, roasting a perfect turkey can be a tough task that could leave you with a dry, tasteless bird.
So, how do you avoid a tough turkey? Brining.
To wet brine a turkey, you soak it in a salted water solution for up to a day, then roast.
The result is a moist turkey with deeply ingrained flavor. Your brine can pack a punch flavor-wise because you're infusing the entire turkey, not just seasoning the surface.
Learn how to brine a turkey and get 5 brining recipes.
Stuffing Recipes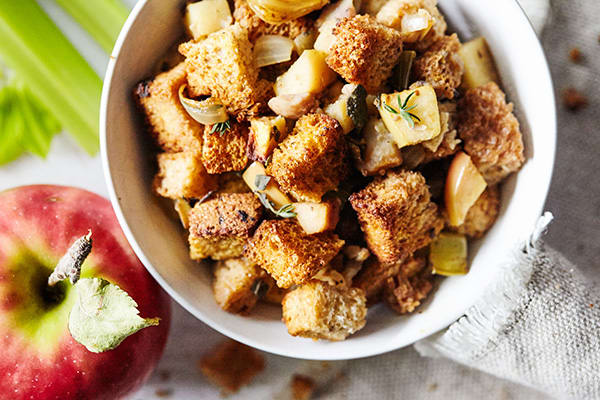 4. Apple and Chestnut Stuffing
This apple and chestnut stuffing is basically the best of holidays combined in a single dish.
In this stuffing recipe, the onions, celery, and fresh sage give the dish the savory feel you'd expect — and they smell wonderful when you're cooking!
Apple adds crisp, slightly sweet bites and chestnuts make it extra special for the occasion.
5. Quinoa Stuffing
This simple stuffing is loaded with sweet apples and cranberries and topped with pine nuts. It tastes great warm or cold, and is an easy dish to make a day or two ahead of time! Get the recipe.
6. Zucchini Stuffing With Mushrooms and Garlic
Our healthier version of traditional turkey stuffing uses whole-grain bread and is loaded with colorful veggies! Get the recipe.
7. Roasted Pumpkin, Sweet Potato, and Brown Rice Pilaf
Instead of stuffing, how about this hugely flavorful rice pilaf that is packed with fall vegetables? Get the recipe.
Side Dish Recipes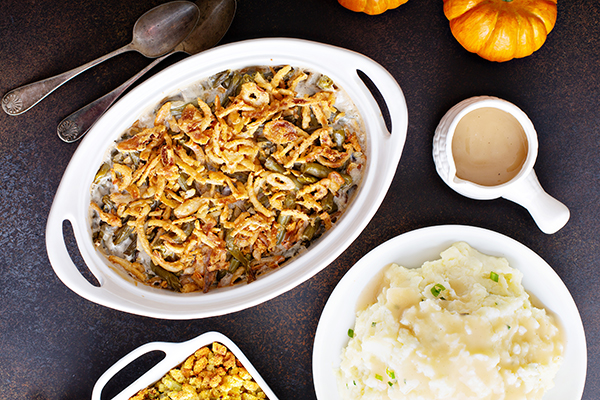 8. Green Bean Casserole
We created a lighter version of the classic green bean casserole with mushrooms and crispy onions, and we think it tastes even better than the original! Get the recipe.
9. Green Beans With Lemon and Thyme
Or skip the traditional bean casserole and keep your green beans clean and lean. Lemon and thyme pair beautifully with green beans, and have bright flavors that will be a welcome change from all of the rich dishes on the table. Get the recipe.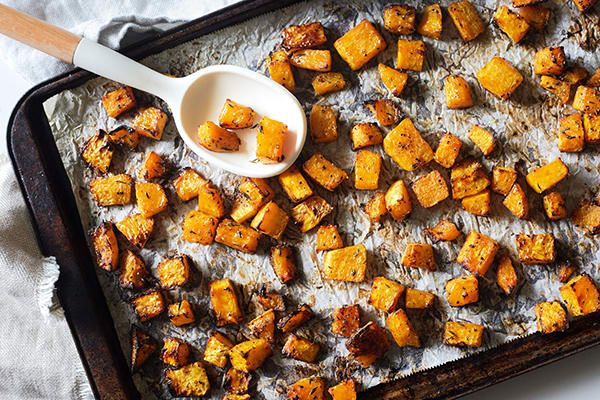 10. Roasted Butternut Squash
Butternut squash is a simple and satisfying side dish, and all you need to enhance its already delightful flavor is some fresh thyme, salt, and pepper. Get the recipe.
11. Rosemary Roasted Yams
Yams and sweet potatoes are loaded with vitamins and fiber, and they taste so good! Roasting them with rosemary is an easy way to prepare them that will make your whole house smell delicious. Get the recipe.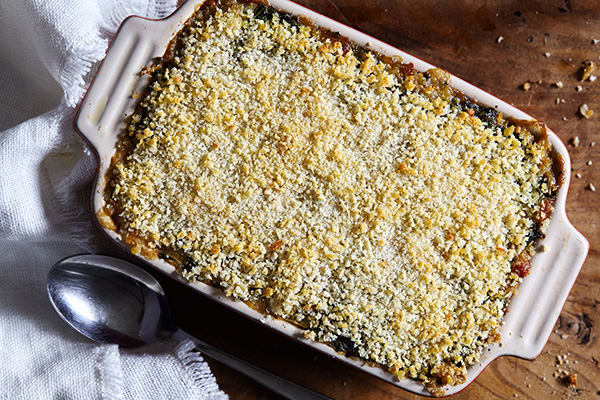 12. Collard Greens Au Gratin
This simple preparation of collard greens in a creamy, cheese sauce, topped with breadcrumbs and baked until golden brown, is a perfect veggie addition to your Thanksgiving spread. Get the recipe.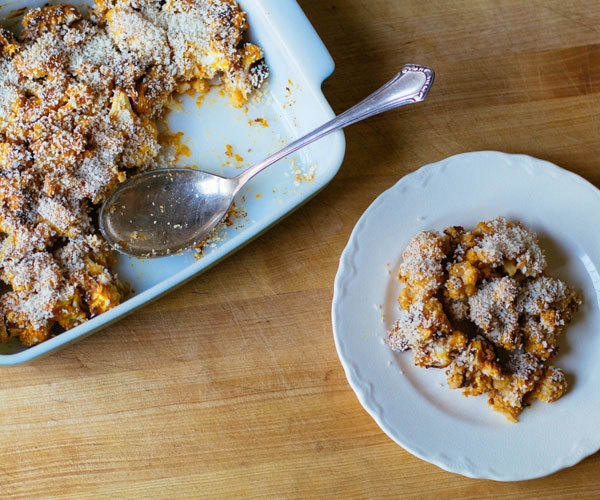 13. Cauliflower Pumpkin Au Gratin
Our combination of cauliflower and cheesy pumpkin sauce has all the comfort of a creamy casserole without the fat! Get the recipe.
Sauces and Gravy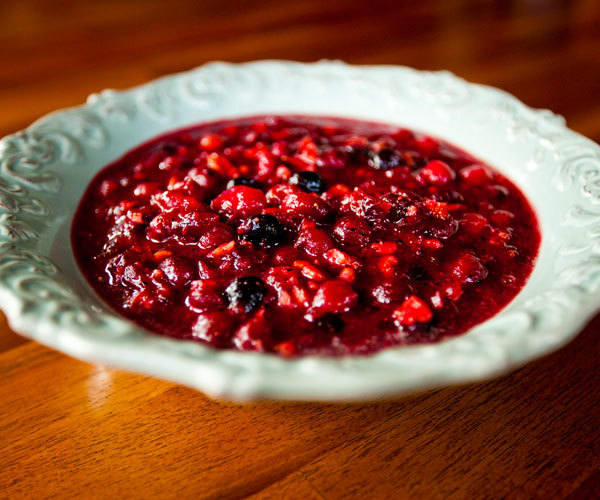 14. Cranberry Sauce
Most cranberry sauces are overloaded with sugar. Our version is refreshingly tart and sweetened with fruit juices and maple syrup. Get the recipe.
15. Simple Gravy
This flavorful vegan gravy is surprisingly rich and delicious! Get the recipe.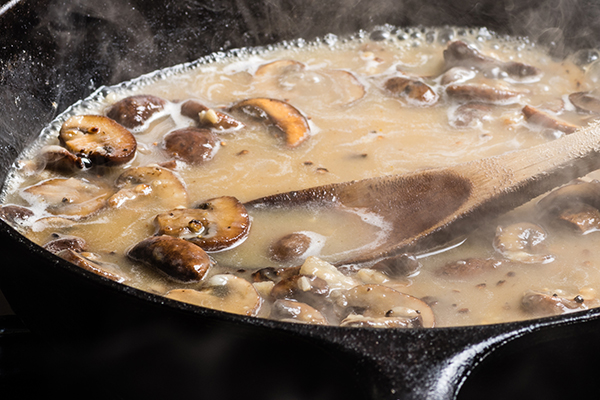 16. Mushroom and Garlic Gravy
There's no need to swerve past the pumpkin pie or skip the flavorful gravy — for a lighter gravy on your Thanksgiving turkey, try this easy recipe made with garlic and mushrooms. Get the recipe.
Dessert Recipes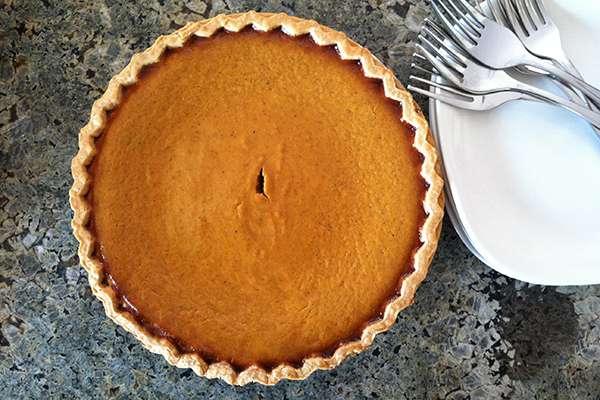 17. Pumpkin Pie With Whole-Wheat Crust
No Thanksgiving dinner would be complete without pumpkin pie.
There are endless recipe variations of this classic dessert, but most pumpkin pie recipes include one or more (or all!) of the following: butter, sugar, more sugar, condensed milk, heavy cream, and other not-so-healthy ingredients.
But this healthier pumpkin pie recipe includes pumpkin puree, evaporated nonfat milk, maple syrup (or raw honey) for sweetness, and a whole-wheat crust.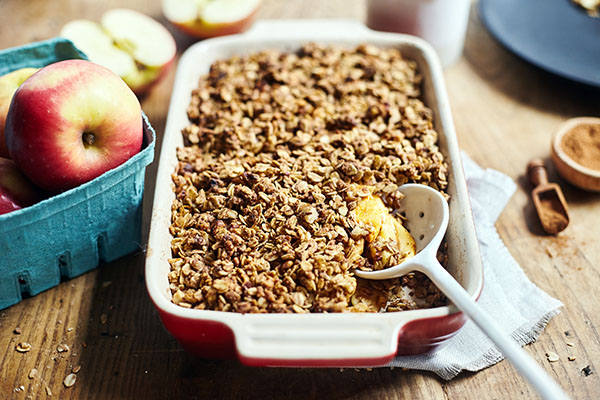 18. Apple Crisp
Instead of apple pie, how about serving this dessert, which features the rich flavor of baked apples, walnuts, oats, and a touch of maple syrup. Get the recipe.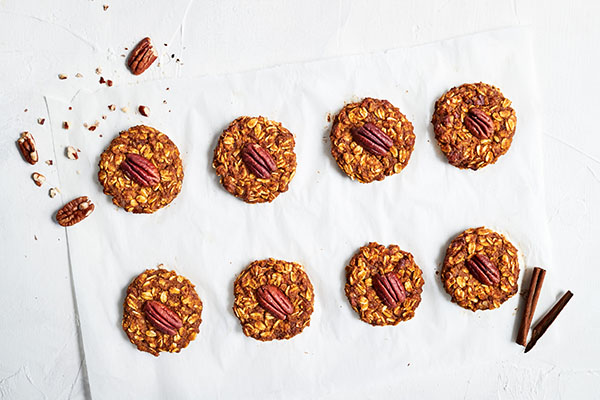 19. Pumpkin Cookies
These cookies are like handheld crust-free mini pumpkin pies. Created with the familiar flavors of the quintessential Thanksgiving pie, you get pumpkin, cinnamon, ginger, and cloves studded with chopped pecans for extra richness. Get the recipe.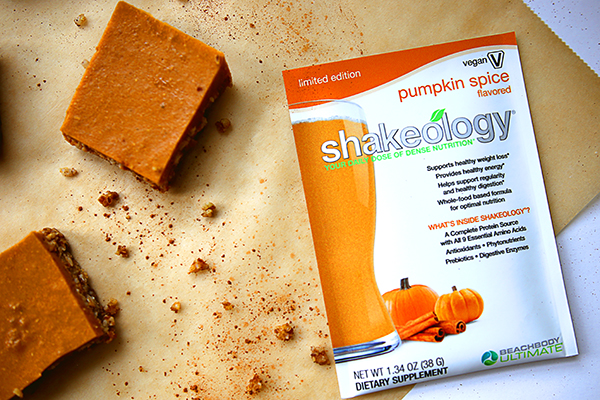 20. No-Bake Pumpkin Spice Shakeology Bars
If you're a pumpkin spice fan, these no-bake bars are for you: Made with Pumpkin Spice Plant-Based Vegan Shakeology, these no-bake bars are a fun treat when you're in the mood for something creamy and a little bit crunchy.
Get the recipe and get more healthy Thanksgiving dessert recipes here.