Spice Things Up With These 6 Healthy Winter Flavors
Winter may bring the cold and — depending on where you live — snow, but it also brings tasty, comforting flavors and foods.
And whether you love winter or you're counting down the days until spring, classic flavors like peppermint, ginger, cinnamon, chai, orange, and cranberry help make the chilly season more enjoyable.
Here are the best ways to savor your favorite winter flavors!
1. Peppermint
Peppermint is tasty on its own, but pairing this signature winter flavor with mocha makes it even better.
Nix those high-calorie, high-sugar peppermint mochas from the coffee shop in favor of a healthier take on this classic combo: our limited-edition Peppermint Mocha Plant-Based Vegan Shakeology.
This nutritional secret weapon offers the seasonal flavor you crave, along with high-quality protein, antioxidants, vitamins, minerals, and a whopping 6 grams of fiber per serving.
Use Peppermint Mocha Shakeology for your post-workout shake, or whip up a healthier holiday dessert like Peppermint Mocha Shakeology Pudding or Peppermint Mocha Shakeology Protein Bites.
You can also add a drop of peppermint extract and a splash of milk to your morning coffee for tons of flavor, minus the added sugar, says culinary nutrition specialist Quyen Vu.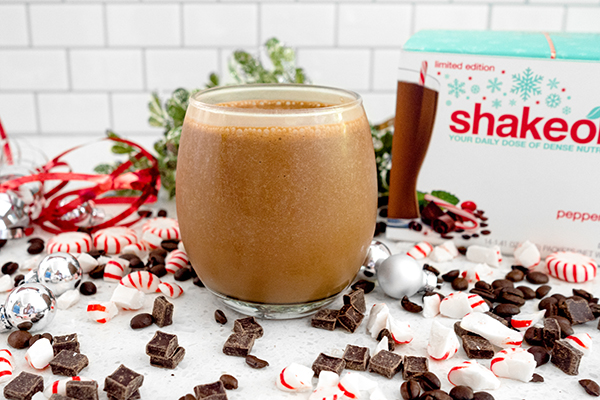 Try these other recipes with peppermint:
Peppermint Mocha Mini Cheesecakes
2. Ginger
Ginger features heat and a pungent flavor, making it a great way to spice up fall and winter produce like sweet potatoes, pumpkin, and winter squash, says Brittany Poulson, a registered dietitian and author of "The Healthy Family Cookbook."
She suggests adding ginger, along with a dash of cinnamon and nutmeg, to sweet potato casserole, a smoothie, or butternut squash soup.
"You could even spice up your beverages with a bit of grated ginger," she says. Mix it into tea, apple cider, or 'golden' turmeric milk.
Ginger also calls to mind classic winter treats like gingerbread.
Whip up some Gingerbread Protein Pancakes for a filling, lower-sugar breakfast. It'll be one of your new favorite gingerbread recipes!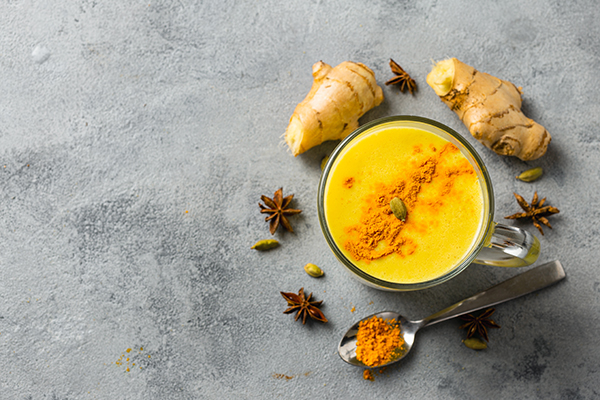 Try these other recipes with ginger:
Pear Ginger Vanilla Shakeology
No-Blender Green Ginger Latte Shakeology
3. Cinnamon
Thanks to its sweet-yet-spicy profile, cinnamon is a versatile spice. It pairs effortlessly with vanilla and chocolate, as well as other winter flavors like ginger, chai, and cranberry.
Use it to boost the flavor of coffee and oatmeal without adding any calories or sugar, Vu says.
For a healthier dessert, try this Vanilla Cinnamon Chia Pudding, which provides 304 calories, 21 grams of protein, and 10 grams of fiber per cup.
Top it with seasonal fresh fruit, like pears or apples.
Try these other recipes with cinnamon: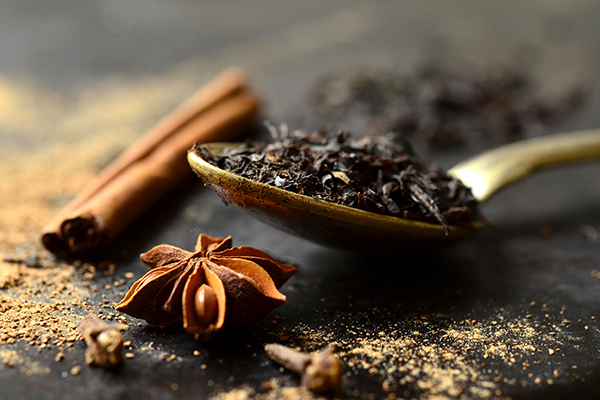 4. Chai
On its own, chai — a classic tea recipe that's made by brewing black tea with herbs and spices like cinnamon, ginger, star anise, and cloves — is a comforting winter drink.
But it also blends well with milk to create a chai latte, as well as flavors like vanilla, chocolate, and turmeric.
Beyond hot beverages, chai can add flavor to healthy, crunchy snacks. Case in point: This recipe for Maple Chai-Roasted Chickpeas.
Eat this fiber- and protein-rich snack on its own, or use it as a topping for your favorite salads and stews.
Try these other recipes with chai:
Golden Chai Coconut Milk Latte
5. Citrus
Grapefruit, orange, lemon, and lime are versatile fruits that happen to be in season all winter long.
You can use not only "the pulp and juice on the inside, but the peel and zest on the outside in cooking and baking," Poulson says.
Citrus fruits pair especially well with fish, shellfish, green salads, and fruit salads, she notes.
Pro tip: "If you like orange juice, you can blend a whole peeled orange with water to make orange juice without added sugars," Vu says.
And you'll get the same fiber content as you would if you'd eaten the orange, she adds.
For a more complex drink with extra protein, blend up this Mango Orange Turmeric Shakeology.
Try these other recipes with citrus:
Ambitious Strawberry Orange Shakeology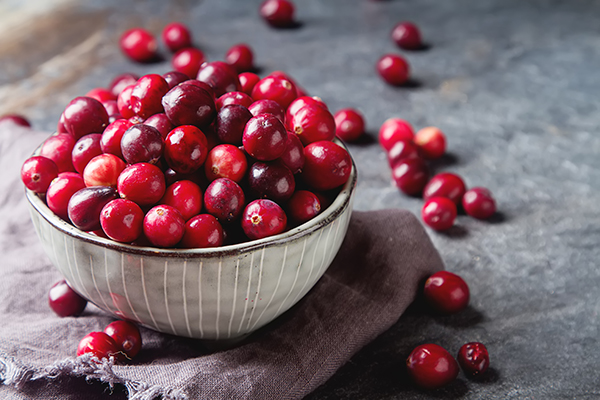 6. Cranberry
Think cranberry is just for Thanksgiving dinner? Think again.
"This small but colorful fruit can be the star in dishes such as relish, cranberry chutney served over grilled pork or chicken, or whole wheat waffles topped with fresh cranberry syrup," Poulson says.
You can also use dried cranberries to jazz up an otherwise blah turkey sandwich. "Just make sure there are no added sugars in the dried cranberries," Vu says.
Prefer a baked treat? Try these Cranberry Bliss Bars, which offer 5 grams of protein and only 169 calories and 9 grams of sugar per bar.
Try these other recipes with cranberries: