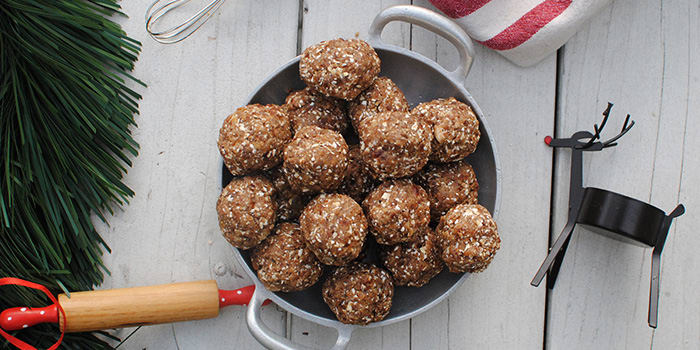 It's easy to overindulge during the holidays with tempting treats like eggnog, peppermint chocolates, and gingerbread. Luckily, we have created healthy recipes for all of your holiday favorites. These no-bake gingerbread balls are a surprisingly delicious way to enjoy the spiced flavor of gingerbread cookies without the guilt! With only 87 calories per serving, these treats will satisfy your sweet tooth and keep you off Santa's naughty list.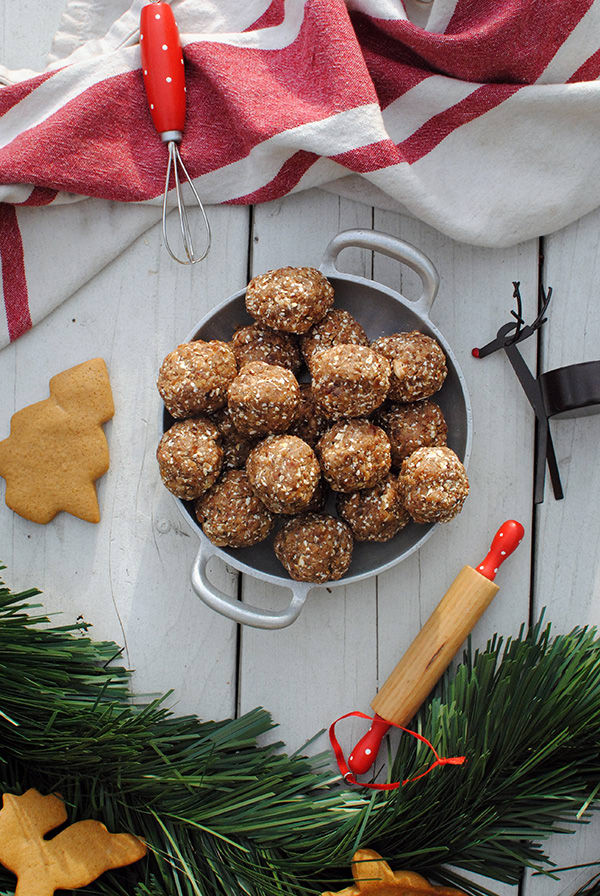 Gingerbread Balls
Prep Time 15 minutes
Total Time 15 minutes
Servings 12 servings, 1 ball each
Ingredients
¼ cup almond flour
¾ cup dry old-fashioned rolled oats , gluten-free
1 scoop Vanilla Shakeology
1 tsp . ground cinnamon
½ tsp . ground ginger
¼ tsp . ground cloves
1¼ cups pitted dates , packed
Instructions
Place almond flour, oats, Shakeology, cinnamon, ginger, and cloves in a food processor; pulse until mixture is the consistency of flour.

Add half of dates; pulse until well blended.

Add remaining dates; pulse until mixture forms a uniform dough.

Shape dough into 12 walnut-sized balls; place in airtight container.

Refrigerate for at least 1 hour before serving.
Nutritional Information (per serving):
Calories: 87
Total Fat: 2 g
Saturated Fat: 0 g
Cholesterol: 0 mg
Sodium: 12 mg
Carbohydrates: 17 g
Fiber: 2 g
Sugars: 10 g
Protein: 3 g
P90X/P90X2 Portions
1 Single Serving Snack
P90X3 Portions
1 Carb
Body Beast Portions
1 Starch
Containers
1 Yellow
If you have questions about the portions, please click here to post a question in our forums so our experts can help. Please include a link to the recipe.
Photos by Rebecca Swanner