30 Sublime Shakeology Holiday Desserts
This year, treat the ones you love to gourmet superfood desserts that are perfect for a holiday get-together.
Dessert is an essential part of any party — whether you're attending one or hosting your own.
We've got you covered with these mouthwatering Shakeology dessert recipes!
A tin of tempting Salted Chocolate Pecan Bars makes the perfect host gift; if you're hosting a party, then serve your guests a plate of heavenly Mini Strawberry Cheesecakes or Blueberry Pie Bars.
Got a favorite Shakeology flavor? No problem!
We used different Shakeology flavors in these recipes — including our new seasonal flavor, Chocolate Caramel Brownie — for this roundup of exquisite desserts.
Get a bag (or two!) of Shakeology here and enjoy the recipes below!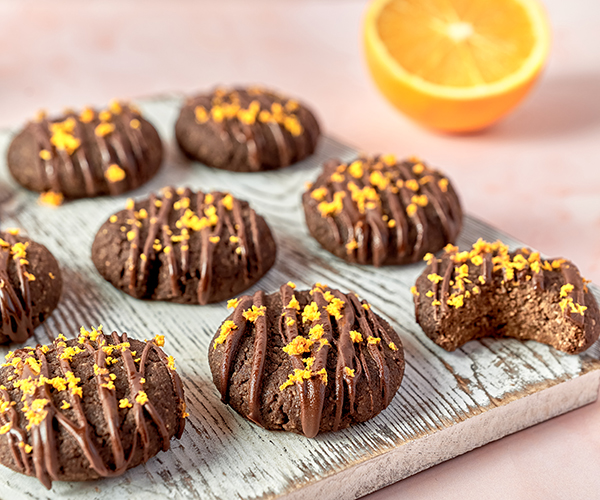 Chocolate and orange may sound like an odd combination, but once you bite into these Chocolate Orange Ricotta Cookies, you'll understand what all the fuss is about.
Chocolate Shakeology is the key — it blends perfectly with ricotta cheese to create a creamy, chocolatey foundation for these cookies.
A tablespoon of orange zest adds a bright, light flavor to each mouthful.
These Shakology cookies are perfect for a party or as a yummy treat after any meal!
Pro tip: Questions about baking with Shakeology? Check out this FAQ.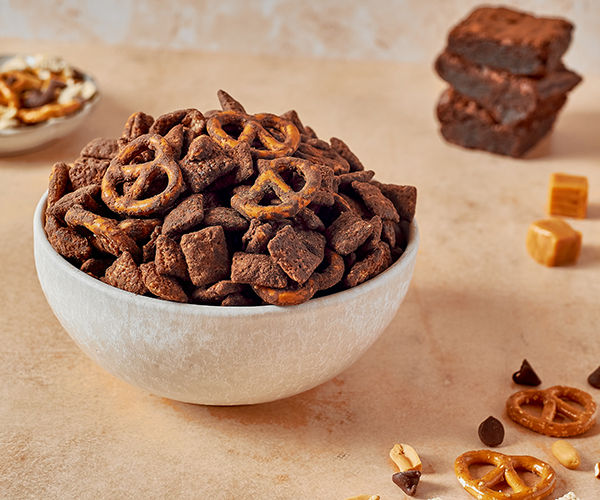 Some people are salty snackers, while others prefer sweet. But if you're a fan of salty AND sweet at the same time, we've got the perfect recipe for you:
Chocolate Caramel Brownie Buddies!
This recipe features our latest seasonal Shakeology flavor — Chocolate Caramel Brownie.
Pro tip: Chocolate Caramel Brownie Shakeology is a limited-edition flavor so make sure you get a box here!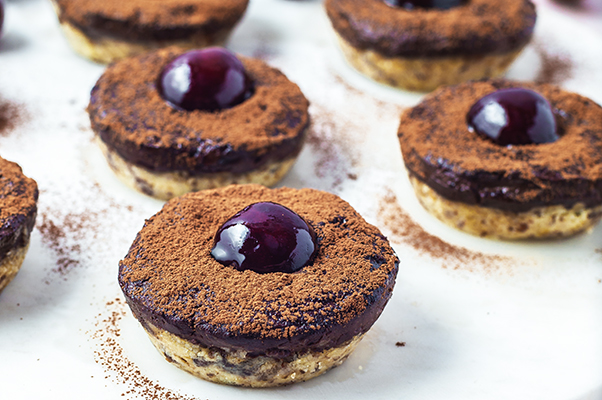 Almond flour and dates form the nutty and slightly sweet crust for these mini cheesecakes, while Chocolate Shakeology, ricotta, cherries, almond milk, vanilla extract, and cinnamon blend to create the flavorful, creamy cheesecake filling.
The best part?
You can be noshing one of these delicious cheesecakes in less than an hour.
Oh, and there's no cooking involved. (#win-win)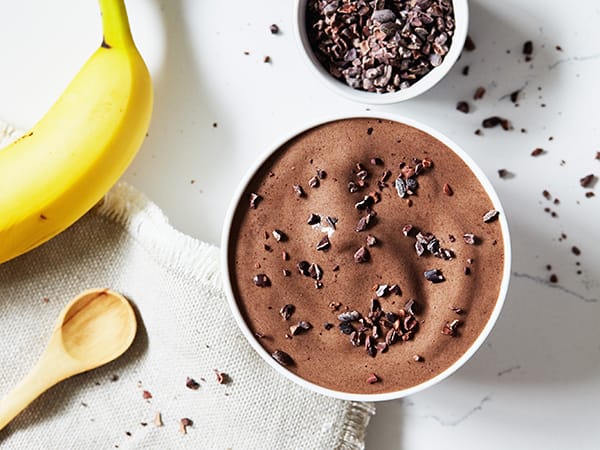 This Cafe Latte Shakeology Chocolate Chip Ice Cream takes your standard banana nice cream to the next level.
All you need is four ingredients — and no more than 10 minutes of your time.
As with other nice creams, this chocolate chip ice cream is similar to soft serve in texture.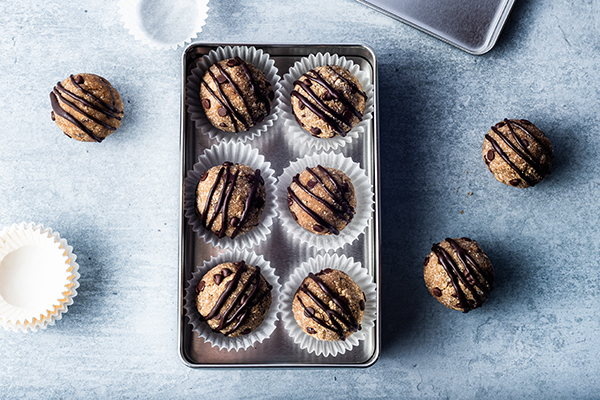 If you don't have time to make banana bread from scratch and want a quick, delicious way to satisfy your banana craving, try these Banana Bread Protein Bites made with Vanilla Shakeology!
With only 8 ingredients and 10 minutes, you'll be nibbling on a yummy (and convenient) bite of banana bread goodness — without the baking and waiting.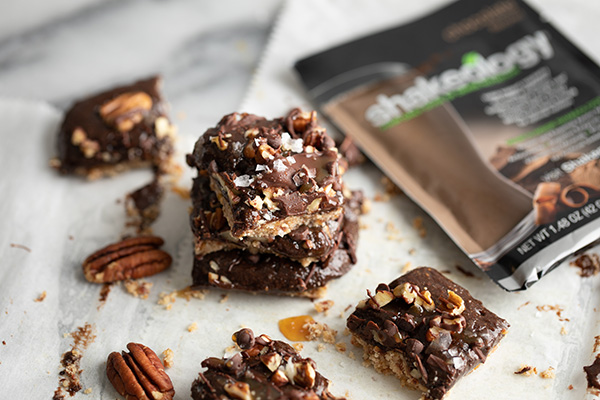 This layered chocolate bar recipe hits all the right notes with a cookie-like crust, gooey chocolate interior, and crunchy nuts on top.
These homemade bars are perfect for a festive party dessert — they're salty-sweet, chocolatey, and crunchy.
It looks like a fancy store-bought chocolate treat, but it's actually pretty simple to make!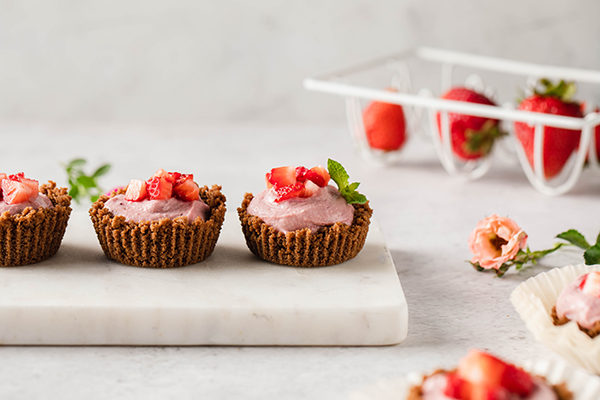 Strawberry Shakeology blends with ricotta cheese and almond milk for a creamy, berry-flavored filling that's nestled in wee crunchy gingersnap crusts.
Add fresh strawberry on top and you've got a mouthful of yum in less than 30 minutes.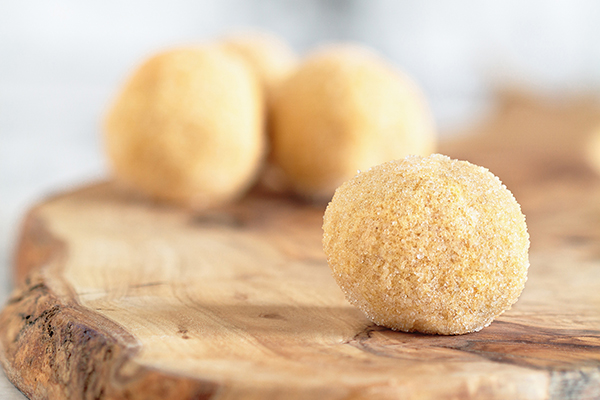 There's just something about eggnog that just screams "COZY!"
Even if you're not a fan of the drink itself, the aroma alone of the warming spices in it — cinnamon, cloves, ginger, nutmeg — is enough to make you want to wrap yourself in a warm blanket on the couch.
These Eggnog Protein Balls with Vanilla Shakeology come together in minutes.
All you need is oat flour, Shakeology, spices, almond milk, and pure maple syrup for a touch of sweetness.
9. Tiramisu No-Bake Cookies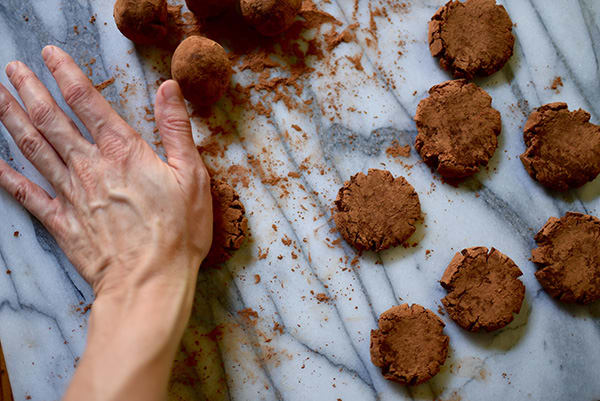 Did someone say "no-bake cookies"? Yes, please!
These Tiramisu No-Bake Cookies are a win-win-win: Cocoa powder, almond butter, and Café Latte Shakeology combine for delightful tiramisu-flavored cookies that don't require any baking and are fun to make!
10. Almond Espresso Balls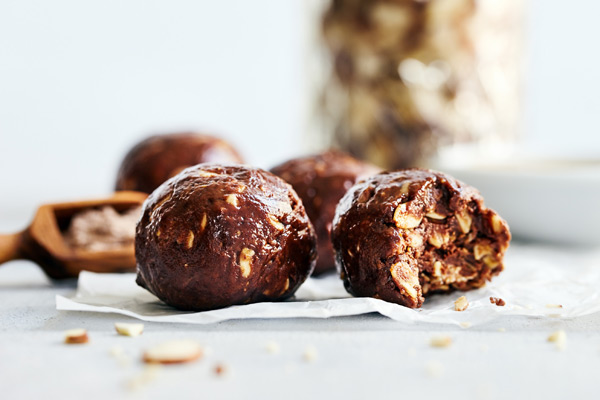 Coffee lovers, meet your new favorite dessert.
Instead of a caffeinated cup of joe after dinner, reach for one of these Almond Espresso Energy Balls.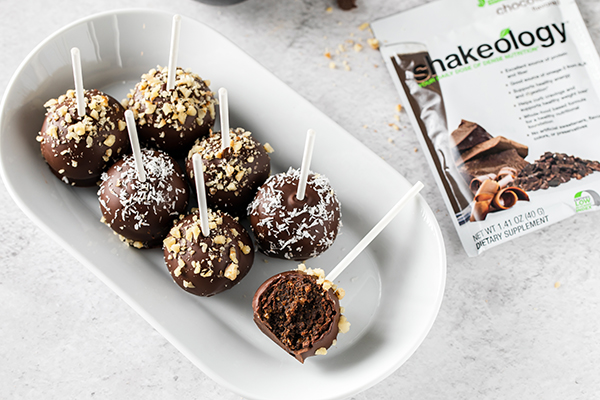 This chocolate cake pop recipe couldn't be easier or more delicious, so grab your popsicle sticks and start not baking.
(Oh, and did we mention this is a no-bake cake pops recipe?)
These cake pops may look fancy, but they're super easy to make and you can turn this into a fun family activity.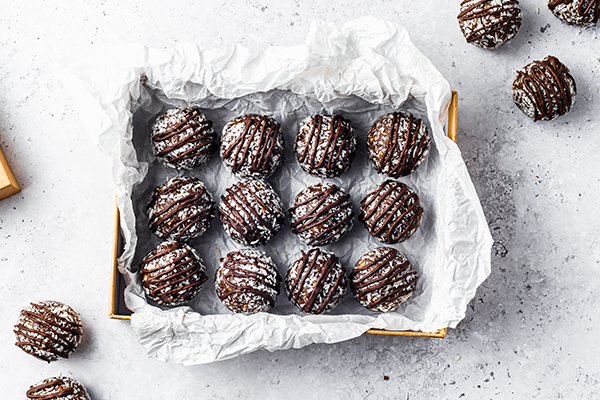 These no-bake cookies with Chocolate Shakeology, almond extract, and shredded coconut bring all of the joy and none of the guilt.
Roll them in cocoa powder, shredded coconut, or ground almond for gift-worthy treats for friends, family — and yourself!
13. Chocolate Peanut Butter Oat Bars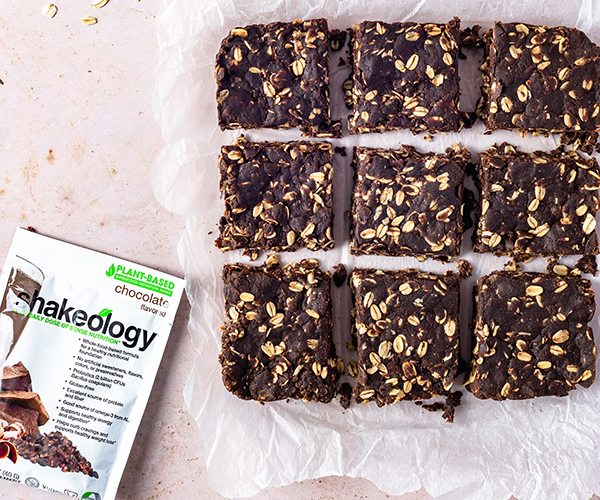 The classic flavors of chocolate and peanut butter are a magical combination in these Chocolate Peanut Butter Oat Bars.
Banana keeps them moist and adds even more flavor "oomph."
The best part? These are portable treats you can take anywhere you need to go.
14. Mint Chip Energy Bites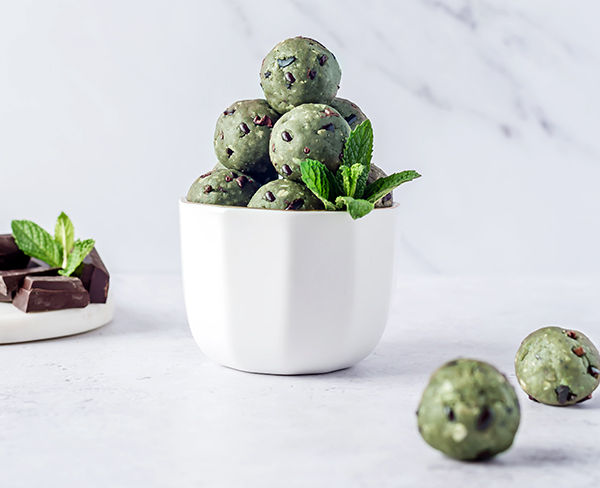 These minty green Mint Chip Energy Bites are magically delicious and so easy to make!
Vanilla Shakeology and cashew butter create the creamy, smooth flavor foundation, while peppermint extract and cacao nibs add minty, chocolately yumminess.
If you're making these for the holidays and feeling festive, you can add all-natural green food coloring for added fun.
15. No-Bake Peanut Butter Chocolate Pie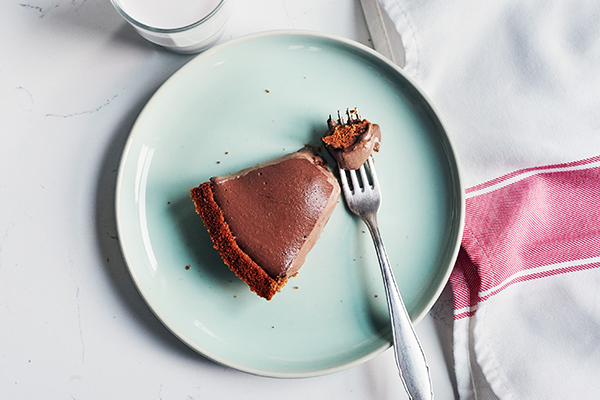 This decadent-tasting peanut butter chocolate pie is sweetened with bananas (a perfect way to use up those spotted bananas on your counter) and a touch of honey.
Each slice contains 13 grams of protein thanks to Shakeology and silken tofu, which gives it a velvety texture (don't worry, you can't taste it!). You're welcome.
16. No-Bake Peanut Butter Pretzel Bites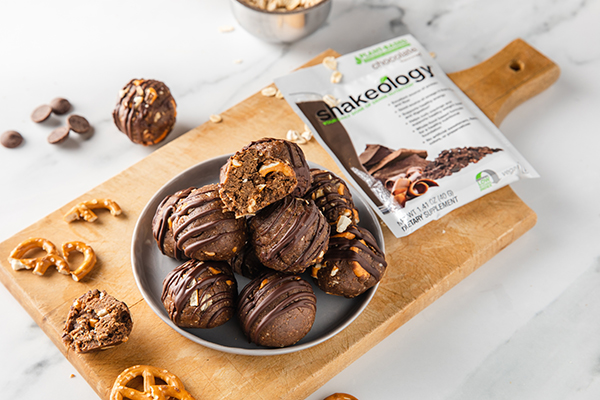 There's something just so perfect about the combination of chocolate + peanut butter + pretzels — sweet mixed with that lightly salty crunch is hard to beat.
Chocolate Shakeology (whey or plant-based vegan) mixed with peanut butter and oats envelop semi-sweet chocolate chips and crunchy pretzel chunks for a snack that will be hard to resist.
17. Double Chocolate No-Bake Vegan Brownies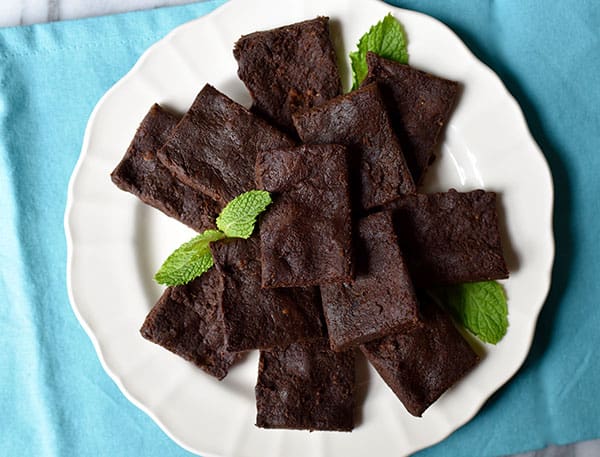 You really can't go wrong with double chocolate brownies. But if they're also vegan and no-bake?! That's a triple win.
All you need is four ingredients — a banana, cocoa powder, peanut butter, and two scoops of Chocolate Shakeology. That's it.
18. Chocolate Peanut Butter Ice Cream Sandwiches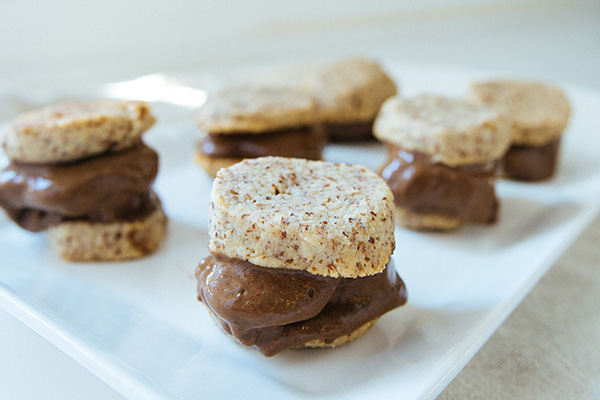 With a gooey peanut butter "nice cream" filling, these healthier Chocolate Peanut Butter Ice Cream Sandwiches are the perfect healthy treat to quell even the toughest snack attack.
19. Dark Chocolate Peanut Butter Dip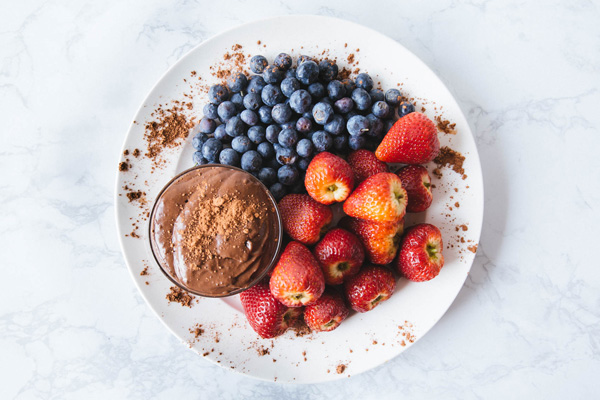 As a midday snack or as an after-dinner indulgence, this Dark Chocolate Peanut Butter Dip is sinfully tasty, especially when paired with berries.
20. Cinnamon Roll Shakeology Bites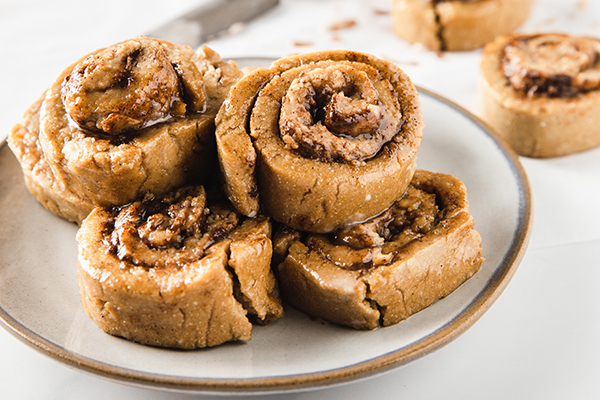 These mini cinnamon rolls contain Vanilla Shakeology, almond butter, almond milk, cinnamon, cocoa powder, and maple syrup for a hint of sweetness.
White beans are the secret ingredient in this recipe — they help create the yummy "dough" and provide protein as well.
21. Apple Blondies With Walnuts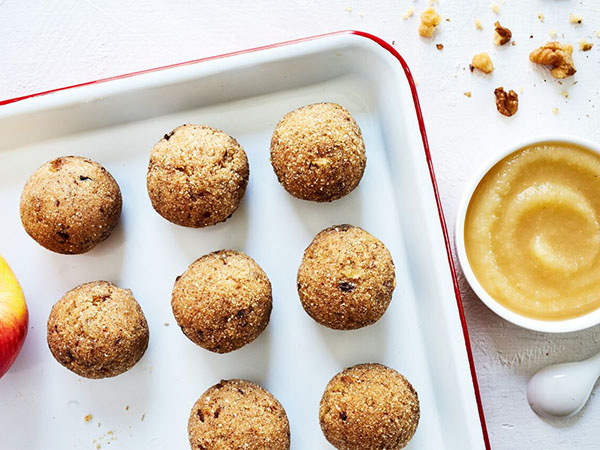 Pressed into a rimmed baking sheet or rolled into balls, these Apple Blondies with Walnuts taste like the original and only take 15 minutes to make.
22. No-Bake Blueberry Pie Bars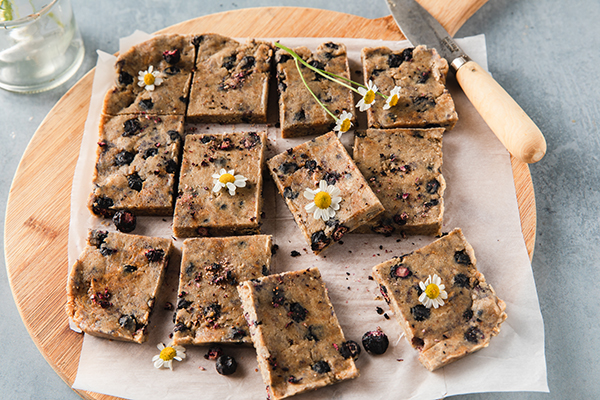 The "crust" flavor of these bars/pies features Vanilla Shakeology blended with almond and oat flour, almond butter, almond milk, vanilla extract, while a touch of maple syrup and freeze-dried blueberries create the blueberry pie "filling."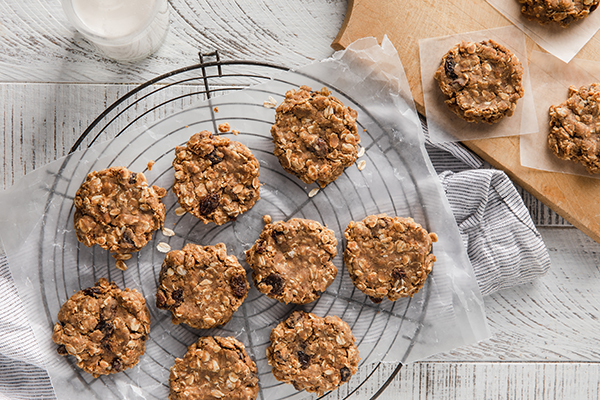 We took the traditional oatmeal raisin cookie recipe and turned it on its head.
Our version is a no-bake "cookie" made with Vanilla Shakeology that you can be nibbling on in less than half an hour!
Our no-bake version of traditional thumbprint cookies calls for Vanilla Shakeology, almond butter, almond extract, honey, rolled oats — swaps out jam for whole dried apricots.
Yum!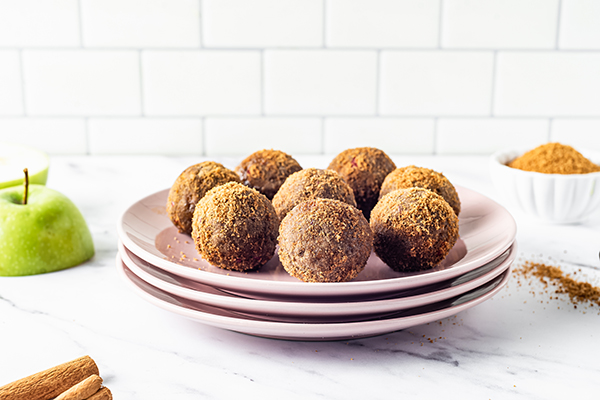 Raise your hand: Team Donuts or Team Donut Holes?
It's a tough choice, we know, but here's another team to cheer for: Team Donut Balls!
These Apple Cider Donut Balls are everything you want in a dessert: the perfect size to pop in your mouth, delicious flavors, and Shakeology.
What more could you want?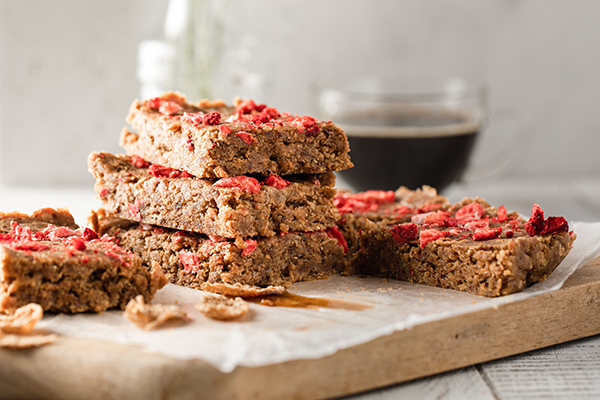 Even if you're not a coffee drinker, you'll love the chocolatey coffee flavor in these yummy homemade bars.
Café Latte Shakeology (whey or plant-based vegan) blends with almond butter for a magical chocolate + almond butter combo, while cereal flakes provide a lovely crunchy texture.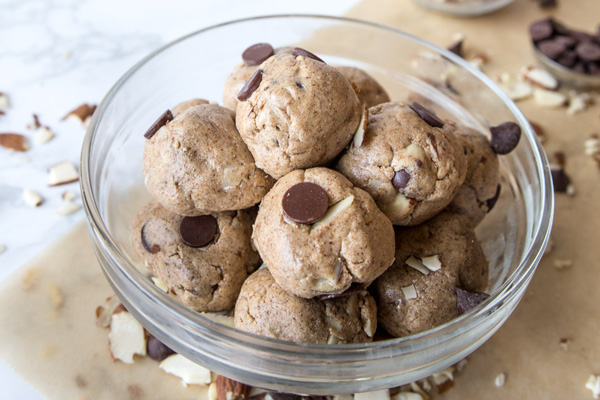 Cookie dough eaters, rejoice — we've got just the snack for you.
These Cookie Dough Energy Balls are made with all-natural ingredients like semi-sweet chocolate chips, all-natural almond butter, and chopped raw almonds to satisfy your doughy sweet tooth.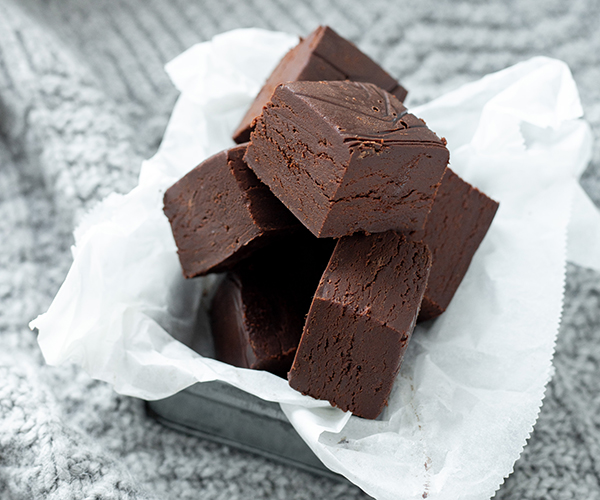 These Shakeology dessert bars are the answer to your chocolatey fudgy dreams.
We created this recipe especially for our latest seasonal flavor, Chocolate Caramel Brownie Shakeology.
Chocolate Caramel Brownie Shakeology, cashew butter, and banana create a wonderfully creamy flavor foundation, while cocoa powder boosts the chocolatey goodness.
Dates add a touch of sweetness; vanilla extract and a pinch of salt provide the finishing touches.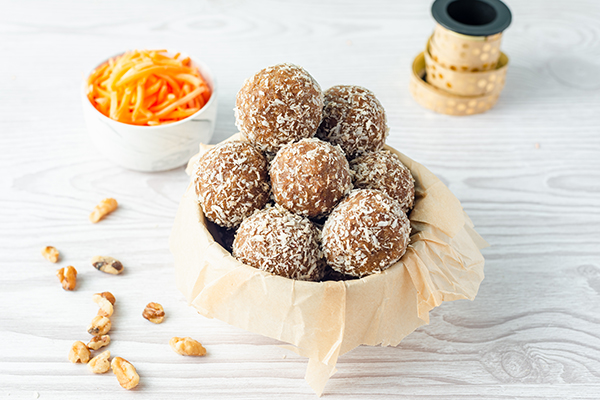 Carrots aren't the only healthy ingredient in this delicious no-bake recipe. Vanilla Whey Shakeology, almond butter, and rolled oats give our Carrot Cake Energy Balls an air of authenticity.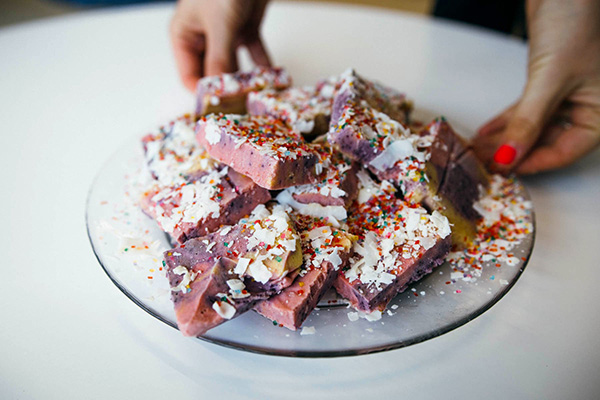 With a name like Unicorn Bark, you know it's gotta be heavenly. This playful snack gets its vibrant color from Vanilla Shakeology, yogurt, and fruit.