Ricotta Pound Cake Birthday Bites
If you've got a special occasion coming up and not a lot of time on your hands, we've got your back with these Ricotta Poundcake Birthday Bites!
These festive little balls of deliciousness only take 10 minutes to prep and an hour in the fridge to chill.
Vanilla Shakeology and ricotta cheese provide that rich, creamy pound cake flavor, with lemon zest for a zingy kick.
For celebratory flair, we rolled these bites in shredded coconut dyed in various colors; you can use as many (or as few!) colors as you desire — it's your party!
Pro tip: To make your bites look extra fancy, divide the coconut by the number of food colorings you have and only do one color per bag.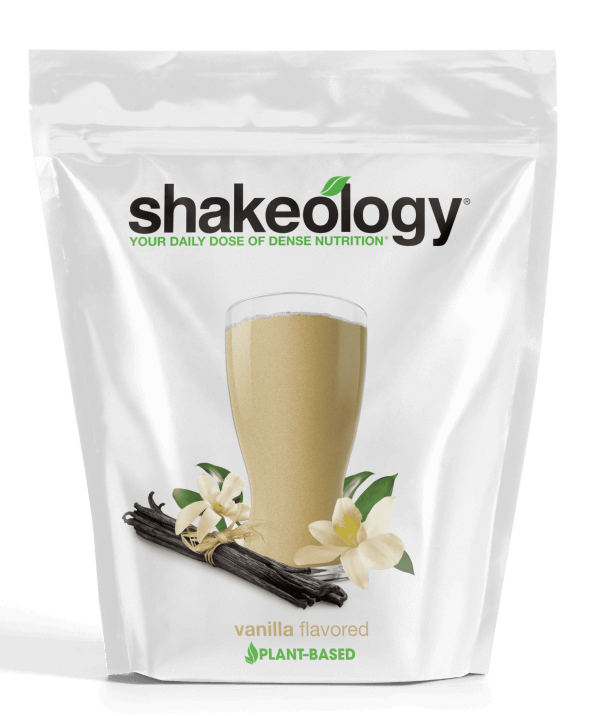 Vanilla Shakeology
Experience the sweet, creamy flavor of robust vanilla as your daily superfood dessert.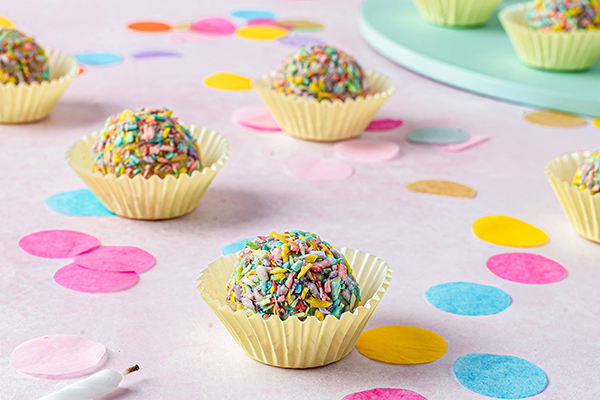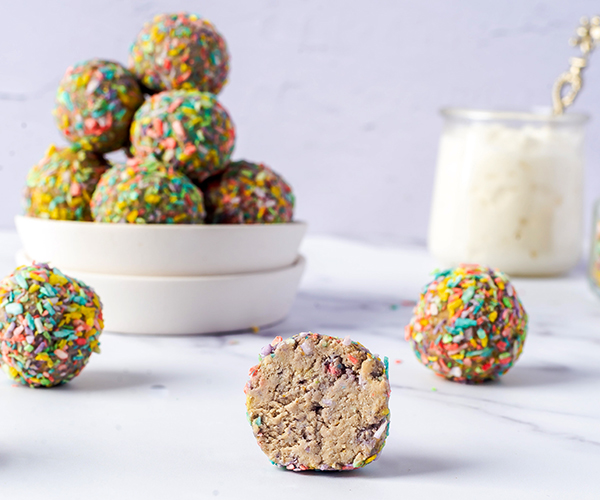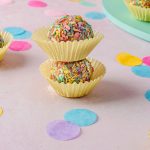 Ricotta Poundcake Birthday Bites
These birthday bites taste just like poundcake! Perfect for a party or any special occasion.
Prep Time 10 mins
Cook Time 0 mins
Total Time 1 hr 10 mins
Servings 12 servings, 1 bite each
Calories 46 kcal
Ingredients
¾ cup / 180 g part-skim ricotta cheese
Cheesecloth
¼ cup / 20 g unsweetened shredded coconut
2-3 all-natural food coloring
1 scoop Vanilla Shakeology
1 tsp. pure vanilla extract
1 tsp. coconut sugar
¼ tsp. finely grated lemon peel (lemon zest)
Instructions
Place ricotta cheese in cheesecloth; squeeze to release excess moisture. Set aside.

Place coconut in a small resealable bag (or small bowl); add food coloring. Seal bag and shake until coconut is uniformly colored; pour onto a small plate. Set aside.

Add Shakeology, ricotta cheese, extract, sugar, and lemon peel to a separate small mixing bowl; mix until well combined.

Using clean hands, roll Shakeology mixture into 12 equal balls. Roll each ball in the coconut mixture; place on a plate. Refrigerate for 1 hour. Refrigerate leftovers in an airtight container for up to 3 days or freeze for up to 1 month.
Recipe Notes
Vegetarian (VG)
The Nutrition Facts box below provides estimated nutritional information for this recipe.*
*Total Sugars 1 g, Added Sugars 1 g
Nutrition Facts
Ricotta Poundcake Birthday Bites
Amount Per Serving (1 bite)
Calories 46 Calories from Fat 27
% Daily Value*
Fat 3g5%
Saturated Fat 2g13%
Cholesterol 6mg2%
Sodium 28mg1%
Carbohydrates 3g1%
Fiber 1g4%
Sugar 1g1%
Protein 3g6%
* Percent Daily Values are based on a 2000 calorie diet.
Container Equivalents
½ Orange
2B Mindset Plate It!
Enjoy 3 servings (3 bites) as an FFC.