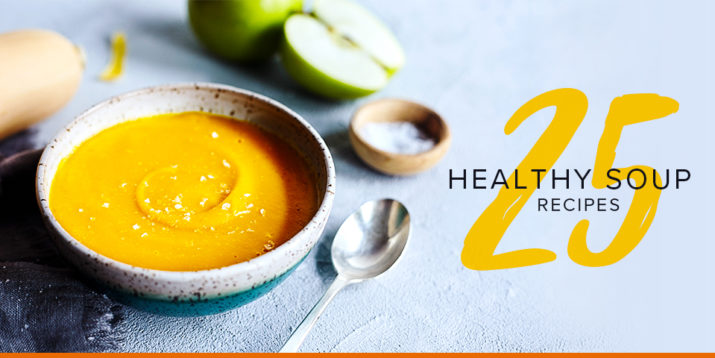 There's nothing more soothing than a bowl of piping hot soup when it's cold outside.
One of the many great things about soup recipes is how easy and versatile they are: You can sub in your favorite ingredients, leave out the stuff you don't like, add more of this, less of that.
The end result is a comforting, delicious bowl of yum!
But one of the bad things about soups is that store-bought or restaurant versions usually contain a lot of salt, fat, added sugar, or other ingredients that aren't so great for you.
Luckily, soup is easy peasy to make at home, where you control what goes in it — and what doesn't.
Check out these 25 soup recipes that are healthy, flavorful, and satisfying!
25 Soup, Stew, and Chili Recipes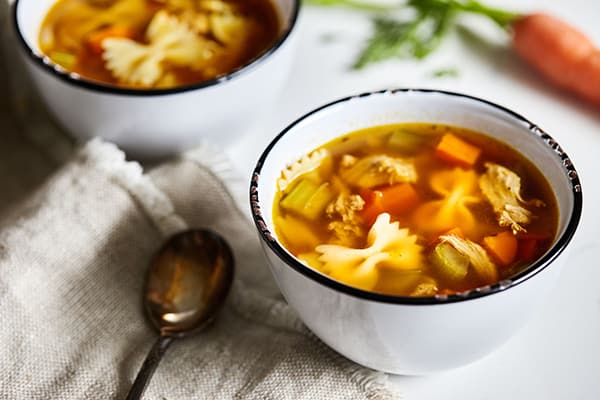 Whether you're coming down with a cold or just craving a comforting bowl of soup to warm you up, you can count on chicken soup to hit the spot.
This chicken noodle soup recipe is an easy (and healthier!) homemade alternative to store-bought soup.
It takes less than 15 minutes to prep and is ready in under an hour.
Miso paste, soy sauce, ginger, and chicken broth meld together in this incredibly flavorful ramen recipe.
Pour it over whole-grain ramen noodles topped with fresh green veggies, shiitake mushrooms, a tasty carrot and garlic combo, and chopped turkey breast. A hardboiled egg is the finishing touch.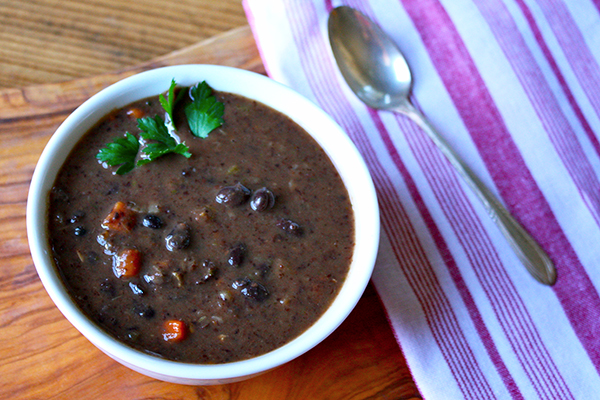 This black bean soup has tons of flavor, a spicy kick, and it makes great leftovers! Get the recipe.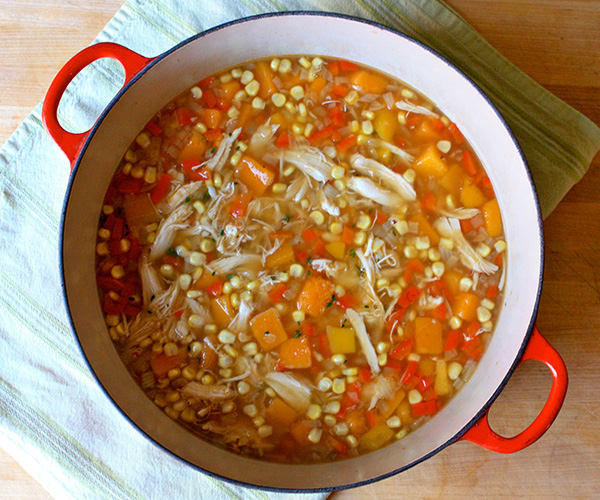 Butternut squash and corn give naturally sweet flavor to this savory chicken soup. Using rotisserie chicken makes it an easy meal to prepare on a busy weeknight.
Pro tip: Use a muffin tin to freeze leftover soup in individual portions. Spray muffin tin with nonstick spray, then ladle soup in and freeze.
When frozen, remove portions to a plastic bag or storage container. One serving equals about two frozen pieces.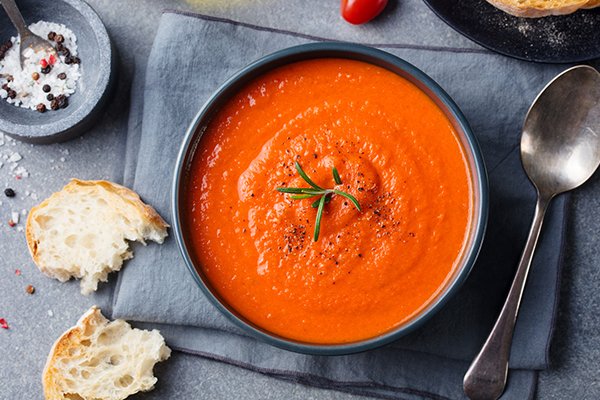 This classic soup is so easy to make — you probably have all the ingredients in your kitchen right now! Get the recipe.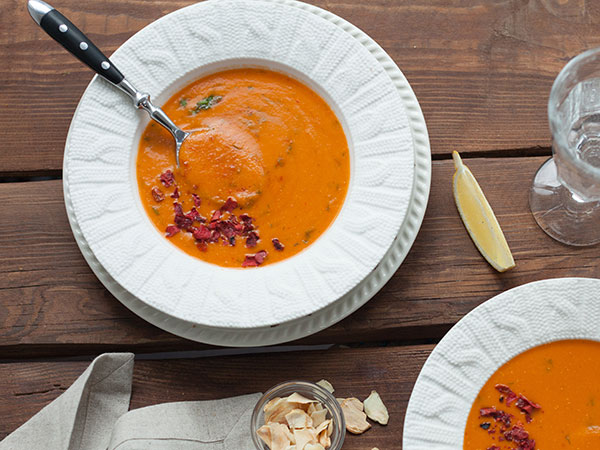 A new take on the classic recipe, this spicy butternut squash soup uses reduced-fat yogurt to provide a rich, creamy texture.
This soup has just enough kick to wake up your taste buds without setting them on fire. And the recipe makes enough for a family dinner or a week of meal prep!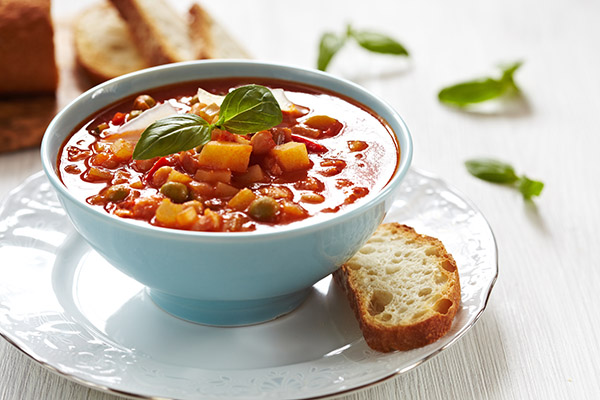 Seasoned with fragrant aromatics and chock-full of fresh veggies, this soup is hearty enough to serve as a main, but also makes a delicious starter or side.
Pro tip: This veggie-packed recipe makes enough for several meals and freezes well.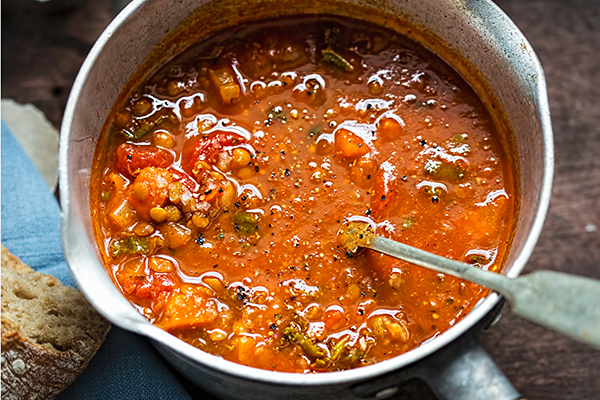 This lentil soup recipe is a delicious source of vegetarian protein and is sure to keep you warm on cold days and nights.
With freshly chopped garlic, tender carrots, savory onions, and organic vegetable broth this wholesome recipe is an excellent addition to your healthy meal rotation.
Pro tip: Learn more about lentils here.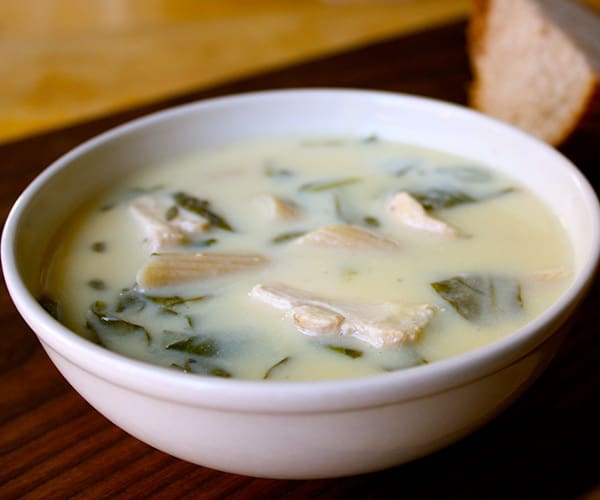 For a new twist on an old standby, try this quick chicken soup inspired by the classic Greek soup Avgolemono (meaning "egg-lemon").
We love the simple, creamy soup base made by whisking eggs, lemon, and broth together.
Our version has 231 calories and 32 grams of protein per serving.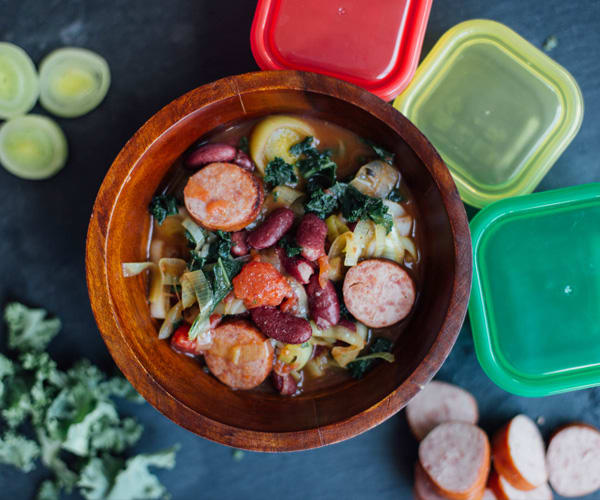 There are so many reasons to love this Portuguese-inspired kale and sausage soup, but one of them is that this recipe tastes even better on the second day!
For that reason, we love this soup for meal prep — it makes enough for a whole week of lunches or dinners and freezes well.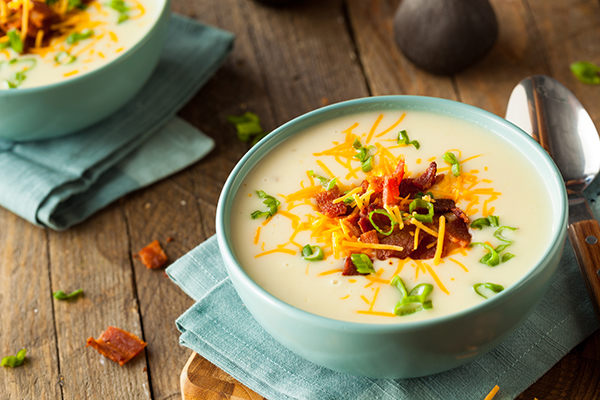 You won't miss the extra calories in this lighter, flavorful version of traditional German potato soup, especially when there are crunchy turkey bacon bits sprinkled on top!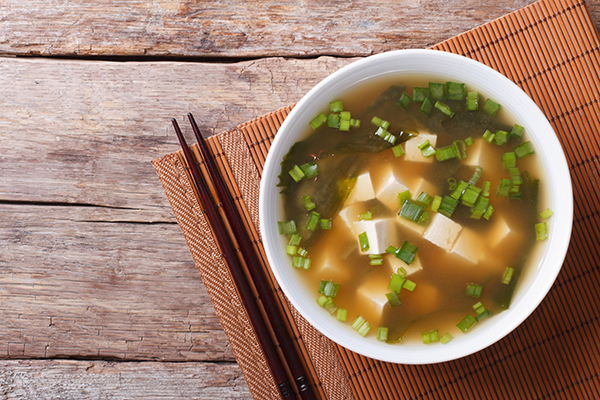 Miso soup is simple and versatile, providing a blank canvas for your favorite Asian-inspired ingredients.
And since it's a broth-based soup, sipping on it before a meal — or using it as the basis for one — can help you fill up for fewer calories.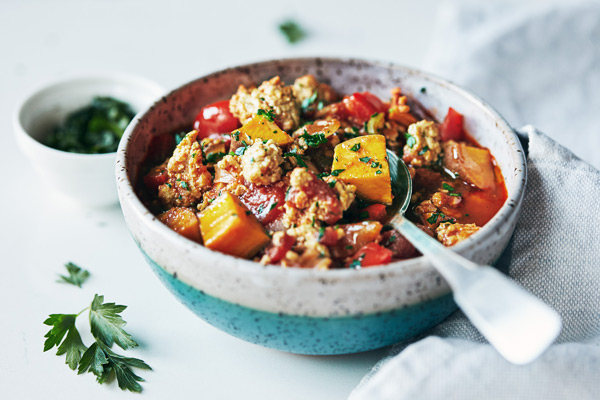 Turkey chili is a winter staple — it's hearty, nutritious, and most importantly, warm!
It's a great meal to make ahead and freeze for a quick, high-protein lunch or dinner when you're too busy to cook.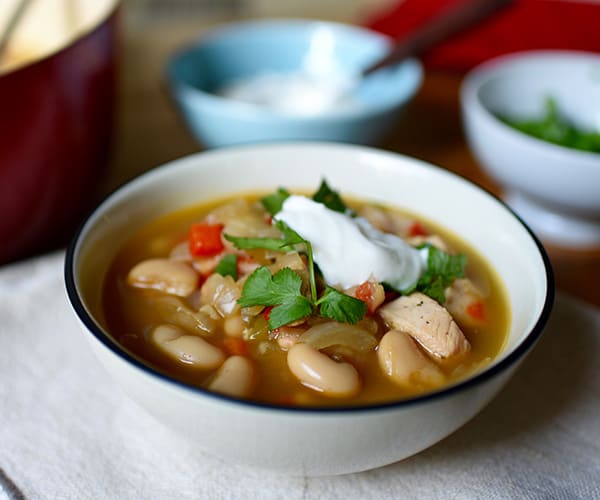 When it's sweater weather outside, it's the perfect time to tuck into a bowl of this Chicken and White Bean Chili.
This craveable chili recipe is lighter than traditional chili, with creamy white beans, tender chunks of chicken in a flavorful broth, and juicy red bell peppers and aromatic cilantro.
For a little kick, it's lightly spiced with cumin and chili powder and mild, roasted green chilies.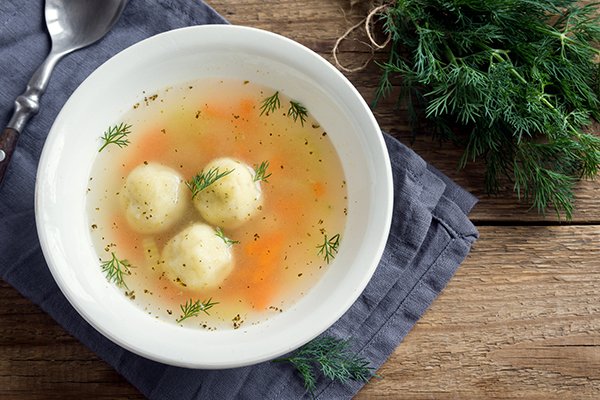 Matzo ball soup is a hearty, uncomplicated soup that's rich in flavor and tradition and once you start cooking, takes almost no time to put together.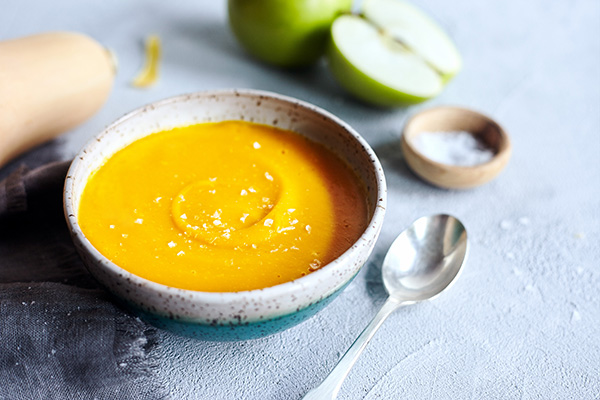 This apple butternut squash soup might just be one of the most creamy and luscious soups to come out of your kitchen.
Best of all, this recipe doesn't rely on heaps of fat for flavor. Rather, a mouth-watering combination of roasted squash, apples, ginger, and milk come together in a silky, flavorful combination.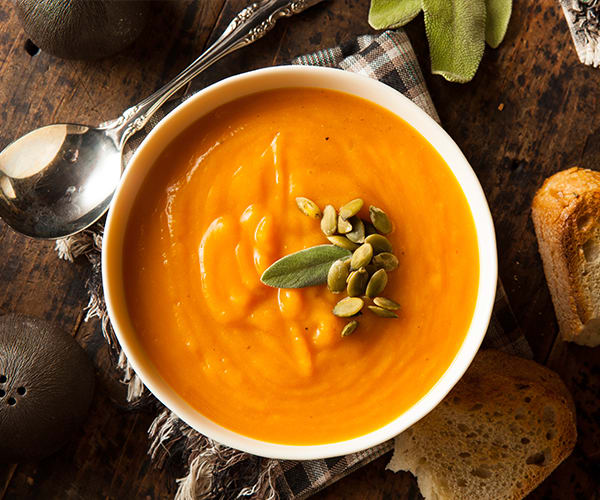 In this ultimate fall soup recipe, red lentils give spiced pumpkin soup a velvety texture and extra protein.
It makes six servings, so it easily makes enough for a family or a week of meal prep. It's sure to warm everyone up on a chilly autumn day!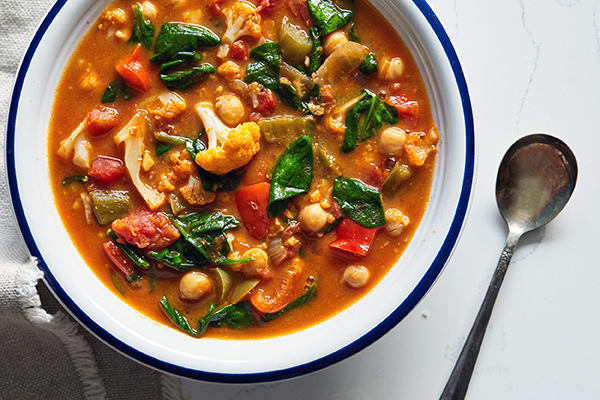 This simple recipe is packed with colorful veggies, like bell peppers, tomatoes, cauliflower, and spinach in a savory coconut curry broth.
Coconut milk gives a creamy texture and balances out the mild heat from the cayenne powder.
And because this soup is meat-free, chickpeas provide the protein in this healthy plant-based dish.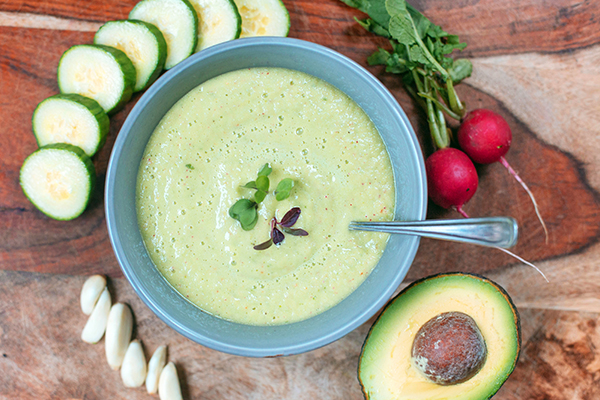 Calling gazpacho just a "cold soup" doesn't do justice to this ancient Spanish dish.
It's a nourishing blend of garlic, cumin, and red wine vinegar, traditionally made with a tomato base and sopped up with crusty French bread.
This version includes refreshing, hydrating cucumbers, peppery radishes, and aromatic shallots.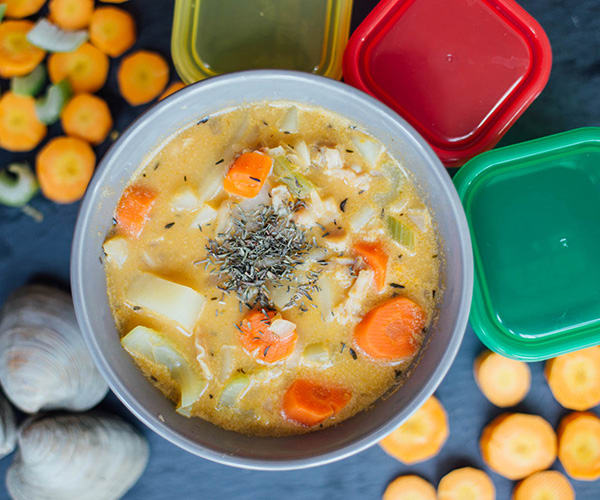 There are few things more comforting than a warm bowl of clam chowder on a chilly day!
We modified this New England favorite to create a dish that's both hearty and healthy, while still being as rich and delicious as you'd expect it to be.

This butternut squash soup recipe gets maximum flavor from ginger, curry, and coconut milk.
Pro tip: Freeze individual portions for quick meals any time!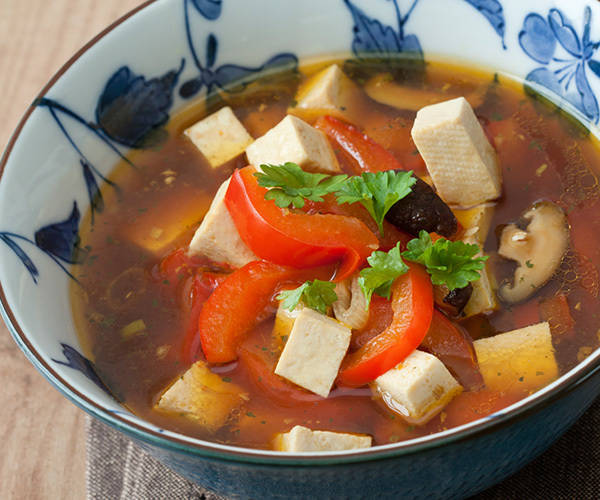 Hot and sour soup has a wonderful aroma and a spicy kick. Shiitake mushrooms, ginger, and garlic make this is a great go-to soup to soothe a cold or warm you up on a chilly day.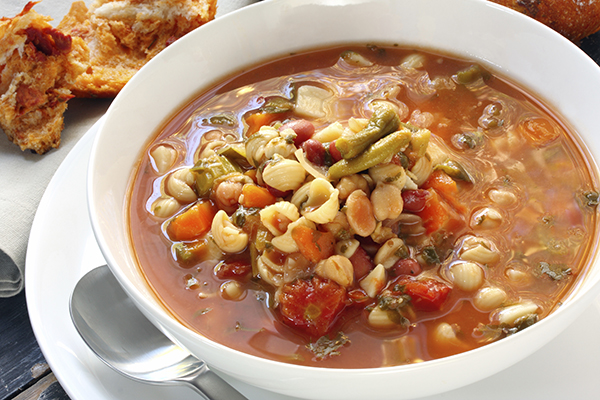 This classic Italian Pasta Fagioli soup is made with white beans and whole-wheat pasta.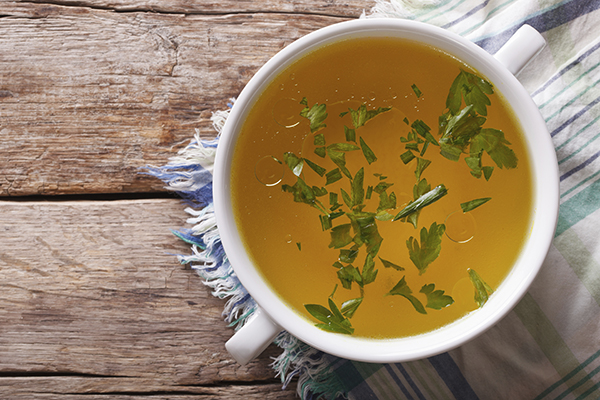 Whether you just want to sip on a warm mug of broth or need a delicious base for a soup recipe, this beef bone broth recipe is a great place to start.
The result is a large quantity of marvelously flavorful broth that tastes great on its own and can be used in any recipe that calls for broth.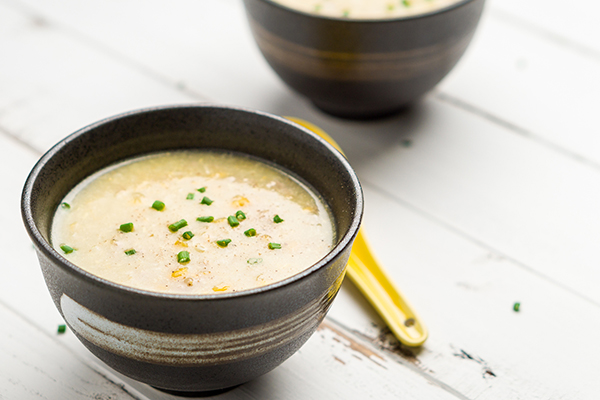 Corn chowder is usually made with cream and butter — and filled with fat and calories. We created this lighter version that's every bit as tasty.