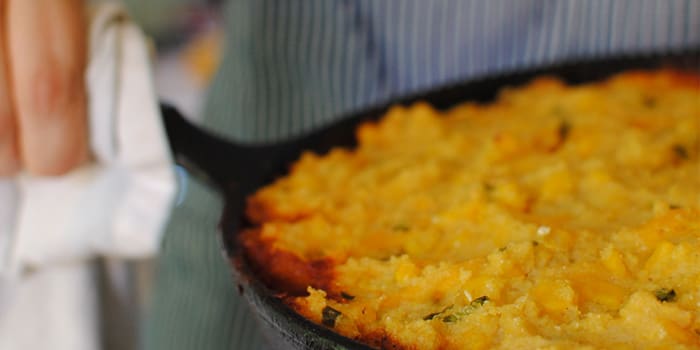 Tamale pie was one of my grandmother's specialties. Think of it as the shepherd's pie of the Southwest.
Savory meat in a richly spiced sauce, colorful veggies, melted cheddar cheese, and my favorite part, a cornmeal crust. And when she cooked it, the whole house smelled amazing.
The BODi culinary geniuses created a lean version using turkey instead of ground beef and to reduce the sodium and cheese.
The result tastes as comforting as the one I grew up eating, and in some ways, it tastes even better! (Sorry, grandma).
This new recipe upgrades the basic cornmeal crust with the addition of cheese, corn kernels, and spicy jalapeños.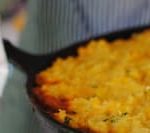 Turkey Tamale Pie
We created a lean version of the classic tamale pie – think of it as the shepherd's pie of the Southwest. It is as comforting as the original and in some ways it tastes even better.
Prep Time 20 mins
Cook Time 1 hr 11 mins
Total Time 1 hr 31 mins
Servings 8 servings
Calories 290 kcal
Ingredients
1 tsp olive oil
1 medium onion, chopped
1 medium red bell pepper, chopped
1 pound raw 93% lean ground turkey
1 (15½-oz.) can diced tomatoes, no salt added
2 Tbsp tomato paste, no sugar added
1 Tbsp ground chili powder
½ tsp ground cumin
¾ tsp sea salt(or Himalayan salt), divided use
Nonstick cooking spray
2½ cups water, hot
1 cup fine cornmeal
½ cup shredded cheddar cheese (2 oz.)
2 medium jalapenos, seeds and veins removed, finely chopped (optional)
1 cup frozen corn kernels
Instructions
Preheat oven to 375° F.

Heat oil in a 10-inch cast-iron (or ovenproof) skillet over medium-high heat.

Add onion, bell pepper, and turkey; cook, stirring frequently, for 6 to 8 minutes, or until turkey is cooked through.

Add tomatoes, tomato paste, chili powder, cumin, and ¼ tsp. salt. Bring to a boil, stirring frequently. Reduce heat to medium; cook, stirring frequently, for 10 to 15 minutes, or until sauce has thickened. Remove from heat. Coat sides of pan with spray.

While turkey mixture is cooking, boil water in medium saucepan over high heat.

Add cornmeal; cook, stirring constantly, for 2 to 3 minutes, or until cornmeal has thickened. Remove from heat.

Add remaining ½ tsp. salt, cheese, jalapenos (if desired), and corn; mix well. Spread evenly over turkey mixture.

Bake for 40 to 45 minutes, or until top is golden brown and turkey mixture is bubbling. Let sit for 10 minutes before serving.
Nutrition Facts
Turkey Tamale Pie
Amount Per Serving (1 serving)
Calories 290 Calories from Fat 81
% Daily Value*
Fat 9g14%
Saturated Fat 3g19%
Cholesterol 49mg16%
Sodium 334mg15%
Carbohydrates 36g12%
Fiber 4g17%
Sugar 4g4%
Protein 17g34%
* Percent Daily Values are based on a 2000 calorie diet.
Pro tip: You can make this recipe using chopped roasted turkey. Follow steps #1-3 as directed, omitting ground turkey. Wait to add cooked turkey until step #4, after the sauce has thickened.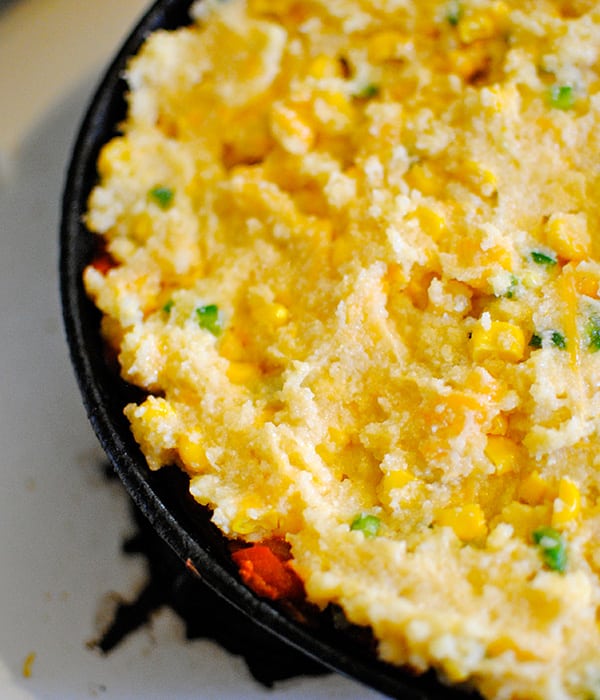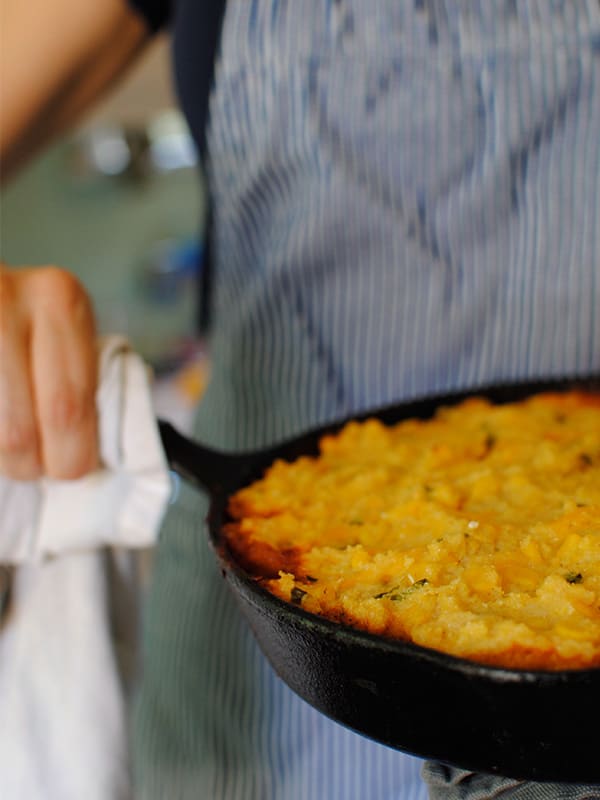 Container Equivalents
1 Green
½ Red
1 Yellow
½ Blue
2B Mindset Plate It!
Serve with a veggie side to make a great lunch.
If you have questions about the portions, please click here to post a question in our forums so our experts can help. Please include a link to the recipe you're asking about.
Photos by Rebecca Swanner