2B Mindset Vegetarian Recipes
If you're a vegetarian — or just trying to eat more vegetables — it can be a struggle to find recipes that are vegetarian and delicious.
We've got your back, veggie lovers: We've pulled together 15 flavorful, delicious vegetarian recipes, from paella and pizza to frittatas and tacos.
Bonus: They're all 2B Mindset-approved!
And make sure to check out and share our other 2B Mindset recipe roundups:
Get started with 2B Mindset today!
2B Mindset Vegetarian Recipes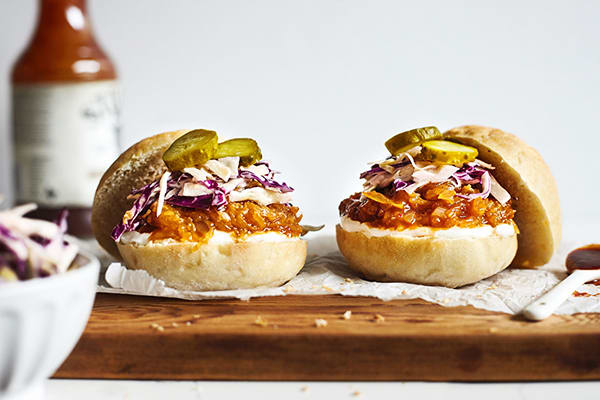 Spaghetti squash absorbs the flavors you add to it, so mimicking succulent barbecue pork starts with adding your favorite healthy barbecue sauce and spices like cumin and paprika — try a dash of cayenne pepper for extra kick.
The combination of flavors and textures creates a convincing, plant-based version of pulled pork.
Pile your saucy "pulled squash" on whole-grain dinner rolls and top them with a tangy, fresh cabbage slaw and sliced pickles for sliders that vegetarians and meat-eaters alike will love.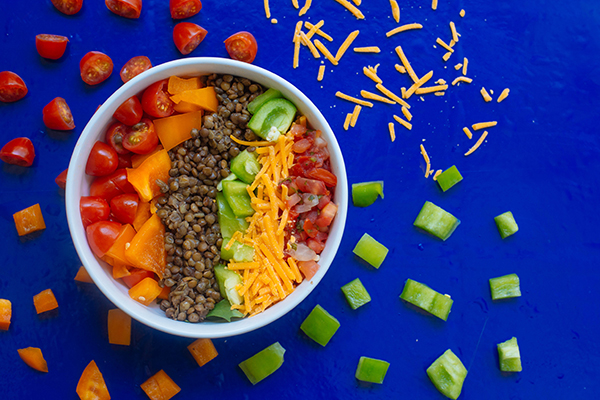 This lentil bowl recipe is a nutritional powerhouse, filled with colorful crunchy vegetables and fiber-rich, filling lentils.
You can find precooked lentils in the produce section of many supermarkets, or buy them canned, but it's much cheaper to cook your own lentils and it takes less than 30 minutes.
This recipe makes four hearty servings and keeps well in the fridge, so it's a great recipe for a family dinner or meal prep.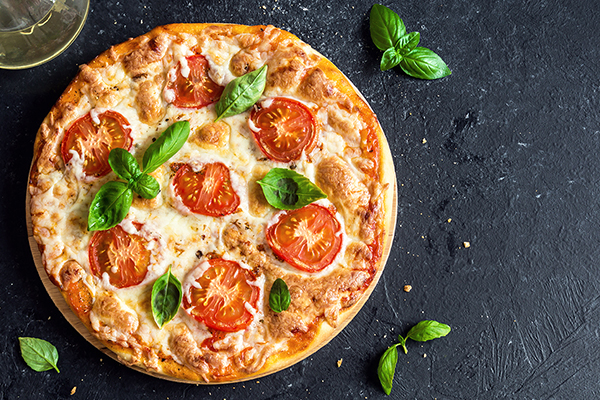 This no-fuss recipe for Margherita Pizza relies on quality ingredients to highlight the flavor profile rather than a bunch of complex spices and cheeses.
This healthier take on pizza sticks to the classic set of ingredients: tomato, mozzarella, and basil.
But our version cuts out the processed white flour in favor of a more nutritious whole-wheat pizza dough option.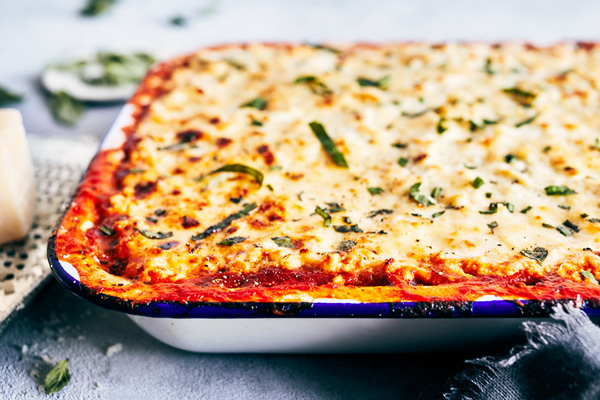 With this recipe, we've focused on the good stuff, which means lots of sauce and cheese.
But instead of pasta noodles, you'll load up on spaghetti squash instead. Spaghetti squash is a fiber-rich, lower-carb alternative to pasta.
Ditching the noodles saves on calories and makes room for plenty of cheese. After a trip to the oven, the spaghetti squash noodles will have absorbed some of the tomato and cheesy goodness.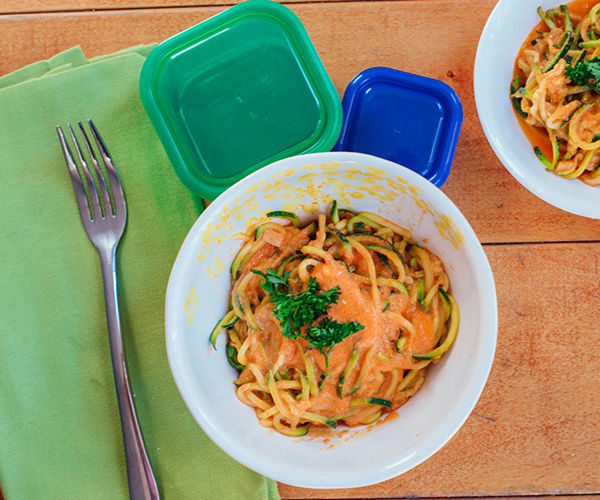 We created a decadent-tasting sauce for our zucchini noodles that is totally guilt-free.
It gets a luscious, creaminess from goat cheese and lick-the-bowl-clean flavor from roasted red peppers.
Make this dish quickly any night of the week with jarred roasted red peppers, or make it extra special by roasting your own peppers. Get the recipe.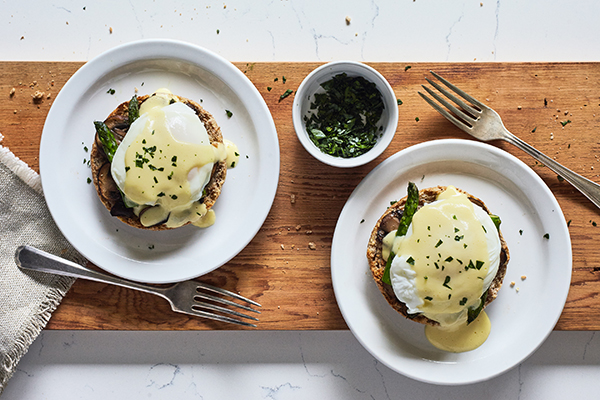 This Vegetarian Eggs Benedict with sautéed asparagus and mushrooms and a much healthier version of hollandaise sauce is a delicious way to enjoy breakfast without straying from your healthy nutrition plan.
If asparagus and mushrooms aren't your cup of tea, modify the toppings to your heart's content! Get the recipe.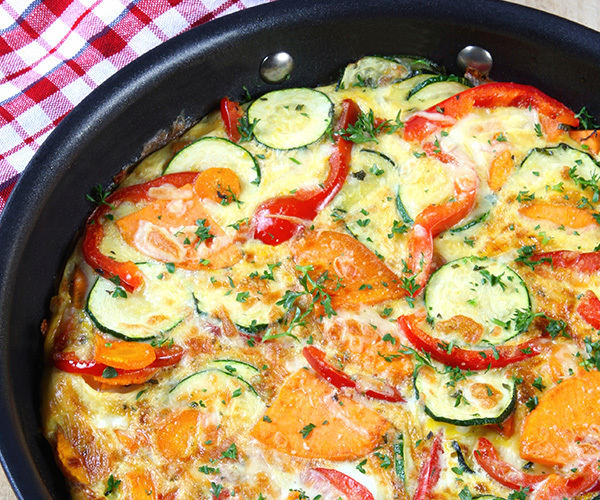 Frittatas are so easy to make, and when you fill them with healthy ingredients, they're a delicious way to get your vegetables in!
This frittata recipe features zucchini, red pepper, and sweet potato.
Frittatas are a great way to give a second life to leftover vegetables from last night or that half a cauliflower from yesterday's lunch.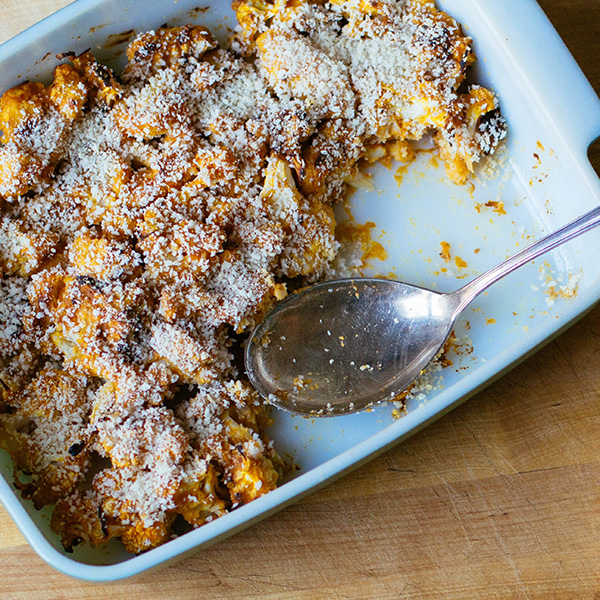 The inventive combination of roasted cauliflower, which gets nutty and sweet as it cooks, and a creamy cheddar cheese and pumpkin sauce gives it all the comfort of a cheesy casserole!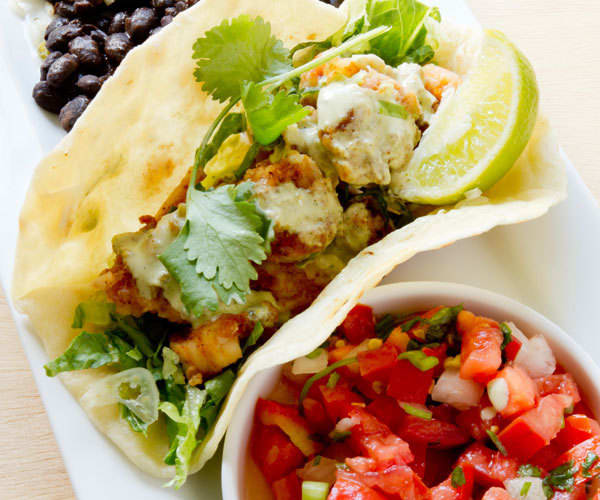 Tacos aren't just for Tuesdays, especially this taco recipe made with tofu.
As any tofu-lover knows, this versatile protein absorbs the flavors of whatever it's cooked in. In this recipe, tofu is infused with the vibrant flavors of garlic, vegetables, chili powder, and lime.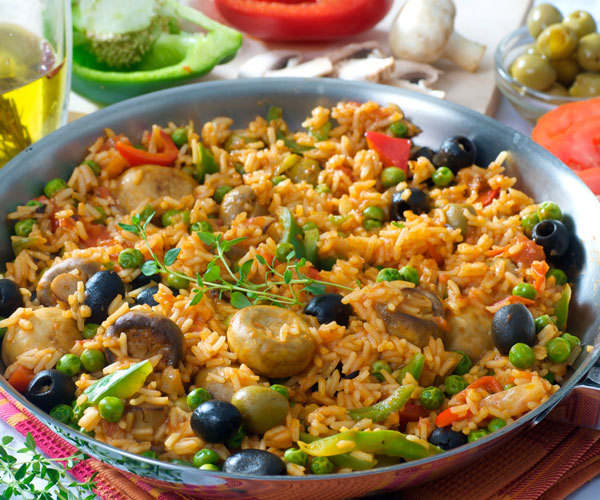 Brown rice is the base of this hearty vegetarian paella with a bushel of flavorful vegetables, like mushrooms, eggplant, olives, bell pepper, and tomatoes.
The final touch: a pinch of saffron and a touch fragrant garlic and cumin.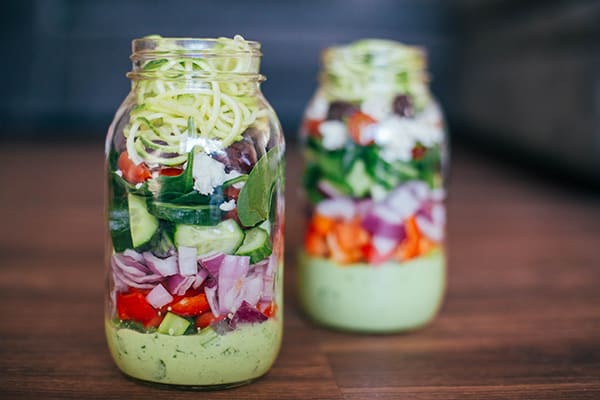 This Mason jar salad recipe pairs two of our favorite healthy food trends – zoodles and Mason jars – into one recipe that's perfect for another trend we're big fans of: meal prep.
The recipe makes four grab-and-go salads that can be eaten straight out of the jar or upended into a bowl so it's easier to toss the ingredients with dressing.
The combination of all of these Mediterranean flavors is a winning salad you'll want to add to your meal prep routine.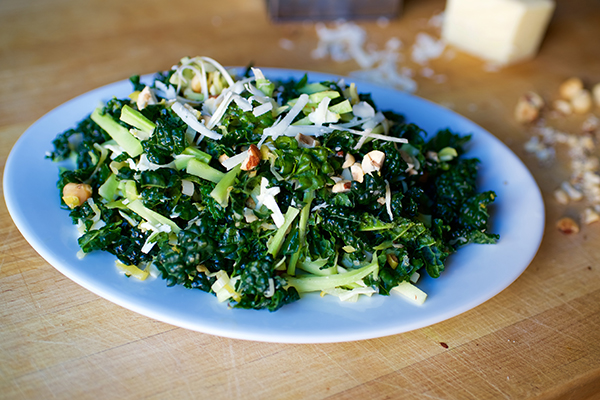 Fresh and crunchy, this kale and broccoli combination isn't an ordinary salad.
It features thinly sliced ribbons of kale with an often overlooked vegetable part — broccoli stems.
This unique salad is topped with toasted hazelnuts and sharp Manchego cheese and drizzled with a flavorful dressing of sautéed leeks, lemon juice, and olive oil.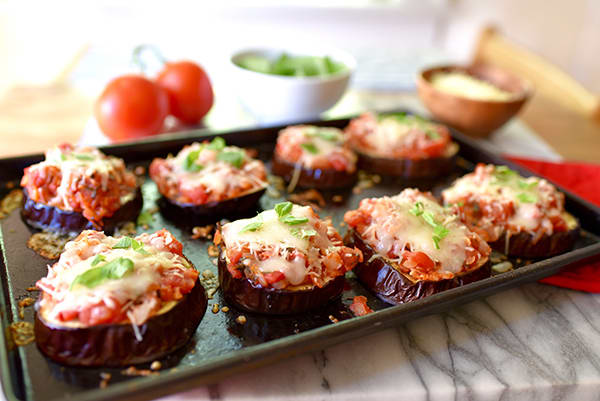 This simple Eggplant Parmesan recipe is delicious and healthier than traditional eggplant parm.
Instead of deep-frying, we bake the eggplant. The result is a satisfying, meaty texture, with the umami flavor front and center.
The sauce is a sauté of onions, garlic, basil, and tomatoes that's simple and dreamy. Get the recipe.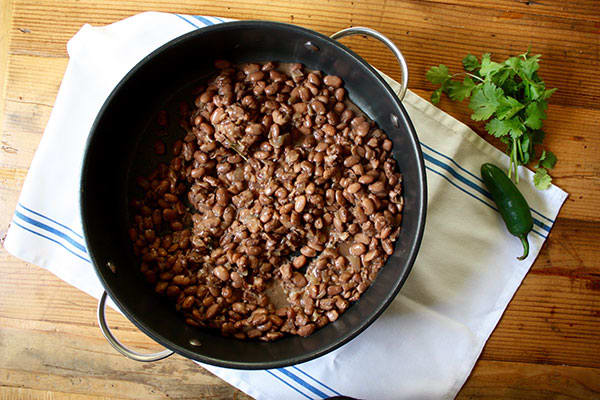 For this savory refried beans recipe, all you need is a handful of ingredients, a slow-cooker, and some time.
Once you've tasted these homemade Slow Cooker Refried Beans, you'll say "buh-bye" to those mushy canned refried beans.
Pinto beans, onion, garlic, and spices simmer for six to eight hours until the beans are tender and infused with the flavor of epazote, a common Mexican herb.
This recipe makes 12 servings, so it's great for meal prep! Get the recipe.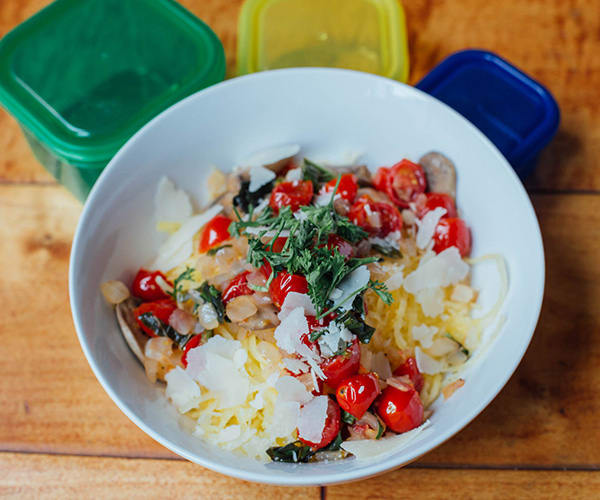 Roast one in the oven, then run your fork through the flesh and ta-dah — strands of "spaghetti."
This spaghetti squash recipe features a simple sauce of sautéed onions, mushrooms, cherry tomatoes, and white wine, and finished with fresh herbs and shaved Parmesan.
Dinner is served! Get the recipe.