The Picky Eater's Guide to Losing Weight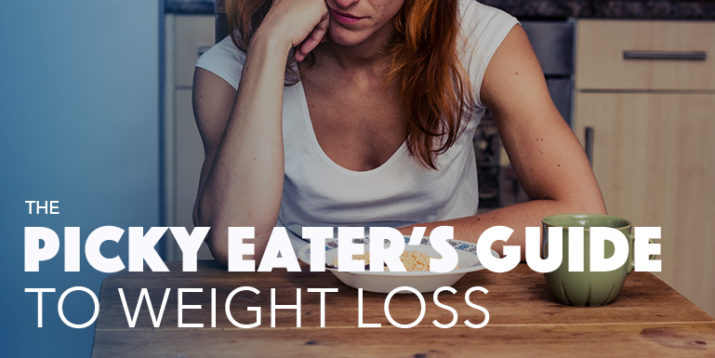 Picky eaters, you know who you are: You're that kid who had "Mommie Dearest"-level standoffs over everything from "this tastes gross/weird/wet" to "omg, the green beans are TOUCHING my noodles!"
Now you're an adult and you want to drop some pounds. But that means you need to dial in your diet and finally face the foods that make your palate pucker.
Or maybe not?
Whole, unprocessed foods like lean proteins, veggies and fruits, and whole grains help form the foundation of a balanced, healthy diet, but pickings can get slim if your taste buds don't mesh with the foods that can help you lose weight.
Luckily, there are ways to get around your picky palate and expand your food horizons.
But first, let's take a quick look and see how it may have all started.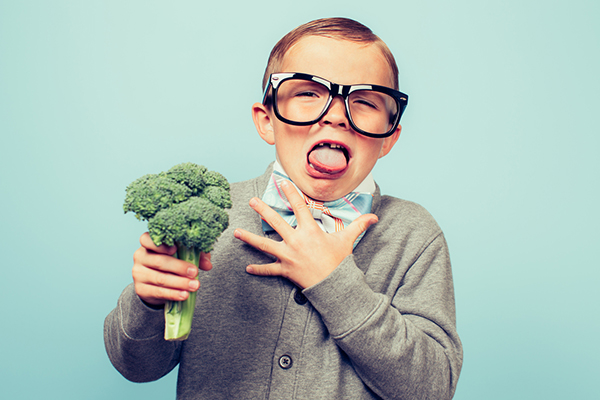 Picky Eaters May Be Born, Not Made
Picky eating is most often associated with stubborn kids who won't eat their veggies or try something new.
But a person's food preferences may be genetically preset: In a 2007 study, the long-standing debate of "nurture versus nature" was applied to picky eating.
For some foods, particularly produce and protein, children simply showed an innate like or dislike.
Kids are also born with palates that tend to be more sensitive to bitter and sweet flavors than adults, so what you may have hated as a child (boo, spinach!), you may love as an adult (hello, spinach and broccoli strata!).
Then again, some picky kids simply grow into picky adults.
The journal Appetite reports that adults who are picky eaters have the same taste sensitivity that they had as picky kids: Picky-eating adults described sweet- and bitter-flavor profiles as more intense than non-picky eaters.
(Fun fact: You're in good company, picky eaters. Carl Daikeler, Beachbody's CEO and co-founder, does not like vegetables. Solution? His wife Isabelle and nutritionist Darin Olien created Shakeology so Carl would eat his greens.)
Bad memories can steer you away from certain foods, too.
"Oftentimes, picky eaters are remembering past likes or dislikes about certain foods that they haven't even tasted in 10 years," says Brigitte Zeitlin, M.P.H., R.D., founder of BZ Nutrition.
But that doesn't mean you have to choke down those carrots or hold your nose while you shovel greens in your mouth.
Here are 8 ways to work with what you've got.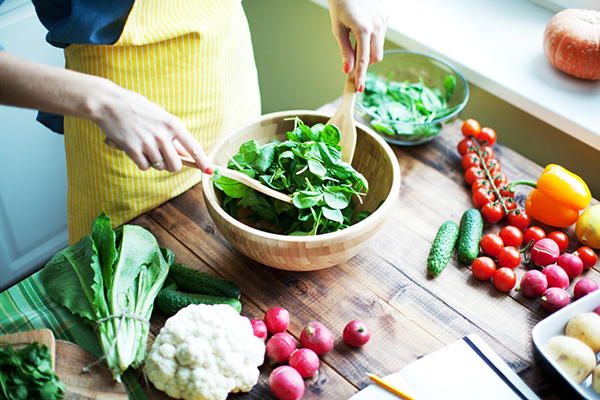 8 Tips to Help Picky Eaters Eat Healthier and Lose Weight
1. Translate your favorites into something else
"You're already eating more foods than you think you are, so try to deconstruct your favorite meals and see what other foods you can be eating from that," says Zeitlin.
"For example, if you always get your burger with lettuce, tomato, and onion, then guess what, you like lettuce and tomatoes, [which] you can add into a salad, or you can grill those tomatoes as a side dish, or create a stir-fry with tomatoes, onions, and a lean cut of meat."
2. "Retrain" your taste buds
If you've said "pass" on certain foods for a long time, you might be in for a surprise.
"Tastes change over time, so it is important to revisit foods every so often," recommends Zeitlin.
If you find you're still not a fan of specific flavors, even decades later, all hope is not lost.
Try cutting out many sugary/salty/fatty processed foods for a few weeks and you may be able to retrain your taste buds to recognize the natural sweetness in foods like fruit, instead of the "hypersweet" version in processed foods.
3. Take baby steps
Don't try to change everything you eat all at once, start with small changes.
Instead of a side of potato chips, try a veggie-filled pasta salad instead. Or try a different way of cooking your food: Instead of frying, try baking or grilling.
"Small changes can lead to big changes but feel less overwhelming at the time," says Zeitlin.
Remember that just as baby steps take a longer time for a child to get from point A to point B, so does making small changes with your eating.
However, if you stick with it, you can gain speed and make progress.
"One of my clients was eating fast food for every meal before we met," says Stephanie Jensen, Certified Personal Chef of La Cuisine Personal Chef Service.
Worried her client would never make the switch to a healthier plate, Jensen started simple, using ingredients the client was familiar with and branching out with new items slowly and occasionally.
She also paired new ingredients with old favorites to help make meals more palatable. "Five years later, I'm still cooking for [this client]," she says.
4. Rethink your go-to meals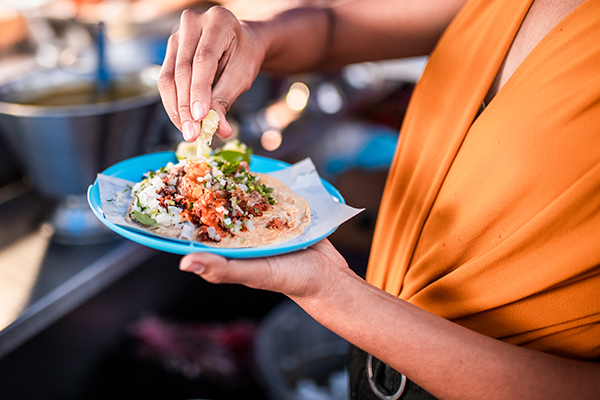 If Taco Tuesdays are your jam, keep the Mexican-themed dinner but give the ingredients a facelift by using lettuce wraps in place of taco shells and swapping plain Greek yogurt for sour cream.
"A picky eater could be missing out on essential vitamins and minerals they are not getting by eating a variety of fruits, vegetables, whole grains, and lean sources of protein," says Zeitlin. "Looking for ways to sneak more vegetables into your meal is a great way to get more vitamins and minerals and expand your taste palate at the same time."
A few swaps to try:
Lighten up classic mac and cheese by pureeing butternut squash or carrots to mix into the cheese sauce.
Trade carb-heavy white rice for cauliflower rice instead. Chop the florets very finely until they resemble rice or use a food processor. "You can then use the cauliflower just like rice — stir-fry in some sesame oil and add cooked protein and veggies, or heat in a skillet and add a healthy jarred marinara sauce and some dried herbs and spices," Jensen says. "Cauliflower rice can also be cooked quickly in a sauté pan with olive oil and fresh garlic. Add a splash of fresh lemon juice and fresh herbs and you have a quick and healthy side dish in minutes."
Instead of regular potatoes, Jensen recommends sweet potato or zucchini "fries." "Cut vegetables into sticks, toss with olive oil and paprika, and roast on a baking pan over parchment paper at 425 degrees for about 20 to 25 minutes or until crispy."
Instead of prepackaged spice blends, salad dressings, or marinades, make your own at home. They're easy to throw together, healthier, and less expensive than store-bought varieties.
Mix fresh fruit with plain yogurt and a touch of honey for a less sugary version of the pre-flavored yogurt cups.
Swap in "zoodles" in your next pasta dish, or shred spaghetti squash. But if veggie noodles are a step too far, try simply swapping out half of your regular white pasta for a bean pasta or a whole-grain quinoa or wheat pasta.
5. Order something different when eating out
Cooking with new ingredients can be tricky, especially if you're not sure how something is supposed to taste.
Leave your first bite to the professionals when ordering meals incorporating new-to-you ingredients such as quinoa, brussels sprouts, or eggplant.
"It might take some trial and error, but in the end, you may find a whole new list of ingredients that you can put into your meal rotation," says Jensen.
6. Get cooking
The good news is you don't have to be a master chef to master new flavors.
"There is no rule that says everything must be cooked," says Jensen, who suggests trying new produce ingredients in their raw states first. "Raw fruits and veggies come in all shapes and sizes and can make a quick snack or accompaniment to any meal."
When you are ready to turn up (or on) the heat, "get creative with spices (not salt!)," suggests Zeitlin. "Adding spices to your vegetables, salad dressings, fish, meat, or chicken can switch up the flavor profile while still keeping things lean and healthy."
"Many times eating a vegetable cooked versus raw changes the taste profile," says Zeitlin. "So if you don't like raw broccoli, you may love roasted broccoli. Don't discount the food until you have tried it a few ways!"
7. Get inspired by social media
If it's true that people eat with their eyes first, then a scroll through Pinterest or foodie Instagram account can make you very hungry, and possibly more adventurous:
@autumncalabrese: Creator of 21 Day Fix, Autumn Calabrese shares yummy meal pics as well as bonus exercises and motivation to keep you moving toward your goals.
@bobbycalabrese11: Chef brother to Autumn and co-host of FIXATE, Bobby Calabrese's Insta feed is a feast for the eyes.
8. Find a foodie friend
Not sure what kind of new foods you might like? Ask a foodie friend to be your guide.
"The buddy system works in the gym as well as the kitchen," says Zeitlin.
If you're not ready to commit to a full meal, order shared plates or family-style meals. Or steal a bite from your pal's plate for a tiny taste test.
Whatever you choose to do, don't get discouraged, and don't stop trying new ways to enjoy healthy food.