How to Make a Healthier Mac and Cheese
What's better than cheese, pasta, butter, and milk baked to gooey perfection? The answer: not much.
But if you want to enjoy your favorite mac and cheese without derailing your diet plan, you'll need to get a little creative.
First, let's break down the nutrition stats of your average boxed and baked varieties.
One serving of a typical boxed macaroni and cheese mix contains:
Calories: 405
Fat: 17 g
Carbohydrates: 49 g
Protein: 9 g
Sodium: 770 mg (35 percent of the recommended daily allowance)
Sugar: 6 g
And if you happen to scarf down the whole box in one sitting (been there, done that), you can go ahead and triple those numbers.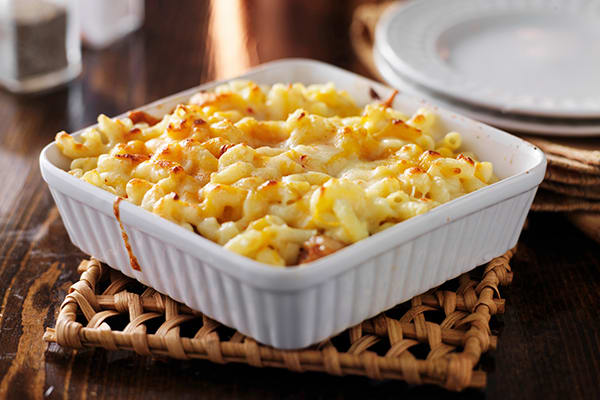 Homemade is better, right? Well, not exactly.
If you follow a traditional baked mac and cheese recipe, one serving can weigh in at more than 600 calories, 37 grams of fat, and 950 milligrams of sodium. Yikes.
So what's a mac and cheese lover to do?
The key is not to completely re-do the beauty that is mac and cheese.
Instead, swap out some of the cheese, milk, and butter for these clever substitutions and additions.
4 Tips for Healthier Mac and Cheese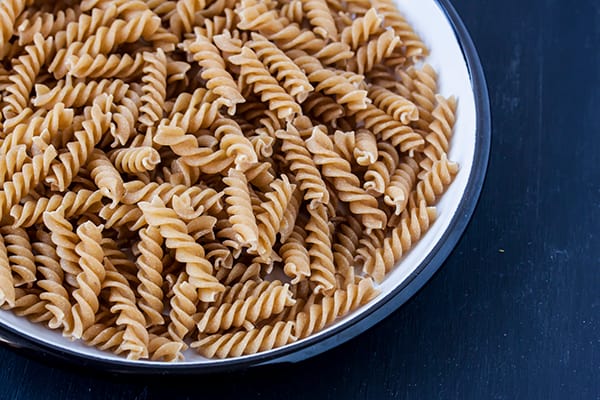 1. Nix the White Noodles
While refined white pasta may remind you of your childhood, whole-wheat versions offer almost double the fiber to keep you fuller longer.
There are also pastas available that are made solely from one or two high-protein, high-fiber ingredients, such as lentils, black beans, and peas.
While these pastas may alter the flavor of your mac and cheese a hair, it's worth the roughly 15 grams of protein and fiber per serving you get in return.
2. Use Strong Flavors
Bold cheeses such as Pecorino Romano, Parmesan, Gruyere, and sharp cheddar have strong, distinct flavors, which means a little goes a long way.
Nutritional yeast can also up the cheesy flavor factor without the fat.
Don't be afraid to experiment with other outside-the-mac-and-cheese-box flavors like smoked paprika, fire-roasted tomatoes, roasted garlic, caramelized onions, nutmeg, and mustard, to cut back a little on the milk and cheese without sacrificing flavor.
Seasoning your mac and cheese just right means you can cut back on salt, too.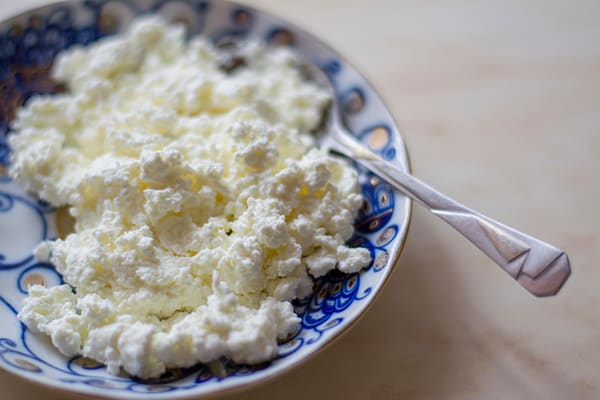 3. Get Creative With Dairy
Mild-tasting cottage cheese can bulk up the sauce and give it a nice, creamy texture — just make sure to blend it first so the sauce isn't a lumpy mess.
You can also fold in some Greek yogurt for a tangier, higher protein sauce that balances the cheese and butter.
Go ahead and choose full-fat — or low-fat dairy if you prefer.
If you ditch fat completely you'll lose the signature (and necessary) creaminess.
4. Add Veggies
Add pumpkin, squash, or carrot puree to the cheese sauce to add some extra nutrients including the carotenoids alpha and beta carotene, which can be converted by the body to vitamin A.
Or sandwich a layer of spinach in the middle of baked mac and cheese to add vitamins and minerals such as niacin, zinc, and vitamins A and C.
If you need some inspiration, try this mac and cheese recipe that blends butternut squash into the Gruyere, sharp cheddar, and Greek yogurt sauce or this healthier take that features plenty of broccoli and boosts the protein content with chicken.
See? No need to throw in the kitchen towel when it comes to your favorite foods.
With a twist here and a tweak there, you'll be enjoying delicious, healthier mac and cheese in no time!
Want more expert nutrition advice? Check out BODNutrition.com and learn how Beachbody nutrition programs and products can help you lead a healthier lifestyle.