Eat More Dessert: 10 Decadent Shakeology Recipes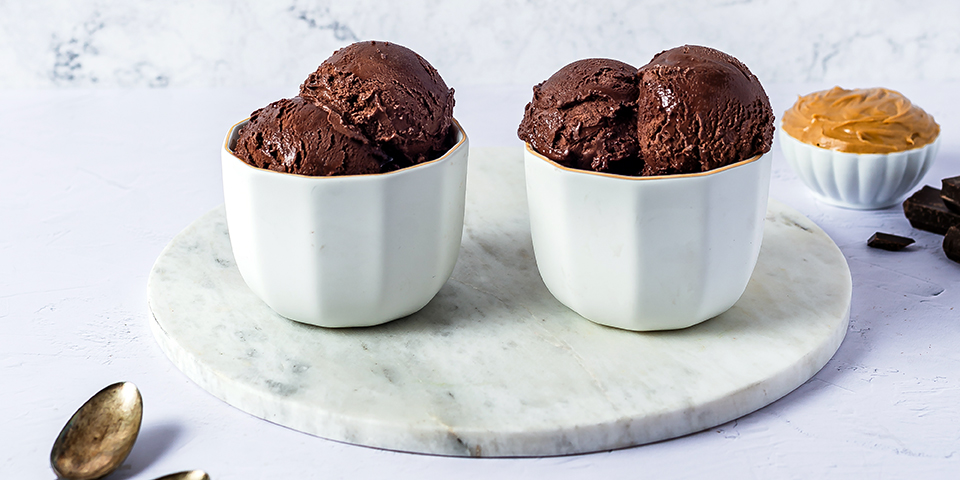 Did you know that you can eat more dessert AND fuel your body with superfood nutrition at the same time? How? With Shakeology, of course!
We don't believe that making healthy choices means sacrificing flavor and fun.
So we created these decadent, indulgent Shakeology desserts so you can satisfy your sweet tooth with high-quality, necessary nutrition.
We meticulously source every ingredient in Shakeology to deliver premium, whole-food-based nutrition to help you feel your best — you deserve nothing less.
So go ahead and drink, eat, and snack on your Shakeology any time of day with these delectable dessert recipes.
Pro tip: Once you're done making these, take the healthy dessert challenge quiz and get your personalized superfood dessert plan. It's a fun and healthy way to satisfy your sweet tooth and feel great!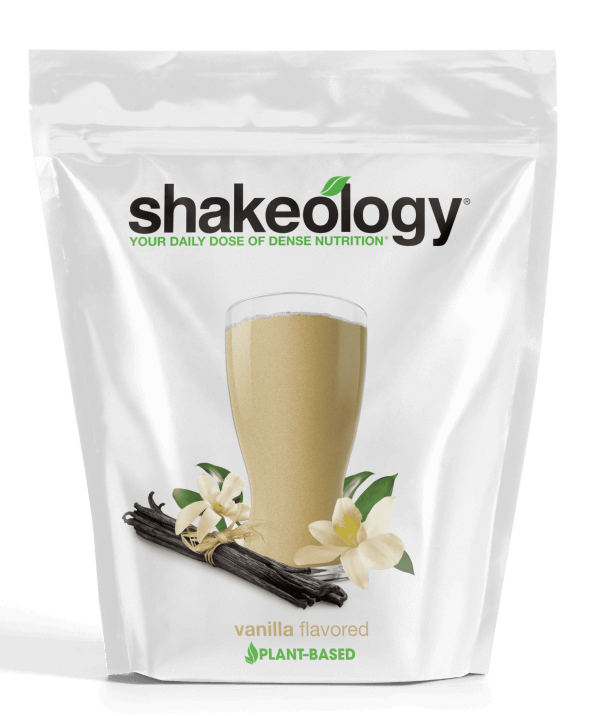 Vanilla Shakeology
Experience the sweet, creamy flavor of robust vanilla as your daily superfood dessert.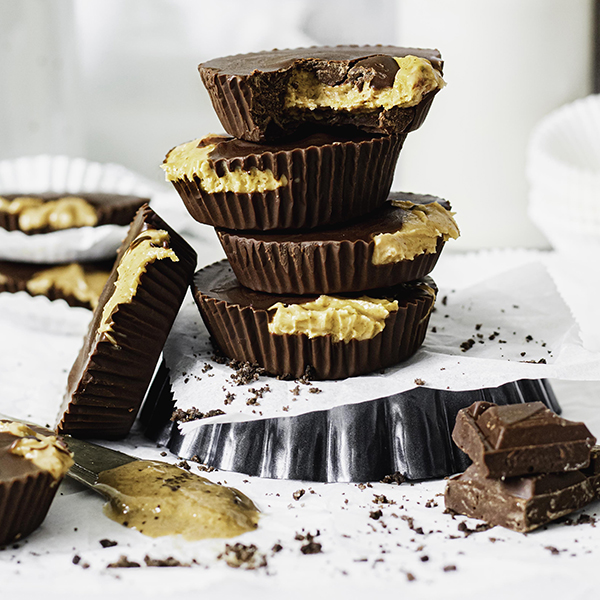 One bite of these Copycat Peanut Butter Cups with Vanilla Shakeology is like tasting confection perfection: The perfect balance of flavor and sweetness and utter deliciousness.
The best part? You can have these peanut butter cups every. single. day.
They're made with Vanilla Shakeology, you're also getting superfood nutrition in addition to all that yummy peanut buttery chocolately flavor. #winwin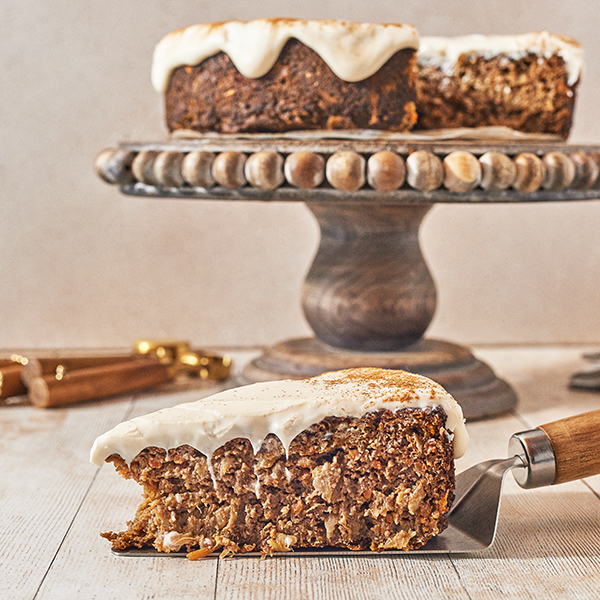 Carrot cake is a dessert classic when spring rolls around, but our carrot cake recipe with Vanilla Shakeology is one that you can make year-round and eat every single day.
Vanilla Shakeology turns traditional carrot cake into a superfood dessert. Sweet, creamy vanilla blends beautifully with shredded carrot and coconut to create a moist, delicious cake.
Applesauce and crushed pineapple add a light sweetness and fresh carrot juice really amps up the flavor.
Have questions about baking with Shakeology? Learn more here.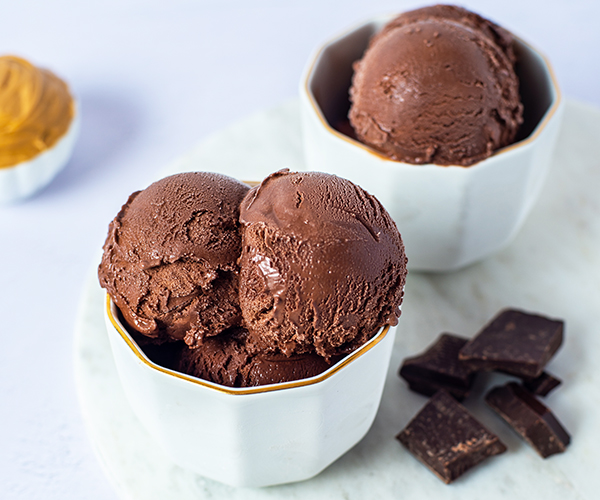 Chocolate peanut butter ice cream that's nutritious and delicious? And takes less than 10 minutes to make?
Believe it.
This is the Shakeology dessert you've been waiting for — rich and creamy, with just the right amount of sweetness — and it's made with just four ingredients!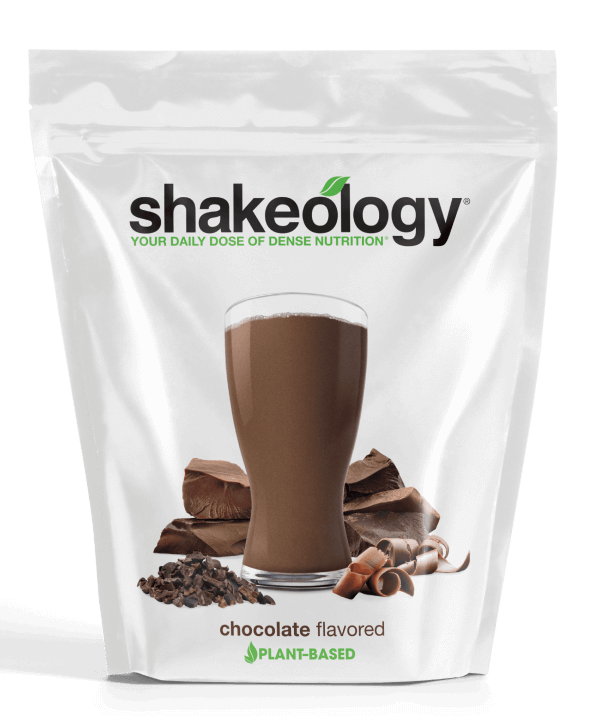 Chocolate Shakeology
Satisfy your cravings with a deliciously decadent chocolate-flavored superfood dessert.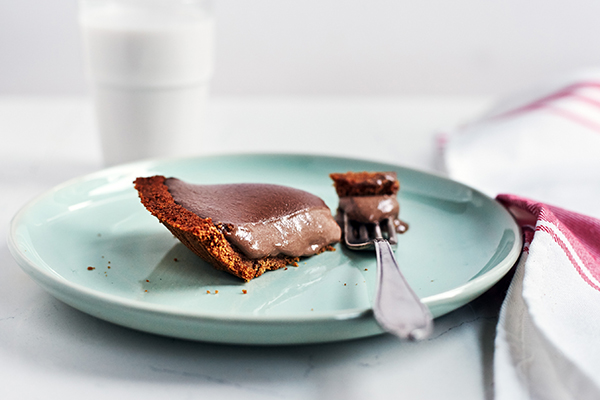 This gorgeous, velvety chocolate pie tastes so rich and decadent that you'd probably assume it's something you should save for special occasions.
But you'd be wrong.
In addition to creamy Chocolate Shakeology, this no-bake peanut butter chocolate pie features tofu, peanut butter, bananas, honey, and a delicious whole-wheat graham pie crust.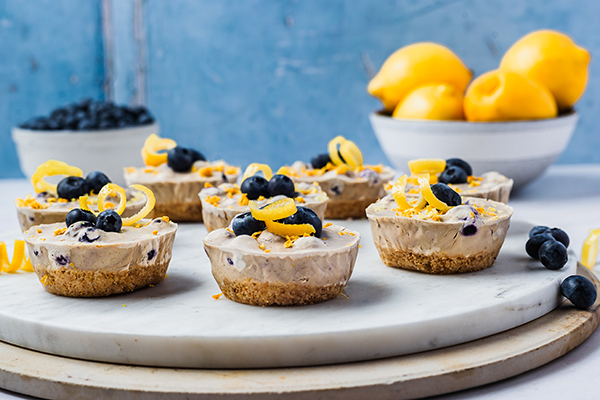 If you're looking for something unique and delicious dessert for your next party, try these adorable cheesecake bites.
This recipe combines Vanilla Shakeology with tart Greek yogurt and whipped cream cheese for a ridiculously smooth, creamy filling that includes blueberries, the zest of an entire lemon, maple syrup, and vanilla extract.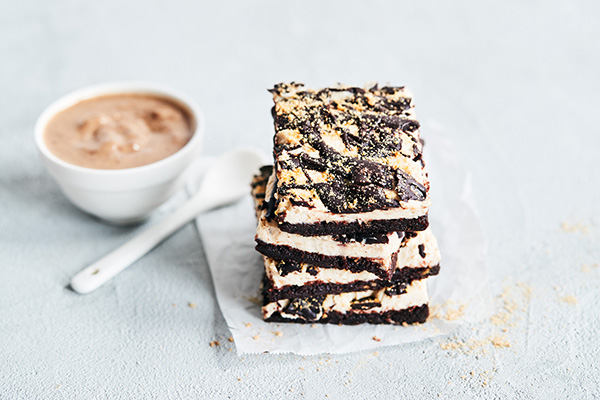 If you're craving chocolatey marshmallow and graham crackers, then make a batch of these No-Bake S'mores Bars.
We think they're even better than the real thing because they contain all of the essential flavors of the classic fireside dessert — only healthier.
Bonus: No campfire needed!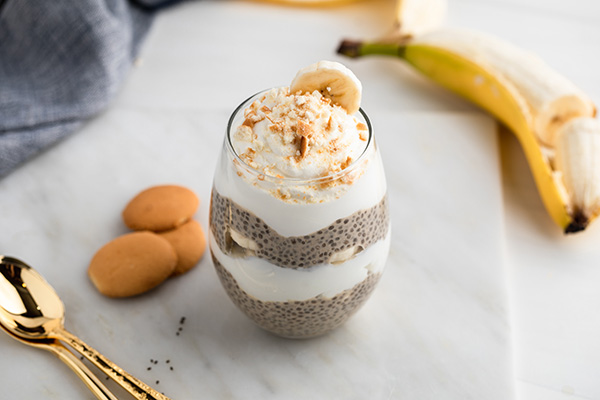 Meet the banana cream pie dessert you can eat every day, at any time of day.
Made with banana, chia seeds, Vanilla Shakeology, almond milk, and Greek yogurt, this protein-and-fiber powerhouse will keep you satisfied for hours.
If you've got that random half banana leftover from your smoothie sitting on the counter doing nothing, this is the perfect recipe to use it in.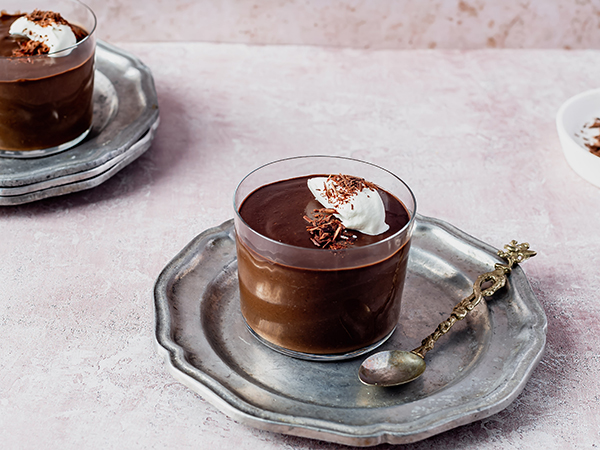 Feed your inner child with this delicious chocolate pudding recipe made with Shakeology.
It will take you back to your grade-school days when pudding cups in the cafeteria were the highlight of the day!
But unlike the chocolate pudding of your childhood, our pudding has secret ingredients — banana and avocado.
Before you make a face, bear with us — these two unique ingredients create a yummy, creamy consistency, just like that traditional pudding of your childhood!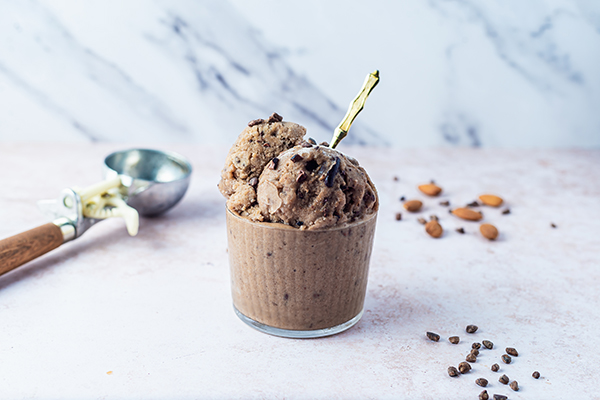 You can never have too many "nice cream" dessert recipes, so we created this Cookies & Creamy Nice Cream recipe to add to your repertoire.
The secret to any nice cream recipe? Frozen bananas.
Then we blended Cookies & Creamy Shakeology, almond milk and vanilla extract for a light, sweet flavor.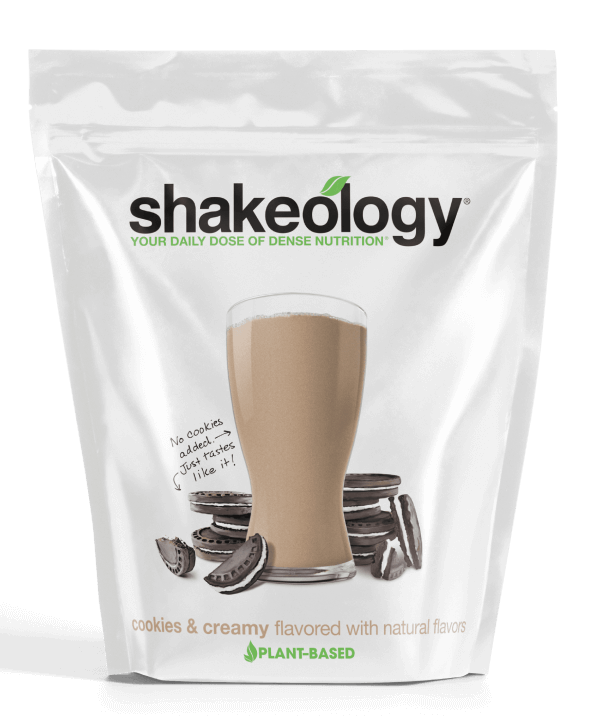 Cookies & Creamy Shakeology
Creamy and velvety with decadent chocolate cookie flavor that tastes like your favorite superfood dessert.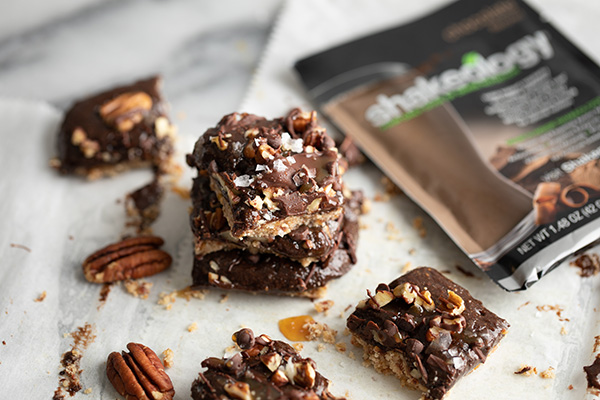 This layered chocolate dessert bar recipe hits all the right flavor notes, with a cookie-like crust, gooey chocolate interior, and crunchy nuts on top.
These delectable dessert bars are perfect any time of day. They may look like a fancy store-bought chocolate treat, but they're actually simple to make!