Copycat Peanut Butter Cups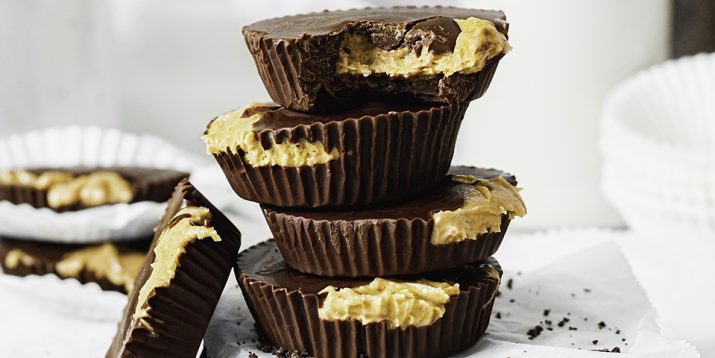 One bite of these Copycat Peanut Butter Cups with Vanilla Shakeology is like tasting confection perfection: The perfect balance of flavor and sweetness and utter deliciousness.
The best part? You can have these peanut butter cups every single day.
They're a delicious treat for sure, but since they're made with Vanilla Shakeology, you're also getting superfood nutrition in addition to all that yummy peanut buttery chocolately flavor.
(#winwin)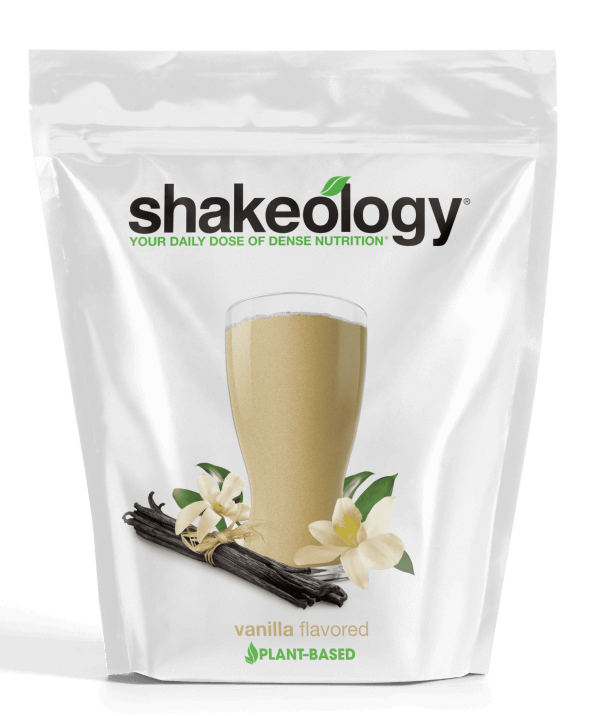 Vanilla Shakeology
Experience the sweet, creamy flavor of robust vanilla as your daily superfood dessert.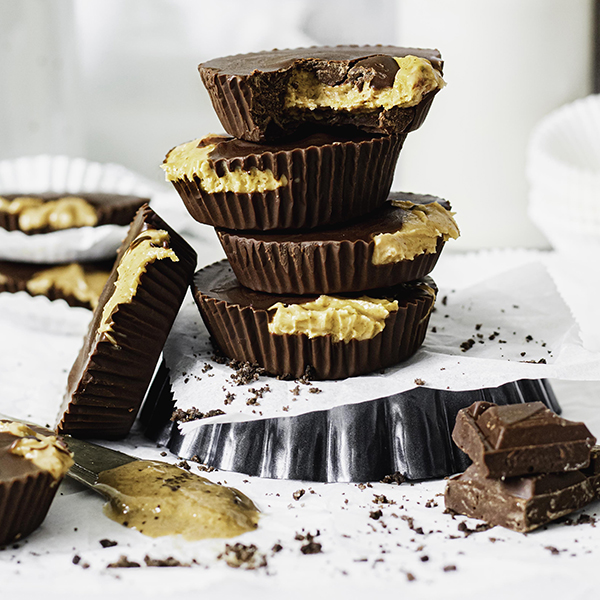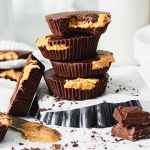 Copycat Peanut Butter Cups
These Copycat Peanut Butter Cups are the BOMB.com — full of deliciously peanut buttery and chocolatey flavor!
Prep Time 10 mins
Cook Time 1 min
Total Time 41 mins
Servings 12 servings, 1 cup each
Calories 73 kcal
Ingredients
12 muffin papers/cupcake liners
⅔ cup / 95 g semisweet chocolate chips
1 Tbsp. extra-virgin coconut oil
1 scoop Vanilla Shakeology
⅓ cup / 30 g peanut butter powder
⅓ cup / 80 g 100% pumpkin puree
Instructions
Line a muffin pan with 12 muffin liners; set aside.

Place chocolate chips and coconut oil in microwave-safe bowl. Microwave for 30 seconds; stir; microwave for an additional 30 seconds or until just melted. Do not overcook.

Spoon 1 tsp. of chocolate mixture into each muffin paper; tip each paper from side to side until bottom is coated. Place pan in freezer for 5 minutes or until chocolate hardens.

Place Shakeology, peanut butter powder, and pumpkin in a medium bowl. Using clean hands, mix until a uniform dough forms.

Divide dough into 12 equal pieces then flatten into discs approximately 1½ inches (4 cm) in diameter, or just smaller than the base of the muffin cups. Place one disc in each muffin cup.

Drizzle 1 tsp. of chocolate mixture over each disc; tip muffin pan from side to side until top of each disc is coated. Use any remaining chocolate to fill in gaps around the edges of each disc. Freeze for 30 minutes, or until chocolate hardens.

Serve immediately, or store frozen in an airtight container for up to 1 month. If frozen, let thaw for 2 minutes before serving.
Recipe Notes
Gluten-Free (GF), No Dairy (ND), Vegan (V), Vegetarian (VG)
The Nutrition Facts box below provides estimated nutritional information for this recipe.*
*Total Sugar 5 g, Added Sugar 5 g
Nutrition Facts
Copycat Peanut Butter Cups
Amount Per Serving (1 cup)
Calories 73 Calories from Fat 36
% Daily Value*
Fat 4g6%
Saturated Fat 2g13%
Cholesterol 1mg0%
Sodium 14mg1%
Carbohydrates 7g2%
Fiber 2g8%
Sugar 5g6%
Protein 3g6%
* Percent Daily Values are based on a 2000 calorie diet.
Container Equivalents (Regular)
1 Yellow
Container Equivalents (Vegan)
1 Yellow B
2B Mindset Plate It!
Enjoy two servings (2 cups) as an FFC.