18 Delicious Recipes That Feature Spring Fruits and Veggies
The ground is thawing. Trees are blossoming. Flowers are blooming. There's no denying: Spring has arrived. Along with lighter jackets and longer days, the new season heralds a huge crop of fresh produce. Juicy strawberries, crunchy radishes, fragrant fennel, crisp rhubarb, pungent scallions — the entire catalogue of seasonal produce can seem endless (and overwhelming), so start with the following short list. In their prime, many of these fruits and vegetables can be enjoyed raw, but we've included a recipe for each that makes the most of its unique flavor and texture. The result: 18 mouthwatering ways to bring your taste buds out of hibernation.
Asparagus
Roast it, grill it, blanch it, sauté it — there's no wrong way to cook this versatile vegetable. Whether you like asparagus crispy or tender, you can modify your cooking method to suit your preference. Rich in vitamins, asparagus is also packed with chromium, a trace mineral that helps insulin shuttle glucose into cells, where it's used to produce energy. Tired of making asparagus the same way every time? Try it with poached eggs — a classic pairing that makes a tasty breakfast.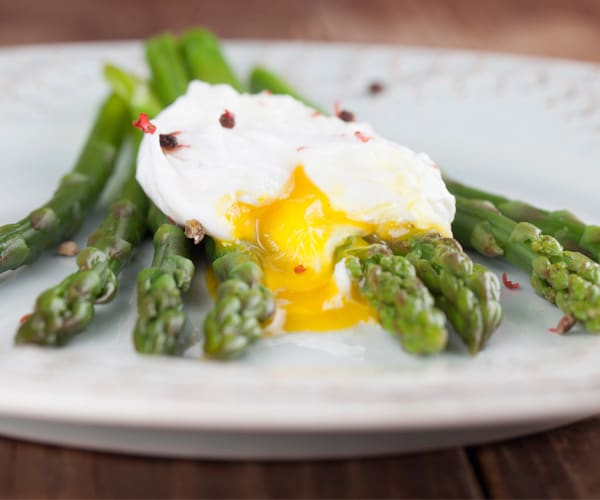 Artichoke
Tough on the outside, soft on the inside, it's worth the effort to cook up this cousin of the thistle. Once you get past the spiky tips, every part of a cooked artichoke can be eaten — from the soft leaves to the meaty center. Boiled or steamed, the flower bud makes a quick and easy appetizer that packs an impressive 10 grams of fiber. For a delicious dinner, try our Chicken Piccata recipe, which features artichoke hearts.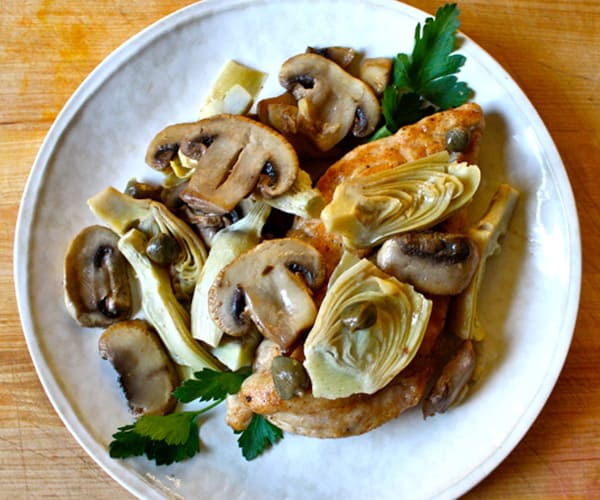 Peas
Green peas, snow peas, sugar snap peas — take your pick; they all shine in spring. If your impression of these nutrient-dense veggies is still marred by childhood memories of mushy, canned peas, we implore you to give them another shot. Fresh peas practically burst with an irresistibly sweet flavor, and they're a great source of plant-based protein. Toss them into a spring salad (and don't forget the radishes).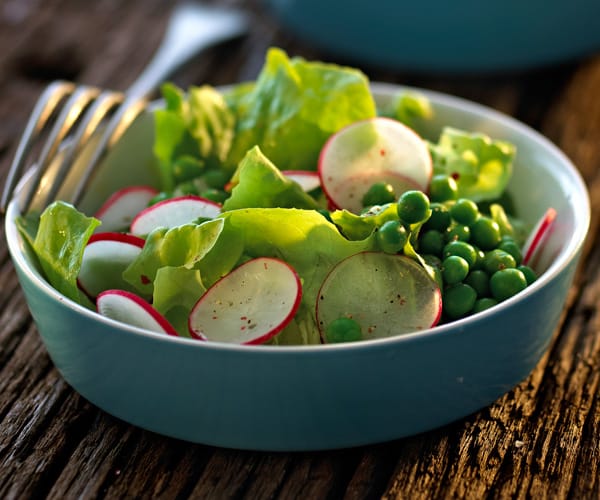 Radishes
If you want to give your meal a crunchy kick, and are tired of carrots or celery, consider swapping in radishes. A root vegetable with a spicy, peppery flavor, radishes boast an especially high water content, making them filling despite only having 19 calories a cup. There are many kinds of radishes, all of which vary slightly in taste, but red radishes are the easiest to find, and they make a perfect addition to an edamame salad with avocado.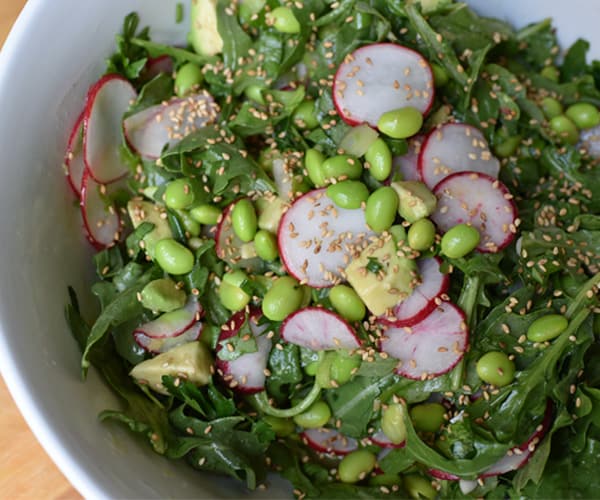 Lettuce
You might take lettuce for granted since it's available year-round in most grocery stores, but the fresh, crispy leafy greens you'll find in spring bear little resemblance to the wilted, watery roughage on shelves in winter. Now is the perfect time to make salads with romaine, bibb, butter, Boston, or red lettuce. Just be sure to avoid iceberg — it doesn't have as many nutrients (or nearly as much flavor) as other varieties. Not a salad fan? No worries. Grab a leave and use it as a wrap or a roll.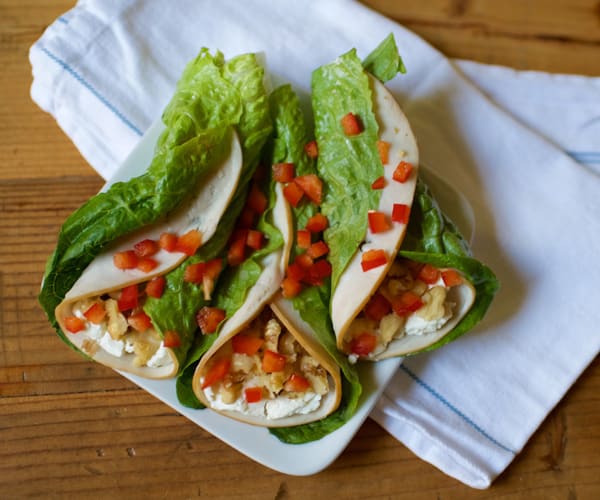 Spinach
Popeye was ahead of his time. Spinach might not pack enough protein to make your muscles pop, but it's still a nutritional powerhouse. Spinach is rich in vitamin K, calcium, phosphorus, potassium, zinc, and selenium. And one cup contains just seven calories. Delicious in a sandwich or quiche, we also suggest adding it to muffins and salads.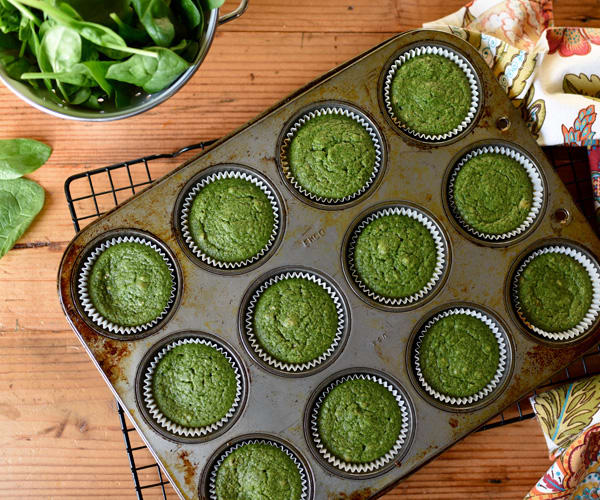 Arugula
Want something more flavorful than lettuce and a bit sexier than spinach? Try arugula. This peppery, leafy vegetable prefers cooler weather, so it's at its peak in early spring. It becomes spicier as the weather gets warmer, so if you prefer it milder, don't wait to pick some up. Also known as "rocket," arugula can serve as fresh touch to sandwiches, but you can never go wrong with using it as a salad base. We love arugula in this fresh and fruity watermelon salad.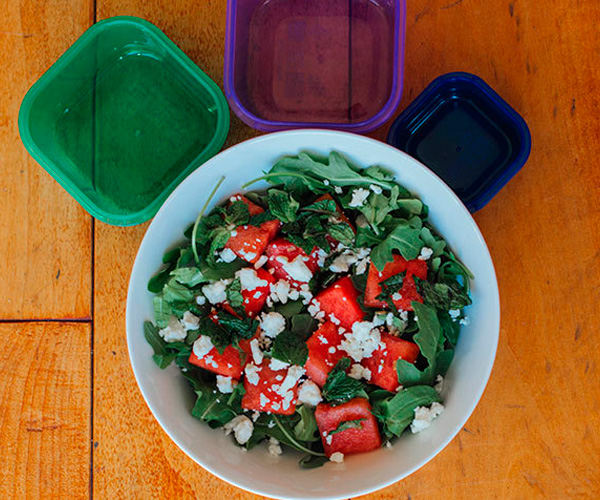 Watercress
Yet another leafy green that blooms in spring, watercress recently landed at the top of the Center's for Disease Control and Prevention's list of fruit and vegetables most strongly associated with a reduction in the risk of chronic disease. Indeed, a recent study by Indian researchers found that it can significantly reduce complications associated with diabetes. Arugula and watercress are similar in flavor, but watercress has slightly less of a bite. They can often be used interchangeably, but we love watercress as a topping for avocado egg salad toast.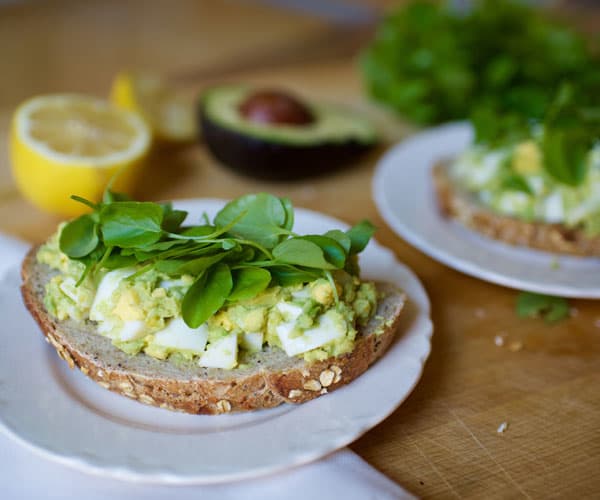 Parsley
If you only use this curly herb as a garnish, it's time to give it more room on your plate. Packed with flavor, vitamin C, and more vitamin K than Kale, parsley's mildly bitter taste can help add balance to savory dishes. But don't just take our word for it. See for yourself with our Body Beast-approved goat cheese, tomato, and parsley egg scramble.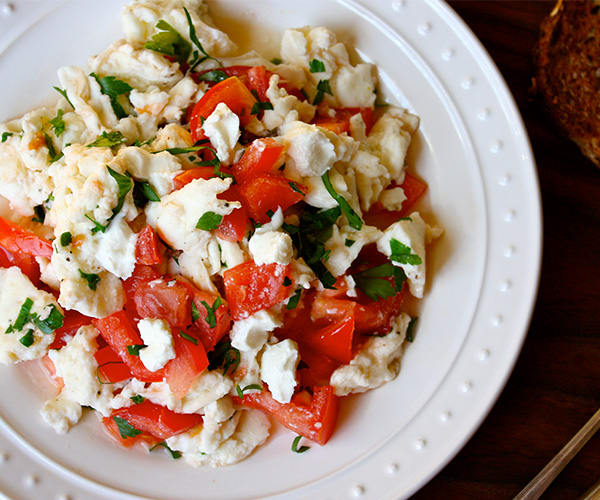 Fennel
For those who have never cooked with fennel, get ready for an incredible culinary surprise. With a slight licorice flavor, it has a distinctive taste that's hard to find elsewhere in the vegetable world. Eaten raw, fennel is sweet, crunchy, and surprisingly refreshing. It's planted in spring and is harvested later in the season, making it a perfect addition to both spring and summer salads, including our apple, fennel, and arugula mason jar salad.

Morel Mushrooms
The honeycomb-texture isn't the only thing unique about these wild mushrooms — they're packed with vitamin D and antioxidants, making them an excellent alternative for recipes calling for run-of-the-mill button mushrooms. They're also fun to hunt, being easily identifiable and extremely palatable, and each March, thousands of people across North America do just that as they come into season. If you don't feel like foraging, you can also find morels at many leading grocery stores. Enjoy their rich flavor in a dish like chicken and mushroom pasta.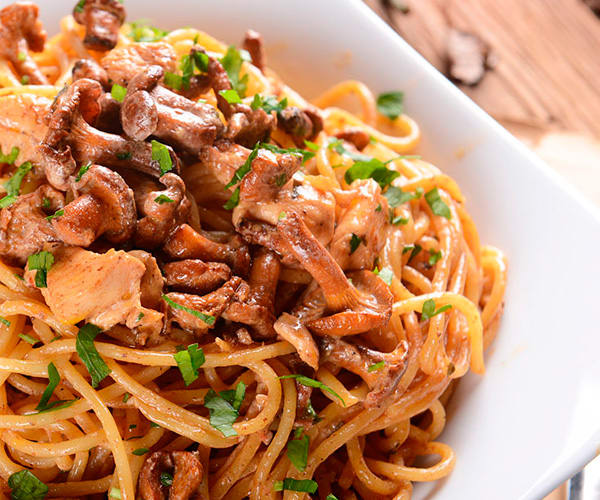 Onions
Onions are planted as soon as the ground can be worked in the spring, and mature a few months later. Whether you opt for yellow, red, or white, eating them in season ensures that you'll enjoy them when they're most flavorful. Although they make terrible breath fresheners, onions are terrific health boosters thanks to a potent antioxidant profile. Consuming them regularly can also boost bone density and strength, according to a study at the Medical University of South Carolina. Our favorite onion-packed dish: Steak tacos.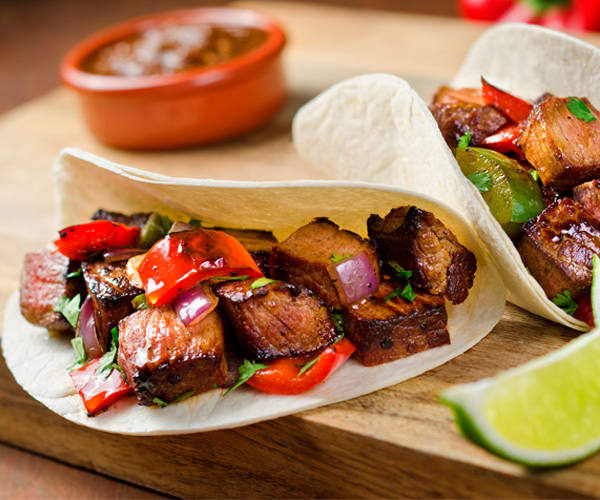 Cucumbers
Crisp and refreshing, cucumbers can help cool you down in summer, although you can start enjoying them as early as May. Being made of 96 percent water, and containing just eight calories per half cup, you might think they're as nutritionally bereft as iceberg lettuce. But they're a potent source of several vitamins and minerals, not to mention fisetin, a compound that might help prevent memory loss, dementia, and even Alzheimer's, according to a recent study at The Salk Institute for Biological Studies. They're also rich in a phytonutrient called cucurbitacin, which shows promising anti-cancer properties, according to a study in the International Journal of Health Sciences. And our five-ingredient Greek cucumber salad is the perfect way to enjoy them.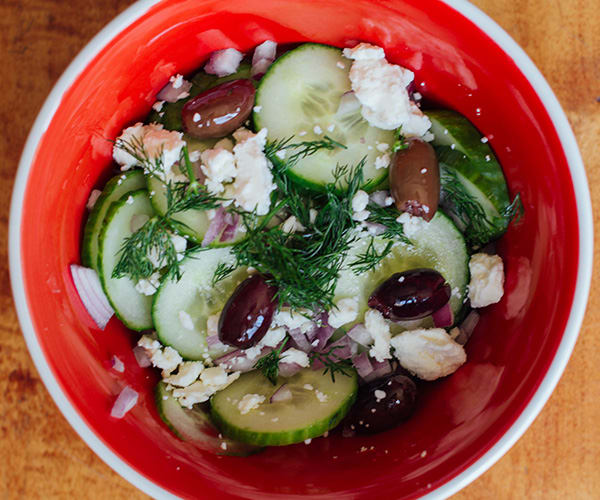 Avocados
Officially classified as a berry, the popularity of avocados has never been higher. Which is why you'll find them in your grocery store year-round. But that tiny avocado you buy in the middle of winter is but a shadow of the creamy, flavorful super fruit that begins hitting store shelves in spring. Although avocado production peaks in the summer, now is the time to get in on the action with 10 recipes that any avocado-lover will adore.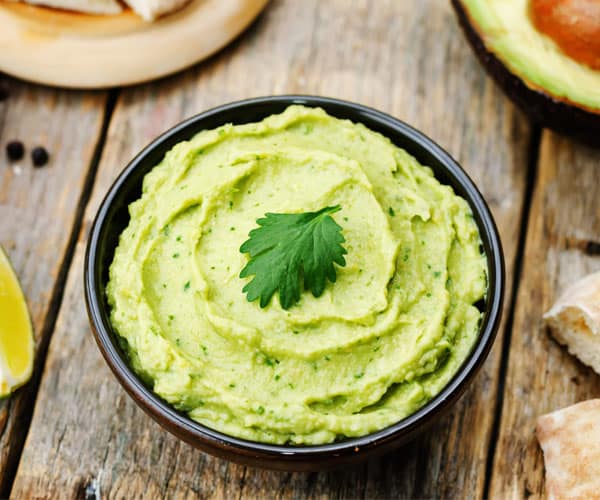 Apricots
Keep an eye out for this orange fruit in May, and then pounce when you see it — its season only lasts until early July. Not to be confused with peaches, apricots are smaller, tarter, and more silky than fuzzy. They're also high in carotenoids, phytonutrients that act like antioxidants. Our recipe for fruity whole-grain breakfast porridge calls for dried apricots, but sliced fresh apricots will work just as well (if not better).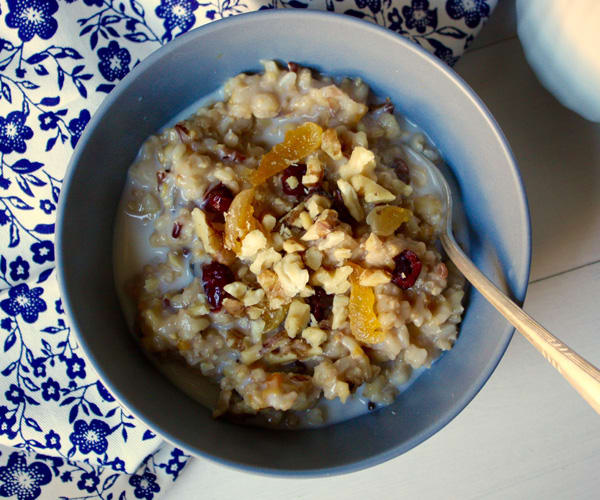 Mangoes
Don't be too upset if you miss this fruit in spring; it comes back into season in the fall. But neither should you wait if you can help it — their first season is their best one. One cup contains 100 calories, and 100 percent of the RDA of vitamin C (not to mention scores of other vitamins, minerals, and antioxidants). Try our curried quinoa and peas with cashews dish when the weather heats up. And if you're ever in the mood for tortilla chips and dip, you can't go wrong with our crowd-pleasing chunky rainbow salsa.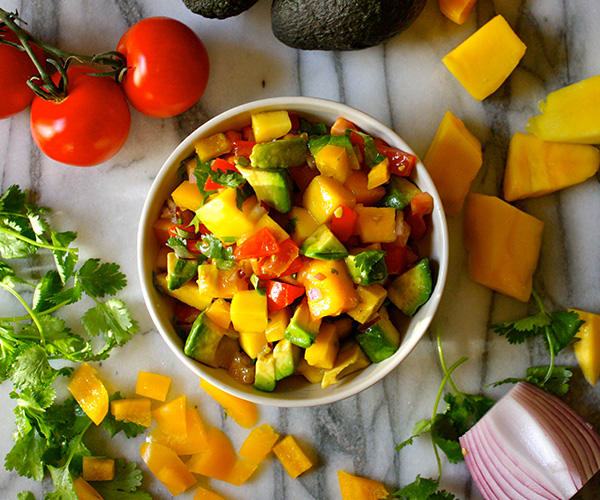 Pineapple
Another tropical fruit, pineapples also peak in the springtime. One cup of pineapple will fill your daily quota of vitamin C, and provide a significant amount of manganese, and element critical for the formation of bones and connective tissues. Pineapple chunks are a delicious addition to smoothies, not to mention crunchy spicy shredded pork tacos.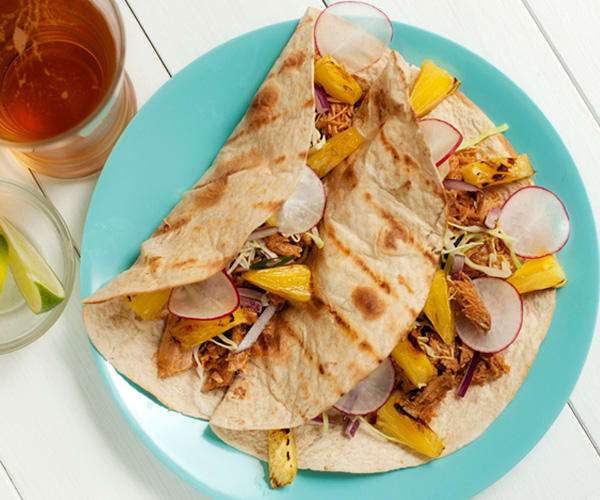 Strawberries
For most of the country, these red berries start popping up around May and continue through July. Don't let their sweet taste fool you — strawberries are nutritional powerhouses. One cup packs three gams of fibers and more than 150 percent of the RDA of vitamin C. Need another reason to grab a cup? A study in the Journal of Agricultural and Food Chemistry found that strawberries can boost your brain health and help prevent age-related degeneration. Eat them raw or toss them into our favorite spinach salad.