10 Recipes for Avocado Lovers
Slice open an avocado and, if you can stop yourself from scooping the fruit straight into your mouth by the spoonful (it's tough, we know), you can turn it into any one of the 10 good-for-you snacks below.
How to Choose an Avocado
There's never a bad time to try a new avocado recipe, but part of the recipe's success relies on picking the right avocado. Here's what to look for:
First, give an avocado a light squeeze. If it's hard a rock, then it's not ripe enough to eat. If it's squishy or has soft spots, it may be bruised and brown inside.
Look for an avocado that is still firm but gives slightly under your fingertips.
Next, pull back the little knob of stem and check the color of the flesh underneath. If the stem is difficult to remove, the avocado is not quite ripe.
If the stem is already gone or the flesh underneath it is brown, the inside of the avocado will likely be flecked with brown spots as well.
If the stem pulls away easily and reveals flesh that is light green, you are holding a perfectly ripe avocado that's bright green and silky smooth on the inside.
(Pro tip: Now that you've picked your avocado, here's an easy way to cut it.)
10 Avocado Recipes
Nothing beats a bowl of creamy homemade guacamole when you're feeling snack-ish.
This guacamole recipe from the new FIXATE Vol. 2 Cookbook is bursting with bright flavors like tomatoes, onions, fresh lime juice, and cilantro. It's the perfect side dish for the big game or any time you're craving avocado.
Serve it with homemade pretzel chips and you've got a winning combination on your hands.
Pro tip: You can get more delicious recipes like this in the FIXATE Vol. 2 Cookbook, which comes with Ultimate Portion Fix. Learn more here.
Chunky Rainbow Salsa
To turn up the heat, add finely chopped jalapeño or habanero pepper to make this visually stunning salsa extra spicy.
Fresh mango balances out the burn and adds a sweet dimension to the salsa that goes well with fish or chicken and these baked tortilla chips. Get the recipe.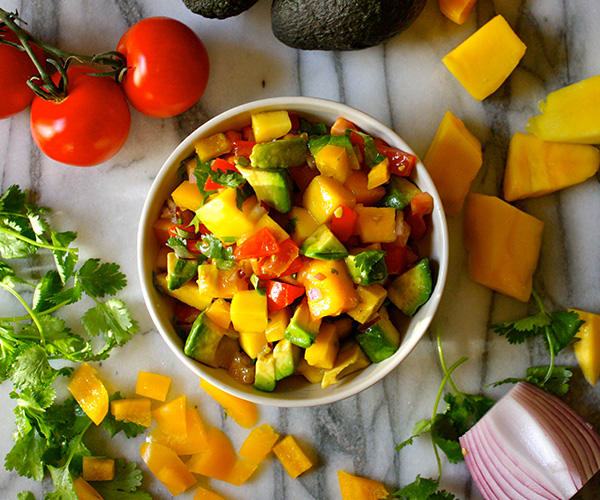 Avocado Toast With Pumpkin Seeds
It's not really possible to get bored of avocado toast. Especially when there are hundreds of variations to try.
For this one, sprinkle with crunchy pumpkin seeds and add a pinch of crushed red pepper. Get the recipe.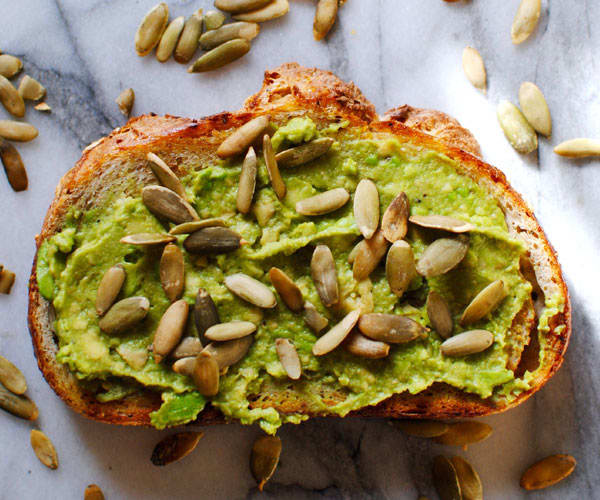 Avocado Toast With Tomatoes
And, here's another. For this version, slice up the juiciest tomato you can find and layer them on top of the avocado. Top with a dusting of salt and pepper. Get the recipe.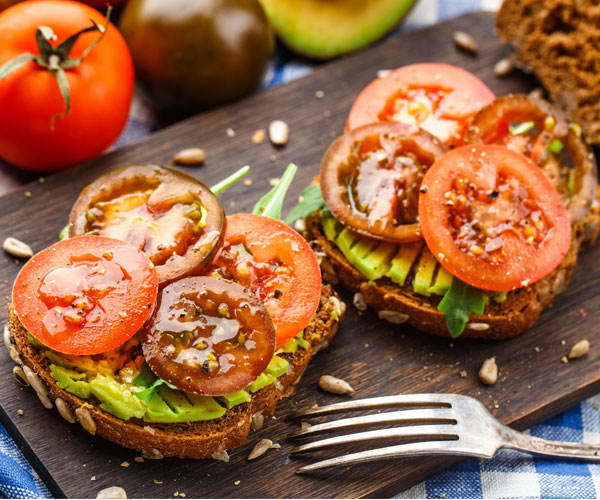 Mint and Avocado Green Shakeology
Avocados transform this spinach-and-mint smoothie into a rich, velvety shake. Get the recipe.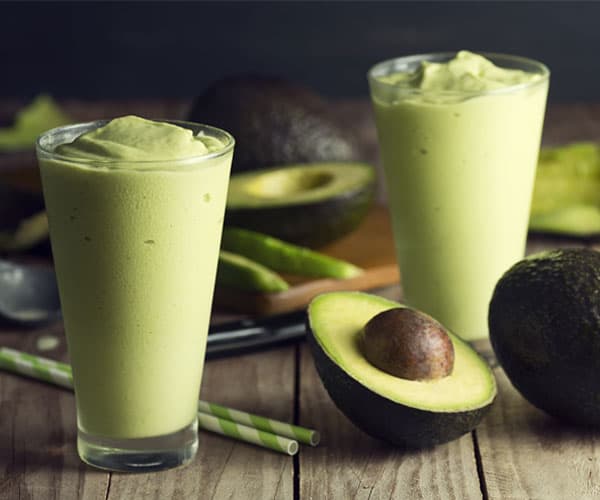 Turkey Avocado Wrap
There are wraps and then there's this wrap. To create it, mash together white beans with avocado, then use the creamy hummus-like filling as a spread on a whole-grain tortilla or lavash.
Top with cabbage and carrot slaw and a slice of turkey. Devour for lunch or roll tightly then slice into two-inch bites and serve at your next party. Get the recipe.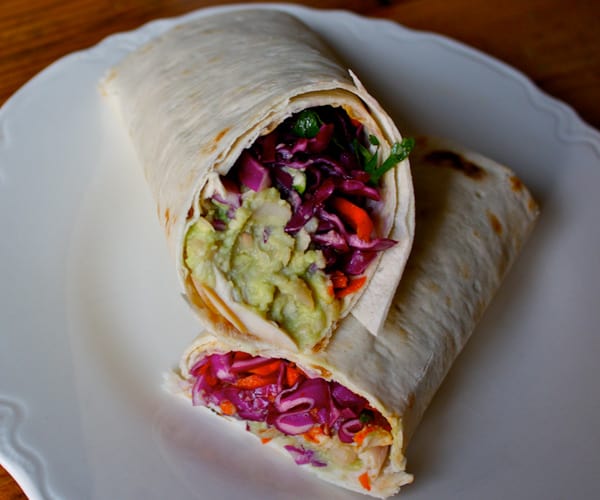 Arugula Salad With Chicken and Black Beans
When a salad has just five ingredients, avocados shine. In this recipe, black beans, tomatoes, chicken, and arugula play second fiddle to our favorite healthy fat. Get the recipe.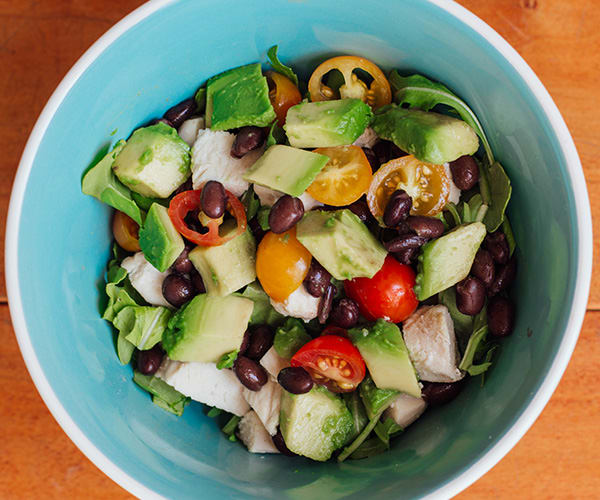 Avocado Hummus
Unless you've got the "cilantro is the worst" gene, try this cilantro-spiked hummus. It's just one more way to smother avocado goodness on top of anything and everything. Get the recipe.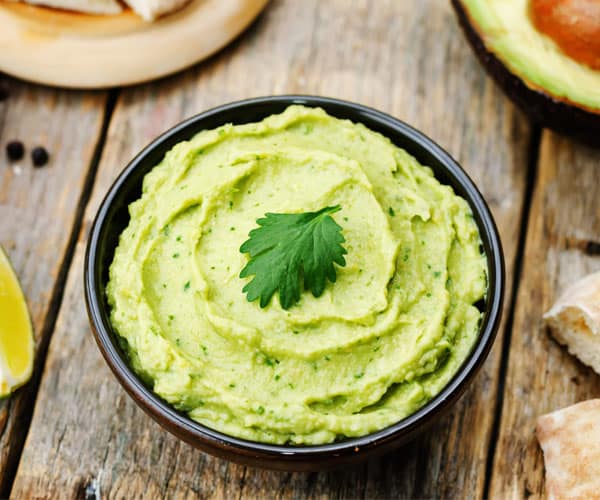 Cucumber Avocado Rolls
Don't tell anyone, but these pretty cucumber and avocado roll-ups spiked with fresh basil and lime take minutes to make. Get the recipe.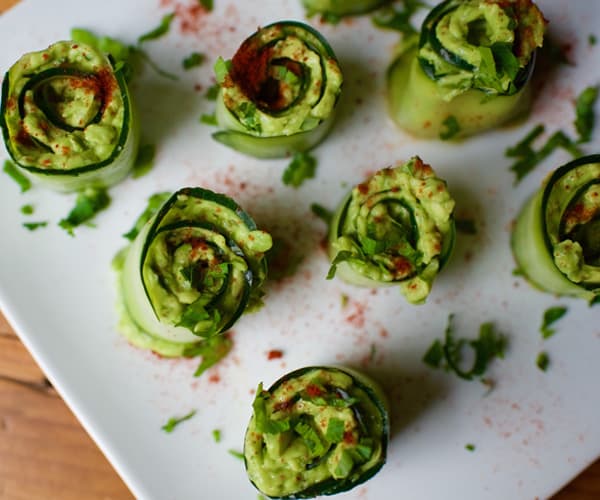 Fudgy Avocado Brownies
Sure they sound weird, but they taste out-of-this-world, so who cares? Avocados lend their creamy texture to these chocolaty brownies to make them extra rich and fudgy. Get the recipe.