Spring Salad with Peas and Radishes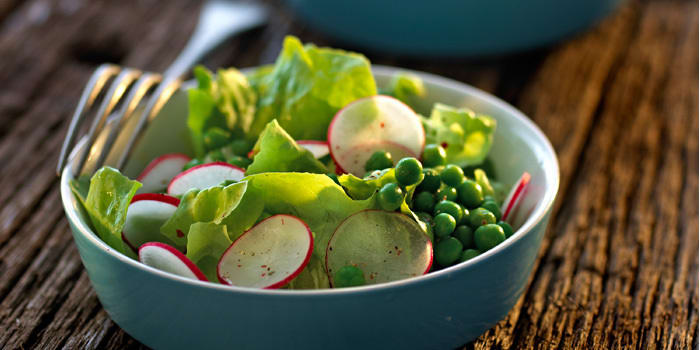 Spring is finally here! This salad, made with fresh peas, sliced radishes, and a lemon vinaigrette is the perfect way to celebrate the end of winter.
Total Time: 27 min.
Prep Time: 15 min.
Cooking Time: 2 min.
Yield: 4 servings
Ingredients:
Hot water
¼ cup fresh lemon juice
1 Tbsp. extra-virgin olive oil
¼ tsp. sea salt (or Himalayan salt)
¼ tsp. ground black pepper
2 cups fresh shelled peas
1 head Bibb lettuce (or arugula), washed, patted dry, leaves torn
¼ cup coarsely chopped fresh mint
1 cup thinly sliced radishes
2 Tbsp. shaved pecorino Romano cheese (optional)
Preparation:
1. Bring water to a boil in medium saucepan.
2. Combine lemon juice, oil, salt, and pepper in a small bowl; whisk to blend. Set aside.
3. Add peas to water; cook for 1 to 2 minutes. Drain.
4. Plunge peas into ice water for about 10 minutes, or until peas are cold; drain again. Set aside.
5. Combine lettuce and mint in a large serving bowl; mix well.
6. Top with peas, radishes, and cheese. Drizzle with dressing; toss gently to blend.
7. Divide evenly between four serving plates.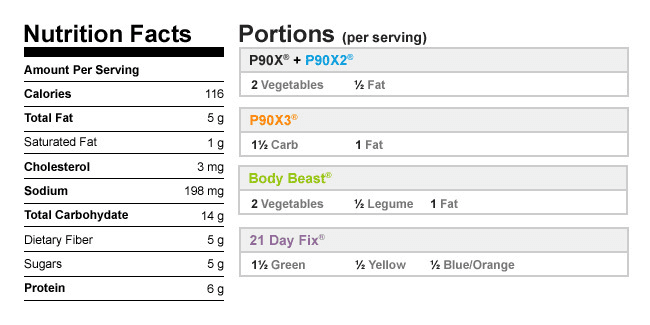 If you have questions about the portions, please click here to post a question in our forums so our experts can help. Please include a link to the recipe you're asking about.