13 Healthy Egg Recipes For Every Meal of the Day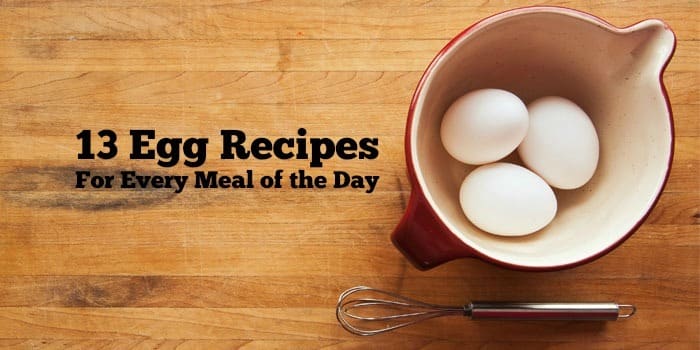 For years, I ate an egg or two at breakfast almost every day. A few months ago, I started drinking Shakeology in the morning instead, and while I like it, I also found myself really missing those eggs.
I still bought them at the market out of habit, but then they'd just sit there in my fridge.
I didn't want to waste them, so I started adding them to other meals: adding hard-boiled ones to salads, scrambling a few up for burritos, cracking them onto pizza before popping the pie in the oven.
It changed the way I think of eggs. They really aren't just for breakfast.
Here are 13 recipes to help you enjoy eggs for any meal of the day, including dessert!
Healthy Egg Recipes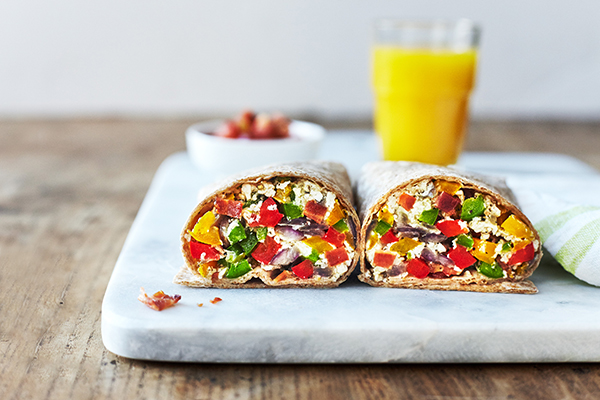 1. Egg White Breakfast Burrito
This burrito is loaded with egg whites, turkey bacon (yes, bacon!), and bell peppers to create a grab-and-go, high-protein breakfast. Get the recipe.
2. Herbed Poached Egg Whites on Wheat
A sprinkle of chopped tarragon takes basic egg-whites to a new level of flavor. Don't be intimidated by poaching eggs, it's easier than you think! This light breakfast contains only 157 calories. Get the recipe.
3. Egg White Omelet with Mushrooms, Tomato, and Cheddar
Power-up your morning with this protein-packed egg white omelet stuffed with mushrooms and chopped tomato. Mix it up by substituting your favorite veggies, like spinach and bell peppers. Get the recipe.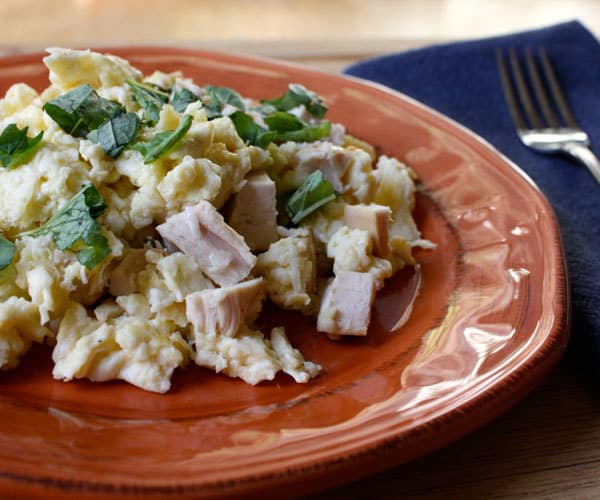 4. Egg White Scramble With Chicken
This satisfying scramble starts your day with plenty of protein, and it's a great way to use leftover chicken! Get the recipe.
5. Spinach Omelet With Gouda
Try something a little different with this spinach and corn omelet sprinkled with flavorful smoked gouda cheese. Get the recipe.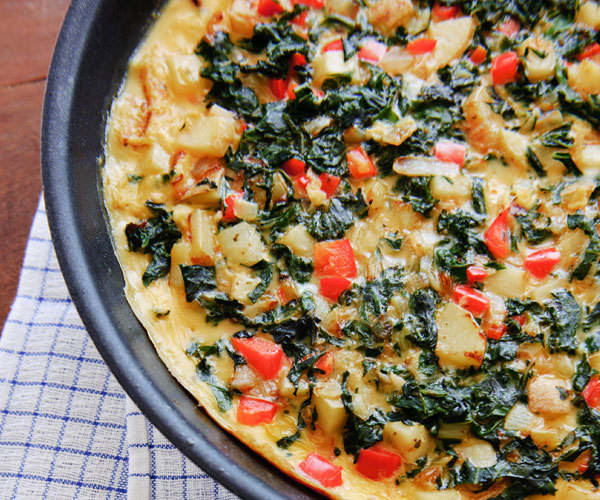 6. Frittata With Swiss Chard, Tomatoes, and Parmesan
This colorful frittata is easy to make and tastes great for breakfast, lunch, or dinner. Swap out chard for spinach or kale if you prefer. Tastes great warm or cold! Get the recipe.
7. Huevos Rancheros
This Mexican egg dish makes a perfect weekend breakfast. In a hurry? Swap in prepared tomato salsa. Get the recipe.
8. Hummus-Filled Eggs
For a filling, protein-packed snack, try hummus with your eggs. Chopped kalamata olives and smoked paprika make these taste like no deviled eggs we've ever had. Get the recipe.
9. Poached Eggs With Asparagus
The classic pairing of steamed asparagus and poached eggs makes a tasty breakfast or brunch, but we like it as a complete, healthy meal any time of day. Get the recipe.
10. Poached Eggs With Greens and Brown Rice
This versatile recipe can be a savory breakfast, lunch, or dinner. Give it a try, and this delicious rice bowl might become a favorite go-to meal. Get the recipe.
11. Salad Niçoise
We gave this classic French salad a healthy makeover! It makes a filling lunch or dinner and has only 291 calories per serving. Get the recipe.
12. Easy Fried Rice
Can something with "fried" in the name be good for you? We made it possible with this lighter version made with brown rice, eggs, chicken, and vegetables. Get the recipe.
13. Pumpkin Coconut Custard
Step into fall with these pumpkin custards made with cinnamon, ginger, nutmeg, and a touch of coconut extract. Get the recipe.