11 Healthy Recipes for Easter Brunch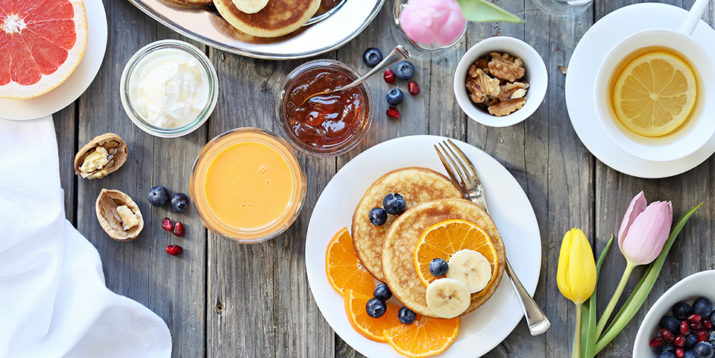 If you're celebrating Easter with friends and family, then these delicious recipes are perfect for a healthy holiday brunch.
We've created healthy versions everything from waffles and muffins to quiches and pancakes…and of course, a fresh salad that's perfect for spring.
Many of these dishes can be easily prepared ahead of time, so you can enjoy your Easter egg hunt without breaking a sweat in the kitchen.
Healthy Easter Brunch Recipes
1. Apple Cinnamon Protein Pancakes
These pancakes are topped with warm, cinnamon-spiced apple slices, so there's no need to drown your pancakes in syrup.
This recipe is gluten-free, but you don't need to buy expensive gluten-free flour blends. All you need are oats and a bit of coconut flour. If you haven't used coconut flour before, it's a great one to have on hand for gluten-free baking.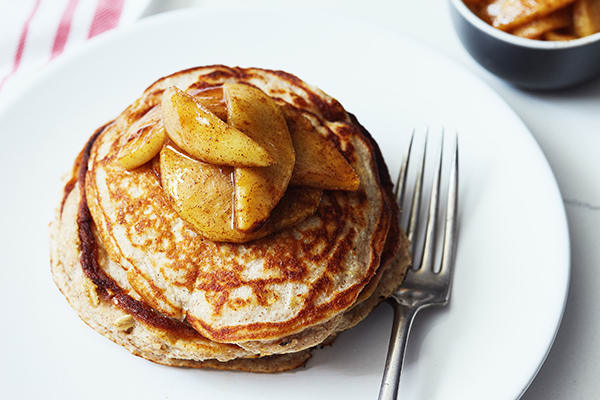 2. Zucchini, Red Pepper, Sweet Potato Frittata
Frittatas are a healthy alternative to quiche, and easier to make. Our zucchini, red pepper, and sweet potato frittata recipe tastes delicious. It will be the star of any brunch.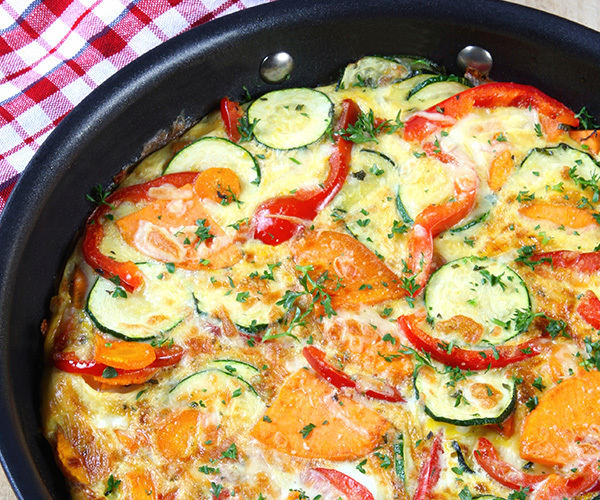 3. Sheet Pan Sweet Potato Hash With Eggs
Spiced with fragrant cumin, chili, and smoked paprika, topped with fresh cilantro and filled with fresh veggies and beans, this brunch dish is so filling, you'll want to eat it for dinner, too.
If you're looking for an easy breakfast that can feed the whole gang, this is the ideal dish to whip up in a pinch or just an opportunity to strut your superior brunch-making skills.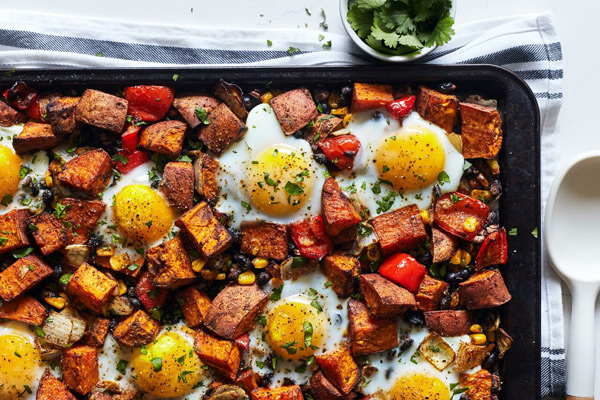 4. Blueberry Maple Muffins
These blueberry muffins taste — and smell — incredible. One whiff of them fresh from the oven and you won't be able to wait until they hit your plate! Get the recipe.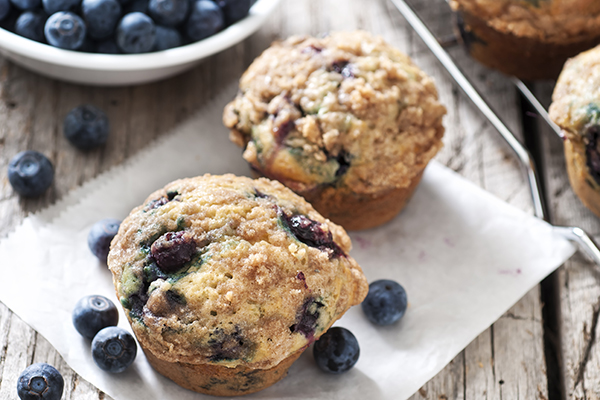 5. Cashew and Oat Waffles
Skip the refined white flour — our waffles are made with cashews and oats for healthy fats and whole grains. If you have any left-over (which is unlikely), freeze them and pop them in the toaster for a quick weekday breakfast. Get the recipe.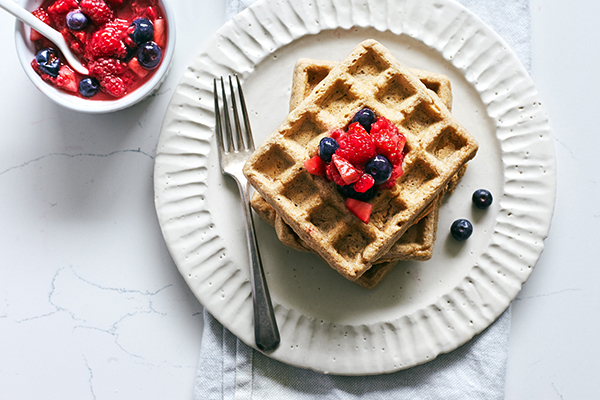 6. Mini Denver Quiches
These mini Denver quiches with ham, cheese, and bell pepper are perfect bite-sized appetizers for brunch, and they make a great grab-and-go breakfast! Get the recipe.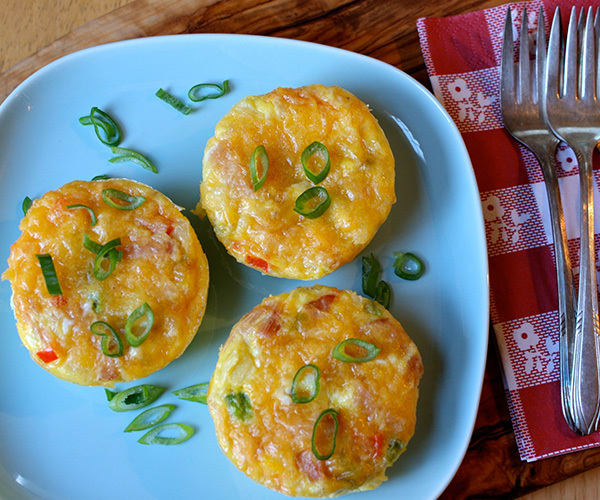 7. Vegetarian Eggs Benedict
The classic Benedict made with ham or Canadian bacon, and smothered with buttery hollandaise sauce is only the beginning.
This vegetarian eggs Benedict with sautéed asparagus and mushrooms and a much healthier version of hollandaise sauce is a delicious way to get your brunch on.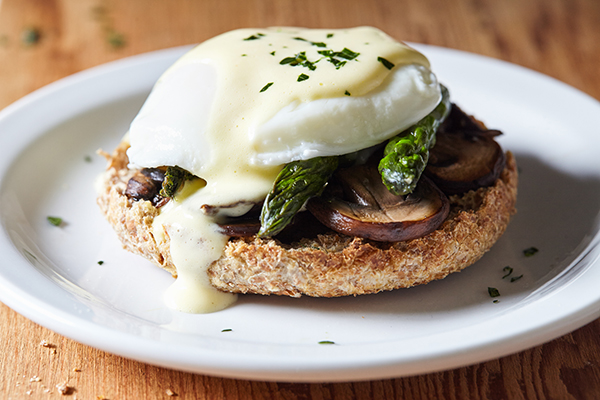 8. Spring Salad With Peas and Radishes
Spring is finally here! This salad, made with fresh peas, sliced radishes, and a lemon vinaigrette is the perfect way to celebrate the end of winter. Get the recipe.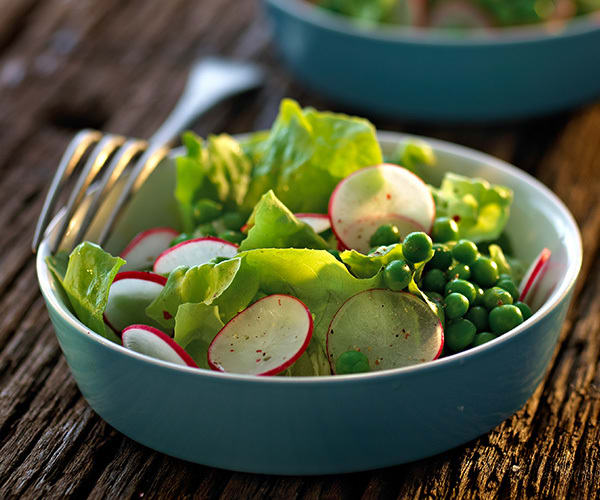 9. Spinach, Tomato, and Quinoa Breakfast Casserole
The best part is that this recipe is incredibly versatile: Use it as a template for other delicious combinations.
Swap spinach and tomatoes for any other vegetables you like. We made this breakfast casserole vegetarian, but it would also taste great with pieces of lean ham, turkey bacon, or chicken breast. Get the recipe here.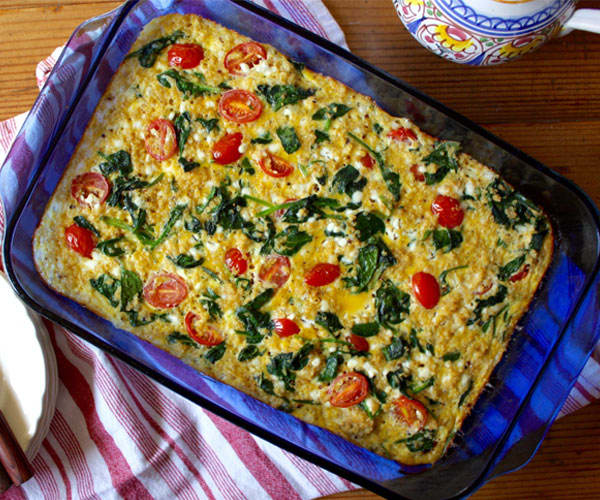 10. Breakfast Quesadilla
Who can resist the combination of colorful veggies, protein-packed eggs, and melted cheddar cheese?! It's basically a grilled cheese with boosts of protein and a little fiber. Even picky kids can get on board with this dish!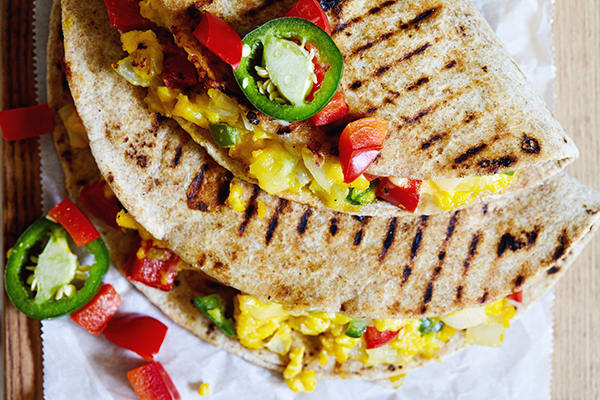 11. Zucchini Bread
Our healthier take on zucchini bread has all of the moisture and flavor you expect in a good slice of zucchini bread, thanks to apple sauce and coconut oil. Get the recipe.