12 Healthy Breakfast Ideas for the Holidays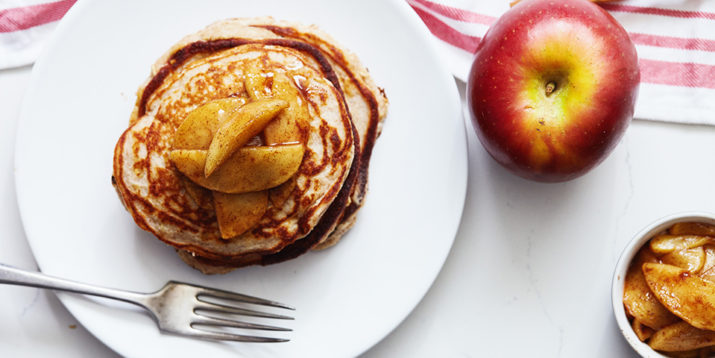 If you don't feel like noshing on holiday leftovers the morning after, here are 12 breakfast recipes that will give you a healthy way to start your day.
And if your holiday tradition includes treats, try one (or all!) of these yummy holiday Shakeology treats!
Egg Dishes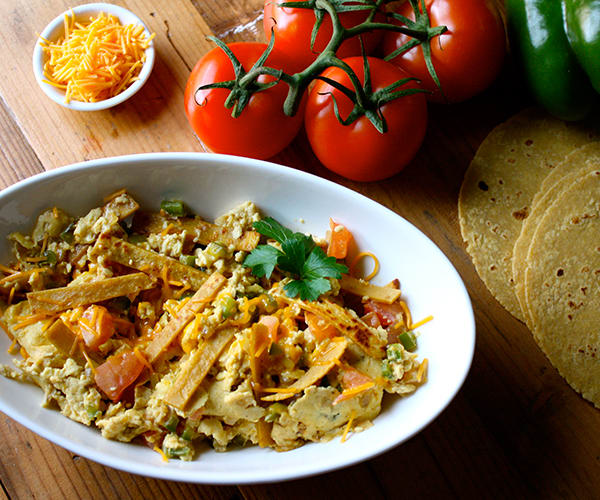 1.Tex-Mex Scrambled Eggs and Veggies (Migas)
This traditional Tex-Mex breakfast scramble with crunchy tortilla strips, onions, tomatoes, and peppers is known as migas.
For more heft, toss in some lean protein like shredded chicken.
Want a little more heat? Adding diced green chiles will really wake you up!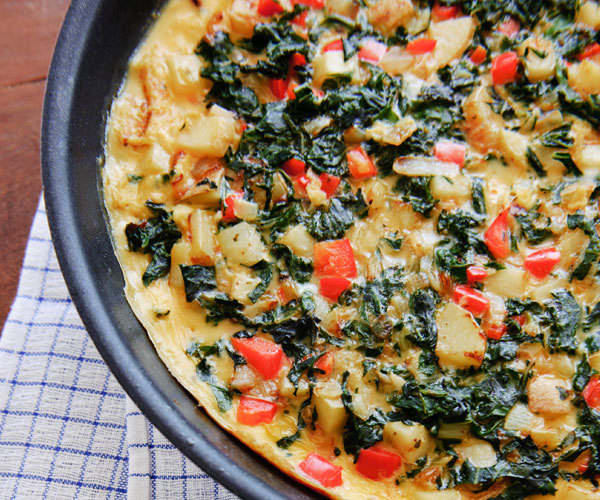 2. Frittata With Swiss Chard, Tomatoes, and Parmesan
This festive frittata has the colors of the season and is easy to make for your holiday morning spread.
Use this easily customizable recipe as a jumping-off point to create your own favorite frittata.
You can swap out chard for your favorite green, or substitute sweet bell peppers or sautéed mushrooms for the tomatoes. Or try beans, artichoke hearts, or sun-dried tomatoes.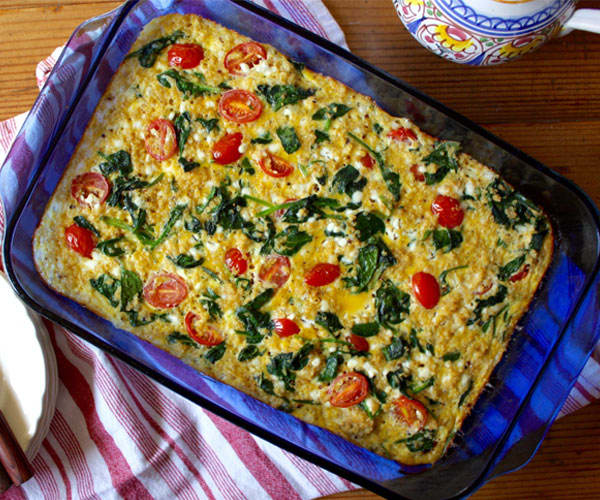 3. Spinach, Tomato, and Quinoa Breakfast Casserole
This isn't your grandma's casserole: This breakfast casserole features veggies, protein, and cottage cheese.
The best part is that this recipe is incredibly versatile: Use it as a template for other delicious combinations.*
Swap spinach and tomatoes for any other vegetables you like.
We made this breakfast casserole vegetarian, but it would also taste great with pieces of lean ham, turkey bacon, or chicken breast.
Sweet Breakfast Recipes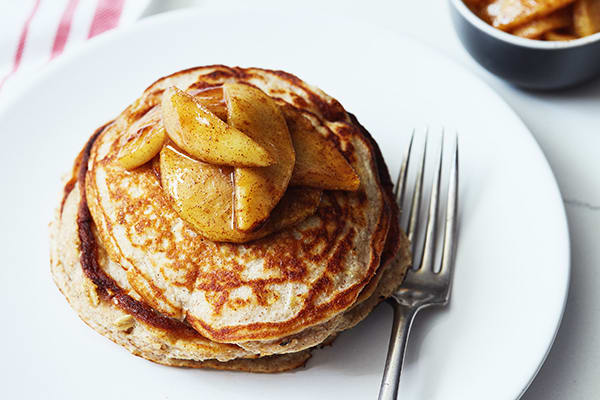 4. Apple Cinnamon Protein Pancakes
These Apple Cinnamon Protein Pancakes are a healthier twist on the breakfast favorite.
This recipe is gluten-free, but you don't need to buy expensive gluten-free flour blends.
Instead, all you'll need are oats and a bit of coconut flour. If you haven't used coconut flour before, it's great to have on hand for gluten-free baking.
5. Blueberry Maple Muffins
These blueberry muffins taste — and smell — incredible. One whiff of them fresh from the oven and you won't be able to wait until they hit your plate.
The blueberries in this recipe could easily be swapped for red raspberries or you can do a mix of half and half!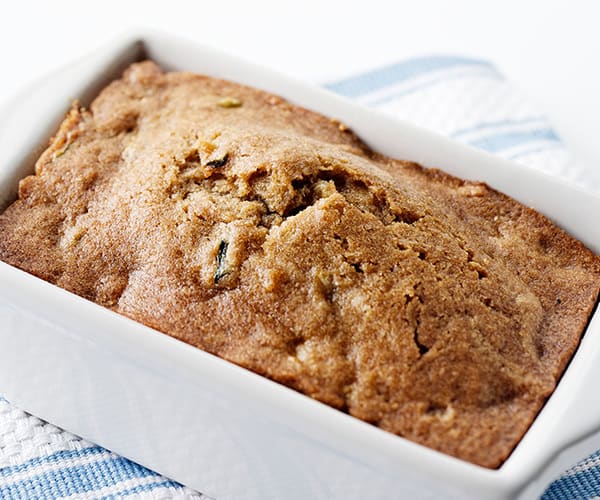 6. Zucchini Bread
This healthier take on zucchini bread has all of the moisture and flavor you expect from a homemade loaf, thanks to applesauce and coconut oil.
Add a dash of nutmeg and ginger for extra holiday flavor. Get the recipe.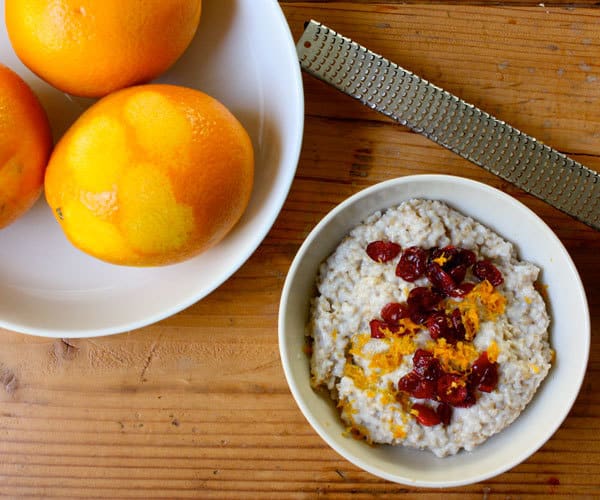 7. Cranberry Orange Oatmeal
Make your morning cozy and warm with hearty steel-cut oats topped with zesty orange and cranberries. Get the recipe.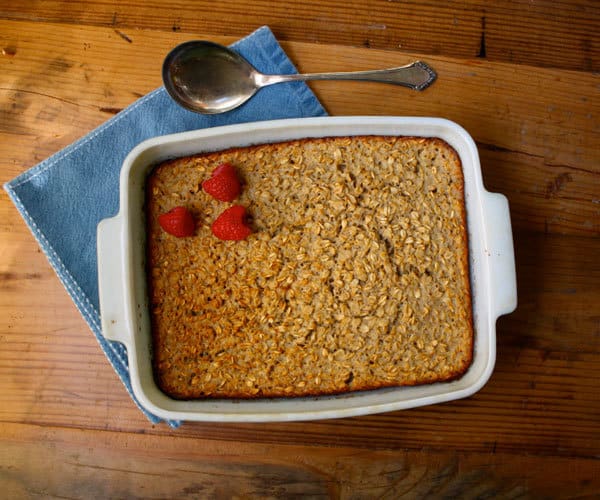 8. Baked Vanilla Oatmeal With Nutmeg
This delicious breakfast puts a twist on your morning oatmeal. There are only a few ingredients to mix together before you pop the dish in the oven.
Add a chopped apple and sprinkle of cinnamon for even more flavor.
9. Holiday Spice Oatmeal
Holiday spice and everything nice (and healthy) is exactly what you'll find in this seasonally-inspired oatmeal.
Shakeology Smoothies
A healthy shake is a great way to start your day — and help keep you from overindulging in holiday leftovers!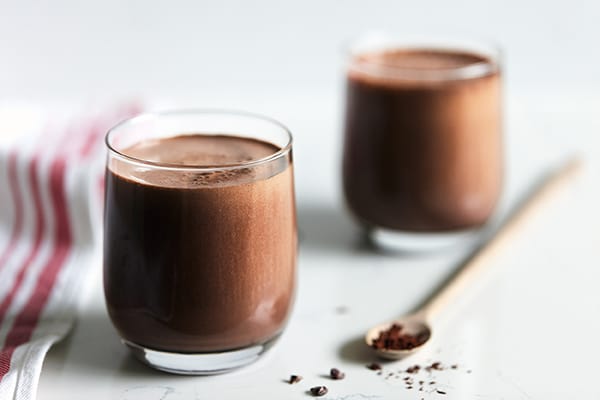 10. Triple Chocolate Shakeology
What do we wish we could eat for breakfast (and lunch, and dinner)? Chocolate, extra chocolate, and even more chocolate.
This Triple Chocolate Shakeology smoothie is the answer to our chocolate wishes.
It's made with rich and creamy Chocolate Whey Shakeology, with an added boost of cocoa powder AND cacao nibs for even more chocolatey flavor.
11. Sweet Creamy Coffee Shakeology
A huge cup of coffee is a delicious way to wake up in the morning, amirite?
But let's face it — it's not the most nutritious way to start your day. Here's a better way to face the day: a Sweet Creamy Coffee Shakeology.
All you need are five ingredients, and in about 10 minutes, you'll have the flavor of coffee plus the superfood nutrition of Shakeology in a glass.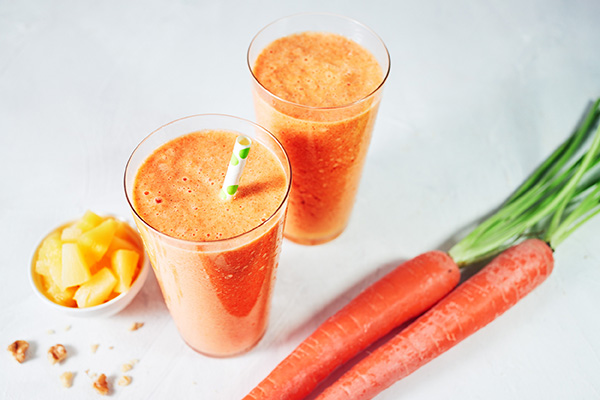 12. Carrot Cake Shakeology
This shake packs a punch of flavor, thanks to the fresh carrots, naturally sweet pineapple, walnuts, and cinnamon.
Vanilla Whey Shakeology makes it extra creamy and adds a delectable vanilla flavor that's a healthy alternative to the super sugary cream cheese frosting on top of most carrot cakes.