Healthy Snacks for Work Under 200 Calories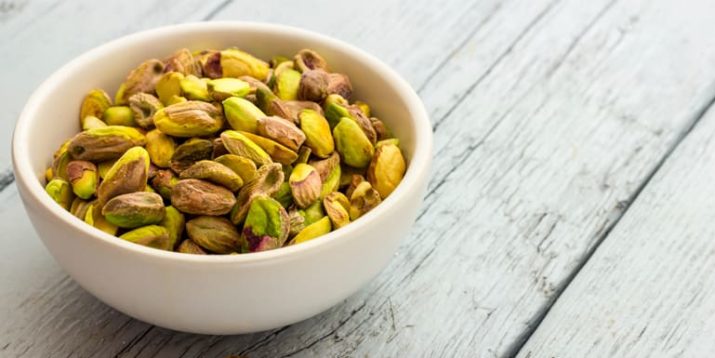 Snacking at work can be tricky, and potentially messy, especially if your job does not involve sitting at a desk all day. Here are some of our favorite office-friendly snacks that are easy to pack, don't necessarily need refrigeration, and can be eaten without plates and utensils. These healthy snacks for work will help keep your hunger pangs at bay and energy levels high through the afternoon slump — all for under 200 calories per serving.
All of the snacks below can be easily purchased at a grocery store, or are quick and simple to make. Pack a few of these snacks for the week and you'll never be tempted to hit the vending machine or grab one of those donuts someone left in the break room. If you have time, and want a slightly more elaborate snack plan,  or try some of these snack boxes or snack bags that also make great healthy snacks for work.
What are your favorite healthy snacks for work? Let us know in the comments!
Our Go-To Healthy Snacks for Work
Fruit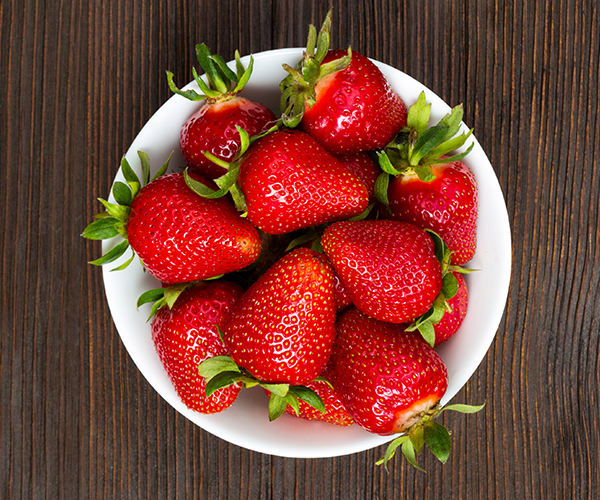 Fruit's fiber and high water content will help keep you full and hydrated as you work. Choose handheld fruits that are easy to eat on-the-go, like blueberries, figs, and grapes — or peel nectarines, slice strawberries, or cut cubes of mango and pineapple and place them in Tupperware containers (add a couple of toothpicks if you don't want to eat them with your hands).
Calories per serving (about 1 cup): about 50
Kale Chips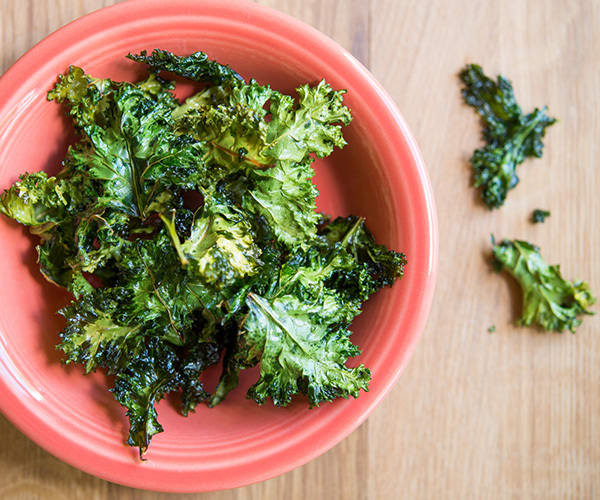 Craving something crunchy and salty? Kale chips are low in calories, high in vitamin A, and totally addictive. If you choose to buy kale chips, look for varieties that are low in fat and calories and made from all-natural ingredients. It can be easy to plow through a whole package of kale chips, be mindful of how many servings are in a package, and divide them into small plastic baggies if needed. It's easy to make your own kale chips, and you can season them with spices, sesame or chia seeds, or nutritional yeast.
Calories per serving (about 1 cup): 51
Shakeology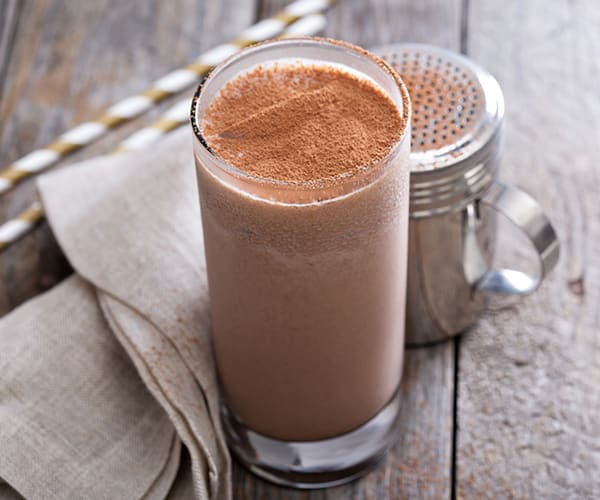 It doesn't get much more convenient than stashing a bag or individual to-go packets of vitamin- and mineral-packed Shakeology in your desk drawer. You'll be prepared for healthy snacks for work whenever hunger strikes. Just add water! You get the benefits of more than 40 fruits and vegetables, herbs, prebiotics, probiotics, and digestive enzymes in one serving.
If you don't have access to a blender and ice at work, just mix vigorously with water in a Shakeology shaker cup, for a frothy snack you can sip on the way to your next meeting. Bonus: If you're trying to ignore a post-lunch chocolate craving, chocolate-flavored Shakeology can help satisfy your sweet tooth.
Don't have Shakeology yet? Get all of the Shakeology flavors here.
Calories per serving: about 160 calories
Dried White Mulberries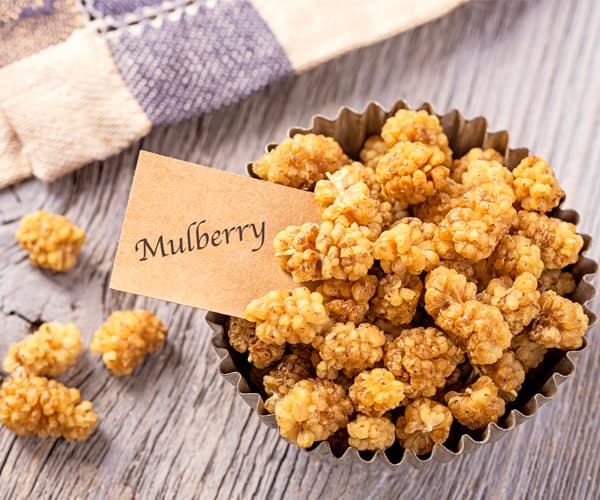 Dried mulberries deliver calcium and vitamin A for healthy skin, iron to help fight fatigue, and vitamin C for a healthy immune system. One ounce of mulberries contains 4 grams of filling fiber, 3 grams of muscle-building protein, and has only 90 calories.
Nutrient-rich mulberries also contain resveratrol, the powerful compound also found in red wine. In addition, a new study published in Frontiers in Physiology found that resveratrol could also help counteract the negative impact of high-fat/high-sugar diets in monkeys; but, human trials still need to be conducted. But no matter how those human trials turn out, that's no excuse to up your donut and French fry intake.
Calories per serving (about 1 oz.): 90
Peanut Butter and Banana Sandwich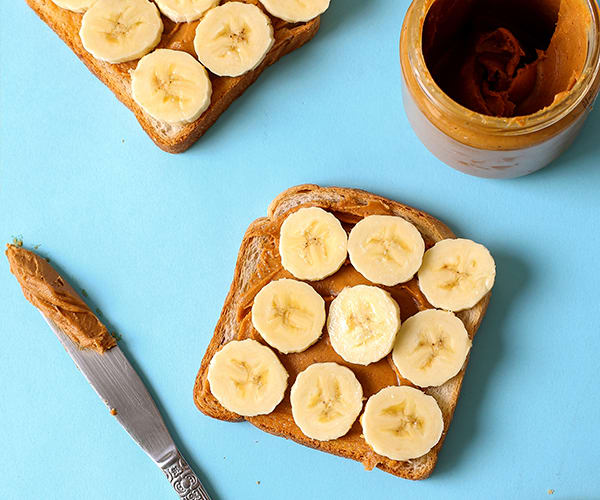 We loved them as kids, and we still love them. With fiber, protein, and healthy fats, a simple peanut butter and banana sandwich can keep your motor running and help fend off a mid-afternoon slump. Make a handy half sandwich with a slice of whole-grain bread (like Ezekiel sprouted grain bread), two teaspoons of all-natural nut butter, and ¼ banana (or sliced strawberries or apples). Eat it open-faced, or fold it in half for a packable sandwich.
Calories per serving: about 170
Pistachios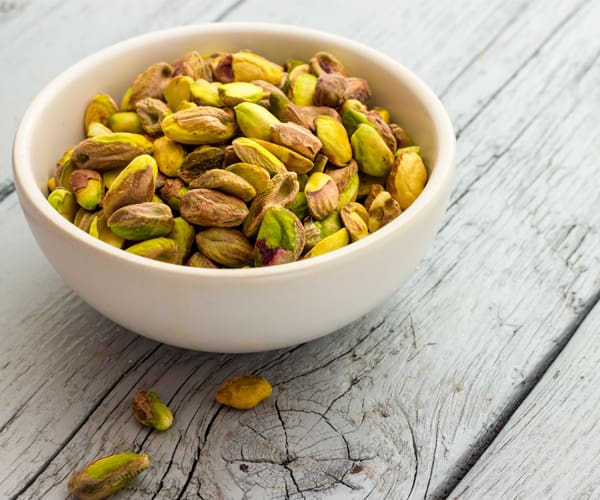 Generally speaking, a good snack provides carbohydrates, protein, fiber, and some healthy fat; pistachios contain all of these macros and more.
At 160 calories per serving (about 49 nuts,) pistachios pack 10 percent of the daily recommended amount of fiber and 6 grams of protein, as well as vitamin B6, which helps produce red blood cells and plays an important role in brain and nervous system health.
If you're intrigued by what's going on with the bacteria that live in your gut, you may be fascinated to find out that a 2014 study correlated eating tree nuts such as almonds and pistachios with improved levels of "good" gut bacteria. Those who ate pistachios had the best results.
Calories per serving (1 oz.): 160
Spiced Nuts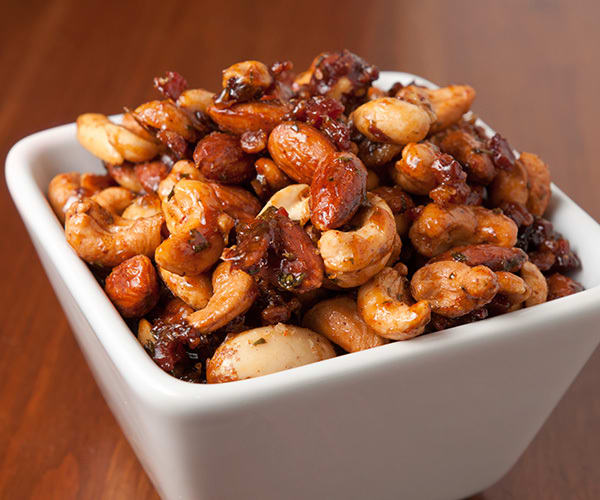 Deepen the flavor of nuts by roasting them with spices. This spiced nuts recipe that combines cinnamon, cayenne, and cumin with a touch of honey will keep you away from the store-bought nuts that are higher in sugar, salt, and added fat.
Calories per serving: 106
Hard-Boiled Eggs
You might find the idea of taking eggs to work with you a little odd, but hear us out. Hard-boiled eggs are loaded with protein for a quick power-up. It's easy to make a large batch for the whole week and keep them in the fridge until you're ready to eat them. For a quick grab-and-go snack, peel two hard-boiled eggs and pack them in a small bag or food storage container. Sprinkle with a dash of sea salt or paprika, or drizzle with balsamic vinegar for extra flavor. If you have a little more time, try these Hummus-Filled Eggs.
Calories per serving: 156
Roasted Chickpeas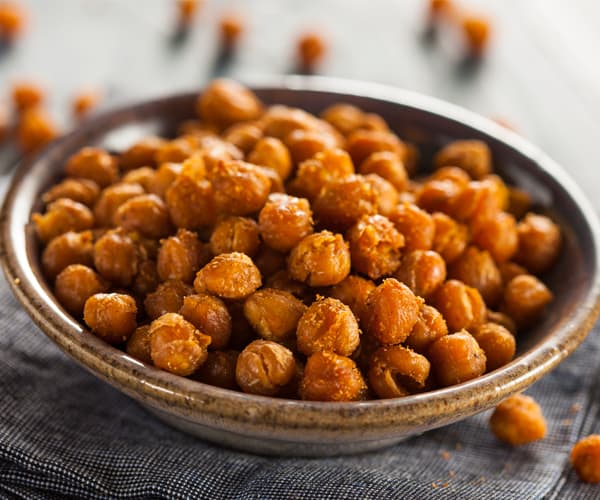 Call 'em garbanzo beans, chickpeas, or the Bengal gram, for only 120 calories per serving, roasted ones provide your body with 5 grams each of protein and fiber. They're also a good plant-based source of iron; a mineral that's lost when you sweat. Try these spicy roasted chickpeas, or roast chickpeas with maple and chai for a sweeter snack.
Both the American Heart Association and the American Cancer Society give legumes a thumbs-up. Like other legumes, chickpeas may help you stave off heart disease and diabetes while also keeping your weight in check due to its filling fiber and protein content.
Calories per serving (about ⅓ cup): about 150
Homemade Energy Bars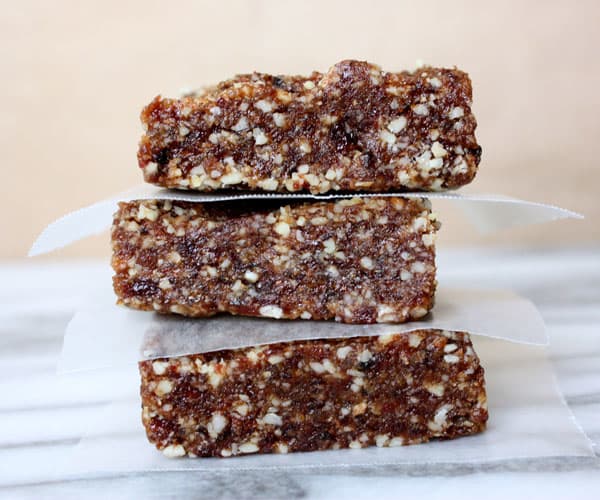 The bulk of prepackaged bars sold in vending machines or convenience stores are loaded with sugar, preservatives, and empty calories. These homemade bars can be made in minutes and contain only good-for-you ingredients like fruit and nuts.
Calories per serving: 124
Seaweed Snacks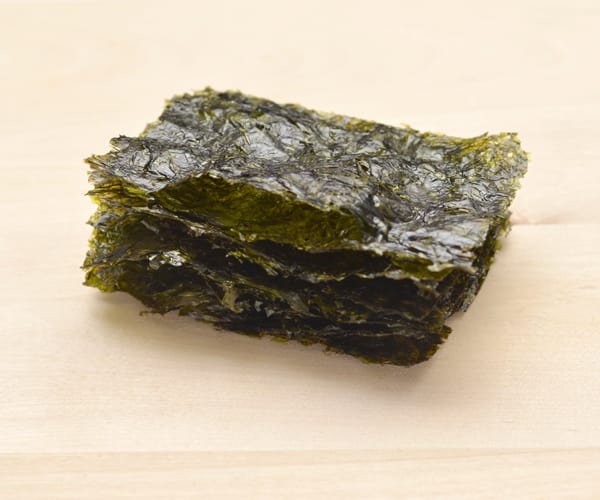 Craving something salty and crunchy? Instead of fat-filled chips, reach for organic, roasted seaweed snacks — one serving contains a mere 30 calories, depending on the brand.
Just trust us, they're tastier than they sound.
Seaweed is a good source of vitamin C, which may help boost immunity and keeps your skin in its best condition. It's also rich in iodine, a mineral essential for the thyroid gland to produce hormones and regulate metabolism.
A 2014 study published in Nutrition Reviews found that seaweed consumption may have numerous human health benefits.
Calories per serving: 30
Nut Butter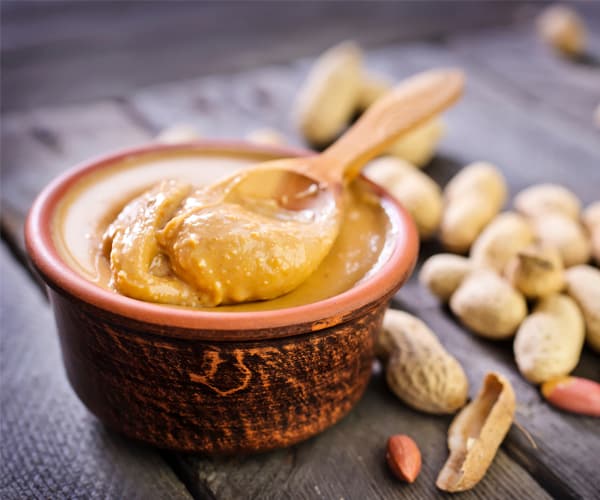 Let's be honest: A 30-calorie seaweed nosh is fine when you just want a little something salty, but it's not really going to cut it when you're hangry. For times like these, a serving or individually packaged squeeze pouch of nut butter can help tide you over until your next meal.
At about 180 calories per individual packet or for a 2-tablespoon serving, nut butter can quell your hunger in a surprisingly small amount, thanks to a combination of healthy fats, protein, and fiber. If you want to spice things up with flavored nut butters, fine. Just scrutinize the label to make sure the ingredients list isn't brimming with added sugars and additives.
Calories per serving (2 Tbsp.): 180 calories
Baby Carrots and Other Raw Veggies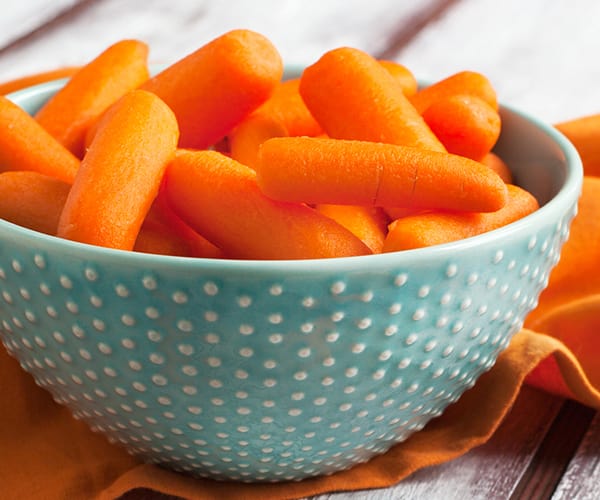 Maybe we're weird, but we think baby carrots are fun to eat, and they don't make a mess! They're sweet on their own, or you can combine them with hummus (or that peanut butter packet mentioned above) for a yummy, crunchy treat. Other crisp veggies make great snacks that travel well to work in a sealable container: snap peas, cucumbers, cherry tomatoes, and celery. Persian cucumbers are also a yummy single-serving snack.
Calories per serving (1 cup): 50
Seeds Are Healthy Snacks for Work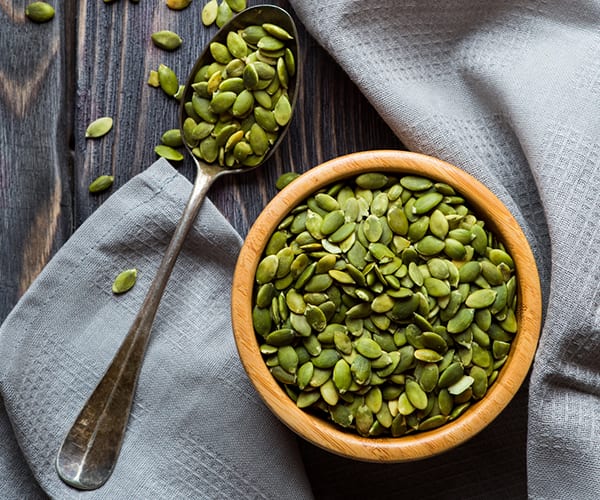 Though high in calories, seeds are high in heart-healthy magnesium and protein. Seeds in their shells can slow you down and make snack time last longer (it's a great excuse to take a break!), but choose shelled pumpkin or sunflower seeds if your hands will be busy when you need a quick snack at work. Roasted seeds can be high in sodium or cooked in oil, so choose raw seeds whenever possible or make your own spiced seeds.
Calories per serving (¼ cup): About 160