Shake Recipes in Every Color of the Rainbow
One of the best ways to help make sure you're getting the nutrients you need to nourish your whole body is by eating a wide variety of plants in every color of the rainbow.
Why?
A plant's color can help clue you in to the types of phytonutrients it contains — and each supports health in different ways.
Orange fruits and veggies like carrots, mango, papaya, and sweet potatoes contain carotenoids, which play an essential role in supporting eye and skin health.
Some anthocyanins, in red, purple, and blue plants like sweet cherries, blackberries, and raspberries, can help with exercise-induced muscle soreness.
One of the simplest ways to add more colorfully diverse plants to your diet is by loading up your morning smoothie with fruits, vegetables, whole grains, herbs, spices, seeds, and nuts.
Maybe you already add a banana or berries. But have you considered sweet potato, oats, beets, beans, or zucchini?!
We've rounded up 21 insanely delicious Shakeology recipes with plants in every color of the rainbow.
21 Rainbow-Colored Shakeology Recipes
Pink and Red Shakeology Recipes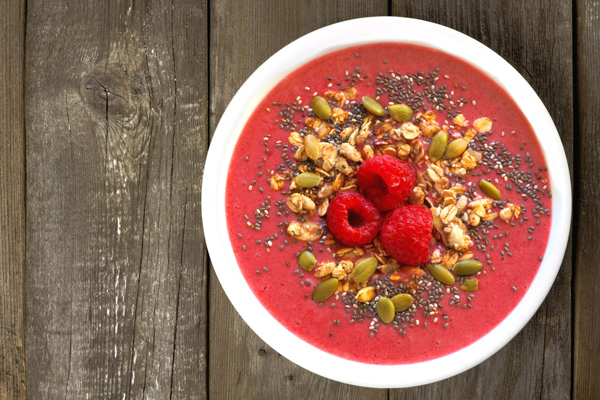 This bright-red bowl blends frozen berries with rolled oats and your favorite Shakeology flavor for a creamy, protein-packed smoothie.
Top off with pumpkin seeds and chia for a healthy dose of essential minerals.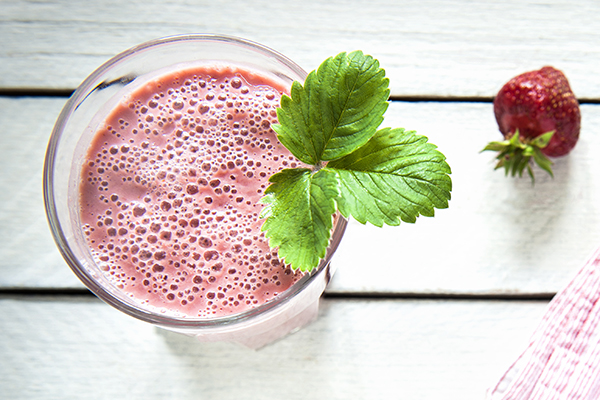 This cucumber-strawberry-lime smoothie might be the most refreshing drink you'll have all summer.
Made with sparkling water and ice, it's under 150 calories per serving and mouth-wateringly hydrating.
If you want to go for extra credit, add a tablespoon of chopped mint or basil, or a handful of watermelon!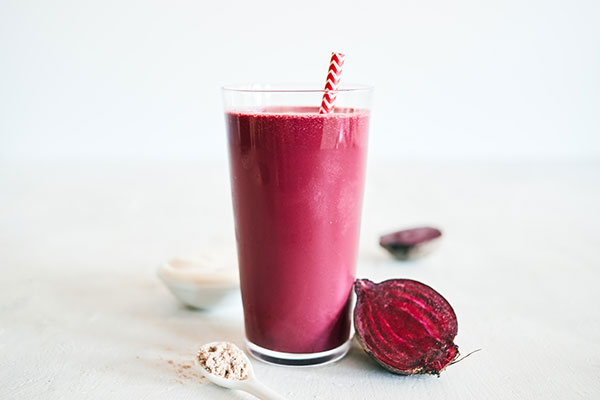 If you love chocolate dessert (and who doesn't?), whip up this decadent cake-inspired smoothie instead.
Made with Chocolate Whey Shakeology, sweet beets, and mascarpone cheese, you'll be in velvety-rich heaven.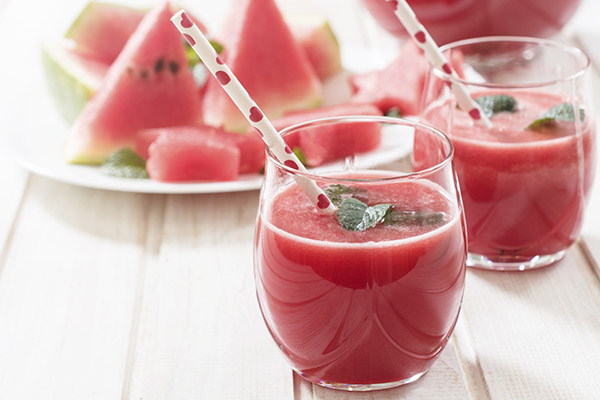 Watermelon and mint meet Strawberry Whey Shakeology for a delightful summer drink.
Orange and Yellow Shakeology Recipes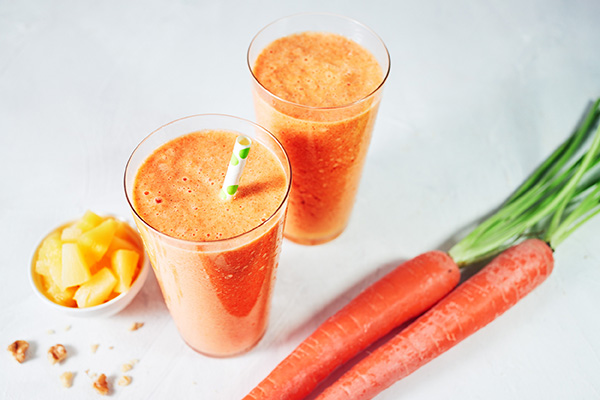 This yummy carrot cake-inspired shake features four plant-based add-ins — carrot, pineapple, walnuts, and cinnamon — to make you feel like a superachiever.
If your blender can't handle raw carrots, buy them shredded or steam ahead of time.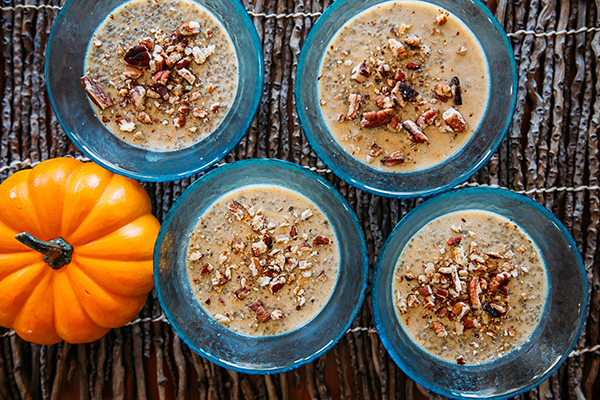 Does it have to be fall to enjoy pumpkin? Not in our book. If you've never had chia pudding, you're in for a treat.
It's creamy, satisfying, and easy to meal prep. This dessert recipe combines spices like cinnamon, nutmeg, and ginger with Vanilla Whey Shakeology, pureed pumpkin, maple syrup, chopped pecans, and chia seeds, of course!
It's got about 16 g fiber and 10 g of protein per serving and is totally delish.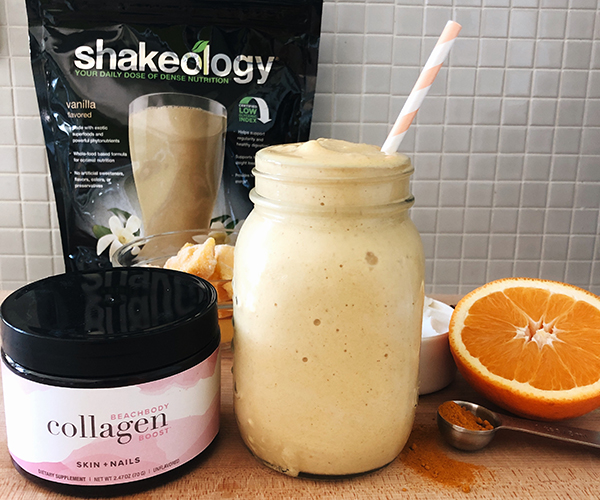 This highly rated recipe proves you don't have to be afraid of using spices in your smoothie. If turmeric isn't your thing, try ginger instead.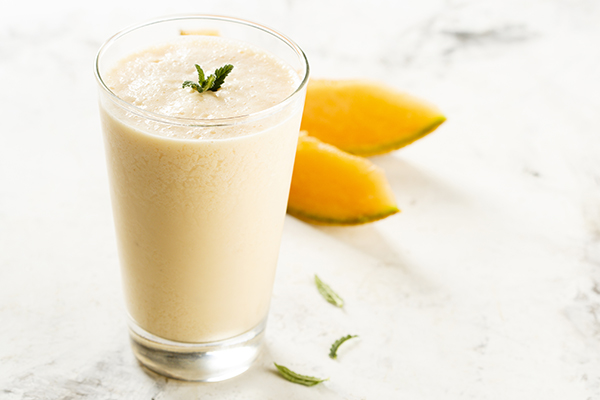 Cantaloupe and other melons are sweet fruits that can easily mask the flavor of veggies (assuming you don't want to taste them).
Though it doesn't call for it, try adding half a cup of frozen cauliflower rice to this creamy, sweet concoction. You'll never even notice it.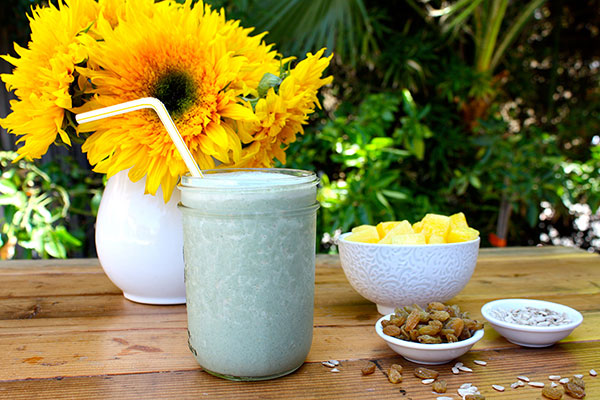 This sweet and delightful summer smoothie is like sunshine in a glass.  Made with pineapple, golden raisins, and sunflower seeds, it's rich, creamy, and delicious.
Pro tip: Soak your raisins in warm water and blend first with liquid to avoid chunks.
Add in a ½ cup of chopped baby summer squash for a dose of yellow veggies.
Green Shakeology Recipes
This Los Angeles-inspired drink pairs Vanilla Shakeology with kale, avocado, and kiwi for a fluorescent-green treat.
Almond milk and orange zest give it a bright and creamy taste.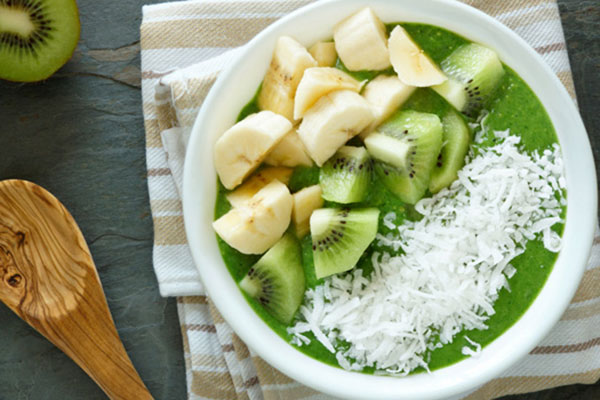 Ease into the green smoothie trend with this sweet treat, made with Vanilla Whey Shakeology, spinach, banana, kiwi, and coconut.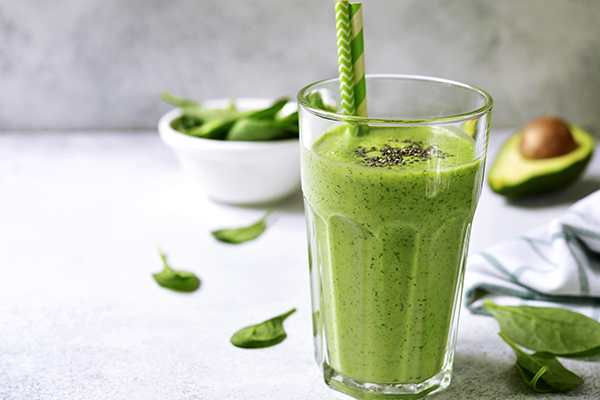 What do you get when you blend sweet Vanilla Whey Shakeology with creamy avocado, spinach, and refreshing mint?
An emerald green vanilla-mint shake that will help satisfy your cravings.
Garnish with chocolate shavings.
Blue and Purple Shakeology Recipes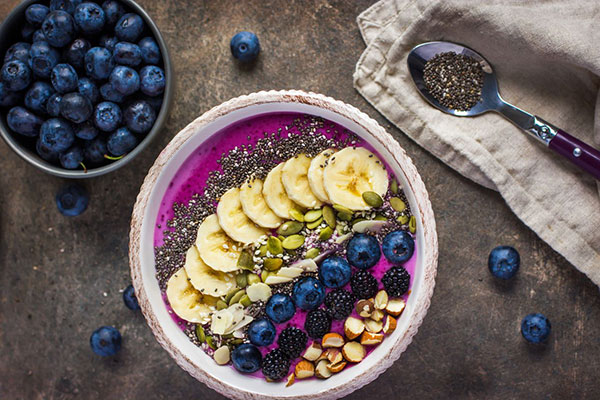 Ice and frozen berries turn this bowl into a thick, ice cream-like treat!
Made with blackberries, blueberries and banana, be sure to top it off with almonds, chia and pumpkin seeds.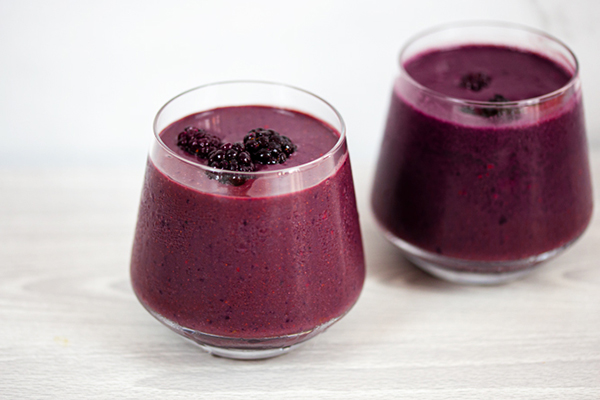 Win big with this Vegas-inspired drink, made with Chocolate Shakeology, blackberries, and cacao nibs (dried and crushed cacao bean).
Add a handful of spinach or cauliflower rice to sneak in some veggies.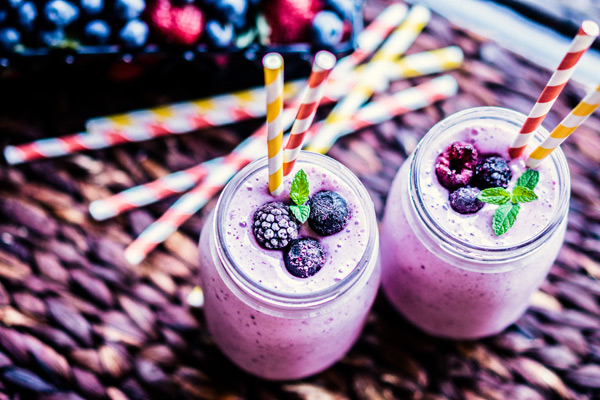 This vibrant violet shake gets its hue from frozen blackberries, blueberries, and raspberries.
Just blend with Vanilla Whey Shakeology and almond milk and garnish with mint.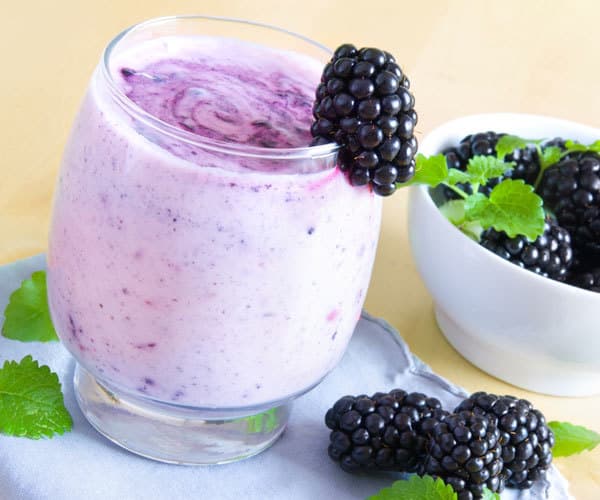 Sip on this Mediterranean-inspired Greek yogurt smoothie and be transported to Santorini.
Made with a juicy blend of blackberries and pomegranate juice and a dash of fresh basil for a subtle peppery kick.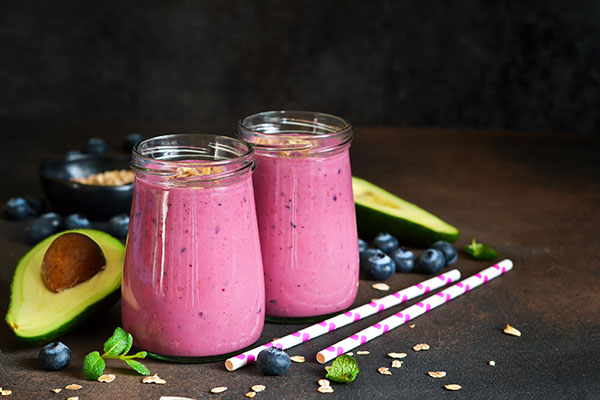 Made with Strawberry Shakeology, blueberries, rolled oats, and avocado, you've practically got all food groups represented.
Garnish with walnuts for extra credit.
Brown Shakeology Recipes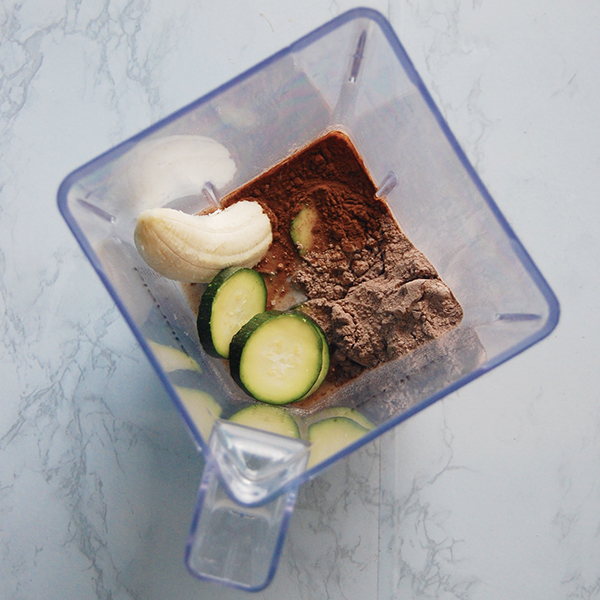 While this looks like a delectable chocolate smoothie, hidden inside is an entire cup of zucchini.
(Hey, if you can bake with it, you can shake with it.)
The other flavors that round it out: banana, almond butter, and cinnamon.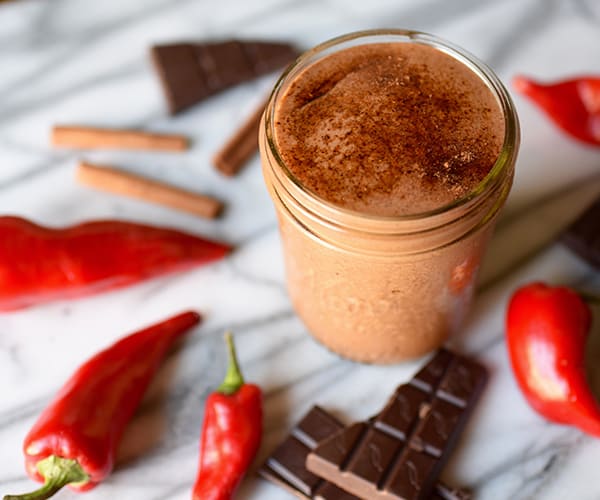 Are you ready for the best news you've heard all day? Cocoa powder counts as a plant!
This sweet and spicy smoothie combines decadent cocoa powder with cinnamon and ancho chili powder for an invigorating afternoon treat.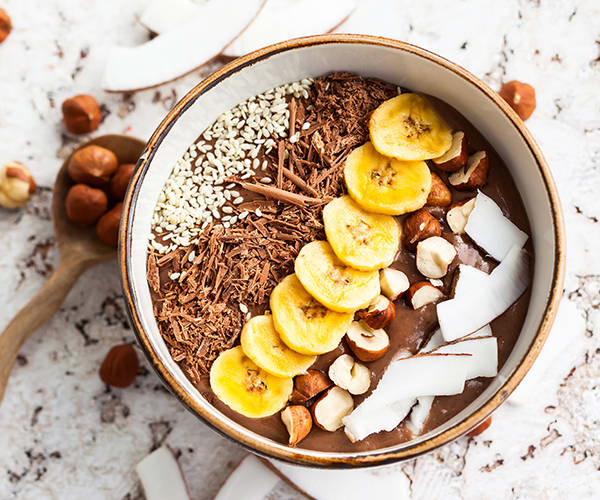 If you're a Nutella fan, you'll go nuts for this Chocolate Shakeology hazelnut smoothie bowl.
This thick, luscious treat provides about 10 g of fiber and features tasty hazelnuts, coconut, and sesame seeds.
Garnish with banana slices and get ready to devour!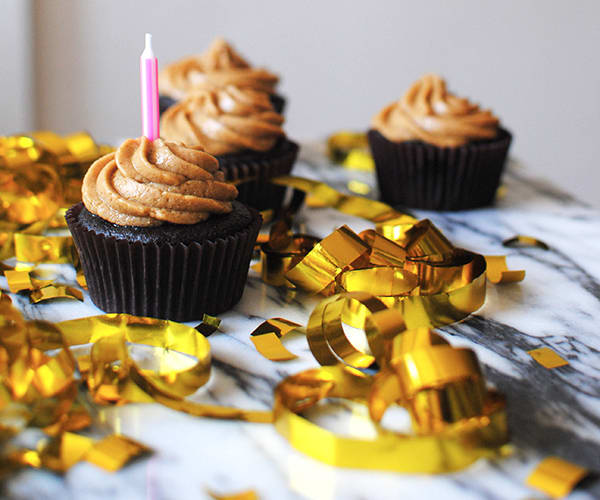 No, you can't consider this a plant-based treat, but you can marvel at the versatility of beans, which are used instead of flour in these rich, chocolate cupcakes, made with peanut butter frosting.
Beans add a thick, creamy texture and are perfect for smoothies.
Try ¼ cup of unsalted chickpeas or black beans in your morning smoothie.