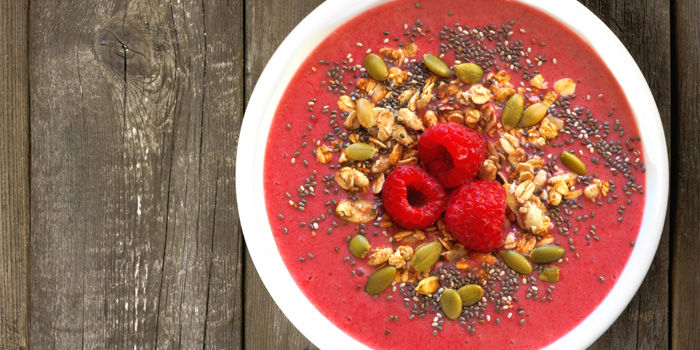 Fruit smoothie bowls are great, but what makes them extra special are the toppings.
We made our raspberry smoothie bowl with creamy Vanilla Shakeology and decorated it with oats, chia seeds, and pumpkin seeds.
You can customize your smoothie bowl with other seeds and your favorite flavor of Shakeology.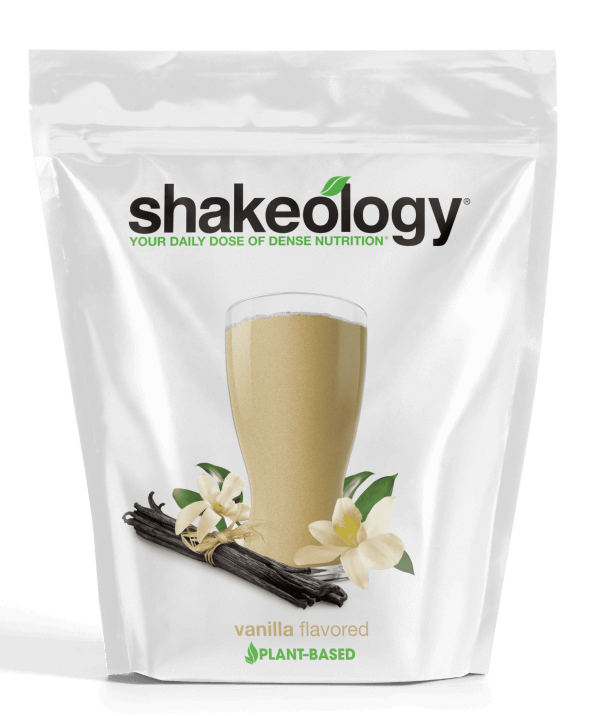 Vanilla Shakeology
Experience the sweet, creamy flavor of robust vanilla as your daily superfood dessert.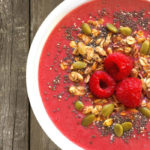 Raspberry Smoothie Bowl
This raspberry smoothie bowl is a great way to snack any time of day.
Prep Time 5 mins
Cook Time 0 mins
Total Time 5 mins
Servings 1 serving
Calories 335 kcal
Ingredients
¾ cup / 180 ml unsweetened almond milk
1 cup / 170 ice
1 scoop Vanilla Shakeology
½ cup / 60 g fresh (or frozen) raspberries, divided use
2 Tbsp. dry rolled oats
1 Tbsp. chia seeds
1 Tbsp. unsalted pumpkin seeds (pepitas)
Instructions
Place almond milk, ice, Shakeology, ¼ cup raspberries, and oats in blender; cover. Blend until smooth. 

Place smoothie in a medium bowl. Top with remaining ¼ cup raspberries, chia seeds, and pumpkin seeds; serve immediately.
Recipe Notes
Fantastic Fiber (F), Gluten-Free (GF), No Dairy (ND), Protein Power (P), Quick 'n' Easy (QE), Vegan (V), Vegetarian (VG) 
The Nutrition Facts box below provides estimated nutritional information for this recipe.*
* Total Sugar 10 g, Added Sugar 5 g
Nutrition Facts
Raspberry Smoothie Bowl
Amount Per Serving (1 serving)
Calories 335 Calories from Fat 108
% Daily Value*
Fat 12g18%
Saturated Fat 1g6%
Cholesterol 10mg3%
Sodium 292mg13%
Carbohydrates 36g12%
Fiber 15g63%
Sugar 10g11%
Protein 24g48%
* Percent Daily Values are based on a 2000 calorie diet.
Container Equivalents (Regular)
½ Purple
1 Red
½ Yellow
1 Orange
1 tsp
Container Equivalents (Vegan)
½ Purple
1 Red
½ Yellow A
1 Orange
1 tsp
2B Mindset Plate It!
This recipe makes a great breakfast.