7 Healthy Takes on Grilled Pizza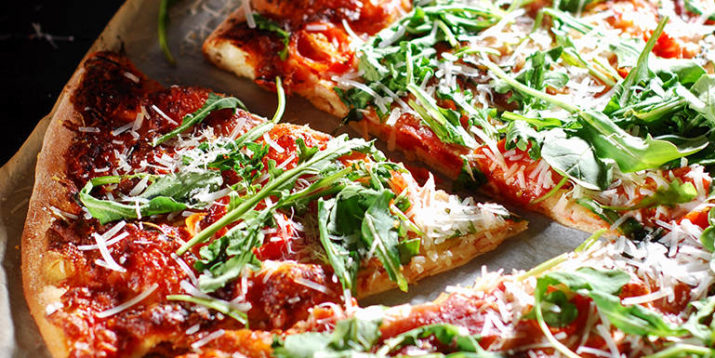 Homemade pizza might be one of the easiest things to make — throw a bunch of tasty toppings on a pizza crust and bake.
But who wants to heat up the house with the oven?
Skip the stove and toss your pizza on the grill instead. Grilled pizza couldn't be easier or more nutritious than with these healthy takes on traditional pizza.
1. Put a Salad On It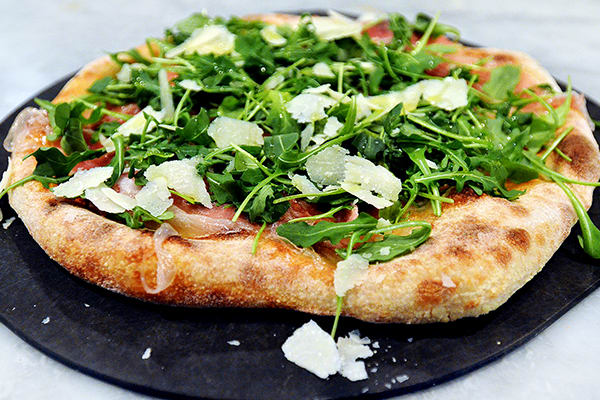 Salad lovers and pizza lovers, unite! Topping your pizza with greens is a game-changer.
Greens add more volume to keep you satisfied and fuller for longer. After your pizza is done cooking, top with a handful of marinated kale or arugula.
Or this Grilled Chicken Caesar Salad on a classic Margherita Pizza.
Or if you're not crazy about crust or firing up the grill (or oven), simply make a Pizza Salad.
2. Go Vegetarian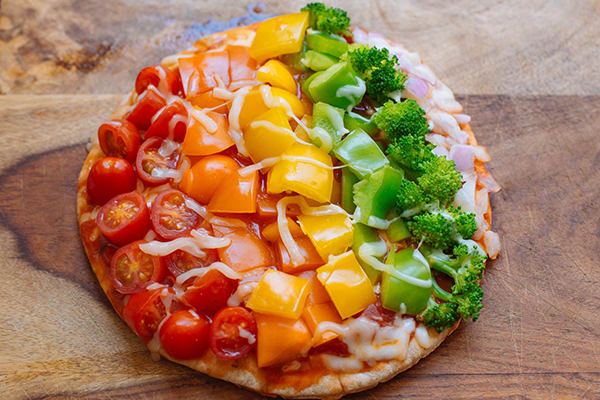 Add vibrant color and more nutrients to your pizza with this Rainbow Veggie Flatbread Pizza.
Phytonutrients, natural chemicals found in plants, give fruits and veggies their color and provide a host of health benefits.
Plus, loading your pizza with fruits and veggies is a delicious way of creating a healthy, balanced meal.
3. Use a Whole-Grain Crust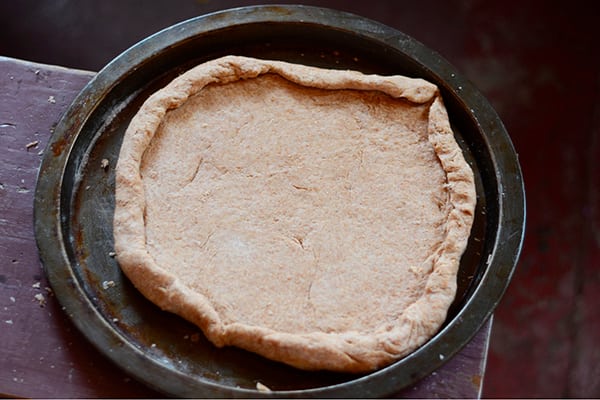 Refined grains have been stripped of their natural nutrients like fiber, vitamins, and minerals.
The vitamins and minerals get added back in — but not the fiber.
The fiber in whole-grain pitas and whole-grain dough — like in this Pita Pizza — helps stabilize blood sugar levels better than their refined counterparts.
4. Make a Better Sauce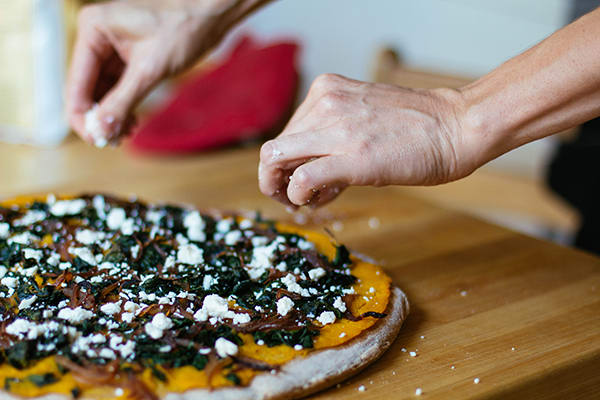 If you're ordering pizza in, the crust is often topped with butter and a marinara sauce that's likely loaded with excess sodium and sugar.
Do it better at home by making your own healthy sauce: Try pumpkin puree instead of traditional tomato sauce.
Or create a taste of the Mediterranean and use Black Bean Hummus. Prefer a creamier type of sauce?
Spread on Queso Sauce made from cashews or this spin on Alfredo sauce made with cauliflower.
This Healthy Barbecue Sauce is lower in sugar than the store-bought version and is perfect on a Hawaiian pizza.
5. Make a Low-Carb Veggie-Based Crust
If you're gluten-free or eating low-carb, pizza is often out of the question. But you don't need to give up pizza if you make your crust out of cauliflower.
Instead of flour, cauliflower is an equally delicious, lower-calorie, and lower-carb stand-in. Bonus? There are only 8 grams of carbs per serving in this pizza recipe.
6. Amp Up the Protein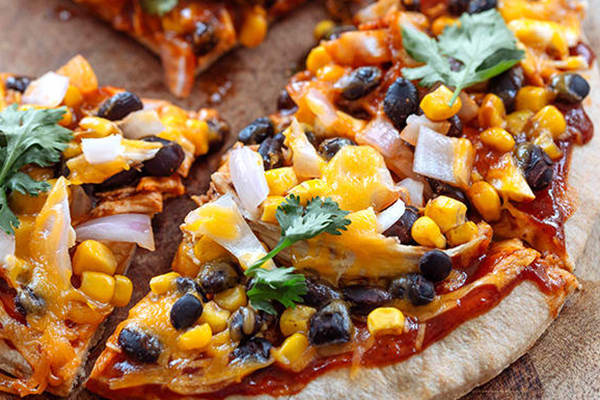 One of the main reasons pizza gets a bad rap is that it can be high in fat and carbs and is often a poor source of protein.
Luckily for you, this BBQ Chicken Flatbread Pizza boasts 35 grams of protein per serving thanks to the whole-wheat dough, black beans, and shredded chicken breast. #proteingoals
7. Make a Fruit Pizza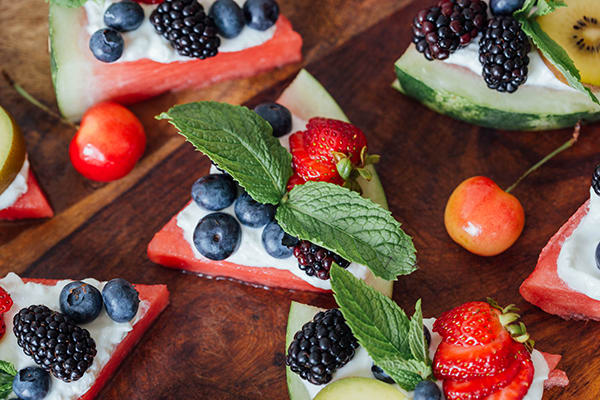 Craving the pizza experience but not the post-meal heaviness? This Watermelon Fruit Pizza is a refreshing, light way to get your pizza fix.
If you're looking for more crave worthy-fruit "crusts," experiment with apples, peaches, pineapple, and mangos.
And yes, grilled watermelon is a thing: Throwing them on the grill first enhances the sweetness.
Pizza doesn't have to be a greasy, unhealthy indulgence. With a few inventive and healthy swaps, you can still enjoy a slice or two (or more)!
Save