Tips to Help Your Kids Learn Healthy Habits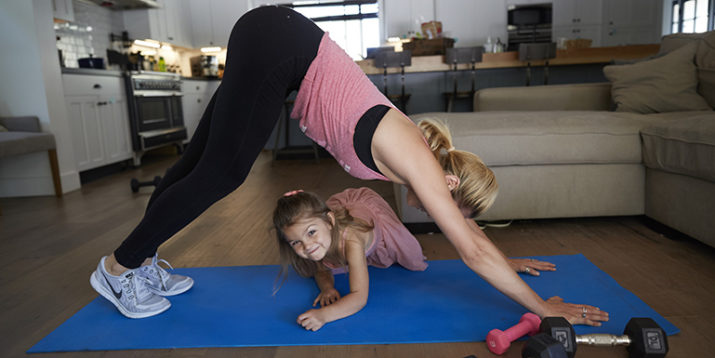 "Raising kids is easy!" — said no one ever.
Yes, it's hard, but it's also incredibly rewarding. We know you work hard to be a role model for your kids.
You teach them how to make healthy choices, you show them the importance of being active, and much more.
Here are five ways you can help your child to learn the importance of eating healthy and being active.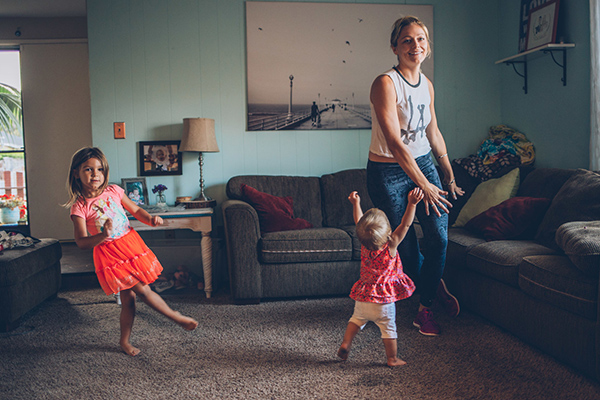 1. Exercise With Your Kids
One of the many benefits of working out at home is that your kids can see you pushing yourself, getting sweaty, and reaching for goals.
Make eating healthy and being active a family affair with Double Time with Tony Horton on Beachbody On Demand.
Double Time includes 30 days of total-body workouts (all 35 minutes or less) that feel more like play and less like work.
Anyone at any fitness level (ages 8 and up) can do this partner-focused fitness and nutrition program.
"Some kids don't want to exercise, so Double Time is a solution to make this easier because it makes exercise fun," says Tony Horton. "The program brings the family together beyond just spending time at the dinner table or watching television; you're actually doing something together. And it's not a competition; you're there to support and help each other."

2. Get Your Kids Involved
Healthy eating starts at home, so make sure to fill your kitchen with healthy foods and keep the essentials stocked.
Put healthy snacks on the counter and keep the not-so-healthy treats in the cupboard.
And yes, we know, taking the wee ones to the store can test anyone's patience, but with a few smart grocery store survival tips, you can get in and out in a flash!
@Ninapears is setting an example for her son by filling her cart with fruits and veggies. Looks like her kiddo is onboard — literally!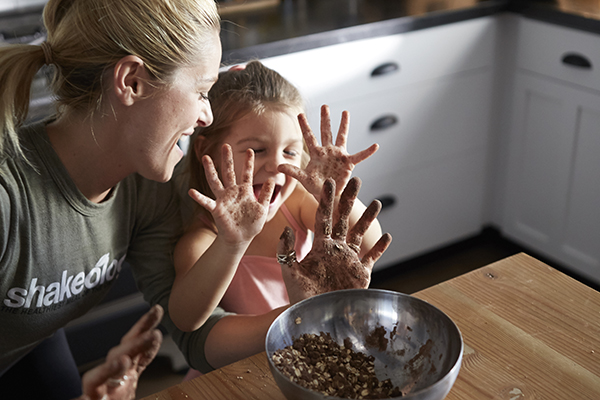 3. Cook With Your Kids
Eating out and ordering takeout are fun treats every now and then, but nothing beats a home-cooked meal.
Ultimate Portion Fix creator Autumn Calabrese and her son, Dom, have fun in the kitchen making healthy meals and snacks.
Autumn nutrition program, Ultimate Portion Fix, includes tips on how to make grocery shopping with your kids fun and educational.
She and son Dom read food labels together and turn grocery shopping into a fun foodie adventure.
And you don't need to be a master chef to make healthy meals and snacks: All you need are some basic kitchen tools, the 411 on some common cooking methods, and healthy recipes — Ultimate Portion Fix includes the FIXATE Vol. 2 Cookbook plus a PDF of 75 Healthy Lunch Ideas for kids.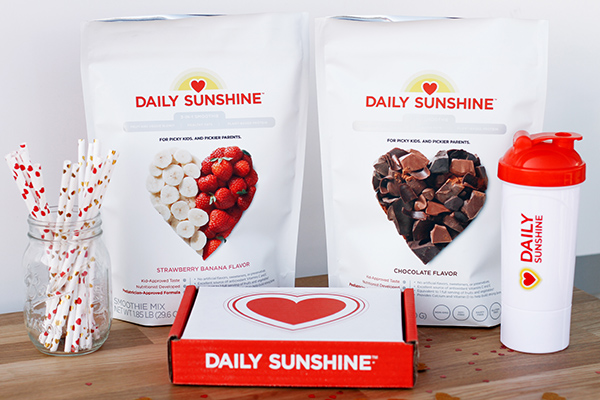 4. Make Healthy Lunches and Snacks
Healthy food can help kids perform their best in school and on the playground!
But every parent knows that getting kids to eat healthy foods can be a challenge. One way to get them onboard is to let them be a part of the process.
Isabelle Daikeler, creator of Daily Sunshine and co-creator of Shakeology, encourages her and Carl's son to take an active role in meal prep.
"I involve him in the kitchen so he is involved with cutting and prepping and deciding which container he'll use for his snacks tomorrow," she says. 
If that's not enough incentive for your little one, then a Daily Sunshine shake is a tasty way to introduce kids to nutritious foods.
It was created with kids in mind: It provides fruits and veggies, plant-based protein, and healthy fats in two yummy flavors — chocolate and strawberry banana.
"Every afternoon my son and I each have a chocolate or strawberry banana Daily Sunshine. The best part is, it's not a battle, he asks for it," says Isabelle. "Sometimes I even make Daily Sunshine a reward for eating a small bowl of veggies! How about that for a healthy incentive?"
For another healthy, no-cook snack option, pack something easy and fun like a fruit-and-nuts snack box: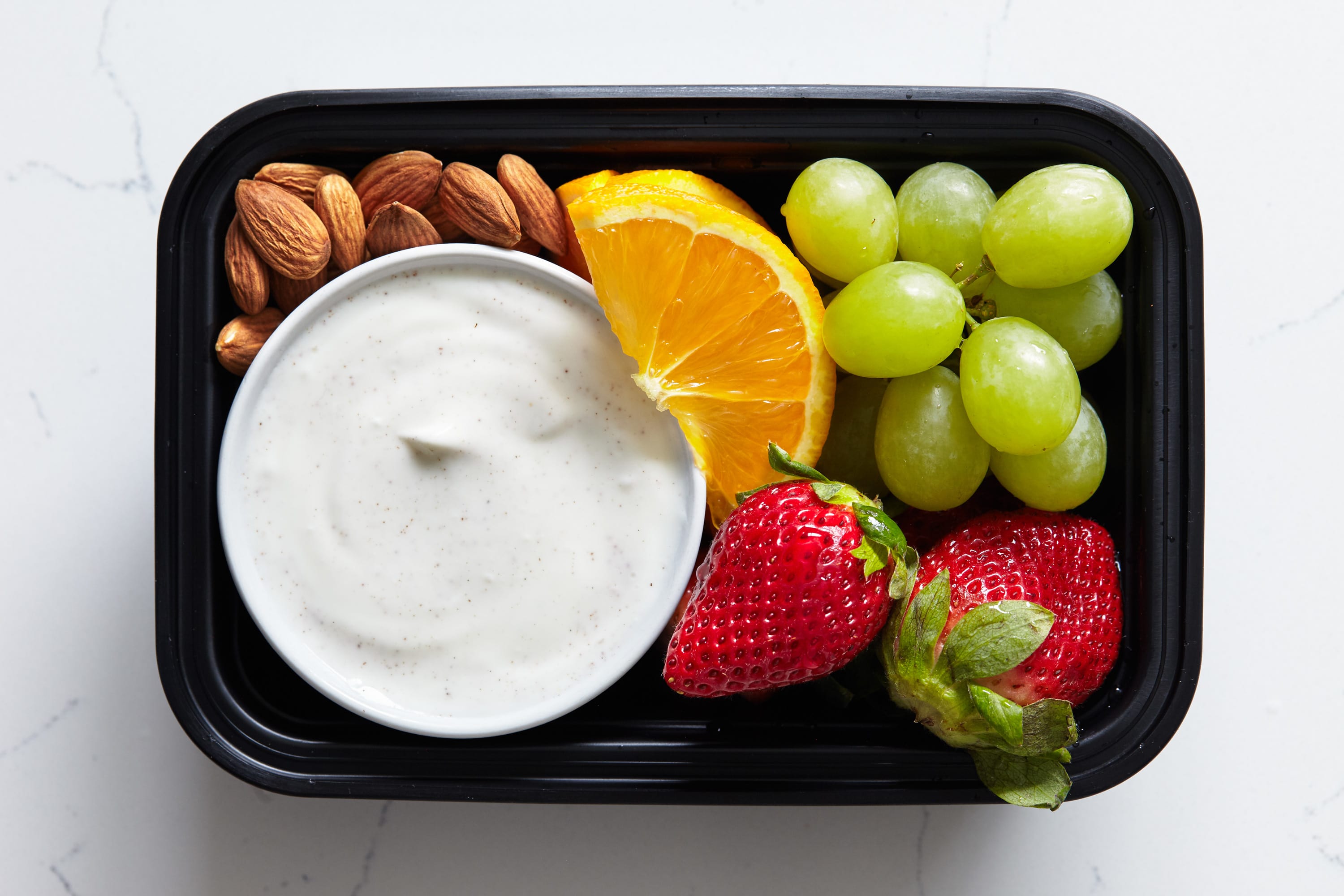 5. Make Holidays & Celebrations Healthy
Holidays and celebrations are about family, friends, and fun. OK, and eating, too.
Make your next get-together nutritious and delicious with treats that won't leave you feeling guilty or fill your little ones with sugar. Try one (or all!) of these dessert ideas to get you started.
Vanilla Berry Coconut Popsicles
Peanut Butter Chocolate Pie (who needs cake when you can have PIE?!)
Dark Chocolate Superfood Bites
Baked Pumpkin Donuts With Maple Glaze
Get more healthy recipe ideas here.