7 Tools To Make Meal Prep Faster and Easier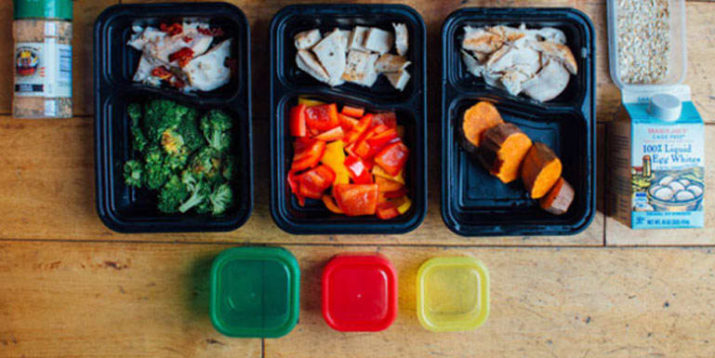 Meal prepping might seem intimidating to someone who has never done it before, but it's actually pretty straightforward once you get started! From an insider's perspective, I want to share the best tools that will help make you a meal prep master. Not only do these tools make preparing food easier, but they can also make it much faster. Who really wants to spend more than two or three hours prepping a week's worth of food?
Here are 7 tools that will make your meal prep fast, easy, and almost effortless.
1. Egg Cooker
Having perfectly cooked hard boiled eggs is a meal prepper's dream. Instead of worrying about timing your boiling water to the extract your eggs at the precise moment (though if you do prefer to boil your eggs, here is how), snag this awesome egg cooker that lets you cook up to seven eggs at once. The best part is that your eggs come out easy-to-peel without you having to think twice.
Pro tip: Dunk boiled eggs in ice water as soon as they're cooked to arrest the cooking process. This helps prevent funky flavors and that unappetizing, gray-green ring around the yolk.
2. Sectioned Containers
Having the right containers for your food is essential for staying organized. These ChefLand containers from Amazon come in different sizes, are dishwasher safe, and are awesome for re-use! Use your 21 Day Fix containers to portion out your food and then store your meals in containers like these.
3. Grocery List and Meal Planner
Don't underestimate the power of writing out your food plan for the week and making a grocery list. It can save you a ridiculous amount of time at the store and will help you stay on track. Download our 21 Day Fix meal planner here and 21 Day Fix grocery list here.
Pro tip for any program: Write out your meals for the week first before writing your grocery list.
4. Mason Jars
While mason jars look super cute and Pinterest-friendly, they are also SUPER practical. They're also relatively inexpensive and can be purchased by the dozen at major retailers like Target, Kmart, and Amazon. When it comes to making overnight oats or keeping your salads fresh, mason jars are your best friend. For salads, 24 oz. to 1 liter sized jars are best. When you're making overnight oats, jars that are around 16 oz. work well. Here are some mason jar salad recipes to inspire your meal prep.
5. Insulated Cooler
You won't be afraid to bring your food anywhere and everywhere when you have a proper insulated bag. Whether your schedule calls for a lot of location changes or you're traveling for the weekend, coolers like 6 Pack Bags or Fitmark Bags change the game for all meal preppers.
6. Slow Cooker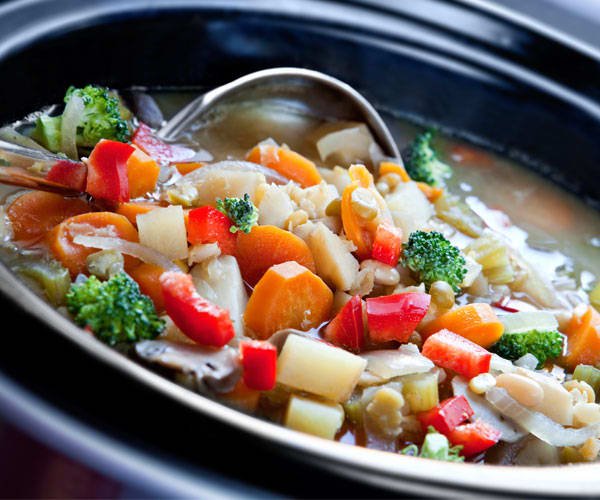 Slow cookers are an easy way to make flavor-soaked dishes, like stew, a roast, oatmeal, or chili, in large quantities. Slow cooker meals usually freeze well, so you can make extra portions to freeze for another week! With fall right around the corner, now would be a great time to invest in one.
7. Spices
Simple foods like chicken breast are a meal prep masters go-to, but, it can get boring quickly if you don't add flavor to it. Use spices and salt-free seasoning mixes to add loads of flavor without adding any calories. Flavorgod has many different flavors to choose from and this multi-spice pack is another great option.
I hope these tools help you stay on your meal prep A-game! Want to see your meal prep on The Beachbody Blog? Email your healthy meal prep photos to Editors@Beachbody.com and you could be next!Be sure to tell us what it is and include your Instagram or Twitter handle for linked photo credit! We look forward to seeing your clean eating ideas.