13 Watermelon Recipes for Summer
Refreshing, hydrating watermelon is probably the most perfect summer fruit.
In honor of this nutritious, delicious summer staple, we've gathered our favorite watermelon recipes for the season.
Watermelon Recipes for Summer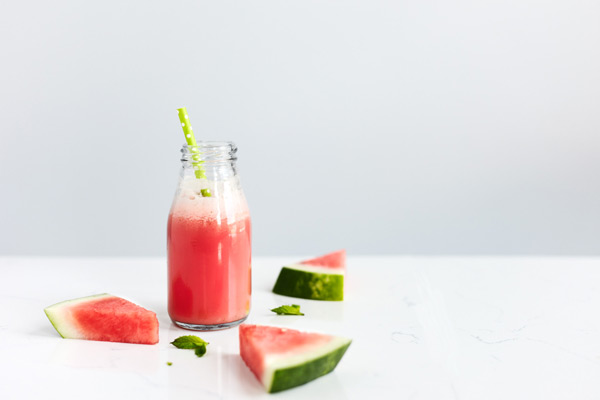 Fresh, cool mint, creamy Vanilla Whey Shakeology, and of course, naturally sweet, juicy watermelon come together in a deliciously icy blended beverage.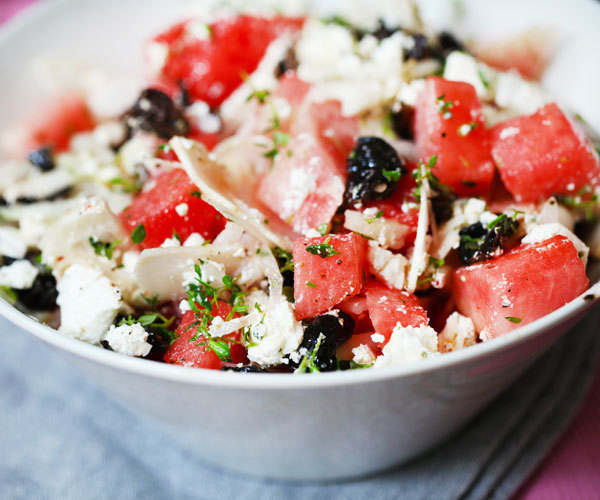 This splendidly tangy, savory salad features a surprising twist — kalamata olives. However unconventional, the combination of freshly cut watermelon, salty olives, and feta can't be beat.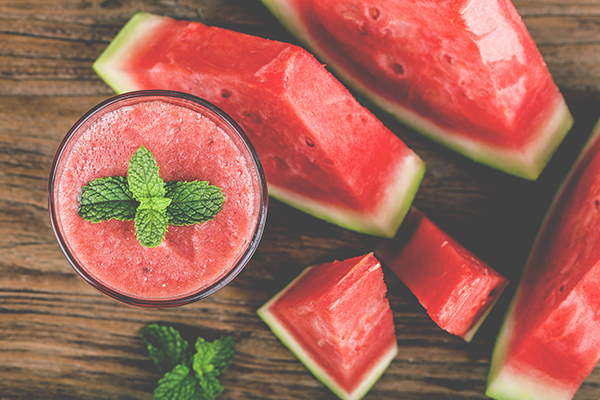 Cubed watermelon, banana, Shakeology, and Greek yogurt come together for a thick, delicious shake in this summer smoothie recipe.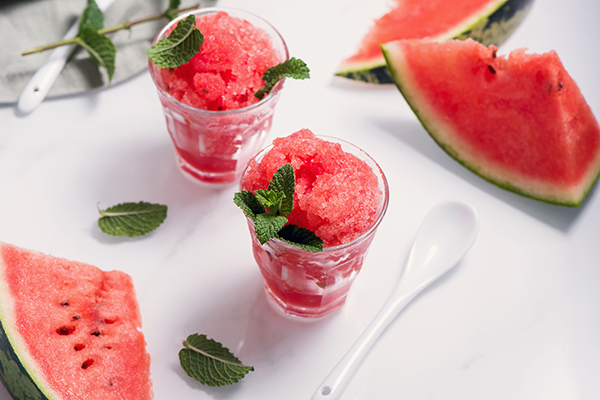 Frosty and naturally sweet, this watermelon granita recipe is a total showstopper.
Once you've had a taste, you'll be tempted to save part of every watermelon you buy to make this delicious watermelon dessert.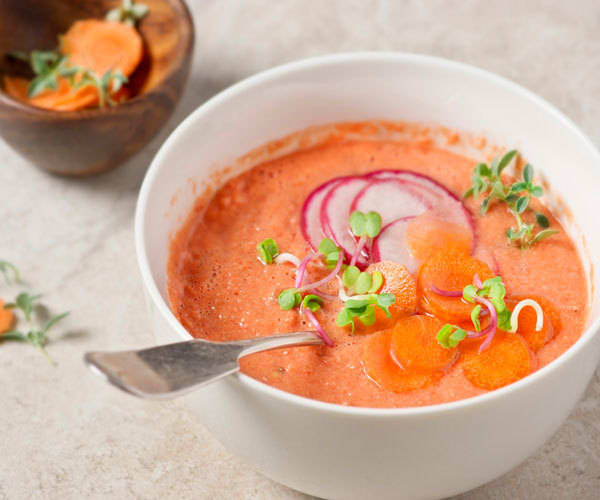 Watermelon is the unique twist that makes our chilled Watermelon and Tomato Gazpacho even more flavorful.
This tasty watermelon recipe requires no cooking. Just put everything into a blender and bam, you've got a most refreshing summery soup.
You can also make this watermelon recipe ahead of time — it tastes even better on day two.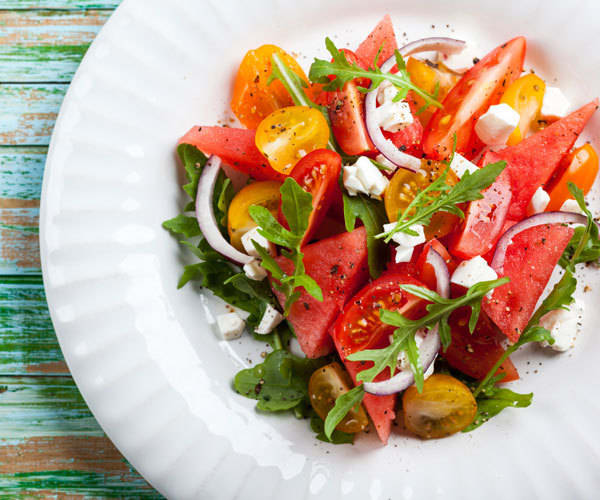 Sweet watermelon and savory heirloom tomatoes make a great pair and complement the peppery arugula, salty feta, and sharp red onion in this summer salad.
Choose different colored/shaped tomatoes for a feast for your eyes as well as your belly.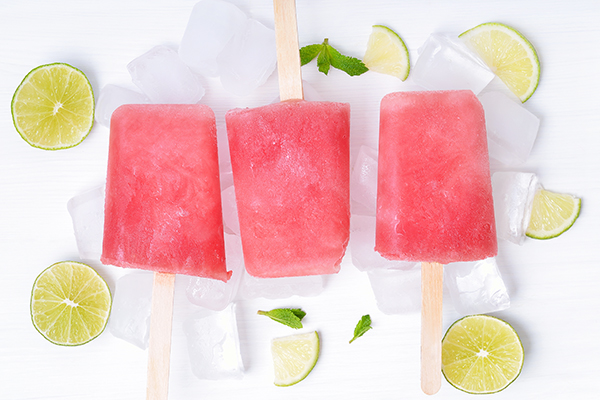 This is one summery pop you won't want to miss. Naturally sweet watermelon gets a flavor boost from honey and a touch of fresh lime in this popsicle recipe.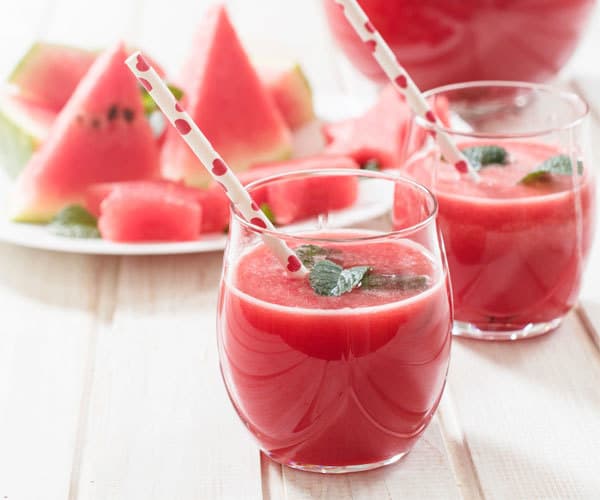 Juicy watermelon, Strawberry Whey Shakeology, and a touch of mint are all you need to add smooth summer vibes to your day.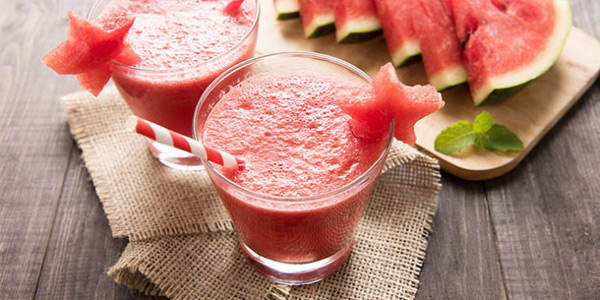 In this light, refreshing Shakeology smoothie the flavor of the watermelon really shines.
For even brighter flavor, top it off with a sprinkling of orange zest. Freshly cut watermelon is perfect for smoothies, but you can also freeze watermelon and use the frozen chunks in place of ice.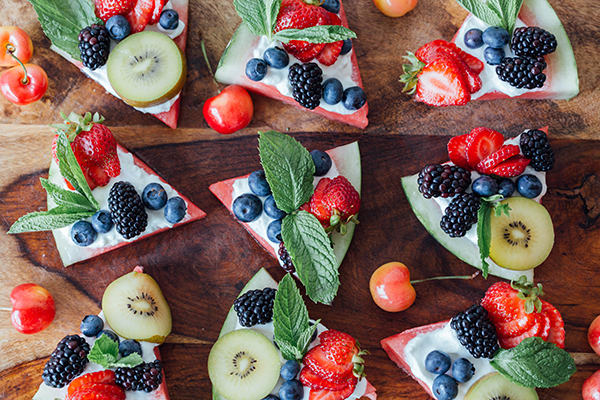 For this watermelon "pizza," Greek yogurt is a multitasker: It acts as the sauce, adds a teeny burst of protein, and works as a tart and creamy contrast to the fresh fruit.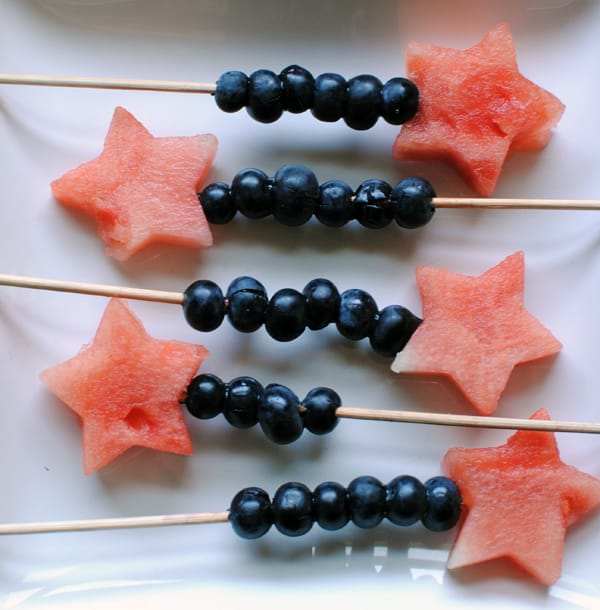 These festive sweet treats are the perfect party favors to light up any summer gathering. They're quick to put together and even more fun to eat.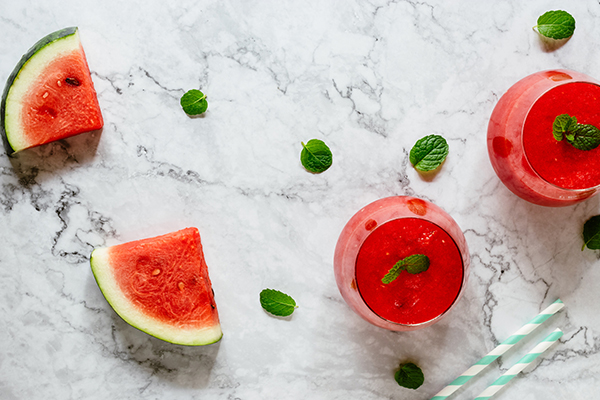 Watermelon and lime go perfectly together — but add Tropical Strawberry Plant-Based Vegan Shakeology and fresh ginger to the mix, and this motley crew makes for an amazingly bright and delicious smoothie.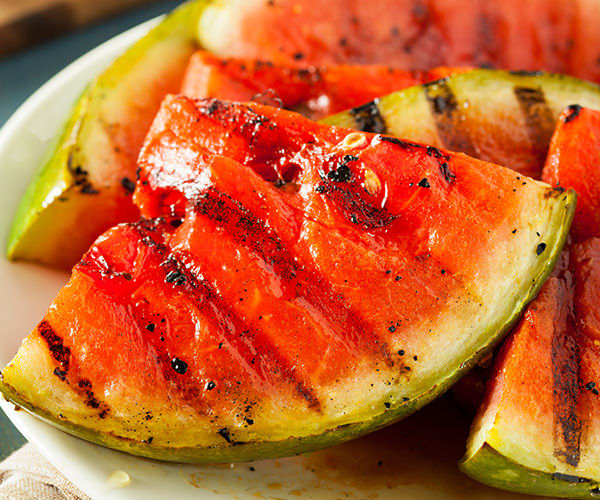 Sometimes, keeping it simple it the best recipe. The next time you fire up the grill, throw some wedges of watermelon on.
When you grill watermelon, the heat will enhance the sweetness and add just a touch of smoky flavor.
Watermelon Recipe Tips
1. Don't throw out the rind
The white flesh of a watermelon contains nutrients as well. In fact, the entire watermelon is edible, including the rind.
If you're making one of our amazing watermelon Shakeology smoothies (detailed below), cut your watermelon as close to the green as possible.
It won't affect the flavor of your ice-blended watermelon beverage much and you ensure that you get the maximum nutrition of out of this refreshing fruit.
2. Freeze leftover watermelon
You can even stock up on perfect, fresh watermelons at the peak of the season and freeze them so you can enjoy that summery flavor in smoothies all winter long.
3. Save the seeds
Watermelon seeds are edible and good for you, but they need to be sprouted first.
To sprout watermelon seeds, simply place seeds in a jar of room-temperature filtered water overnight (or 12–16 hrs).
In the morning, rinse your seeds with fresh water and repeat rinsing every 12 hours. You'll begin to see your seeds sprout around day two. You can continue sprouting 2–4 days if you wish.
Now just shuck the black shells from your sprouted seeds prior to eating. You can eat your sprouts right away or store them in the fridge for up to a week.
Who knew we've been tossing vital nutrients into the waste bin? You can also blend sprouted watermelon seeds into your smoothies and sprinkle them on salads.
Nutritional Benefits of Watermelon
Did you know watermelon contains vitamins A, B6, and C, phytonutrients like lycopene, and amino acids like citrulline?
A recent study suggests that citrulline, found in watermelon, may help boost athletic performance. (Though you might need to get it from watermelon extract to feel the effects.)
Plus, a 2013 study found that drinking watermelon juice before an intense workout can help reduce soreness in muscles and even help regulate heart rate.
This may be attributed to citrulline and arginine, two amino acids that can help improve circulation.
Look to watermelon, tomato, pink grapefruit, and guava to get carotenoids like lycopene, which give fruits and vegetables their vibrant color.