Mocktail Recipes That Are Almost Too Pretty to Drink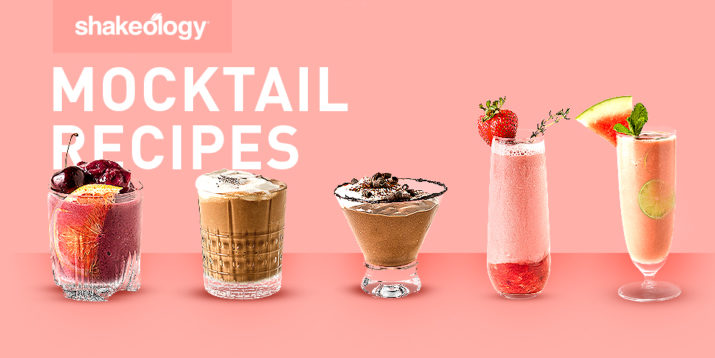 Meticulously crafted from the highest-quality ingredients we can find, Shakeology delivers the most delicious and nutritious experience you've ever imagined.
Take your Shakeology daily ritual to the next level with these painstakingly crafted mocktail recipes — the ultimate indulgence when you crave something special.
Almost too gorgeous to drink (but so easy to make!) they'll intoxicate you with their flavors — even without the alcohol!
Pro tip: Don't have Shakeology yet? Find your Shakeology favorite flavors here.
Shakeology Mocktail Recipes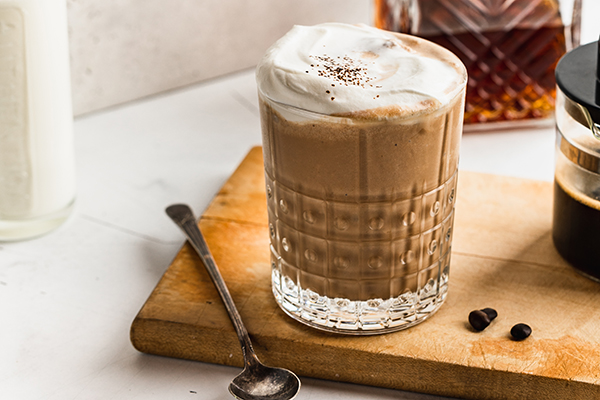 This tricked-out take on the espresso martini is fashioned after the famous cocktail served at Eau De Vie in Melbourne, Australia, made with vanilla saffron mousse and dry ice.
Whip up our version using Café Latte Shakeology, chilled espresso, milk, ice, maple syrup, and rum extract. Top with a dollop of vanilla.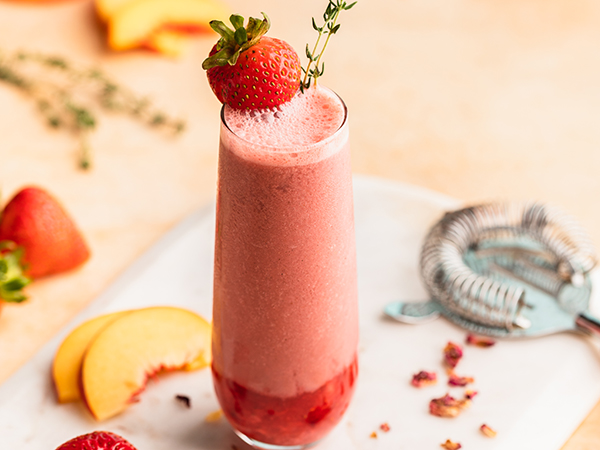 Upgrade your brunchtime mimosa to a glamorous bellini, invented at the legendary Harry's Bar in Venice, Italy, where Humphrey Bogart and Ernest Hemingway were known to belly up.
Our fizzy take on the peach-and-prosecco drink, made with Strawberry Shakeology, peaches, strawberries, yogurt, and sparkling water, is just as summery and sophisticated.
Try naturally flavored sparkling water or even kombucha.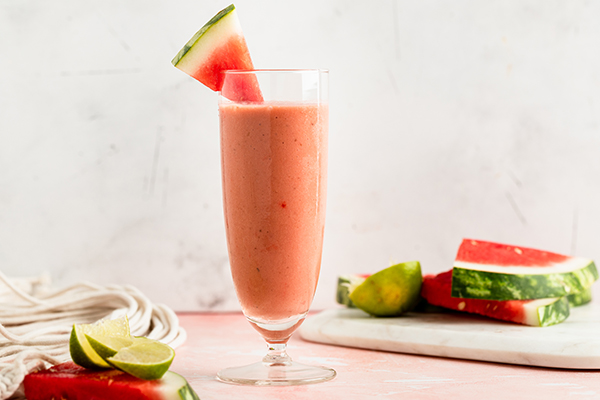 Think of this colorful, luscious mocktail as the love child of a Caribbean rum cooler and a Polynesian tiki bowl.
Vanilla Shakeology, plus watermelon, coconut milk, frozen banana, lime, and rum extract will transport you to the pink sands beach of the Caribbean islands.
You can enjoy this gorgeous mocktail in a glass or a watermelon bowl — kitschy tiki attire not required!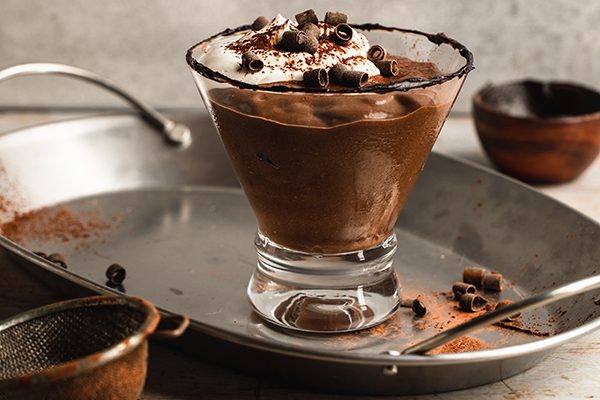 When the mood for romance strikes or you just need a decadent fix of chocolate, delight your senses in this rich and creamy concoction.
Affectionately known as a chocolatini, the chocolate martini was invented by film stars Rock Hudson and Elizabeth Taylor, who shared a passion for chocolate libations and martinis.
This virgin take on the classic cocktail blends Chocolate Shakeology with creamy avocado, cocoa powder, vanilla extract, maple syrup, almond milk, and almond butter for a luxurious and ultrarich experience.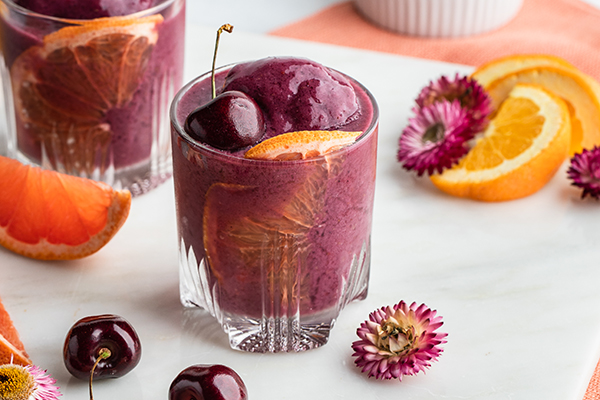 Think of the negroni as the ultimate status symbol drink, representing all things Italian chic — not that you have to be decked out in Prada to enjoy it.
The classic cocktail, invented over 100 years ago, is made with sweet vermouth, gin, and a brilliant ruby-colored bitter aperitif called Campari which tastes like herbs and bitter orange — topped off with an orange twist.
We've concocted our own version, made with sweet cherries, grapefruit juice, oranges, and Vanilla Shakeology.