What High-Quality Ingredients Mean to Shakeology
With so many balls in the air, you don't have time to research every ingredient that goes into your body – even though you'd like to.
And nutrition labels can make it tough to know what you're really getting.
That's where Shakeology is different.
We're passionate – maybe even fanatical – about what goes into our superfood shake. That's why we search every corner of the world to find the best ingredients.
And then we test them.
From ingredients to finished product, we run over 1,500 tests on every batch of Shakeology to make sure each bag tastes great and meets our rigorous quality standards.
While that might sound impressive on paper, you might still have questions about what our testing and quality program really means, what our standards are, and what impact our commitment to quality has on the shake you choose to drink every day.
Ahead, how Shakeology defines high-quality standards, and why our rigorous testing program matters even more than you might think.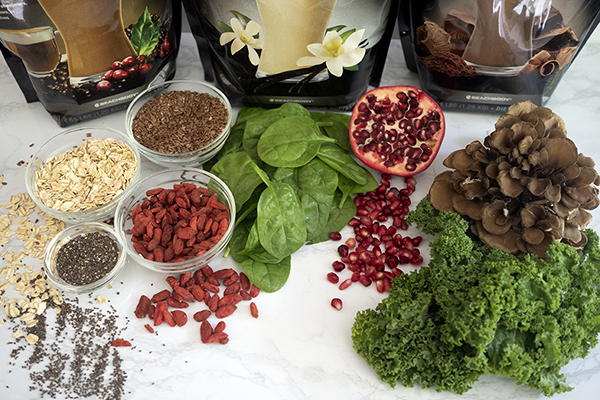 How Shakeology Defines "Quality"
Unlike some supplement companies who buy ready-made superfood or protein blends from their suppliers, for Shakeology we research each and every ingredient individually.
We do this in order to have complete control over the Shakeology formula so that it can have the greatest nutritional impact on your overall health.
We meticulously craft Shakeology's formula so that we can offer more of the superfood ingredients you don't normally get in the average diet.
We also do this to have complete control over the quality of every ingredient inside Shakeology.
Below are the guiding principles that help define Shakeology's commitment to quality:
We select suppliers carefully with a commitment to quality and product safety, and who care as much as we do.
We believe in quality ingredients and fair trade. We strive to know each ingredient's source, including where it is grown and harvested, and how it is carefully processed into beneficial powders.
We "elevate" suppliers by teaching and helping them improve their quality standards.
From raw materials to finished product, we run over 1,500 tests on each batch of Shakeology to make sure each bag tastes great and meets our quality standards.
We never use artificial flavors, colors, or preservatives.
We believe in sustainability and are committed to shrinking our carbon footprint.
Why Do High-Quality Ingredients Matter?
You might think there's very little difference between two protein or nutrition shakes.
However, two labels can have similar ingredients and the same exact benefit claims, but what's inside can be very different.
There's a huge spectrum in the quality of materials that are used in nutrition shakes and other dietary supplements.
So even though those products might look identical, they can have a very different effect on your health.
For example:
There can be undeclared ingredients.
Ingredients can have high levels of contaminants.
Nutrition shakes and supplements may contain cheap lookalike ingredients instead of the actual ingredient listed on the label.
Active ingredients may not have the amount of nutrients you're paying for.
There are a few reasons why this happens.
Health supplements are gaining huge popularity in the market, and as demand for these ingredients goes up, so does the cost.
Small boutique companies just starting out, or large commodity brands struggling to keep their prices competitive, may not be able to afford the good stuff, or can't find enough of the good stuff because other brands have already bought it all up.
Some of the shadier suppliers on the market might even react by adding cheap lookalike ingredients to their product in order to sell more than what they've got.
According to Beachbody head of quality Aaron Morton, it happens more often than you might think.
"We've caught shipments before that looked right, but failed in testing. We even had to remove ginkgo Biloba from Shakeology because we couldn't find a consistent source of actual ginkgo in the amounts we needed," he explains.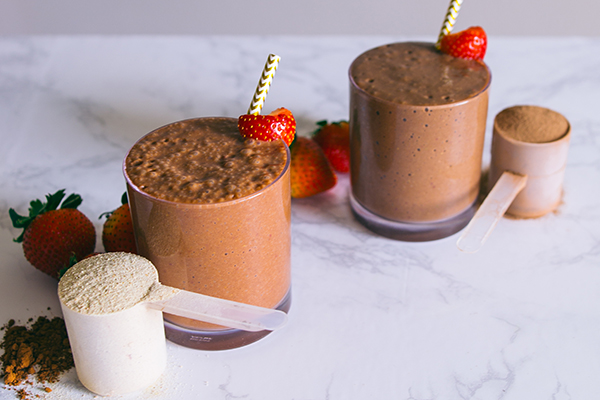 How Shakeology Sources Its Ingredients & Chooses Its Suppliers
When a company formulates a nutritional supplement or shake, they seek out suppliers who source plant-based ingredients from farmers.
The quality and safety of an ingredient depend, in large part, on where and how it's grown and how it's handled throughout the supply chain.
For instance, some companies or areas of the world are known for quality issues, because of contaminated soil, unsanitary factory conditions, unsupported quality and/or product safety, or lack of government oversight.
The suppliers who buy these ingredients are the ones who are largely responsible for the safety and quality of the ingredient.
In order to meet the government's requirements for Good Manufacturing Practices (GMP), suppliers are required to provide documentation that shows their products meet the minimum requirement for identity, purity, potency, and safety — that they are what they say they are, in the purity and potency they're supposed to be.
Our quality team spends thousands of hours — and millions of dollars — visiting suppliers and in some cases their farms, inspecting their facilities to ensure their ingredients meet our high standards.
We ask our suppliers to go beyond those minimum requirements so that their products meet the high standards we require.
Our stringent auditing system weeds out suppliers who might have a good reputation and look good on paper, but don't hold up to in-person inspections of their facilities and products.
At Beachbody, we reject more suppliers than we approve, which is almost unheard of in our industry.
In fact, suppliers are often shocked by what we demand of them.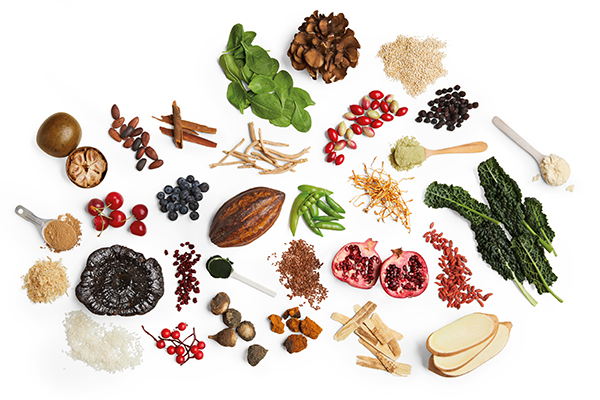 How Can We Be Sure Our Ingredients Are the Highest-Quality? Verify, Verify, Verify
With Shakeology, we work with suppliers we trust, but don't leave quality to chance.
We use third-party labs to conduct over 1,500 tests, from raw materials to finished product, on every batch of Shakeology to make sure each bag tastes great and meets our quality standards:
We make sure ingredients provide the potency they should.
We have identification tests performed on every ingredient to make sure it isn't a cheap lookalike.
We test for texture, smell, and flavor to make sure it's smooth and delicious every time.
We have our ingredients tested for contaminants.
We test to make sure our product stays fresh and efficacious through its "best by" date.
We test for harmful microorganisms.
In a nutshell, we have developed and implemented a quality and product safety program the ensures testing at every stage of the process complies with requirements right from the start of the raw material to the point of delivery (i.e. your doorstep).
According to world-renowned microbiologist and food safety expert Mansour Samadpour, Ph.D., CEO and president of one of the largest testing labs in the world, who created some of the most stringent testing and safety programs in the industry, there are very few companies that go to the lengths we do to verify our ingredients.
"Because customers can't tell the difference, ingredient quality and testing are where competitors can cut corners in order to sell their product at the lowest price. In fact, you likely have competitors that hardly do any testing to verify the quality of their products," he explains. "Instead of conducting their own tests, many brands just put their blind faith into the suppliers. It can be easier to look the other way."
"The difference is, your products are released only after they are tested for identity, purity, and potency, and all ingredients have been checked against what I believe is the most stringent safety and quality program in the industry. That's just not how many other companies operate," Samadpour adds.
When you run as many tests as Beachbody does, you can bet our suppliers go to great lengths to make sure their ingredients pass inspection.
"Our suppliers know we test, so they make sure they give us the cleanest supply they've got. They can't afford not to," says Morton.
For Shakeology, we use only the highest-quality ingredients. We pick the best ingredient suppliers in the world who care as much as we do.
We know them and we visit them. And we hold them to the highest standards. We don't just leave it to chance.
Because of our sourcing and quality program, Beachbody has built a reputation for having some of the highest-quality standards out there.
We are highly respected in the industry but, this attention to detail and quality means we're also considered difficult to work with by some of our suppliers because they don't like what we demand of them.
But we're proud of that reputation. Why?
Because our 1,500+ tests on every batch of Shakeology including raw materials and finished product holds everyone to a higher standard.
It ensures that you're getting the highest-quality, potent superfood nutrition you expect — every time.