12 Holiday Shakeology Smoothie Recipes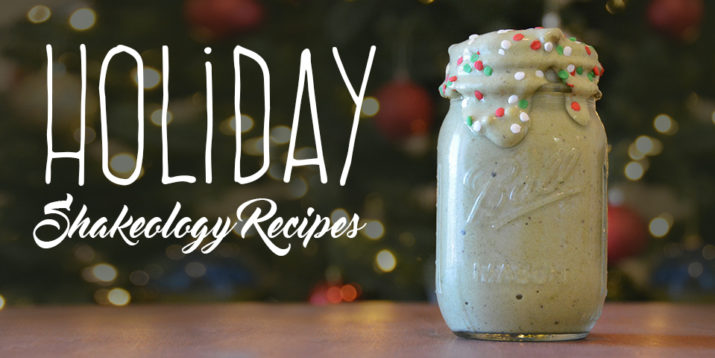 We love the holidays, but when it comes to holiday drinks, most aren't even remotely healthy.
But with these healthy holiday Shakeology recipes, you can enjoy all your favorite holiday flavors without the guilt!
Make sure you don't run out of Shakeology — get your favorite Shakeology flavors here!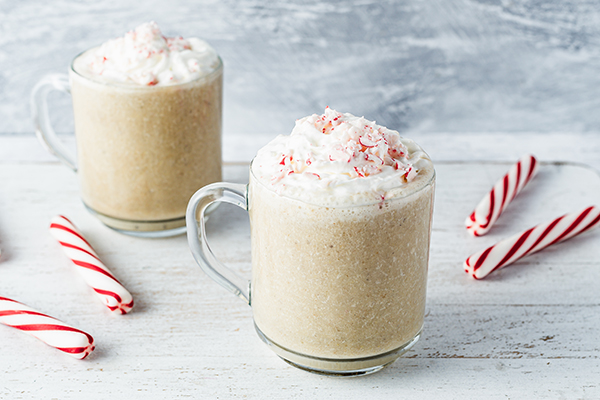 1. Creamy Candy Cane Shakeology
Skip the sugar sticks and reach for this smoothie that tastes like a candy cane. With only four ingredients, it doesn't get much easier to whip up some holiday cheer! Get the recipe.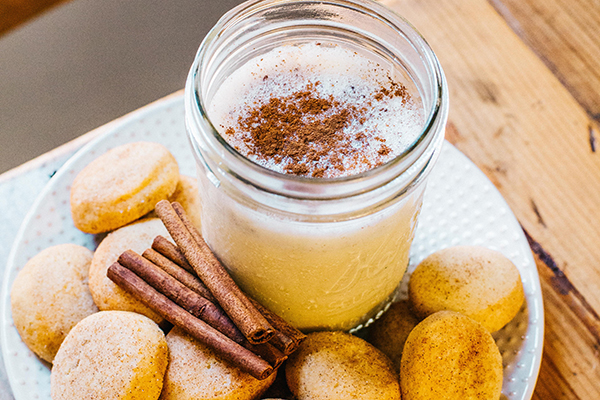 2. Snickerdoodle Shakeology
With this Snickerdoodle Shakeology recipe, we took everything we love about the delightful cookies and made it with Vanilla Whey Shakeology.
This shake is lightly sweetened with maple syrup and vanilla and blended with lots of cinnamon to create a healthy smoothie.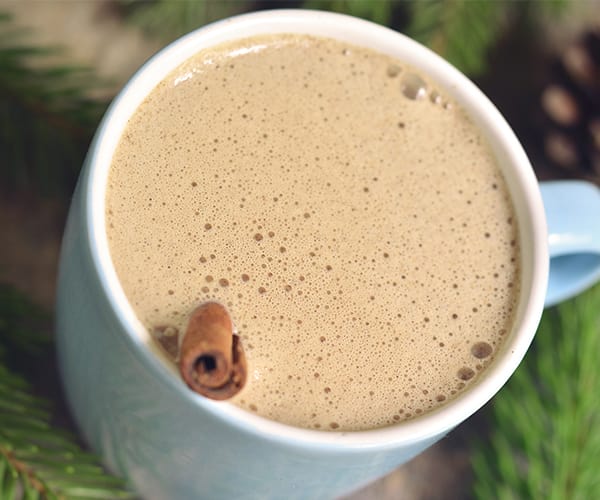 3. Chocolate Eggnog Shakeology
Go ahead, curl up by the tree in your flannel pajamas with a mug of creamy eggnog.
This lighter, healthier version of chocolate eggnog made with Shakeology is so good, you'll want to drink it all season long.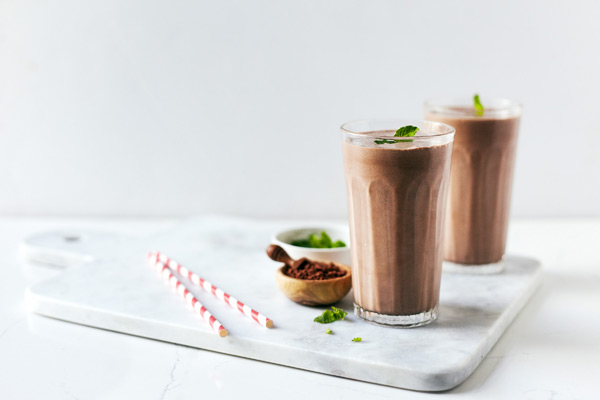 3. Chocolate Mint Shakeology
If you love blended coffee drinks, but don't want to wreck your diet with sugary syrups, whipped cream, and empty calories, this shake is for you.
Our Chocolate Mint Shakeology has half the calories and more than three times the protein!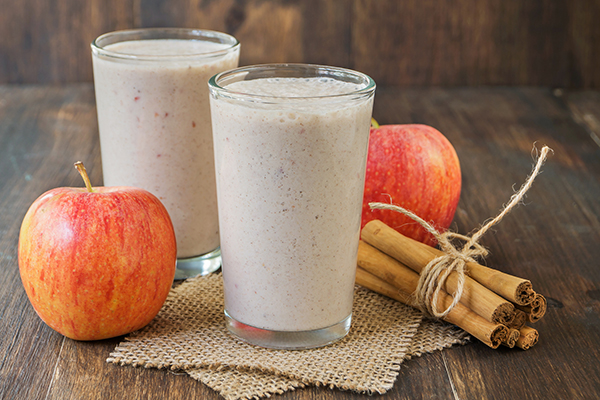 4. Apple Pie Shakeology
Unsweetened applesauce and cinnamon make this Shakeology smoothie taste like apple pie filling with whipped cream.
It's even better with homemade applesauce, which is super easy to make and so worth it. Get the recipe.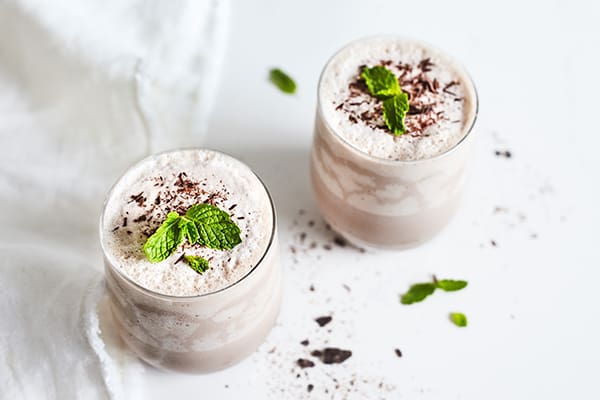 5. Peppermint Patty Shakeology
Refreshing peppermint, creamy vanilla, and craveable chocolate come together in this smoothie version of a peppermint patty.
The classic candy is a favorite of mint lovers, but also contains sugar, corn syrup, and artificial flavor.
This Peppermint Patty Shakeology smoothie tastes like the classic candy, but boasts 18 grams of protein and other healthy ingredients — like Shakeology! — to fuel your day in a good way.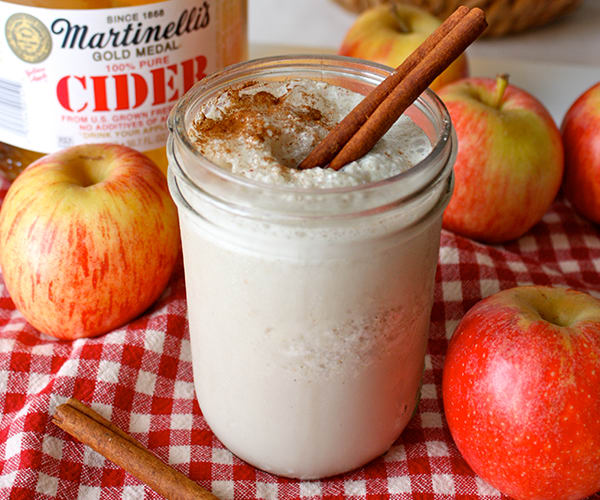 6. Cinnamon Apple Cider Smoothie
Apple cider makes us think of warming up by the fire after a day spent playing in the snow. Add that evocative winter flavor to a Shakeology smoothie with this recipe. Get the recipe.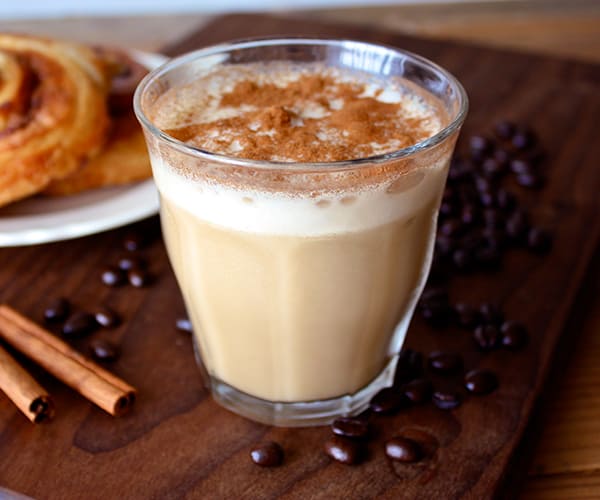 7. Cinnamon Roll Shakeology
Warm, fluffy, cinnamon rolls slathered in icing are the thing of a sugar lover's dreams. Match that with a mug of coffee and you have a perfect breakfast, right? Not so fast.
Try this healthy Cinnamon Roll Shakeology smoothie instead. It combines the best flavors from both, and as much as it may taste like a dessert, it's totally acceptable to have for breakfast. Get the recipe.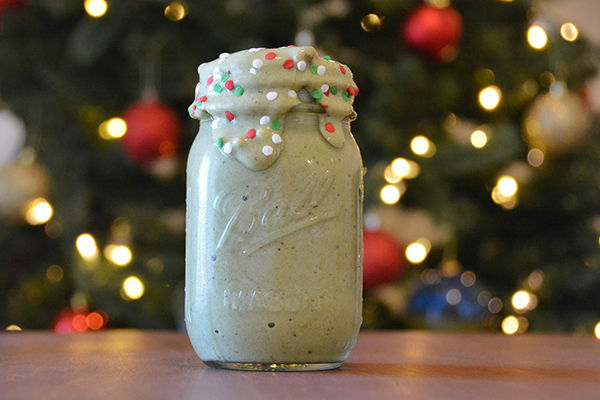 8. Grinch Smoothie
This Grinch gets its green color from a scoop of matcha, a green tea powder that's green like the Dr. Seuss character himself and who's been enjoyed for centuries.
Thanks to creamy Vanilla Whey Shakeology, banana, and coconut water, this delicious, healthy Shakeology recipe will make any Grinch's heart grow three sizes!
Get the recipe. (H/T Reese Woods for the recipe!)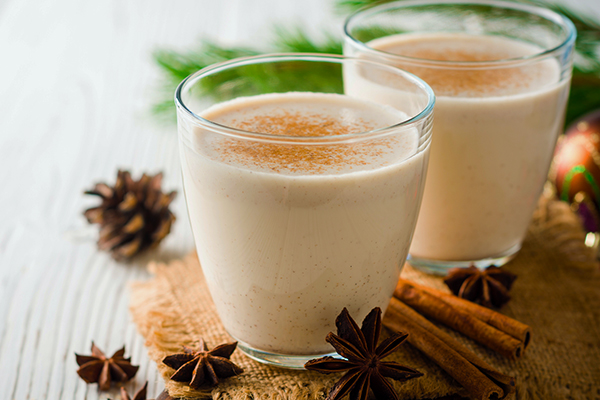 9. Vanilla Nog Shakeology
This recipe lets you enjoy a healthy twist on eggnog and your Shakeology all-in-one! Get the recipe.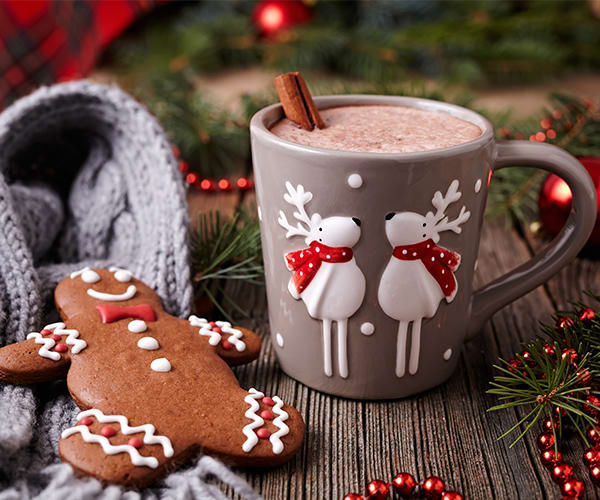 10. Gingerbread Man Shakeology
Satisfy that cookie craving with this healthy smoothie that tastes like gingerbread!
A touch of ginger and cinnamon turns Shakeology into a festive treat. Get the recipe.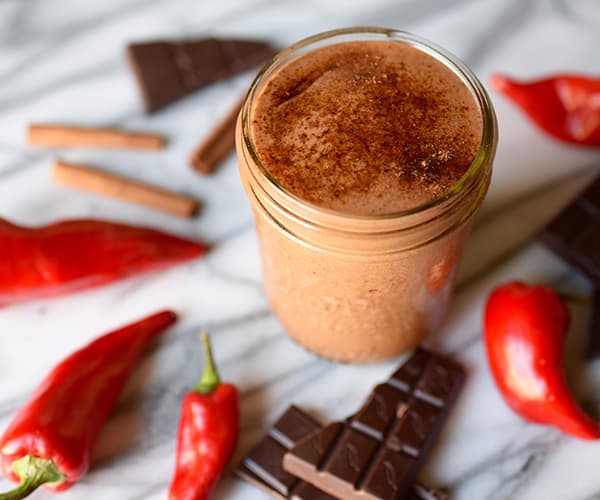 11. Chile Mocha Shakeology
If you want to take a break from all things pumpkin flavored this fall, there's a spicy little number ready to take its place.
This smoothie is like a zesty combination of Mexican hot chocolate and Mexican coffee — minus the tequila, of course!
The combination of cinnamon and ancho chili powder gives this delicious mocha smoothie an eye-opening kick! Get the recipe.