10 Healthier Versions of Your Favorite Condiments
Condiments are probably the unsung heroes of many of your favorite meals. After all, what is a hamburger without a little something sweet or savory spread on the bun? The trouble is, some condiments can also be the secret villains when it comes to being healthy and getting the results you want. Many are high in unhealthy fats and calories and some are spiked with loads of added sugar (in the form of high fructose corn syrup), artificial ingredients, and salt.
But, all is not lost. Though you'll always want to double-check the ingredient list for anything weird, some condiments are usually healthy. Those include mustard, wasabi, and hot sauce. For those that aren't (we're looking at you ketchup), we found a few store-bought products that make the cut (click here to see our list.)
However, making your own tasty condiments is easy and fast. And most can be made with ingredients you already have in your kitchen! Plus, you'll see to it that every ingredient you add is natural and that there isn't anything in your "special sauce" that doesn't belong.
Try these 10 simple recipes for our favorite homemade condiments. Did we miss any of your favorites? Let us know!
Ketchup
The ketchup industry tried to reinvent their product as a health food by advertising that it contains the antioxidant lycopene. They were hoping we'd ignore the fact that it still usually contains high fructose corn syrup and mysterious "natural" flavoring. Sorry, but we're not buying that squeeze bottle. Our good, old-fashioned ketchup recipe uses tomato sauce, vinegar, and a little coconut sugar or maple syrup. Want to come up with your own variation? Try adding curry or allspice! Get the recipe.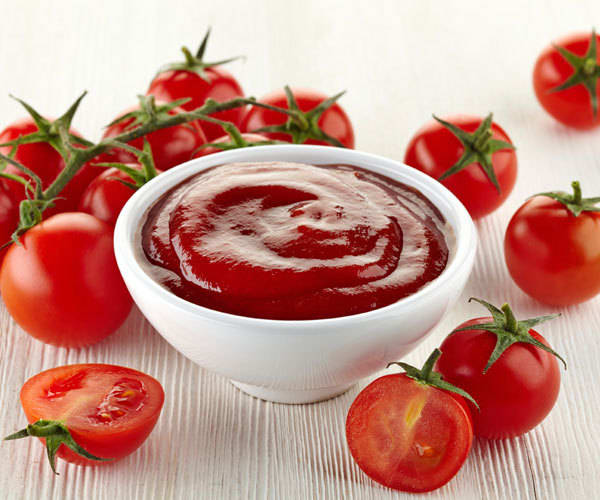 Chipotle Ketchup
Chipotle ketchup is all the rage in upscale burger restaurants or "gastropubs." Now you can make this spicier version of classic ketchup at home. Serve with burgers, meatloaf, or baked sweet potato wedges. Get the recipe.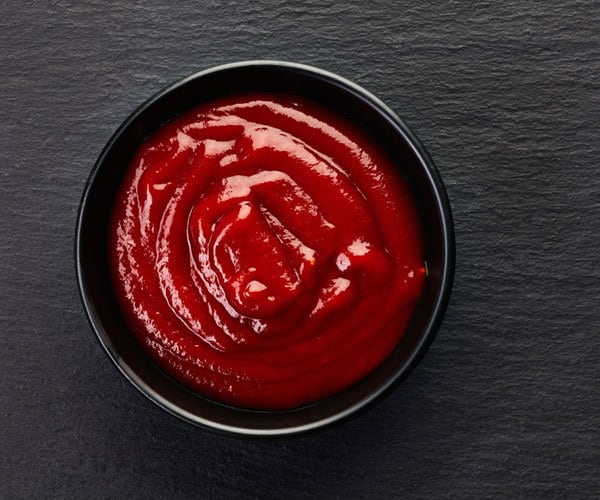 Ranch Dressing
Ranch dressing has a reputation for being liberally poured on everything from salads to French fries to pizza. But have you ever read the label? A modest serving of 2 tablespoons will add 145 calories and 15 grams of fat to your otherwise healthy salad. Low fat and nonfat versions typically have extra salt, sugar, and artificial ingredients. Use our recipe to make a healthier and better-tasting version from scratch that has only 30 calories and 2 grams of fat per serving. It's made from a blend of dried spices that you can store, so whipping up a new batch of dressing takes seconds. Get the recipe.
Bonus: you can use the spice blend to season meat or as a delicious seasoning for corn on the cob.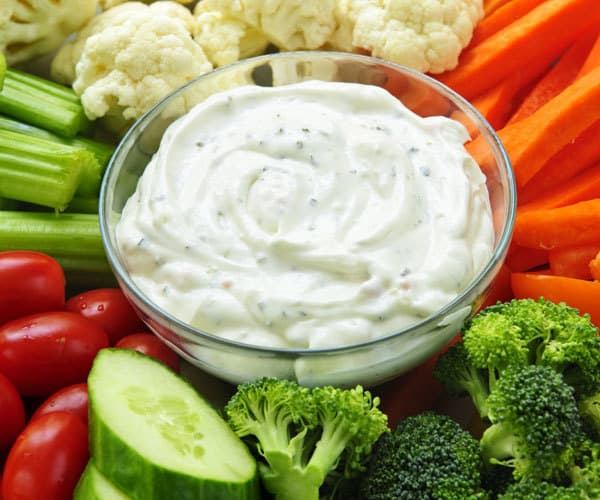 Chimichurri
Chimichurri is a vibrant green sauce from Argentina made from crushed garlic and fresh parsley or cilantro. Then, all of those ingredients are submerged in olive oil. Our recipe uses less olive oil and has only 25 calories per serving. It's my favorite topping for grilled fish and it takes any sandwich to another level. Try a spoonful on cooked veggies! Get the recipe.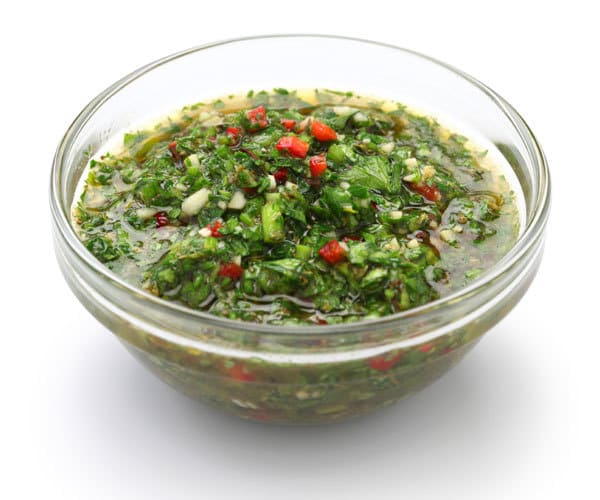 Pesto
Once you've tasted our recipe for Homemade Basil and Walnut Pesto, you won't want to buy packaged sauce again. It adds fresh, basil flavor to pastas, vegetables, and makes any sandwich taste gourmet. If you're feeling fancy, try making it with a mortar and pestle instead of a food processor. It'll give your pesto an even brighter flavor and silkier texture. Our recipe is fresh and healthy, but pay attention to the amount you're using. One serving adds 82 calories to your meal. Get the recipe.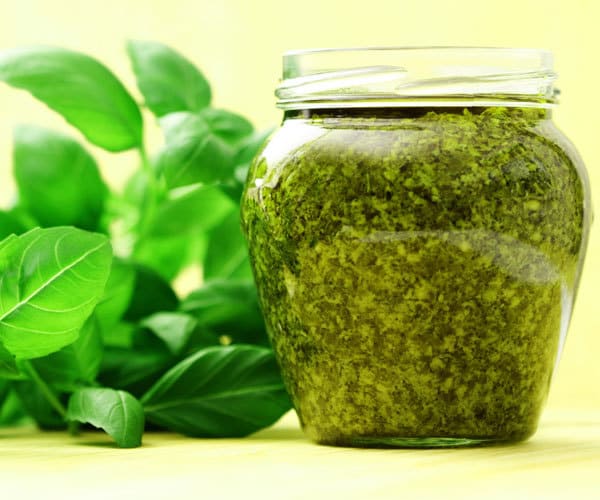 Thousand Island Dressing
Like Ranch, Thousand Island dressing is not typically friendly to your waistline. It has a whopping 11 grams of fat and 111 calories in each serving. And, it's easy to go overboard. With our recipe, you can spread it on your burgers and dress your salads without guilt, as it's just 72 calories per serving. Grab a handful of baby carrots and you've got a healthy snack! Get the recipe.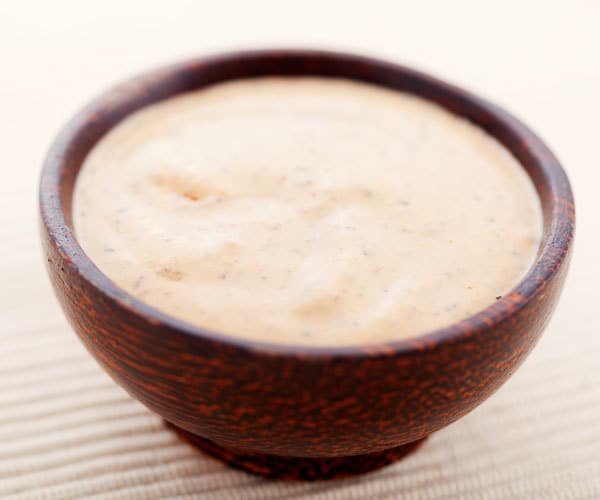 Tzatziki
This versatile Greek yogurt sauce tastes as cool as the cucumbers it's made from. Using nonfat yogurt makes it much lighter than traditional tzatziki and fresh mint and dill give our recipe extra zing. Try it on grilled meats, spicy foods, or use it to wake up your baked potatoes! Get the recipe.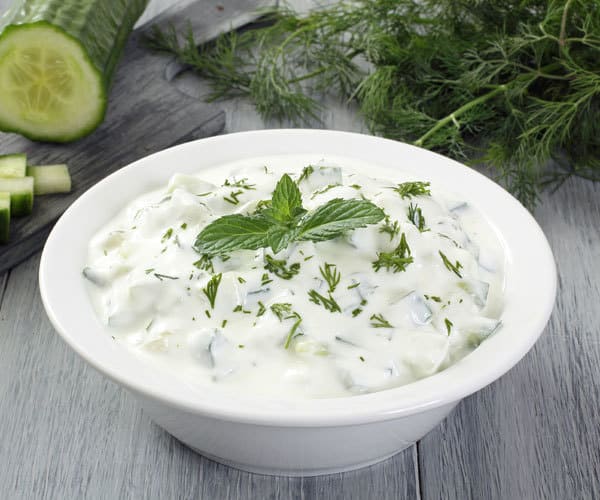 Chunky Salsa
Salsa is said to be America's most popular condiment and it's easy to understand why. (Sorry, ketchup.) It tastes great on just about everything, from eggs to fish to turkey burgers. When tomatoes are in season, nothing beats homemade salsa. Make it as mild or spicy as you like by adding diced jalapeño or serrano chilies! Get the recipe.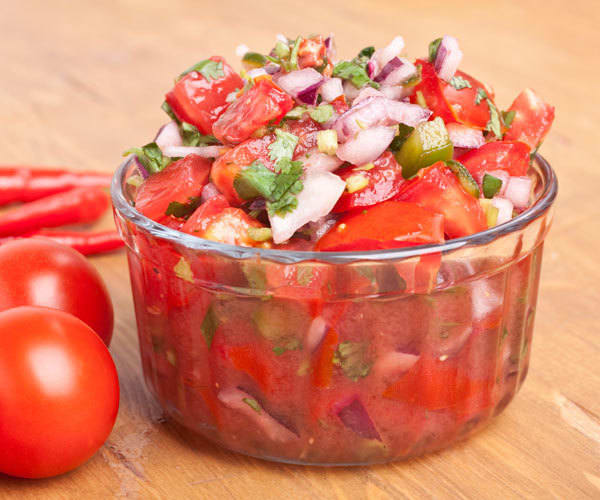 Guacamole
Guacamole, it's not just for chips! I'll be the first to admit, I have a guacamole addiction. I'll put it on my whole grain toast in the morning with egg whites, dip raw veggies in it in the afternoon, and eat it with beans and rice for dinner. Avocados are an excellent source of omega-3 fatty acid, which gives you shiny hair, youthful skin, and helps your brain function. Our recipe adds spicy chili peppers! Get the recipe.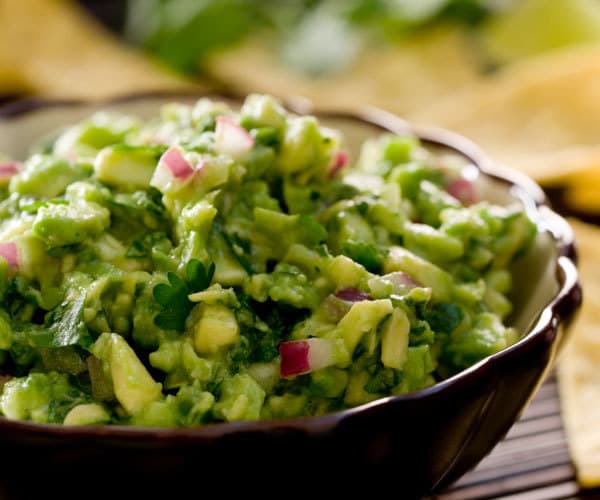 Homemade Hummus
Did you know that you can whip up a bowl of deliciously smooth hummus in under 5 minutes, and it'll taste even better than the stuff that comes in a plastic tub from the grocery store? Made from garbanzo beans, tahini (sesame paste), and freshly squeezed lemon, hummus is as healthy as condiments get! It is high in calories, but it's also nutritionally dense and has 3.5 grams of protein per 1/4 cup. Bring it as a healthy snack to your next party, use it to make these delicious Deviled Eggs, or spread it on sandwiches and wraps. Get the recipe.