14 Sweet & Savory Muffin Recipes
Fall is in the air and winter is coming. That means sweater weather, savory dishes like stews and soups, and of course, baked goods. Lots of baked goods. Like muffins.
Muffins are the ultimate hand (and stomach) warmers: A perfectly sized healthy snack or dessert that's satisfying and warming.
Muffins are also a super versatile recipe — you can make breakfast muffins, dessert muffins, savory muffins; the world is your muffin tin. You can make them ahead of time for grab-and-go convenience, or bake them up fresh for a hot treat.
Here are 15 sweet and savory muffin recipes that will blow your muffin-loving mind!
Sweet Muffin Recipes
1. FIXATE Pumpkin Muffins With Maple Cream Cheese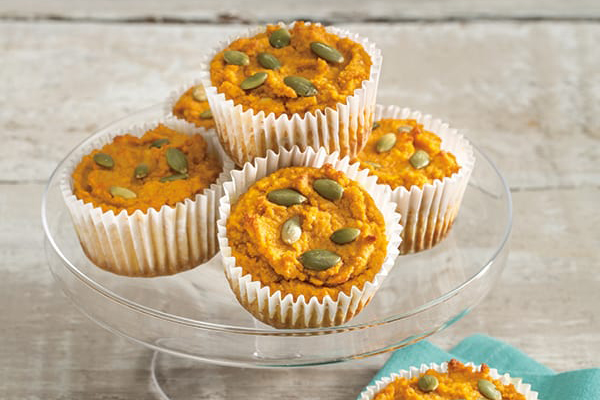 These pumpkin muffins are a healthy treat from Autumn Calabrese's FIXATE cookbook.
Pumpkin is the base for scrumptious spiced cakes with a filling of maple-sweetened cream cheese in the center.
This recipe uses almond flour and the nutty taste is a perfect complement to this autumnal recipe.
2. Apple Harvest Muffin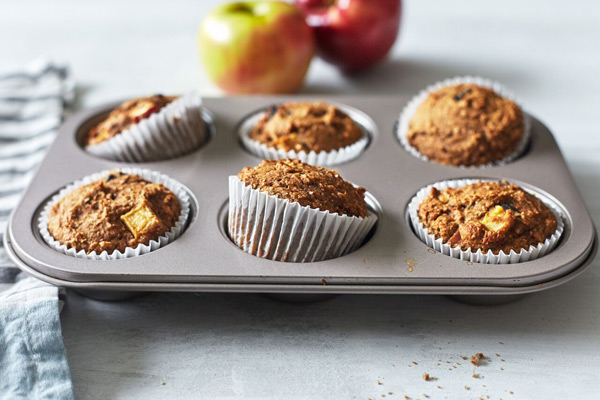 Second only to pumpkin for evoking the feel and smell of fall is the gorgeous, delicious apple.
These muffins' sweetness comes from apples, apple butter, and prunes, and they're less than 100 calories each. Who's in?!
3. Breakfast Banana Muffins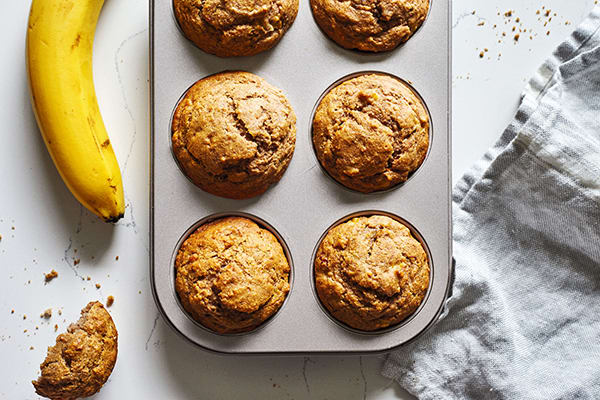 These delicious banana muffins are healthy and they taste like banana bread!
Whole-wheat flour adds extra fiber and nutrients that white flour lacks; ripe bananas and a touch of honey add natural sweetness in place of sugar.
And because bananas are good at keeping baked goods moist, this recipe uses only a scant amount of coconut oil.
4. FIXATE Carrot Cake Baked Oatmeal Muffins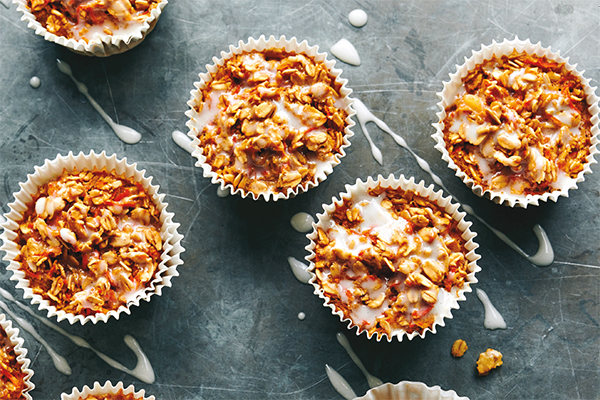 Skip the store-bought muffins and make these delicious, healthy Carrot Cake Baked Oatmeal Muffins at home instead.
This recipe appears in the FIXATE Vol. 2 Cookbook by Autumn Calabrese and her brother, Chef Bobby Calabrese.
5. Blueberry Maple Muffins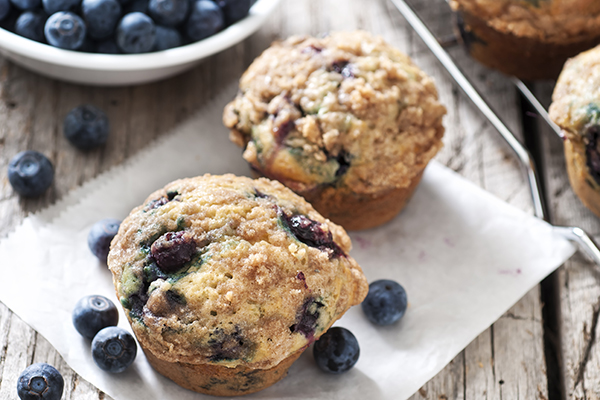 Who can resist a classic blueberry muffin? (Answer: no one)
But unlike the calorie-and-sugar bombs that you buy at the store, these are filled to the brim with healthy stuff like fresh blueberries, wheat germ, coconut oil, and more.
6. Flourless Brownie Muffins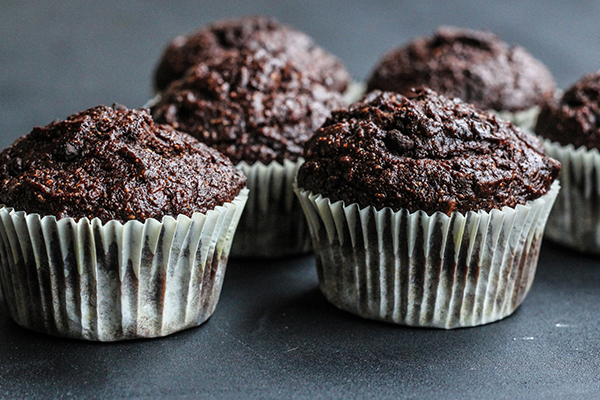 Brownie. Muffins. Enough said.
But no, really — these brownie muffins are insane delicious and there's a secret ingredient that will really blow your mind.
7. Chocolate Peppermint Muffins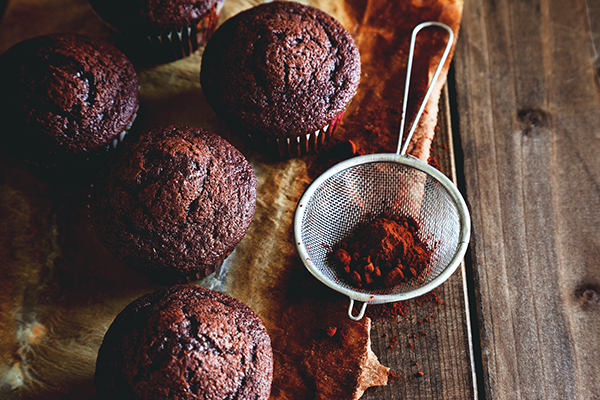 Got peppermint? If those brownie muffins aren't enough awesomeness for you, then get your tins ready for these chocolate peppermint muffins.
All you need are seven ingredients and 20 minutes and you'll be nomming on a handful of heaven.
8. Plum Bran Muffins
Let's be honest: We all know we need fiber in our diets, but talking about "getting fiber" is not exactly hot dinner conversation.
Until now: These plum bran muffins will have you talking about the delicious sweetness of ripe plums and prunes, the heft and satiety of wheat bran, and the rich flavor of the apple butter and buttermilk.
Savory Muffin Recipes
9. Sweet Potato Egg Muffins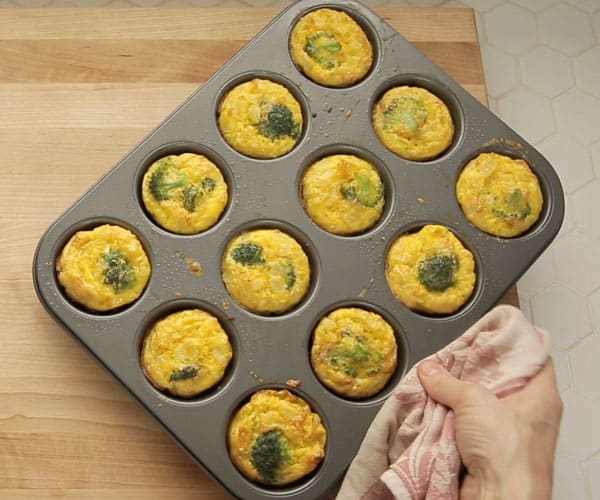 If you're a meal prepper, these are the perfect way to get breakfast out of the way for the whole week in just an hour.
These mighty little muffins are a nutritional powerhouse, packed with sweet potato, broccoli, cheese, onion, and eggs.
They'll get your day started right and keep you satisfied until lunch.
10. Easy 21 Day Fix Egg Muffins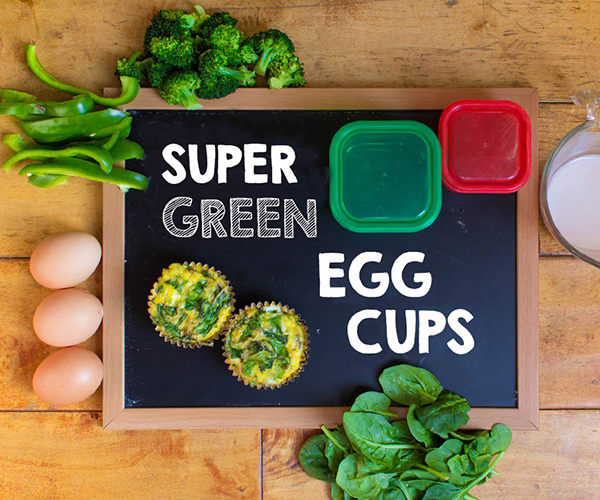 Fans of Autumn Calabrese and 21 Day Fix know all about meal prepping, and she created these three savory, protein-packed egg cups that will keep you on track for success.
11. Mini Denver Quiches
Get your forks ready because when these little quiches are done, they're gonna go fast.
They're versatile, too — bake them up for a fast breakfast, party appetizers, between-meals snack, or just because.
12. Zucchini, Ham, and Cheese Quinoa Muffins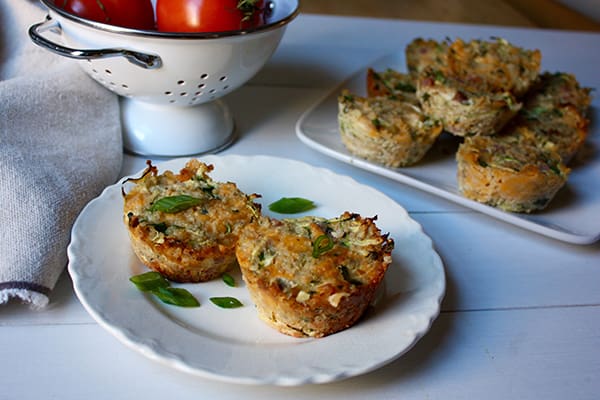 You won't have to bribe your kids to eat their veggies once they get a taste of these amazing muffins.
They're savory, flavorful, and they reheat well, so they make a great addition to any meal prep plan.
13. Turkey and Stuffing Muffins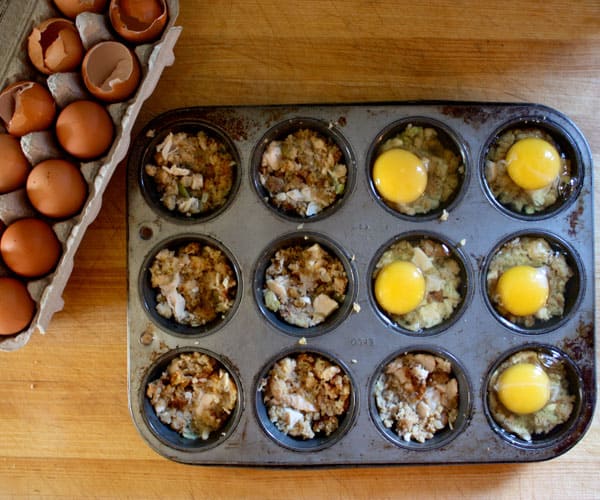 Forget the turkey sandwiches, turkey stroganoff, turkey casserole, and the endless post-Thanksgiving recipes.
These muffins are a fast, easy, and healthy way to use up those leftovers.
But don't limit yourself to these treats once a year: These turkey and stuffing muffins are delicious year-round.
14. Spinach Muffins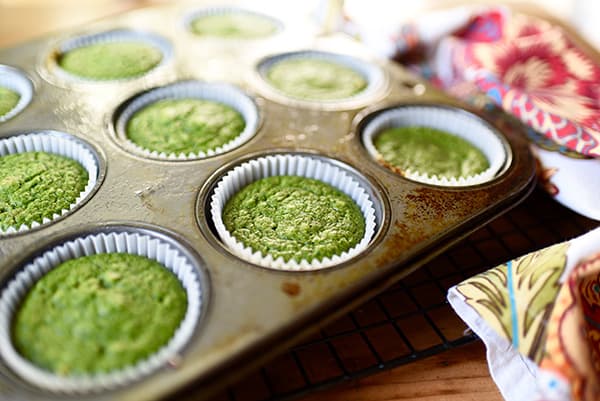 These are another seasonal favorite that really should be eaten year-round.
The emerald hue comes from spinach, but BODi taste-testers assure us they taste like cake minus the frosting. (Yes, please!)
Love these recipes? You can get even more delicious recipes like this, meal preps, and more with the 2B Mindset and Portion Fix nutrition programs on BODi.