Shakeology: What Is It, Exactly?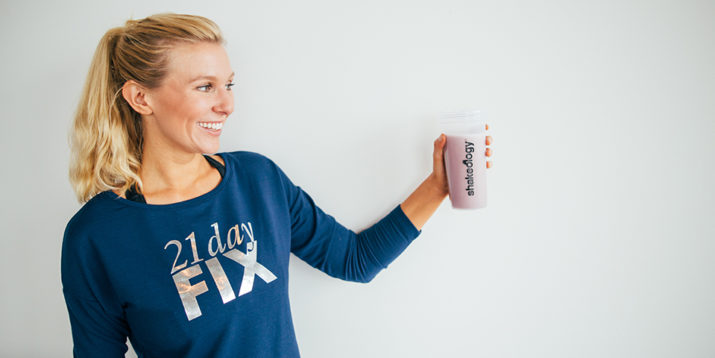 It's a conundrum people face in kitchens the world over: You want to eat healthy, but you don't know where to start.
Oh, and you kind of don't like vegetables.
You're in good company: Carl Daikeler, BODi co-founder and CEO, does not like vegetables.
The solution? His wife Isabelle and nutritionist Darin Olien created Shakeology so Carl would eat healthier.
But what's actually in this shake? Are the ingredients legit healthy? Is it a meal replacement or just a protein shake? Why should I drink it?
Let's get some answers to your most pressing Shakeology questions:
What Is Shakeology?
In a nutshell, Shakeology is a nutrient-dense superfood nutrition shake that's formulated with globally harvested ingredients that supply phytonutrients, antioxidants, enzymes, prebiotics and probiotics, fiber, adaptogens, vitamins, and minerals.
Without good nutrition, your body may struggle to perform the basics.
And things like going above and beyond or taking on new challenges? That's even harder.
That's why we put so much care into creating Shakeology.
We crafted our proprietary formula with a potent blend of high-quality proteins, probiotics, fiber, digestive enzymes, antioxidants, superfoods, vitamins, and minerals — unique nutrients that are pretty hard to get from the average diet, let alone track down in a grocery store.
This precise combination of ingredients is as complex as your body's needs. When you start your day with a healthy foundation, you're able to build a more meaningful life.
BODi searches the world over for the best quality ingredients. Before anything makes it into our shakes, hundreds of hours of work go into vetting and testing both the ingredient and the supplier.
This helps ensure that each new ingredient is of the highest quality and complements what's already in the mix.
We continuously strive to improve Shakeology, so in 2019, we introduced an updated Shakeology formula with several additional benefits:
boosted matcha green tea
bumped up high-quality fiber ingredients so that Shakeology will have at least 6 grams per serving, which makes a scoop of Shakeology an excellent source of fiber!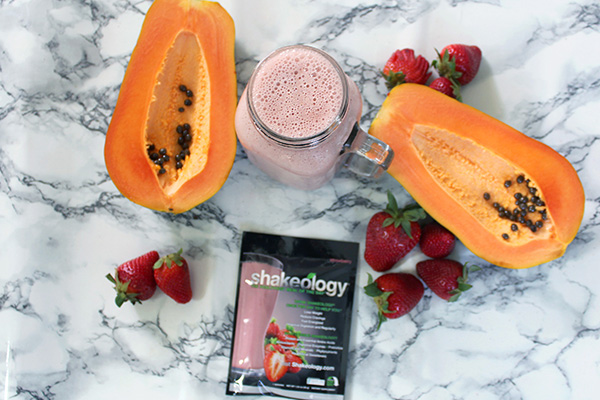 The Benefits of Shakeology
So, why should you drink it?
Shakeology's powerful and premium formula can help support healthy energy, curb junk-food cravings, and support digestive health, all to help you lose weight as part of a BODi health and fitness program.*
In addition, the nutrition in Shakeology can help you get better results when you pair it with killer programs like Sure Thing or XB Sweat + Sculpt.
Can Shakeology Help You Lose Weight?
Drinking Shakeology as part of a calorie-controlled diet can potentially help you lose weight. When used in place of a meal, shakes can provide a convenient and nutritious option that is low in calories and can help reduce overall calorie intake.
However, it is important to choose shakes that are made with high-quality protein, fiber, and other nutrients, as well as low in added sugars and other unnecessary ingredients.
A Shakeology clinical study has shown that a high-protein/fiber (HPF) supplement shake can help you lose weight.
Shakeology Ingredients
• Proteins and fiber: Help reduce hunger and junk-food cravings.*
• Antioxidants, phytonutrients, vitamins, and minerals: Help fight free-radical damage, while helping your body support a healthy immune system.*
• Adaptogen herbs: Traditionally used to help your body adapt and respond to the effects of stress.*
• Prebiotics, probiotics, digestive enzymes, and fiber: Help your body absorb nutrients as well as support regularity and healthy digestion.*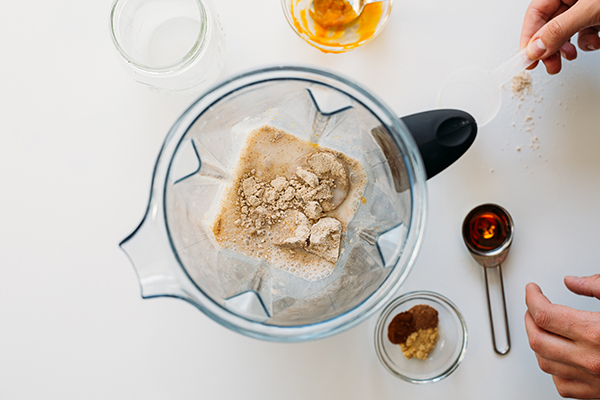 Is There Sugar in Shakeology?
Shakeology has about seven grams of total sugar per serving (eight grams in Café Latte Plant-Based Vegan) from a combination of organic cane sugar and the various superfood fruit powders.
To put this into perspective, there are 14 grams of sugar in a medium banana and 19 grams of sugar in a medium apple.
Is Shakeology a Meal Replacement?
On its own, Shakeology does not replace a meal, but it can be a part of a balanced meal when combined with other healthy foods like fruits, nuts, seeds, nut butters, avocados, or various milks.
Drink a morning shake with a healthy breakfast that has a mix of carbs, protein, and fat and you'll be setting yourself up for success for the rest of the day.
When Should I Drink Shakeology?
If you're not a morning shake drinker, you can have it whenever you're hungry.
Shakeology is loaded with protein, fiber, and wholesome ingredients, all of which work together to help keep you satisfied.
And because Shakeology helps reduce junk-food cravings, you'll be less likely to pig out on stuff that you'll regret later.*
How Many Calories Are in Shakeology?
Shakeology contains between 140 and 160 calories per serving, depending on the flavor.
And keep in mind: As you add fruit, nut butters, and milk, that number starts to climb.
Even when you're eating healthy foods, like smoothie bowls or shakes, it's important to keep an eye on all the add-ins so it doesn't turn into a calorie bomb.
Is Shakeology a Protein Shake?
All that protein + other macro- and micronutrients + superfoods makes Shakeology a multidimensional premium nutritional supplement, not just a protein shake.
And if you're not a shake person, there are so many different ways you can enjoy the benefits of Shakeology. In fact, with Shakeology, you can eat more dessert AND fuel your body with superfood nutrition at the same time.
Bake it, bite it, blend it — you can turn your superfoods into all kinds of decadent desserts, like Copy Peanut Butter Cups, No-Bake Chocolate Peanut Butter Pie, or Lemon Blueberry Cheesecake Bites, just to name a few.
What Are Superfoods?
"Superfood" isn't an officially recognized term, but you can think of them as foods that are nutrient-dense and considered to be beneficial for health and well-being.
Common superfoods include foods like blueberries, salmon, nuts, legumes, seeds, and whole grains.
Less widely available superfoods include foods such as bee pollen and mangosteen. Shakeology includes an array of superfoods like matcha, goji berry, and more.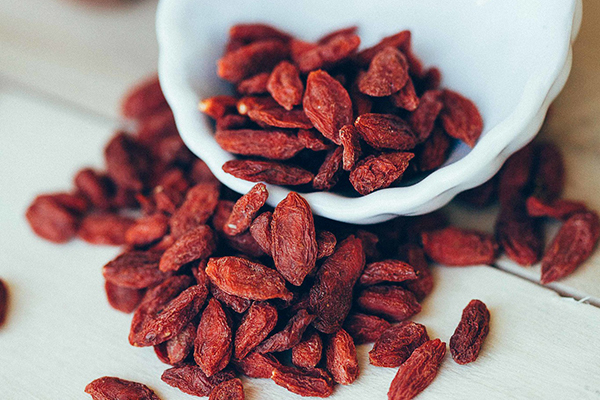 Antioxidants vs. Free Radicals
What are these free radicals and antioxidants that we speak of? Long, complicated science short:
We generate free radicals as a result of various bodily processes and when we're exposed to things like pollution, radiation, and chemicals.
These free radicals are atoms that contain a single electron. But electrons like to travel in pairs, so they roam around stealing electrons from other atoms.
Then those atoms, in turn, become free radicals, which start looking for another electron, triggering a chain reaction of electron theft.
That process is called oxidation, and over time, results in oxidative stress on your cells.
Enter antioxidants:
These are compounds like vitamins A, C, and E found in foods, especially colorful fruits and vegetables, that help neutralize these scavenging free radicals by giving them free electrons.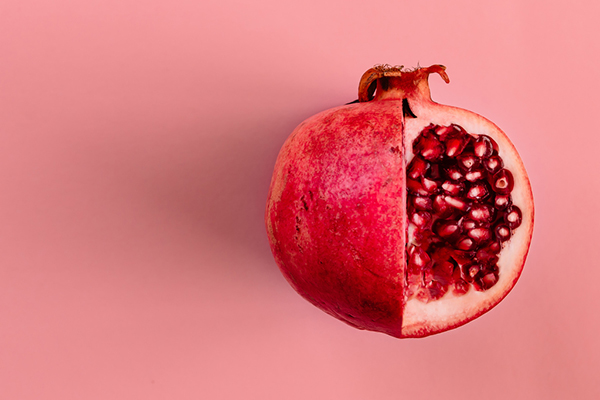 Shakeology Ingredients That Can Have Antioxidant Behavior:
Vitamin A
Acerola cherry
Pomegranate
Camu-camu
Bilberry
Goji berry
Vitamin C
Blueberry
Green tea
Rose hips
Cinnamon
Luo han guo (also known as monk fruit)
Now that you've got the 411 on all the good stuff that's in Shakeology, it's time to get to the practical stuff, like how it tastes, what flavors it comes in, and how you can get your hands on some.
Shakeology comes in a variety of delicious flavors: Chocolate Whey, Vanilla Whey, Café Latte Whey, Strawberry Whey, Plant-Based Vegan Chocolate, Plant-Based Vegan Vanilla, Plant-Based Vegan Café Latte, Plant-Based Vegan Tropical Strawberry, and Plant-Based Vegan Cookies & Creamy.*
Bonus? There are also season flavors, like Pumpkin Spice Shakeology and Peppermint Mocha Shakeology.
*Note: Not all flavors may be available in your market.
What Protein Does Shakeology Contain?
Chocolate, Vanilla, Strawberry, and Café Latte Shakeology formulas are loaded with protein from whey protein isolate, yellow pea, chia, flax, and quinoa.
What Protein Does Plant-Based Vegan Shakeology Contain?
Plant-Based Vegan Shakeology formulas all contain a proprietary blend of plant-based proteins, which is ideal for those who cannot tolerate — or choose to avoid — animal proteins, whey, or dairy.
The proteins in Plant-Based Shakeology — pea, chia, flax, quinoa, and rice  — are plant-based proteins that supply all nine essential amino acids (ones that our bodies can't produce).
Is Shakeology Gluten-Free?
There are no gluten-based ingredients in Shakeology; however, it's not a certified gluten-free product.
We take significant precautions to prevent any gluten-containing ingredients from being included in the product.
Is Shakeology Organic?
Since we globally source Shakeology ingredients, certifying every exotic ingredient is very complex.
However, the possibility of a completely organic Shakeology is being researched. Stay tuned!
Does Shakeology Contain Any GMO Ingredients?
Shakeology is not certified GMO-free. However, special care has been taken in its formulation to exclude GMO-based ingredients such as soy, canola, and corn.
Ingredient suppliers are required to provide documentation to BODi on their position on GMO ingredients.
The possibility of obtaining a third-party certification is currently being evaluated for Shakeology.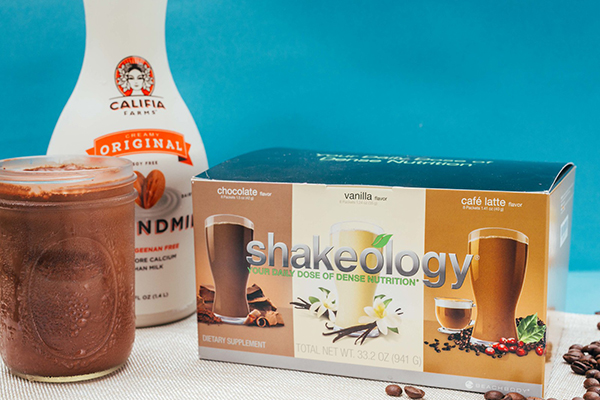 How Do I Buy Shakeology?
You can buy Shakeology online as a one-time purchase or monthly subscription. The price varies, depending on which purchase option you choose.
And if you find that Shakeology is simply not to your liking, you can return it within 30 days of your purchase for a full refund of the purchase price, minus shipping and handling, even if the bag is empty.
Why You'll Love Drinking Shakeology Every Day
Shakeology can help provide healthy energy, reduce junk-food cravings, support your digestion and regularity, and help you lose weight.*
The protein, fiber, and healthy fats will help you feel full longer so you're less likely to snack. Plus, it provides healthy energy, which will help you power through your workouts, and your day.*
Bottom line is, you'll love Shakeology because of the way it will help you look and feel, inside and out.
*These statements have not been evaluated by the Food and Drug Administration. This product is not intended to diagnose, treat, cure, or prevent any disease.