Pumpkin Spice Plant-Based Vegan Shakeology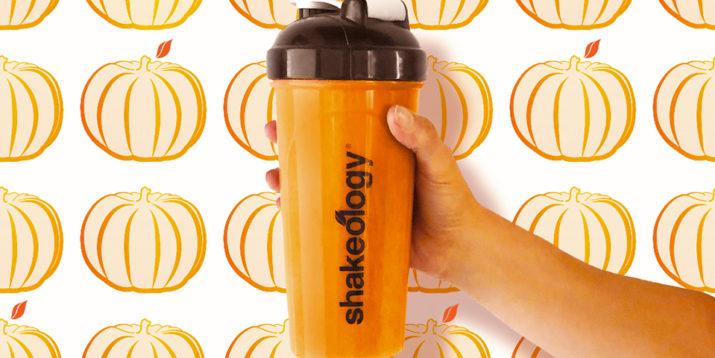 Update July 2021: Pumpkin Spice Shakeology will not be back, but don't worry — here are some recipes that recreate the pumpkin spice flavor you love with Vanilla Shakeology!
Pumpkin Spice Vanilla Shakeology
Pumpkin Ginger Spice Shakeology
---
Now you can enjoy the delicious taste of fall — without derailing your health and fitness goals.
Autumn means cozy sweaters, colorful fall leaves, and — oh, yeah — your favorite pumpkin spice beverage! And that's exactly why we made our seasonal Shakeology flavor, Pumpkin Spice Plant-Based Vegan Shakeology.
This rich and creamy vegan shake features notes of pumpkin spice — cinnamon, nutmeg, and ginger. It's incredibly tasty on its own, mixed with milk or almond milk for a creamier version, or simply added to your favorite Shakeology recipes.
And best of all, you get to enjoy Pumpkin Spice Shakeology guilt-free, because it has all the nutritional benefits of Shakeology you've come to know and trust.*
It's meticulously crafted with a potent blend of protein, probiotics, digestive enzymes, antioxidants, vitamins, and minerals. No need to stop by the coffeehouse for a sugar-loaded calorie bomb!
*Note: Health claims vary by country.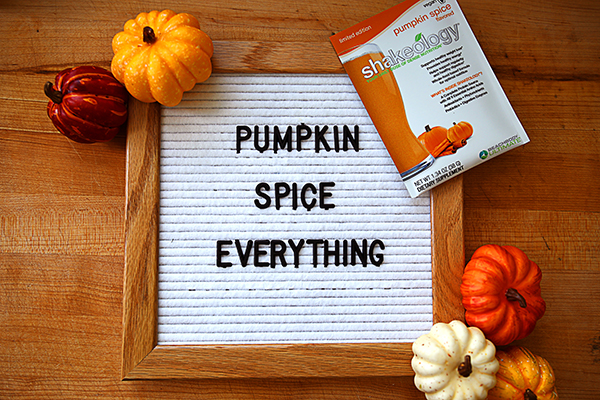 Why Is Pumpkin Spice Shakeology Better?
A pumpkin spice latte can cost you over 380 calories and it has very limited nutritional value.
Shakeology, on the other hand, helps you build a foundation of health while also helping you reach your fitness goals.
Best of all, you can drink Shakeology every day. It's part of a healthy routine that helps fill any nutritional gaps and properly nourish your body.*
Plus, Pumpkin Spice Shakeology has all the flavors of fall you love so much — warm cinnamon, spicy nutmeg, and ginger — which makes it a no-brainer when you want a sinfully delicious treat without any of the guilt.
Pumpkin Spice Shakeology is also one of the best ways to invest in your health during one of the busiest times of the year.
With kids back in school, work commitments, and the weather getting cooler, Shakeology gives you those crucial nutrients you need to be fueled and ready to take on your day.*
And like all Shakeology flavors, Pumpkin Spice Shakeology is the result of thousands of hours of research and formulation, a no-compromise approach, and world-class quality assurance. You know you're getting a superior product here.
So get ready to enjoy your best fall yet!
*These statements have not been evaluated by the Food and Drug Administration. This product is not intended to diagnose, treat, cure, or prevent any disease.