The New Shakeology Formula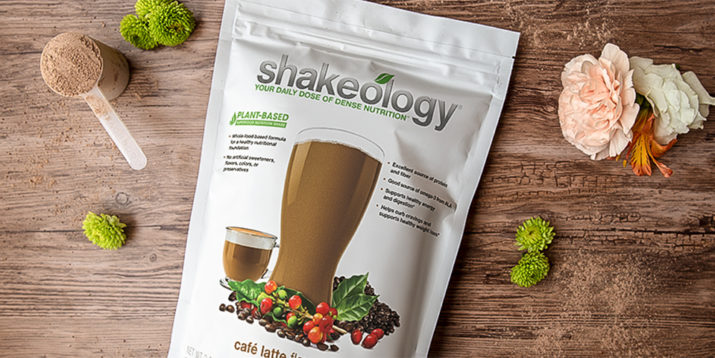 *Updated May 2020
At BODi, our goal is to help you achieve your best results.
Our comprehensive approach combines fitness, nutrition, and support — it's a proven formula that has helped millions of people transform their lives.
One of the ways we help people do this is with Shakeology, a superfood supplement that can help you build a healthy nutrition foundation, thanks to its array of nutrients (think vitamins, minerals, fiber, protein), antioxidants, adaptogens, pre- and probiotics, and digestive enzymes.
If you're not drinking a daily Shakeology, now is a great time to start, because we made some changes to the formula to make it even better.
7 Things to Know About the New Shakeology Formula 
1. It delivers an excellent source of fiber
We all know fiber is critically important to a healthy diet.
It supports healthy digestion and may help with weight management among many other benefits. Yet we are not getting nearly enough of this nutrient in our diets.*
Only about 5 percent of Americans are meeting their recommended fiber intake: 25 grams per day for women 50 years and younger, and 38 grams per day for men 50 years and younger.
For reference, the average fiber intake is about 16 grams of fiber a day.
For those reasons, the 2015–2020 Dietary Guidelines for Americans identified fiber as a nutrient of public health concern, so we wanted to do our part to help you boost your daily fiber intake.
We bumped up our high-quality fiber ingredients so that Shakeology will have at least 6 grams per serving, which makes a scoop of Shakeology an excellent source of fiber!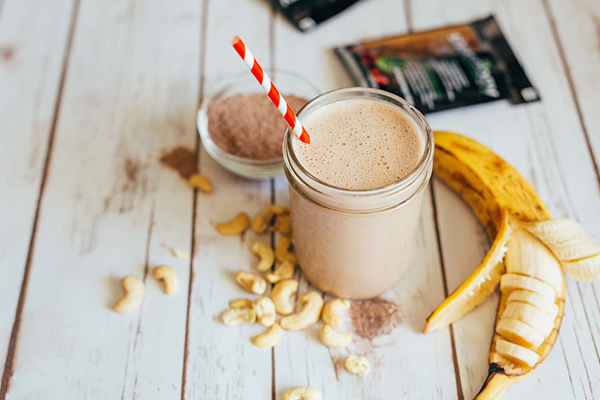 2. Provides a good source of omega-3 from ALA
Alpha-linolenic acid, or ALA, is an essential omega-3 fatty acid that can help support cardiovascular health.*
(Fun fact: An "essential" nutrient is one we have to get from our diet because our bodies can't make it.)
ALA comes from plant sources like flaxseed, which is one of the best food sources of ALA. To increase this omega-3, we added more flaxseed so every scoop of Shakeology has 250 milligrams of ALA. In doing so, we removed chia and sacha inchi, which deliver less of this nutrient.
3. Provides an increased level of probiotics
The hearty probiotics in Shakeology (Bacillus coagulans) have always played a key role in helping support digestive health along with fiber, prebiotics, and digestive enzymes.*
In response to the ever-growing consumer interest in using probiotics, we've increased the amount of probiotics in Shakeology. That's great news for your gut health.*
Stay tuned for more news about the probiotics increase in Shakeology!
4. Boosted matcha green tea
With the buzz generated last year by the addition of our carefully cultivated matcha green tea, we traded out the similar ingredients of moringa and green tea extract to make room for more matcha green tea across all flavors.
Matcha green tea is known for its beneficial phytonutrients.
5. Removed methylsulfonylmethane (MSM)
MSM is a source of sulfur, which is an essential component of all cells. However, sulfur is also present in protein specifically as part of the amino acids methionine and cysteine.
Since our formulas are all an excellent source of protein (16–17 grams/scoop) there is plenty of sulfur-providing methionine and cysteine, so we decided to remove this ingredient.
6. New and improved Chocolate Plant-Based Vegan Shakeology taste
We are continuously searching for ways to make Shakeology better and better in quality, benefits, and of course, taste.
We heard your feedback and rigorously taste-tested this plant-based vegan favorite until we found the best combination of natural flavors that perfectly enhanced the chocolatey goodness!
7. Reformulated protein blend in plant-based vegan flavors
We always want to ensure you never have to be without your Shakeology. To maintain a reliable supply for you, we removed oat protein from our plant-based vegan formulas because of limitations of this ingredient from the supplier.
But don't worry, we've got your vegan protein needs covered with a solid blend of pea, flax, rice, and quinoa — a complete source of protein with all nine essential amino acids.
Frequently Asked Questions
When will this new Shakeology formula be available?
If your Shakeology bag has chia, sacha inchi, moringa, or MSM in the ingredient list, you have the old formula, but don't worry, you'll get to try out the new and improved Shakeology soon!
(Don't worry if you have some of the old formula left. It is perfectly fine to consume within shelf life. The old version is great, but the new version is even better!)
Can the old formula Shakeology still be purchased?
No. Once the new Shakeology starts shipping, the old Shakeology has run out.
*These statements have not been evaluated by the Food and Drug Administration. This product is not intended to diagnose, treat, cure, or prevent any disease.