10 Best Instant Pot Recipes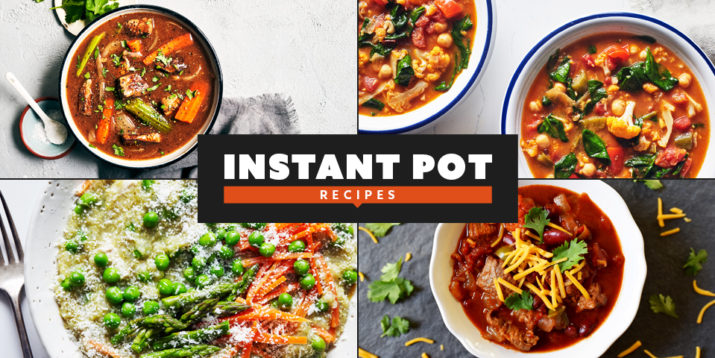 If the thought of cooking dinner from scratch after work, traffic, errands, and everything else you do has you feeling like….
…then these Instant Pot recipes are your new BFFs.
Some people find cooking to be a soothing Zen experience; others find it be a stressful hot mess of bubbling pots, splattering pans, and a tangle of knives, spatulas, whisks, strainers, and steamers.
Enter the Instant Pot.
This magical kitchen appliance is every cook and non-cook's best friend: Throw a bunch of ingredients in it, press some buttons, and walk away.
Then stroll back into the kitchen in less time than it would take you to dig out all those pots and pans and boom — dinner is served and your sanity preserved.
Keep reading for 10 delicious Instant Pot recipes!
What Is an Instant Pot?
First things first: If you're an Instant Pot newbie, here's a quick overview of what an Instant Pot is and how it can be your new BFF in the kitchen:
Simply put, an Instant Pot is a multi-cooker appliance that lets you cook food faster. It's basically a souped-up version of a traditional pressure cooker.
It comes in three different sizes (3 quart, 6 quart, and 8 quart) and each has multiple cooking functions: slow cooker, rice/porridge maker, steamer, yogurt maker, egg cooker, cake maker, warmer, and sautéing/browning function, to name a few.
(Note: The functions may vary, depending on what version of the Instant Pot you have.)
You can turn pretty much any slow-cooker recipe into an Instant Pot recipe, but you will need to make certain adjustments — check your user's manual or pressure cooking time charts.
Below are some popular BODi recipes that we converted into Instant Pot recipes.
Is an Instant Pot Also a Crockpot? And What's a Slow Cooker??
Now that you know what an Instant Pot is, you might be asking, "what's a crockpot? And how is that different from a slow cooker?? " while pulling your hair out.
We feel your pain; it can be anxiety-inducing to try to figure out what's what and what can do what. To make things super simple, here's the difference between an Instant Pot and a Crock-Pot and a slow cooker:
Instant Pot: As we mentioned above, an Instant Pot is like a souped-up pressure cooker. And depending on the model, Instant Pots have a "slow cooker" function, which means what it sounds like — you can throw a bunch of ingredients in it, and cook something over a longer time period.
Slow Cooker: A slow cooker is an appliance that uses moist heat to cook recipes over long periods of time.
Crock-Pot: A Crock-Pot is a brand name for a type of slow cooker. It can also be used generically to describe a slow cooker. The Crock-Pot is the original slow cooker that was introduced in the 1970s. They generally have just two settings, "Low" and High," and some models may have a warming setting. Other types of slow cookers have more temperature setting options.
If you prefer to make these recipes in your slow cooker/crockpot or on the stove, click through to get the original recipe instructions.
Now get cooking!
10 Best Instant Pot Recipes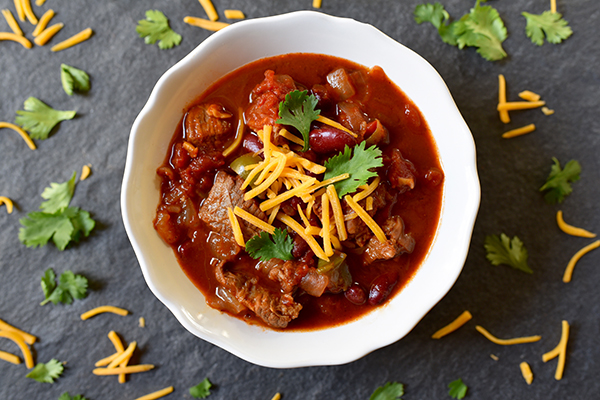 1. Instant Pot Chili
Whether you cook it slow or fast, this hearty, flavorful chili recipe is ideal for meal prepping or when you don't want to wait hours for a bowlful of yumminess.
And while you're at it, make this healthy take on classic cornbread.
Get the full recipe here.
2. Instant Pot Chicken Gumbo
Traditional gumbo recipes can feel heavy, but this lighter chicken gumbo uses chicken breast in place of high-fat sausage and uses arrowroot for thickener instead of butter and flour.
Aromatic spices combine in a luxuriously rich sauce with okra and other vegetables.
Get the full recipe here.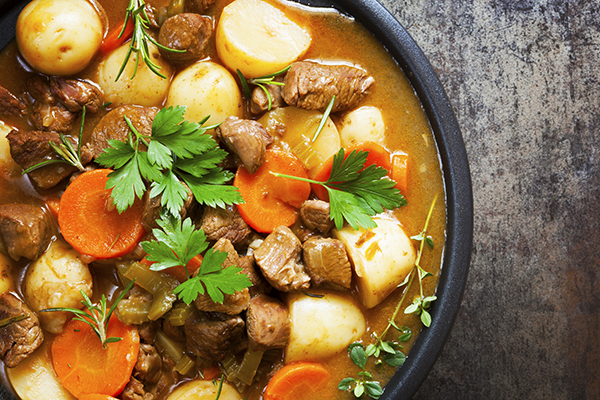 3. Instant Pot Irish Stew
This delicious Irish stew is very easy to prepare, but it will make you look like a culinary wizard.
The result is a rich, savory stew that combines vegetables like potatoes, carrots, onion, leeks, cabbage, and parsnips with lamb.
Get the full recipe here.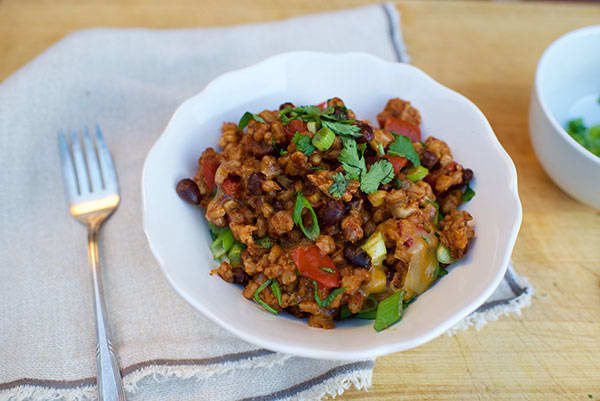 4. Instant Pot Cheesy Chicken Enchiladas
Now, before you start thinking this chicken and farro recipe can't possibly produce enchiladas, hear us out.
The word "enchilada" means "seasoned with chile" and when the farro cooks with fire-roasted tomatoes in enchilada sauce, it absorbs all of the flavors and tastes just like corn tortillas that have been dipped in sauce and baked.
Get the full recipe here.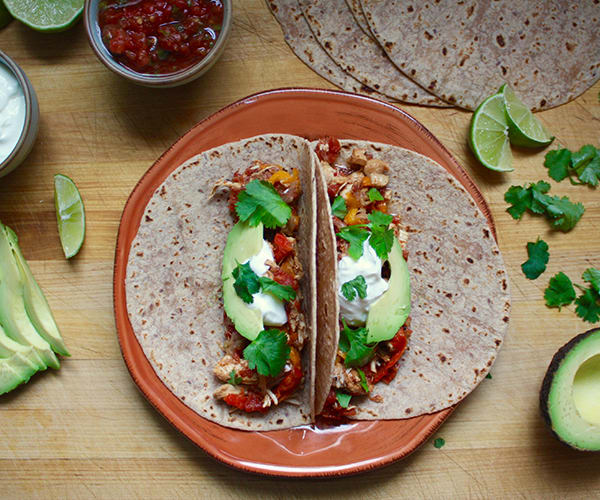 5. Instant Pot Chicken Fajitas
Have a fajita fiesta with maximum flavor and minimal effort with this recipe for Instant Pot Chicken Fajitas.
Tender chicken is infused with the flavors of every ingredient, so each bite is bursting with bold taste.
This Instant Pot recipe is great for a simple meal prep that cooks itself while you prepare the rest of your meals for the week.
Get the full recipe here.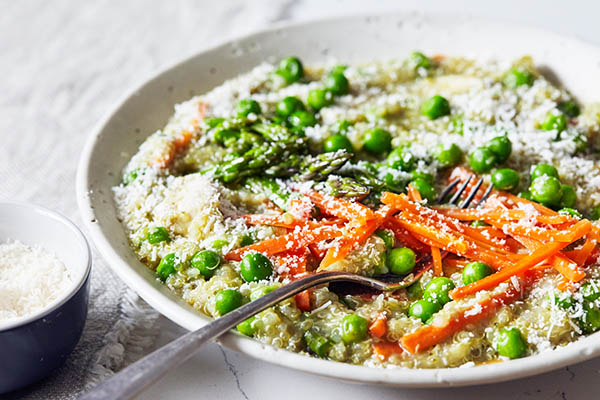 6. Instant Pot Chicken, Quinoa, and Spring Vegetables
Instant Pots are a great way to cook nearly effortless meals, and clean up is a breeze.
In summer months, this multi-function appliance is a lifesaver when it's too hot to turn on the oven or stand over a hot stove!
This Instant Pot recipe for chicken with quinoa and spring vegetables is light and hearty. Add a sprinkle of Parmesan cheese on top when serving to bring all of the flavors together with a little unexpected richness.
Get the full recipe here.

7. Instant Pot Turkey Meatballs
These Instant Pot turkey meatballs are flavorful enough to be enjoyed on their own, served with green beans or a simple salad.
Or spoon them onto zucchini noodles or whole-grain spaghetti, tuck a couple into a pita pocket with a slice of mozzarella cheese, or serve them on toothpicks for a savory appetizer.
Get the full recipe here.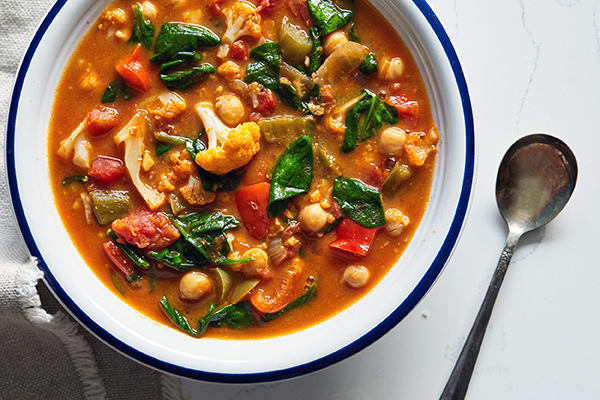 8. Instant Pot Stew With Chickpeas and Spinach (vegan)
This simple Instant Pot stew recipe is packed with colorful veggies, like bell peppers, tomatoes, cauliflower, and spinach in a savory coconut curry broth.
Each bowlful is so hearty and has so much flavor, you might not notice that this recipe is completely vegan!
Get the full recipe here.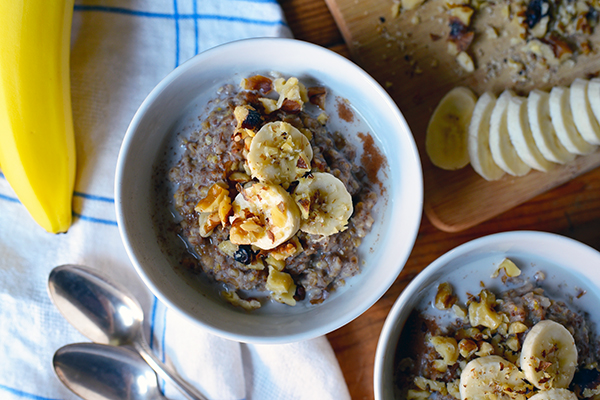 9. Instant Pot Banana Bread Oatmeal
Banana bread for breakfast? Yes, please!
It's got all of the flavor of a luscious slice of banana bread, without the oily fat (or the extra smear of butter on top). Cinnamon, nutmeg, and three whole bananas give it an authentic "baked-in" taste.
Get the full recipe here.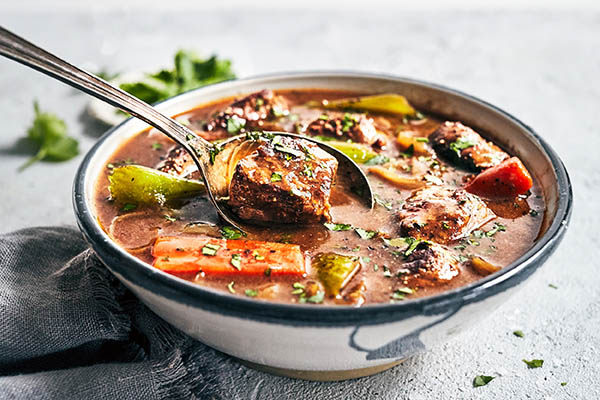 10. Instant Pot Beef Stew
No Instant Pot recipe roundup would be complete without a beef stew recipe.
This Instant Pot Beef Stew recipe makes a richly flavored, hearty stew in less than half the time of a traditional recipe.
Get the recipe here.