Winter Greens with Garlicky Vinaigrette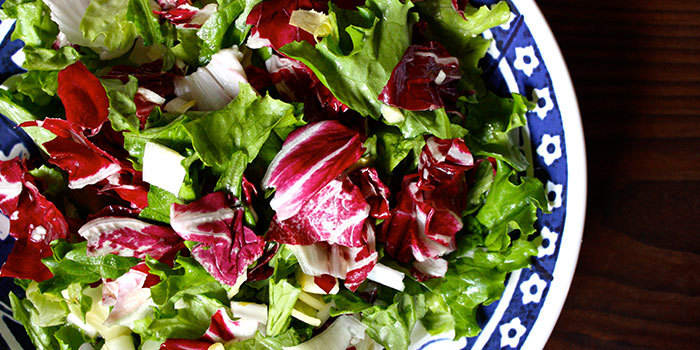 Winter greens have a ton of peppery flavor. We paired them with a garlicky Caesar-inspired dressing that you can make with or without anchovies.
Total Time: 25 min.
Prep Time: 15 min.
Cooking Time: None
Yield: 4 servings
Ingredients:
3 cloves garlic, finely chopped
¼ cup fresh lemon juice
3 anchovy fillets, rinsed, finely chopped (optional)
1 Tbsp. extra-virgin olive oil
Sea salt (or Himalayan salt) and ground black pepper (to taste; optional)
4 cups coarsely chopped (or torn) radicchio
8 cups coarsely chopped (or torn) mixed bitter winter salad greens (like chicory and escarole)
2 medium endive heads, sliced in half lengthwise, then crosswise in ½-inch slices
Preparation
1. Rub garlic in the bottom of a medium salad bowl.
2. Add lemon juice and anchovy; mix well.
3. Slowly add oil while whisking constantly; mix well. Season with salt and pepper if desired. Set aside for 10 minutes.
4. Place radicchio, salad greens, and endive in salad bowl; mix well. Serve immediately.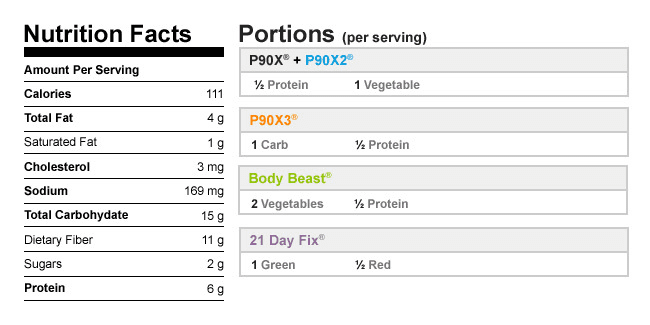 If you have questions about the portions, please click here to post a question in our forums so our experts can help. Please include a link to the recipe you're asking about.