When the temperature rises, the last thing anyone wants to do is stand over a hot stove to cook dinner. Summer salads to the rescue! Here are enough salad recipes to keep your menu fresh all week. Seasonal ingredients are the stars of these gorgeous, no-cook meals that can be prepared in minutes. If you are lucky enough to have a local farmers market (and likely, you are), take advantage of the abundance of extra-flavorful produce that is available right now.
Sliced Peach and Heirloom Tomato Salad
If you've never tried ripe summer peaches and tomatoes together, you're in for a treat! These two ingredients make a perfect sweet and savory pair. In this recipe, they get extra zing from feta cheese and fresh mint. Heirloom tomatoes can be found in a variety of colors, from yellow and green to deep purple! Choose a mixture of colors for an even more appealing plate. Get the recipe.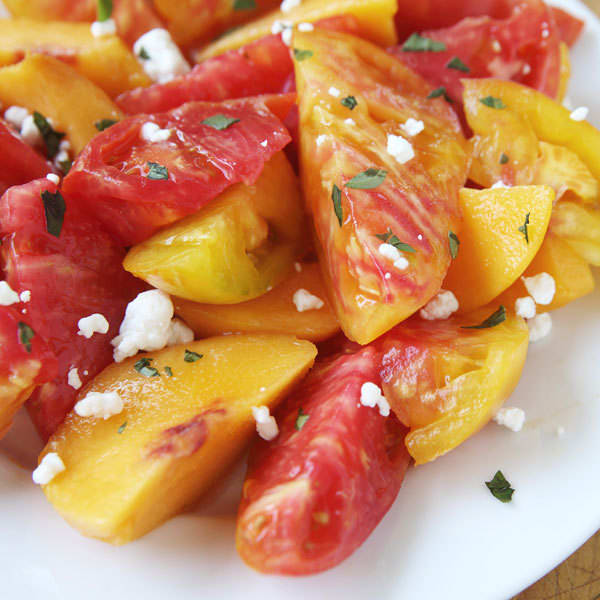 Spinach and Berry Salad with Strawberry Vinaigrette
Sweet blueberries and strawberries make this salad burst with summer flavor, while orange bell pepper and almonds give it a satisfying crunch. A tangy homemade vinaigrette makes it taste gourmet! Get the recipe.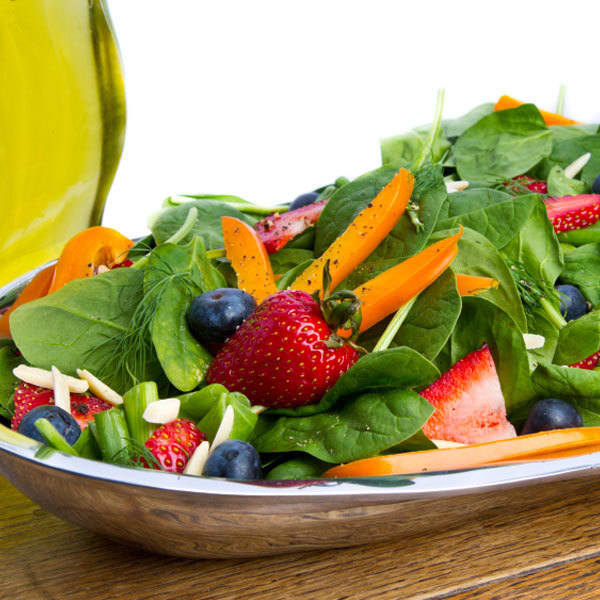 Greek Salad
Our version of a Greek salad has everything we love about this classic dish—refreshing tomato and cucumber, crunchy bell pepper, olives, and feta—and is low in fat and calories!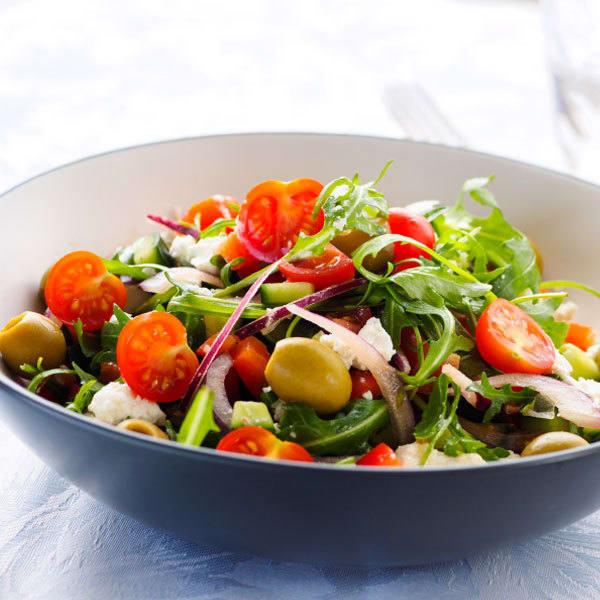 Grilled Chicken Caesar Salad
Have your croutons and eat them too with this lighter version of Caesar salad that's high in protein but low in calories. Pair it with our creamy lemon Caesar dressing and use leftover cooked chicken to make this meal in minutes. Get the recipe.
Arugula Salad with Peaches and Mozzarella
This recipe is one of my favorite ways to eat the sweet, juicy peaches that are filling the farmers markets right now. Slice them and toss with some peppery arugula, fresh mozzarella, and a drizzling of good balsamic vinegar. Not all balsamic vinegar is created equal, aged balsamic has a sweeter, more complex flavor that makes this salad sing. Get the recipe.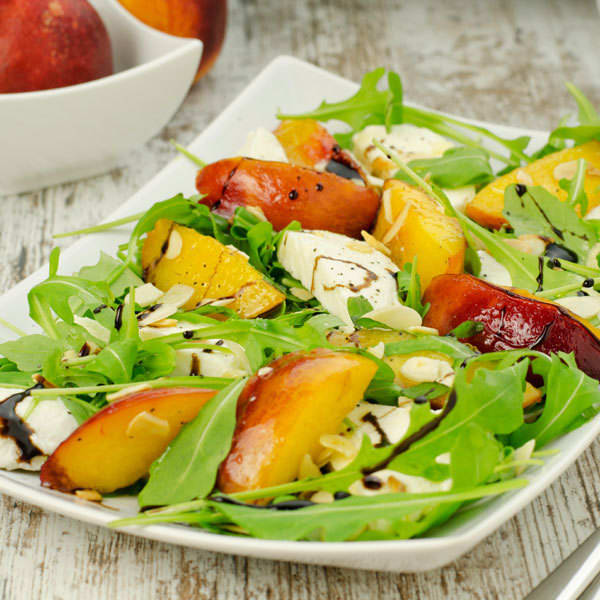 Blackberry Spinach Salad
Blackberries have one of the highest antioxidant levels of all fruits, and their seeds are packed with fiber.  We're used to seeing them in oatmeal and baked goods, but did you ever think to add them to a salad? Get the recipe.
Spinach and Avocado Salad
We love sweet and tart dried cranberries paired with creamy avocado in this delicious salad. Poppy seeds give it extra texture and peppery flavor. Get the recipe.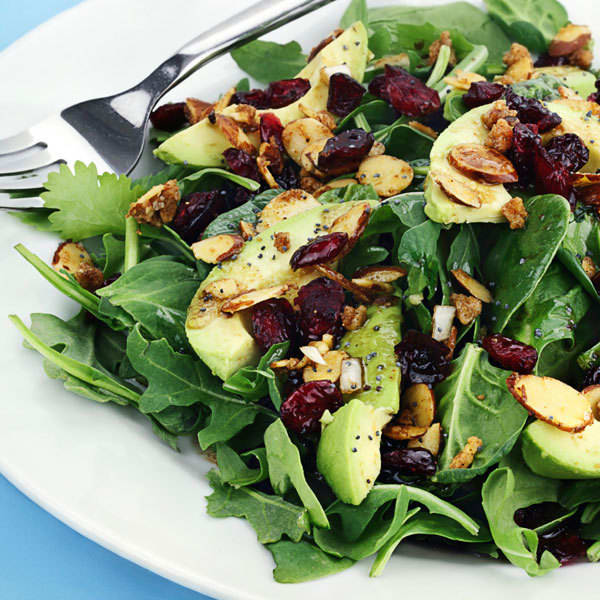 What are your favorite summer salads?