Easy Chia Pudding Recipes
Chia pudding is a nutritious treat that tastes like dessert. The tiny, black seeds (yes, the same ones that sprout into green "hair" on a chia pet) are able to absorb up to 12 times their weight in liquid, causing them to acquire the silky texture of pudding.
If you haven't tried chia pudding yet, now's the time. Eat it as a breakfast, snack, or dessert, or add it to your next meal prep.
With chia pudding, the variations are endless. Whether you make it with almond milk or coconut milk, sprinkle it with cinnamon, or add your favorite fruit, it's easy to tweak a recipe to make it taste exactly the way you want.
But in order to make a really great chia pudding, you need to have the right ratio of seeds and liquid.
Read our tips for How to Make Chia Pudding, and get a simple recipe that will give you the perfect consistency of chia pudding every time.
Easy Chia Pudding Recipes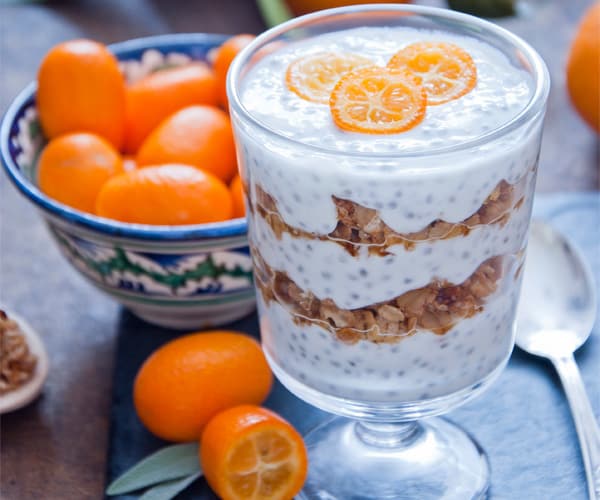 What you'll need:
2 cups unsweetened almond milk
2 tsp. honey
½ cup chia seeds
½ cup low-fat granola
20 kumquats, thinly sliced (or orange sections) (reserve some for garnish)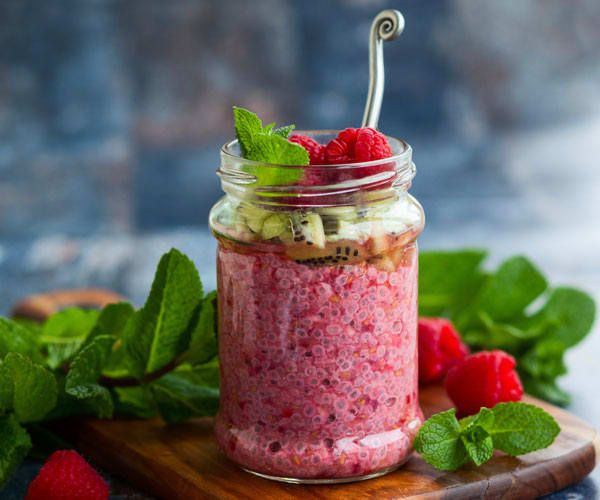 What you'll need:
2 cups unsweetened almond milk beverage
2 tsp. honey
½ cup chia seeds
2 cups fresh (or frozen) raspberries (reserve 8 for garnish)
Fresh mint leaves (for garnish; optional)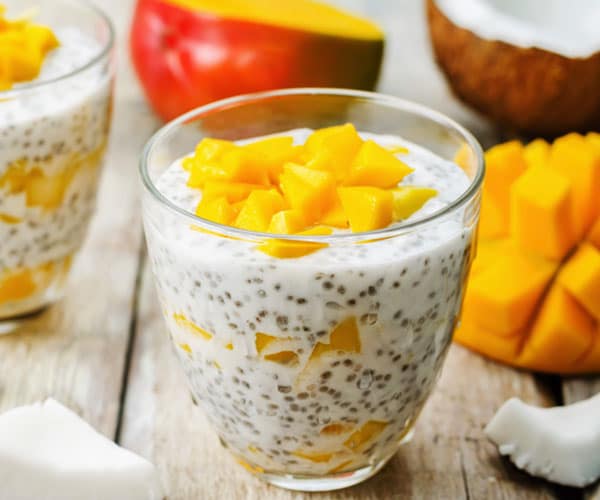 What you'll need:
2 cups unsweetened coconut milk beverage
2 tsp. honey
½ cup chia seeds
2 medium mangos, chopped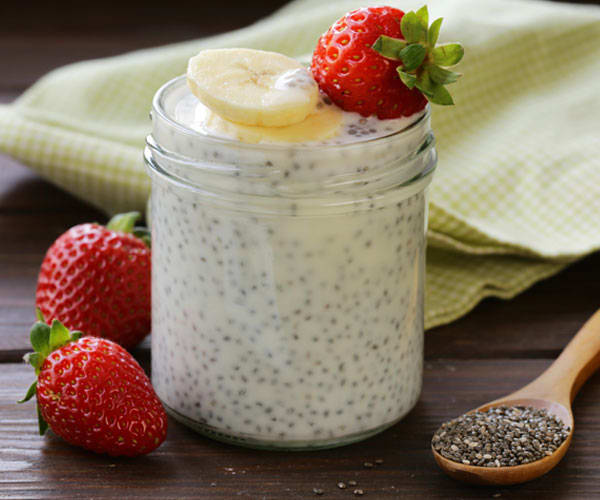 What you'll need:
3 cups nonfat milk (or unsweetened almond milk)
1½ scoops Vanilla Whey Shakeology
1 Tbsp. honey (optional)
1 tsp. ground cinnamon
6 Tbsp. chia seeds
Chopped fresh strawberries (for garnish; optional)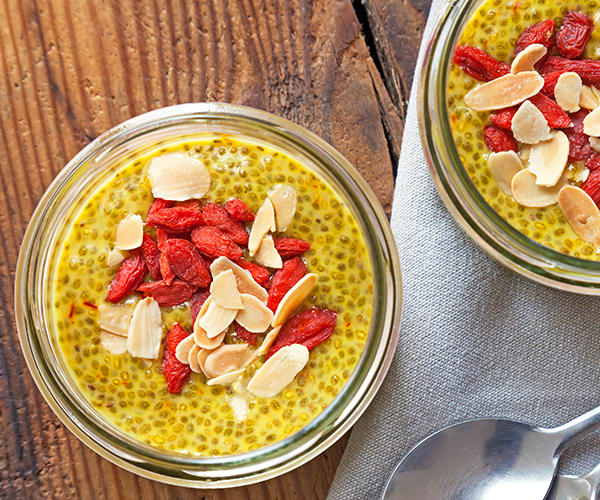 What you'll need:
2 cups unsweetened almond milk
2 tsp. honey
1 tsp. ground turmeric
½ cup chia seeds
¼ cup sliced raw almonds
¼ cup goji berries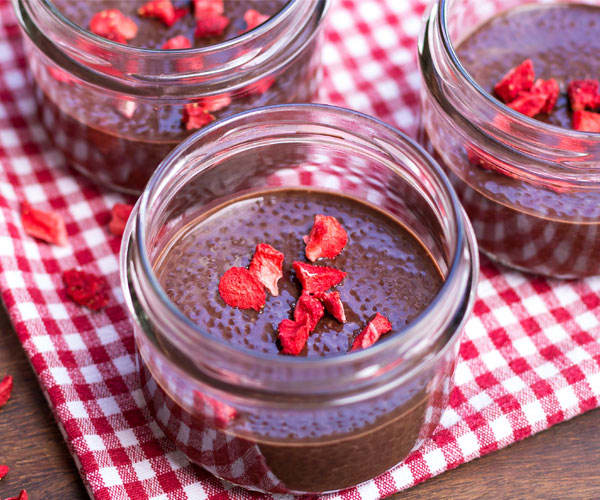 What you'll need:
2 cups unsweetened almond milk
½ cup chia seeds
6 Tbsp. organic unsweetened cocoa powder
2 Tbsp. pure maple syrup
1 tsp. pure vanilla extract
4 tsp. dried strawberries (or 4 Tbsp. chopped fresh strawberries)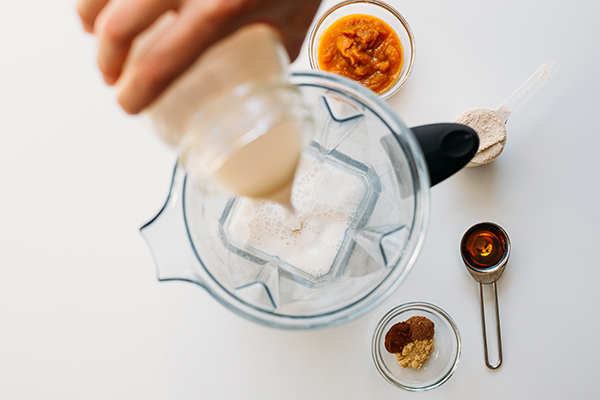 What you'll need:
2 cups unsweetened almond milk (or any other nut milk)
2 scoops Vanilla Whey (or Vanilla Plant-Based Vegan) Shakeology
1 Tbsp. pure maple syrup
¼ cup pure pumpkin puree
¼ tsp. ground cinnamon
¼ tsp. ground nutmeg
1 dash ground ginger
½ cup chia seeds
½ cup pecans, unsalted, chopped