19 Inspiring Meal Prep Ideas for 22 Minute Hard Corps
Meal prepping is a great way to stay on track with your nutrition and fitness goals, and we know sometimes you could use a little inspiration!
We've created two previous 22 Minute Hard Corps Meal Preps for you — one at the 1,200–1,500 calorie range — and this one at the 2,100–2,400 calorie range, but it's interesting to see how others doing the program are creating their meal preps.
Read the Rations for Results Nutrition Field Guide included in your program. Learning which foods go in each color-coded portion control containers and how to combine them to make meals is the smartest place to start.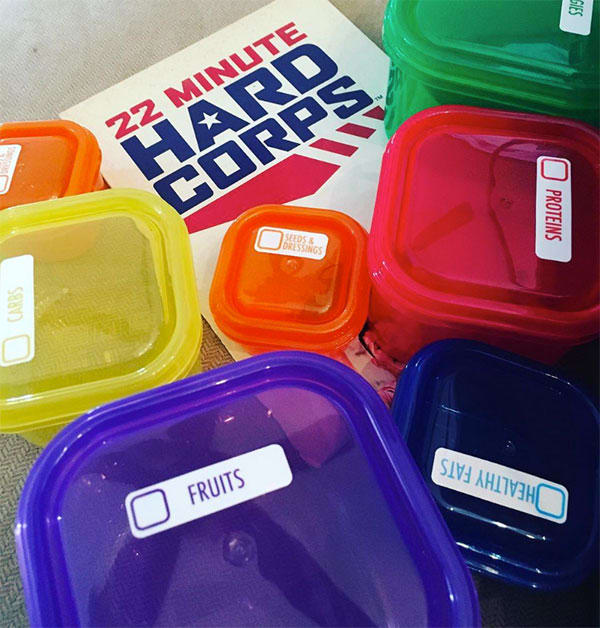 @first_impressions_ultrasounds
Once you've learned all about the containers, you'll be ready to use them to build delicious healthy meals.
Our meal prep page has tips, tools, and dozens of meal prep menus complete with grocery lists. Find a menu for your calorie level and start prepping!
To help her stay on track, @keharney uses a simple chart to plan her meals for the week and track her containers. A tool like this is a great way to visualize your plan and gives you something concrete to keep you on track. Get more useful tools for planning your meal prep here.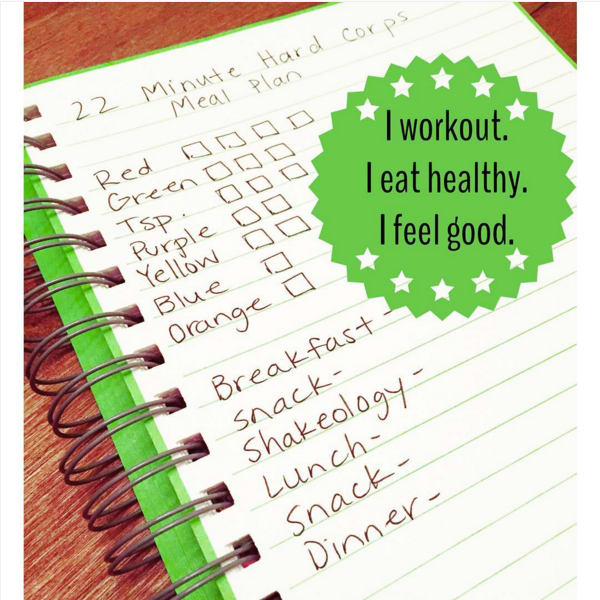 Don't go to the grocery store without a plan! Knowing exactly what you need to buy for the week can speed up your shopping, save you money, and limit the temptation to pick up unhealthy treats.
Bring your grocery list to the store and refer to the Rations for Results Nutrition Field Guide in the Beachbody On Demand app, like @trina_lovegren!
[bb_height_spacer lines=1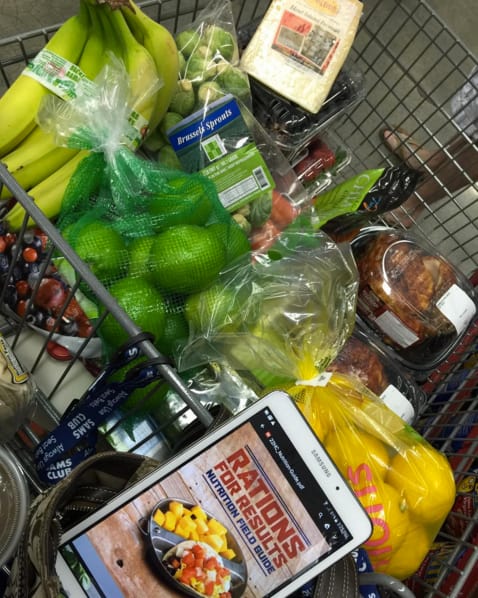 Eating healthy doesn't have to be complicated.
This simple veggie and protein-packed meal from @campbellstephy pairs cooked chicken breast with steamed broccoli and peas. Easy peasy. (Sorry/not sorry.) It equals 1 red, ½ green, and ½ yellow.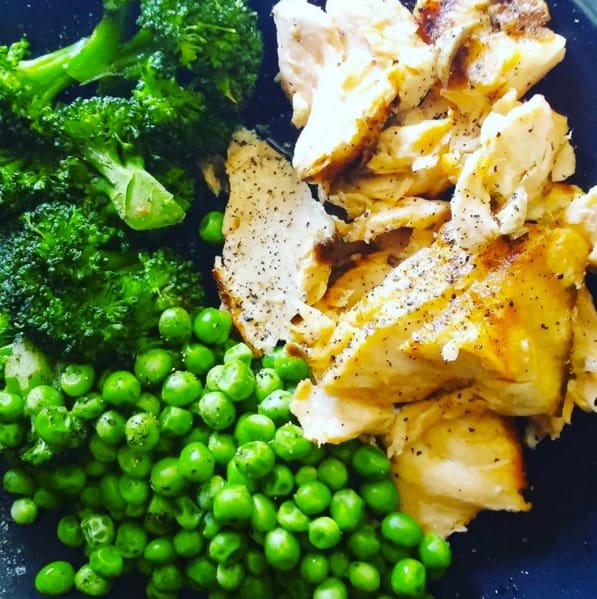 For breakfast, @kym127 opted for egg cups and strawberry-topped oatmeal.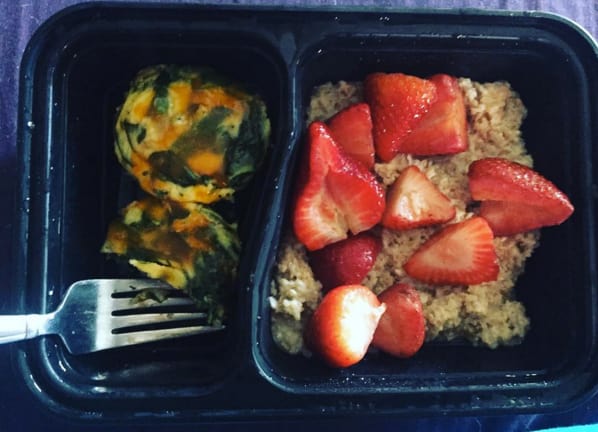 This Zesty Ranch Bake from @maconfithappen looks amazing!
Make your own by mixing ground turkey, sugar-free tomato sauce, diced zesty tomatoes, and brown rice; season with dill, garlic powder, onion powder, and parsley, top with shredded cheese and bake until cheese melts.
Frozen mixed veggies can be a real time-saver when you meal prep. Place them in your food containers frozen, and they'll cook when you reheat your meal.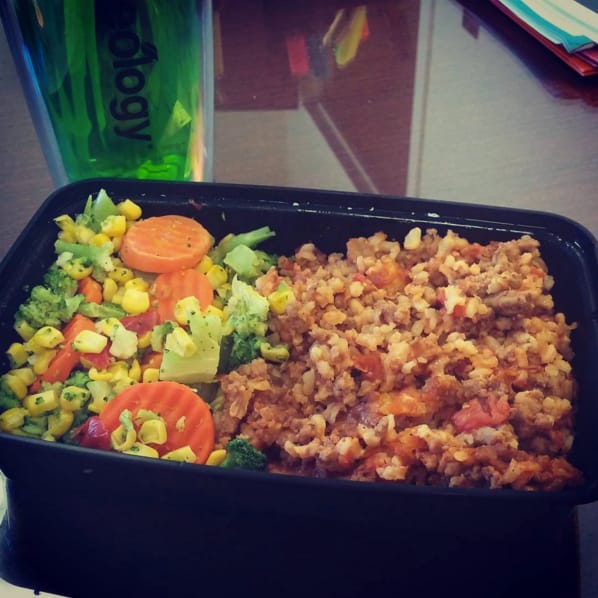 22 Minute Hard Corps is going to work your body hard, so you'll want to have snacks on hand that keep your energy levels high.
This healthy combination of Shakeology, berries, carrots, and hummus, from @falcofitmom3 is a total win! (It's also 1 red, 1 green, 1 purple, and 1 blue.)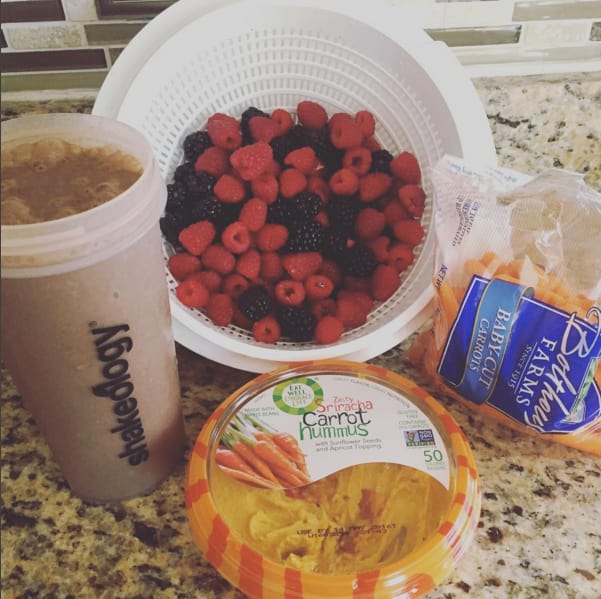 This herbed quinoa and shrimp salad from @dlerdo is light and healthy. Here's how to make it.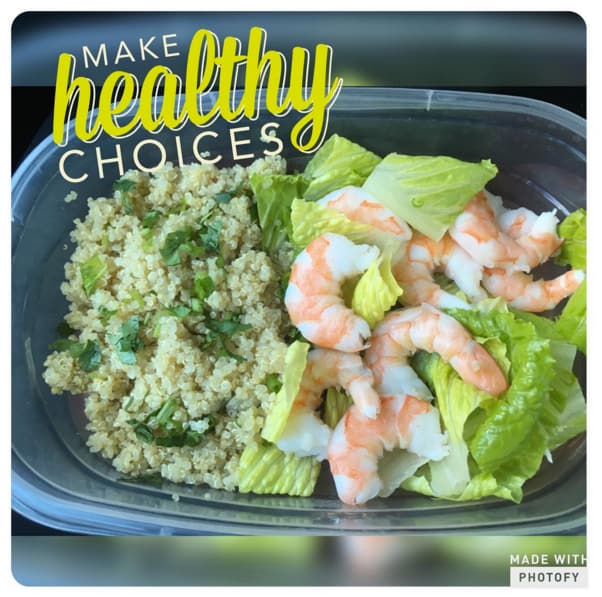 When summer finally arrives and you break out the grill these kabobs made by  @_icey83_.
Not only are these protein-packed kabobs a good choice and will save you a lot of time. They're made with pineapple, peppers, shrimp, and chicken.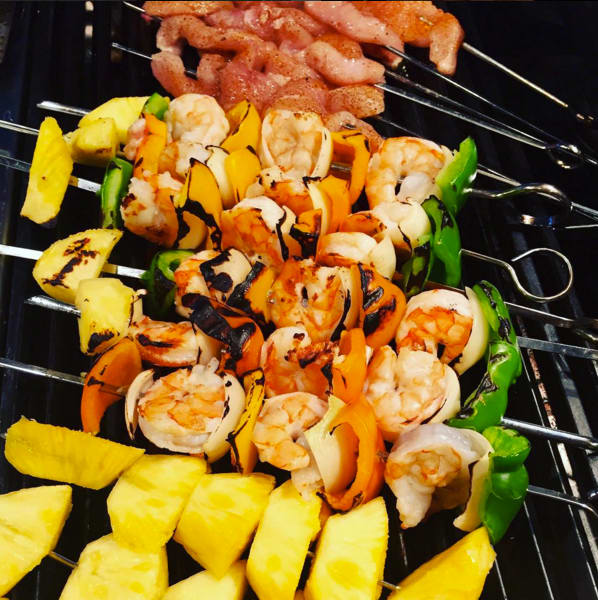 Craving a burger night? This Italian Bean Burger is one way to go. Just ask @gealthyhappy_katherine!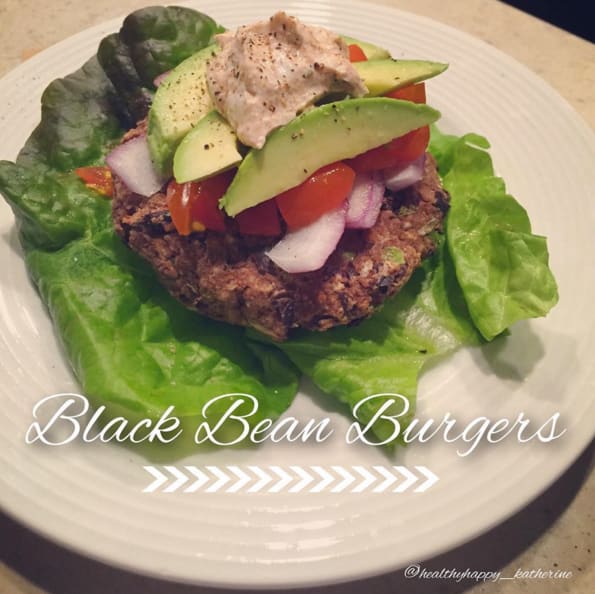 Busy week at work ahead? You're going to love that you've meal prepped ahead.
We can't agree more with @taylorbburns when she writes, "By the time I get off work I'm exhausted and the last thing I want to think about is trying to figure out what I want for dinner."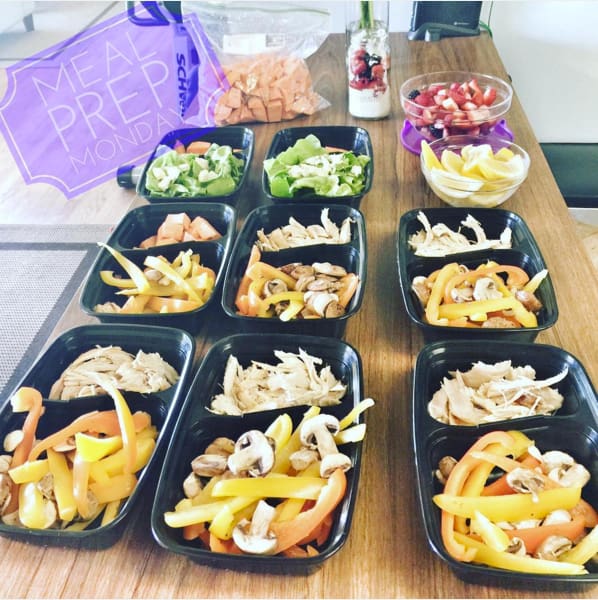 Cooked veggies, seasoned chicken, and Sweet Potato Bites make for fast, simple meal that has plenty of flavor. Add flavor without adding calories by seasoning meat with your favorite herbs and spices.
Craving healthy tacos like these by @od.espriella? Here are seven taco recipes under 310 calories!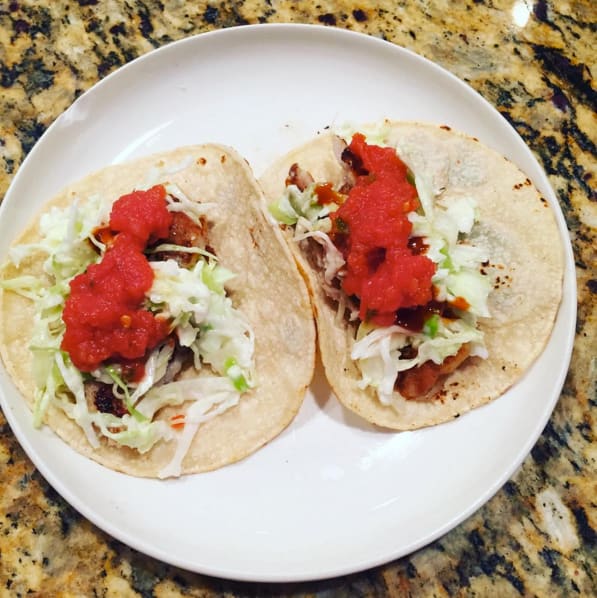 To make eating healthier easier, save some room for sweet treats. Pictured here is a snack from @camp_amers that features ripe strawberries, oranges, and pineapples topped with shredded coconut. It equals 1 purple and 1 orange.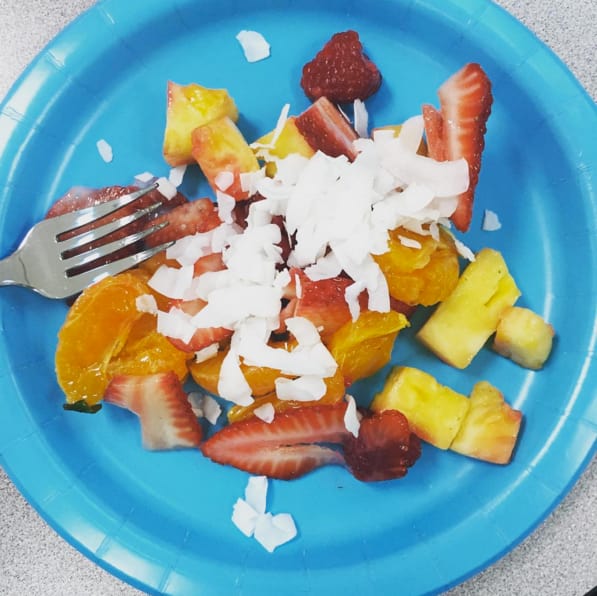 Take a cue from @livingfitandcleanwithrachel and dress up salads with your favorite ingredients and healthy fats. Here she's made a salad with spinach, tomatoes, cucumbers, and chicken and topped it with cranberries and walnuts. Total? 2 greens, 1 red, 1 blue, and 1 orange.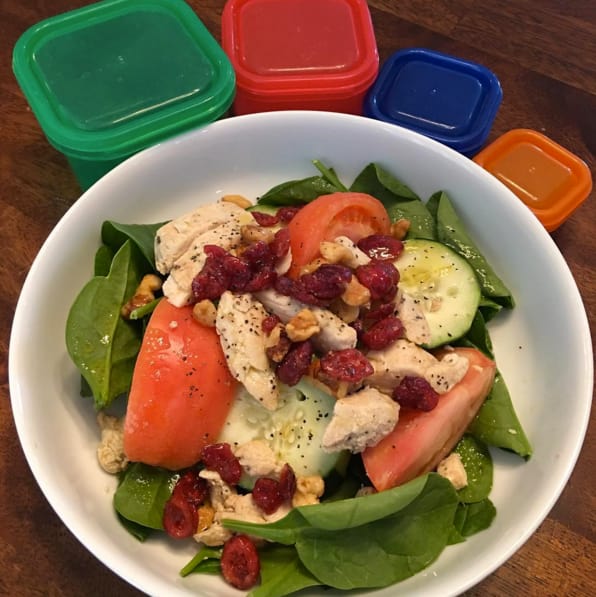 @sarahheldmanxo follwed this complete 22 Minute Hard Corps Meal Prep and created the featured Southwestern Spinach Salad with Chicken.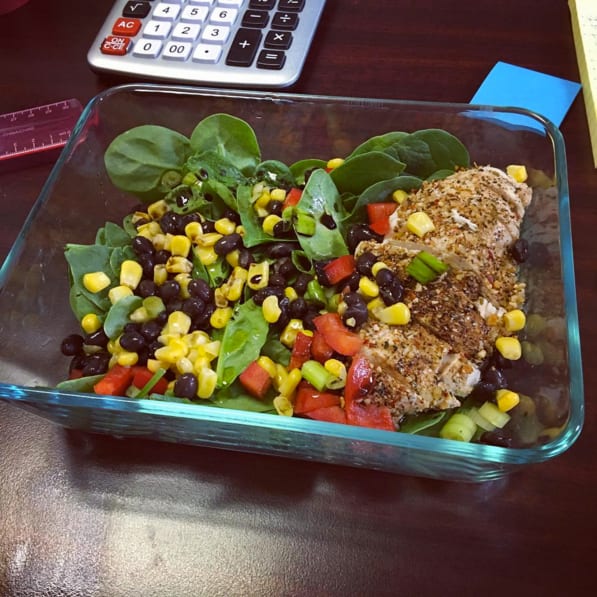 We love how @inspiredsimplyfitnessproject breaks down the ingredients of her salad. It makes it so easy to make it at home!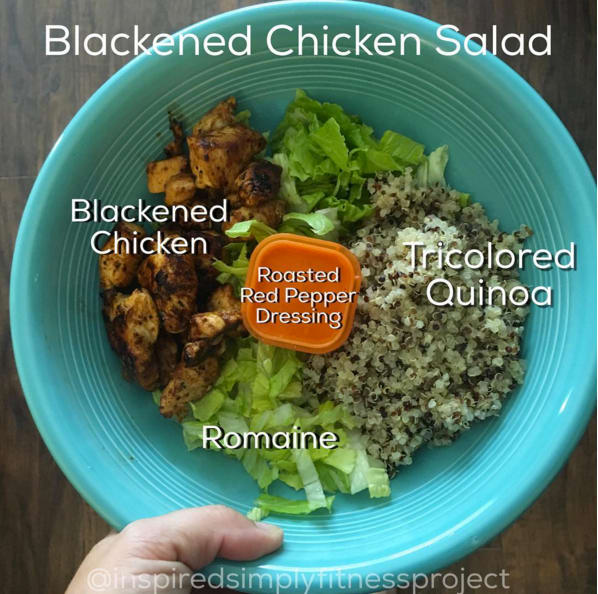 @cpadrereese shows us that even if you're short on time, you can still prep for a week of nutritious food! She saved time by creating a Buffet Style Meal Prep that allows her to mix and match portions of veggies, fruits, proteins, and more!