21 Day Fix-Approved Meal Prep Ideas for Breakfast, Lunch, and Dinner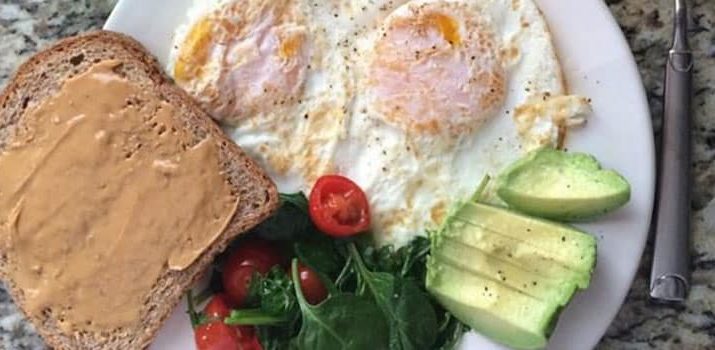 Every week we feature healthy meals prepared by one of our fitness and nutrition-obsessed Beachbody employees. Now it's time to let you, our readers in on the fun. This week, we're sharing some simple but delicious-looking meals prepared by fit fans who are following the 21 Day Fix meal plan. Want to see your meal prep on The Beachbody Blog? Email your healthy meal prep photos to Editors@Beachbody.com and you could be next! Be sure to tell us what it is and include your Instagram or Twitter handle for linked photo credit!
This breakfast of champions with yummy avocado toast and turkey bacon is making us hungry, @breegetfit! 21 Day Fix portions: 1 1/4 red (2 scrambled eggs and 1 piece of turkey bacon), 1/2 yellow (1/2 slice Ezekiel toast), 1 blue (1/4 mashed avocado) sprinkled with pepper and cayenne pepper.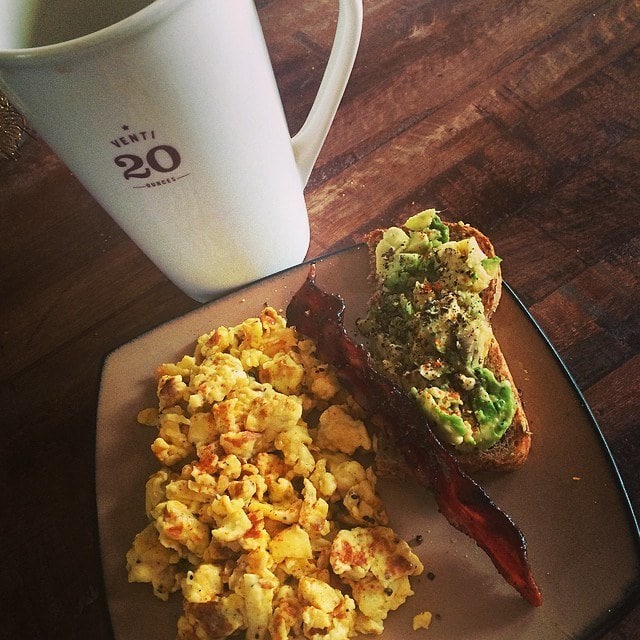 This simple breakfast is a great way to start the day. Thanks for sharing, @annesfixedeats. 21 Day Fix portions: 1 yellow (Ezekiel toast) 1 teaspoon (natural peanut butter), 1 green (sautéed baby spinach and cherry tomatoes), 1 red (2 eggs), 1 blue (1/4 avocado).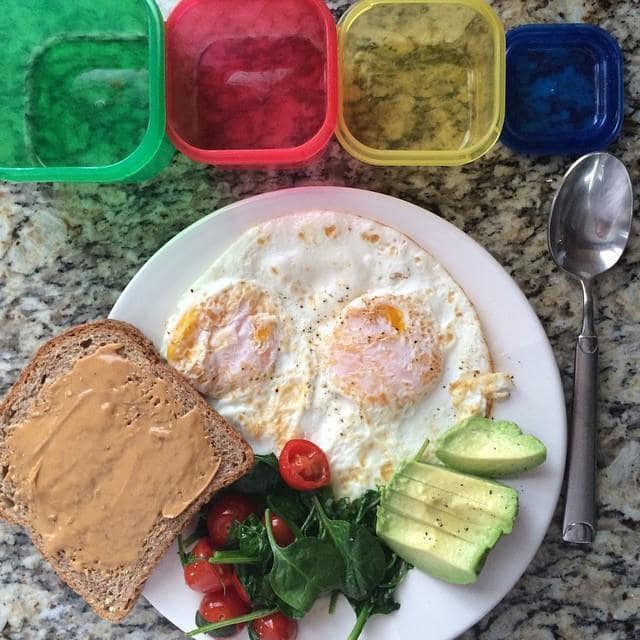 This power lunch bowl has everything you need for a healthy, balanced meal. Photo and cute graphics by @inspiredsimplyfitnessproject. 21 Day Fix portions: 1 red (chicken), 1 green (broccoli), and 1 yellow (quinoa).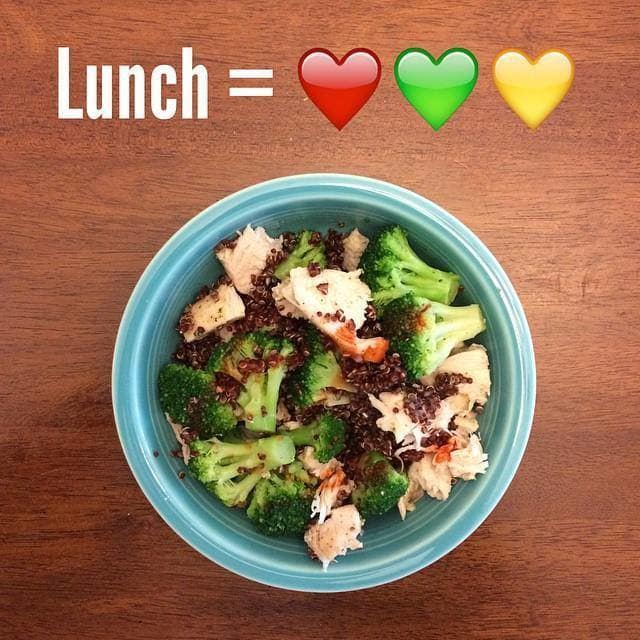 This pretty salad looks pretty delicious! Poached eggs add 12 grams of protein. Nicely done, @stephbills. 21 Day Fix portions: 1 red (2 eggs), 2 greens (assorted veggies), 1 blue (1/4 avocado), 1/4 purple (salsa).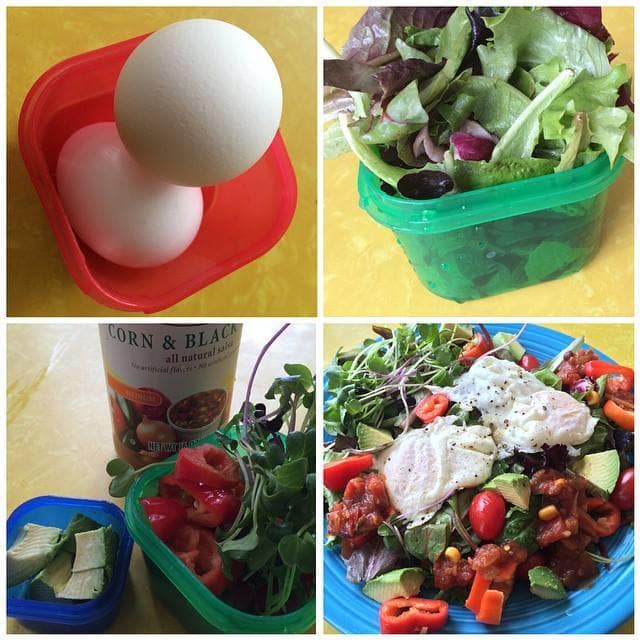 Fresh mango salsa makes fish extra tasty. This mango salmon lunch is from @healthyfitmomonthego. 21 Day Fix portions: 1 red (grilled salmon) 2 green (diced tomatoes, asparagus, and spinach) 1/2 purple (mango).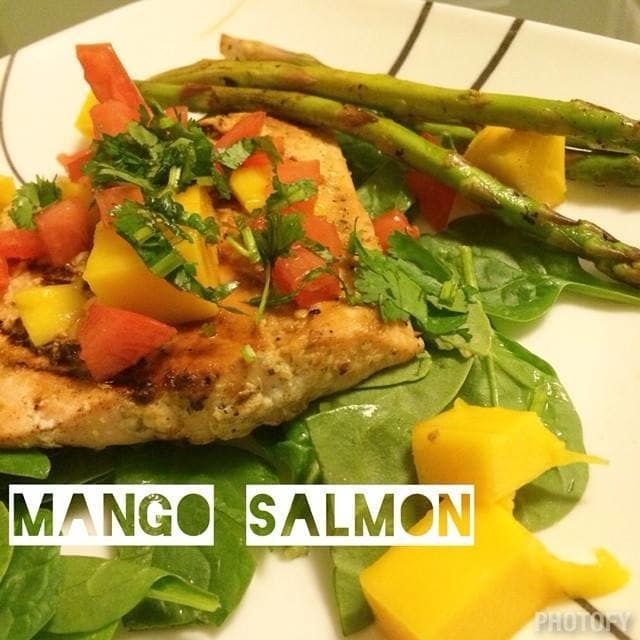 We love sriracha! This easy dinner is brought to you by @JeannaCat. 21 Day Fix portions: 1 green (broccoli), 1/2 blue (hummus), 1 yellow (brown rice), and 1 red (grilled chicken breast) with 1 teaspoon (teriyaki sauce) and sriracha sauce.