Buffet-Style Meal Prep for Any Calorie Level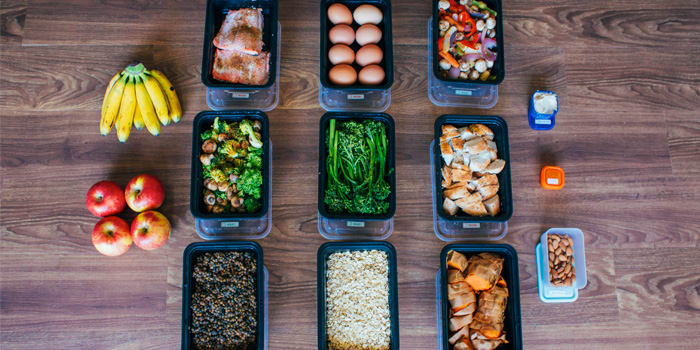 Meal prep hack alert: Instead of planning all your breakfasts, lunches, and dinners for the week, prepare simple foods that can be mixed and matched to create a variety of meals.
This simplified menu also makes shopping faster — it's a win-win!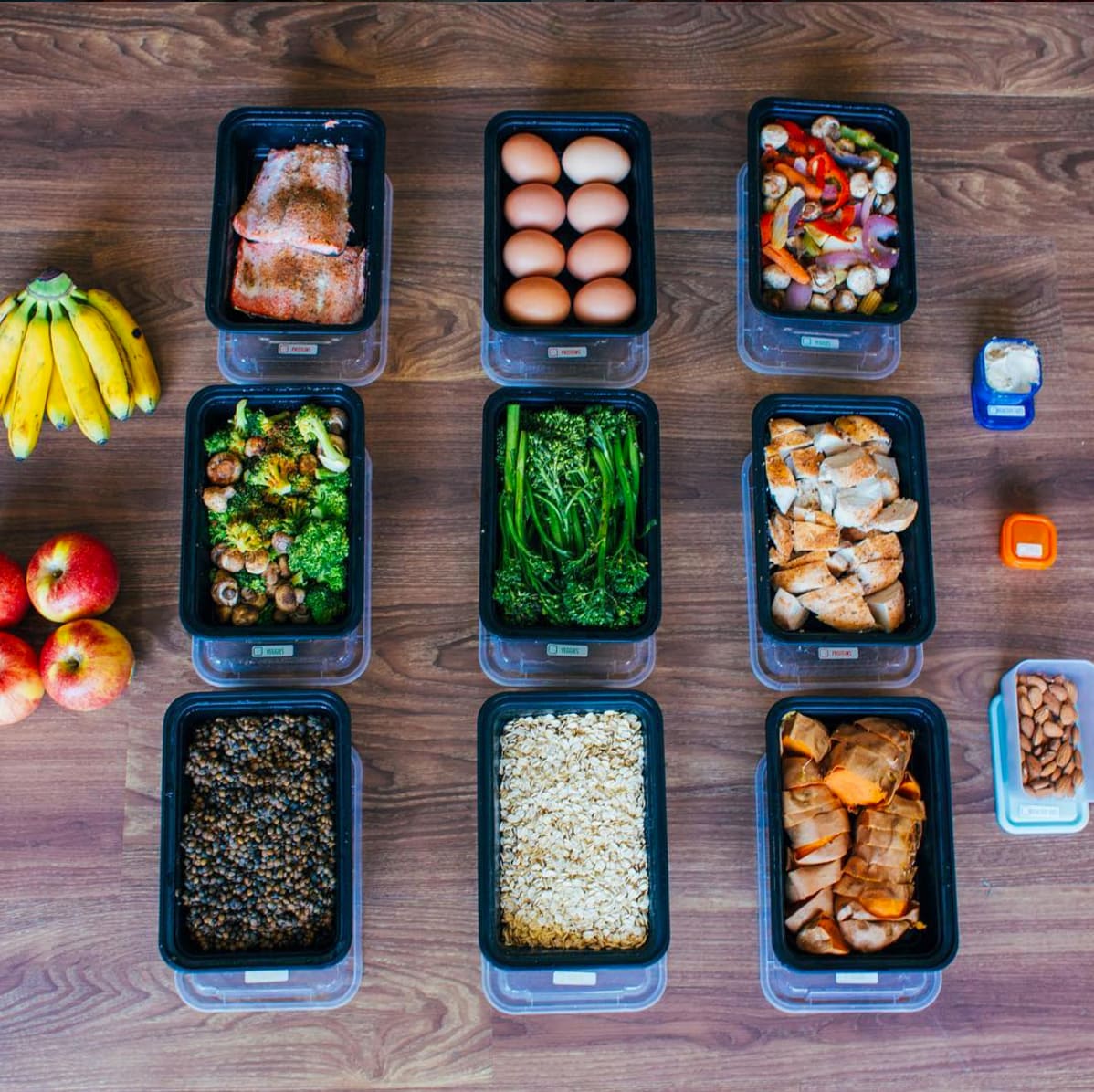 Below are two of the delicious meals you can make for your buffet: First is a lunch platter of chicken seasoned with lemon pepper and garlic powder, sautéed mushrooms and broccoli, broccolini, lentils, and hummus.
This meal counts as 2 Green, 1 Red, 1 Yellow, 1 Blue, and 1 tsp.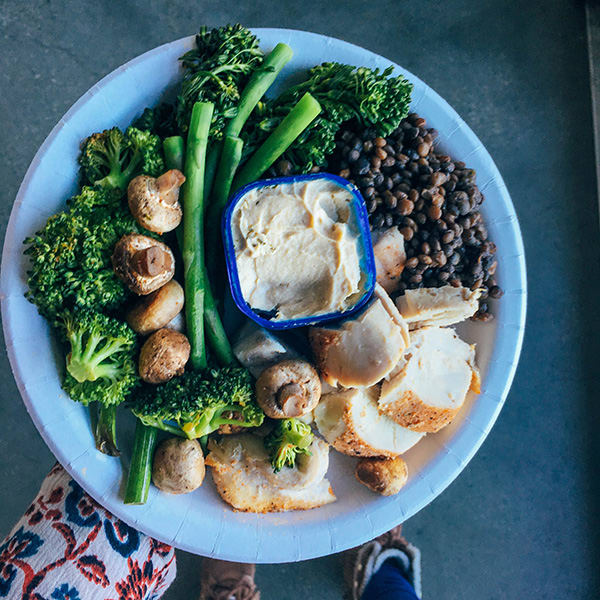 Next up is this dinner of chicken, stir-fried Asian vegetables, and baked sweet potato. It counts as 1 Green, 1 Red, 1 Yellow, and 1 tsp.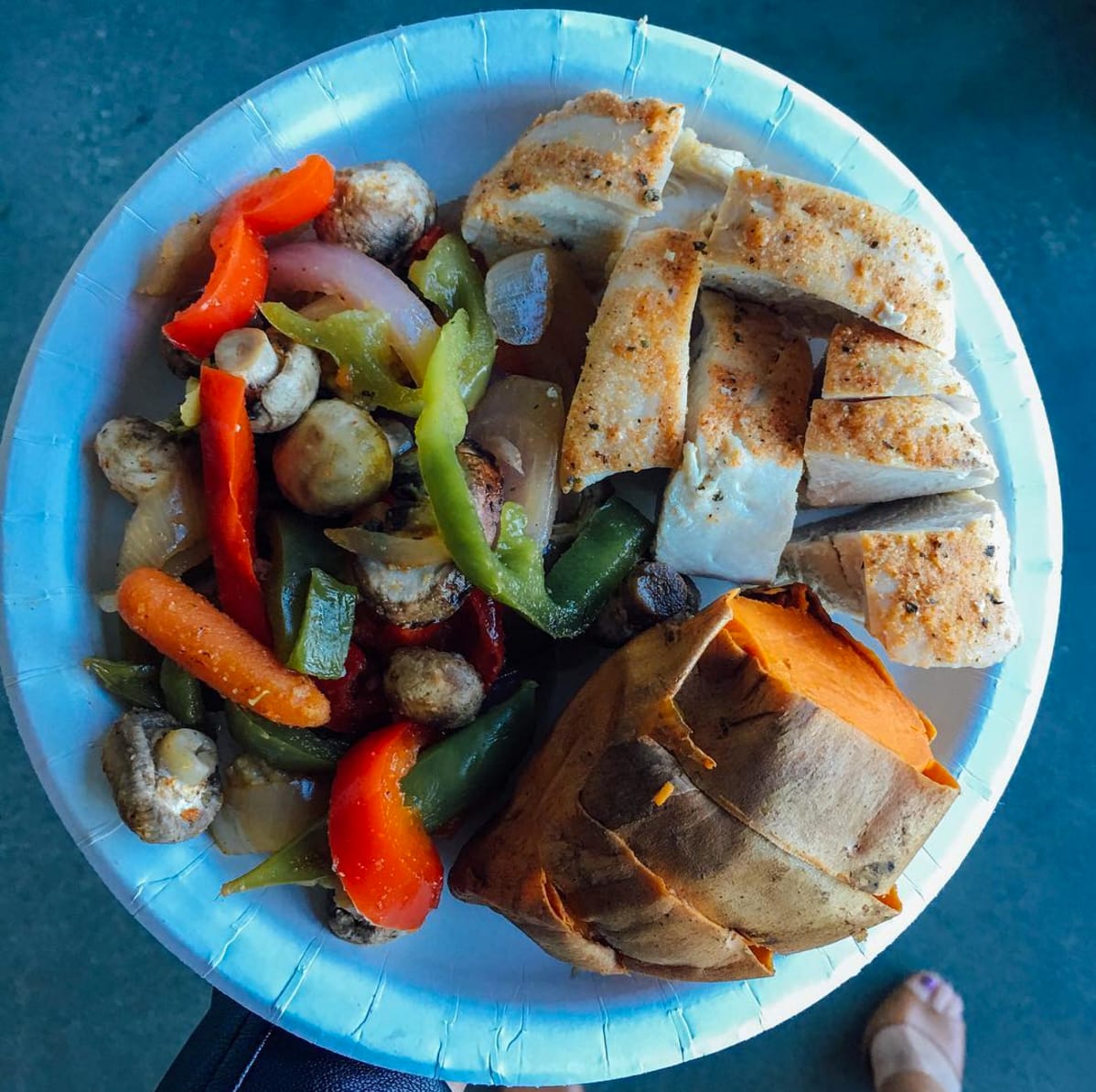 Buffet-Style Meal Prep Grocery List:
Proteins:
1 lb. salmon
1 lb. boneless, skinless chicken breasts
1 dozen eggs
Shakeology
Vegetables:
1 container broccolini
2 containers mushrooms
1 bag broccoli florets
4 bell peppers in different colors
1 package fresh Asian vegetable stir-fry mix
1 bag baby spinach
2 bags lettuce
1 box cherry tomatoes
1 carton pomegranate seeds
1 large cucumber
2 small sweet potatoes
Fruits:
4 small apples
1 bunch large bananas (about 4-5)
3 cartons mixed berries
Dry Goods:
oats (steel-cut or rolled)
almonds (whole, raw)
extra-virgin olive oil
Prepared Foods:
prepared hummus
2 packages cooked lentils
balsamic vinaigrette dressing

Photos by Amanda Meixner