21 Day Fixers Meal Prepped These 6 Great Meals!
These 21 Day Fix fans are setting themselves up for success by prepping healthy meals in advance. Check out the #21DayFixApproved meals they made this week. They shared their great ideas with us via Instagram. Want to see your meal prep ideas on The Beachbody Blog? Email your healthy meal prep photos to Editors@Beachbody.com and you could be next! Be sure to tell us what it is and include your Instagram or Twitter handle for linked photo credit!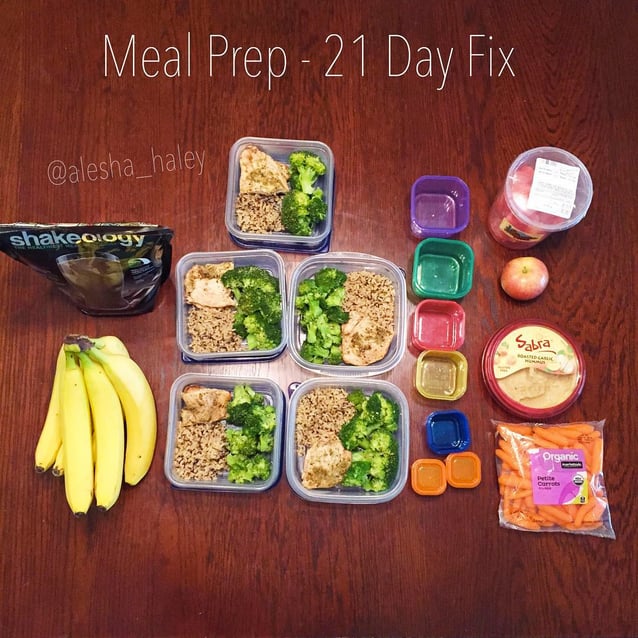 @alesha_haley is on her fourth round of 21 Day Fix (Great job, Alesha!), so she's had lots of practice making #21DayFixApproved meals. This week, she has Shakeology and a banana for breakfast, fruit as a snack, baked chicken with brown rice and broccoli for lunch, and hummus with carrots as an afternoon snack. To keep from getting bored with her food, she cooks dinners fresh every other night and eats leftovers on the second night.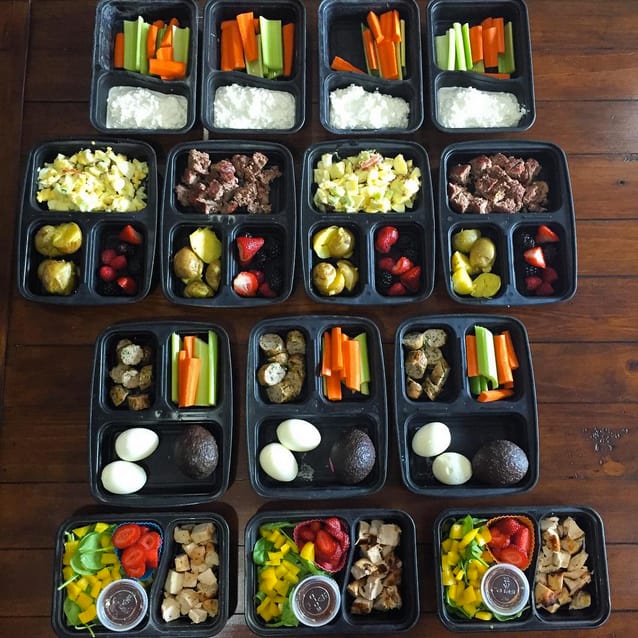 @dianasfitdish preps lunches and snacks for herself and her husband. He likes to have cottage cheese with carrots and celery for a snack, and either egg salad or hamburger with steamed potatoes and fresh berries for lunch. Her meals each day are Shakeology with spinach and water (not pictured), two hard-boiled eggs with 1/2 avocado, almonds (not pictured), spinach salad with chicken, bell pepper, strawberries, and pomegranate vinaigrette for lunch, and organic chicken sausage with raw veggies are an afternoon snack. We don't know what she eats for dinner, but you can bet it's healthy!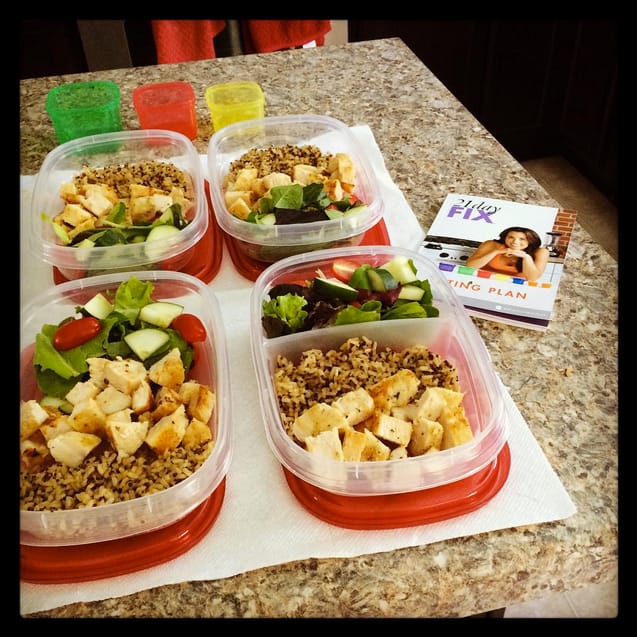 @fit_mom11 doesn't love meal prep day, but she does love how much time it saves during the week, giving her more free time to spend with her son. She made her salad using 21 Day Fix green containers for lettuce (green), chicken (red), and a quinoa blend (yellow). If it fits, you can eat it!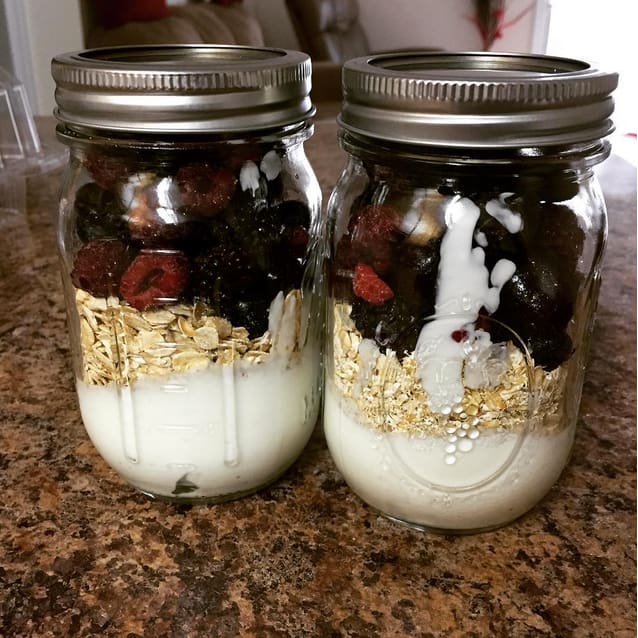 Breakfast is ready for @passion4pb! She made grab-and-go overnight yogurt in  Mason jars with milk and fresh berries.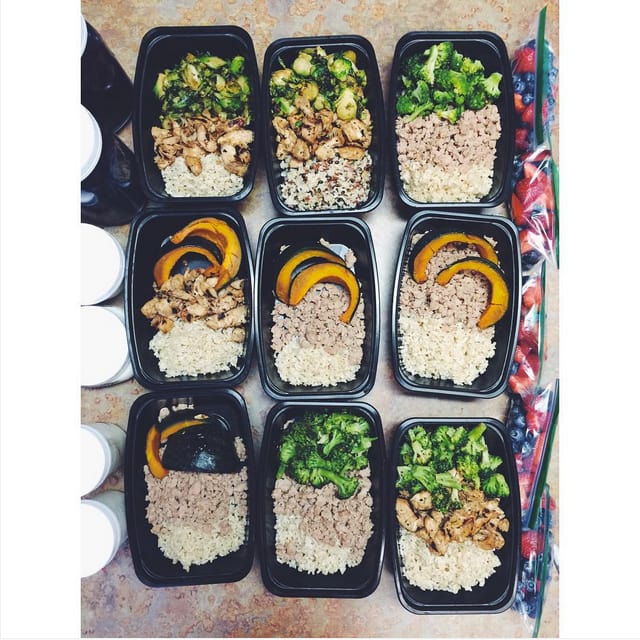 This meal prep from @lizzy_win looks delicious! We see combinations of grilled chicken or ground turkey with rice and broccoli, Brussels sprouts, and roasted kabocha squash. Bags of fresh berries are portioned and ready for snacks.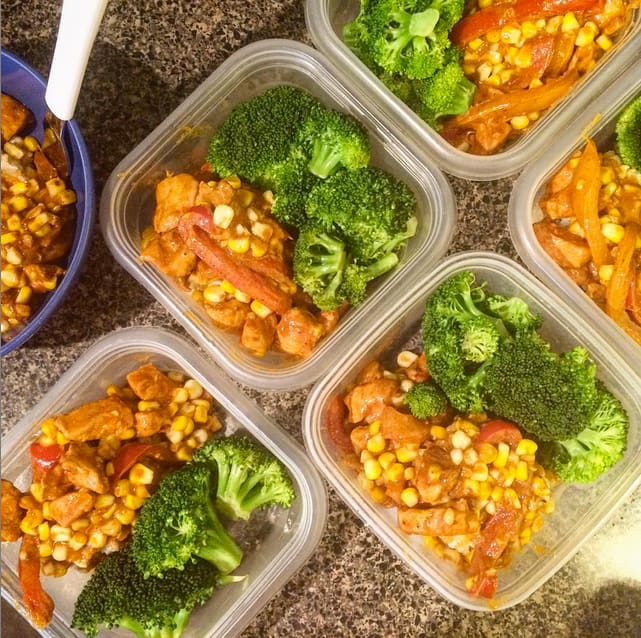 @johannajmc  is having brown rice with chicken and peppers in a red curry sauce with steamed broccoli. She saved time by purchasing the chicken and prepared sauce at her local farmers market.