14 Recipes to Make Summer Meal Prep Simple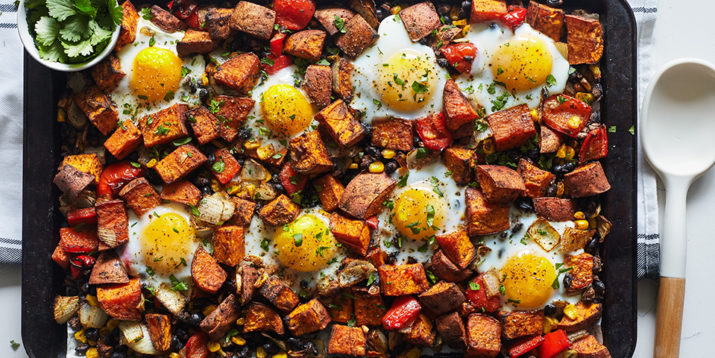 When it's hot outside (and inside!), the last thing you want to be doing is spending hours doing meal prep.
Keep your diet dialed in during the summer months with these 14 recipes that are easy to make and bursting with fresh flavors.
These meal prep recipes feature seasonal produce like strawberries, peaches, cucumbers, and more so you can spend less time in the kitchen and more time enjoying summer!
Meal Prep Breakfast and Snack Recipes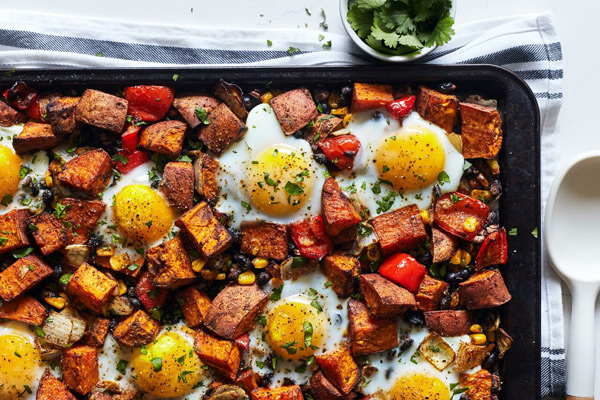 This sheet pan recipe is one that everyone can make — cooks, non-cooks, and everyone in between.
All you have to do is throw some delicious ingredient on a sheet pan, slide it in the oven, and voilá, breakfast is served!
What you'll need:
2 sweet potatoes
1 onion
2 cloves garlic
1 red bell pepper
1 cup black beans
1 cup corn kernels
1 Tbsp. + 1 tsp. olive oil
1 1/2 tsp. chili powder
1/4 tsp. ground cumin
1/4 tsp. ground smoked paprika
1/2 tsp. sea salt (or Himalayan salt)
1/2 tsp. ground black pepper
8 large eggs
2 Tbsp. finely chopped fresh cilantro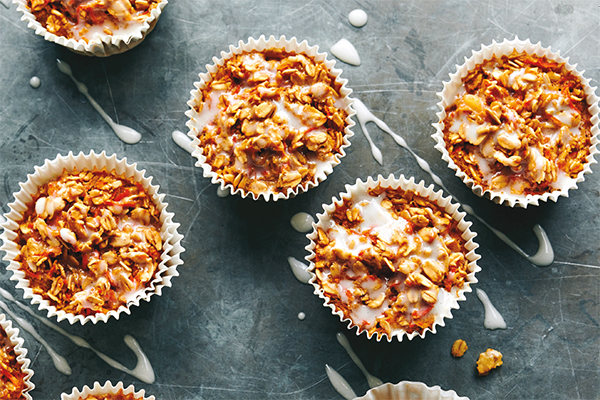 This recipe appears in the FIXATE Vol. 2 Cookbook by Autumn Calabrese and her brother, Bobby.
Pair these muffins with a delicious shake and you'll be well on your way to crushing your day!
What you'll need:
2 cups dry rolled oats
1 tsp. baking powder, gluten-free
½ tsp. ground cinnamon
¼ tsp. ground ginger
¼ tsp. ground nutmeg
¼ tsp. sea salt (or Himalayan salt)
1 cup unsweetened coconut milk beverage
2 large eggs
¼ cup pure maple syrup
1 tsp. pure vanilla extract
¾ cup grated carrots
¼ cup crushed pineapple
3 Tbsp. light sour cream
3 Tbsp. powdered sugar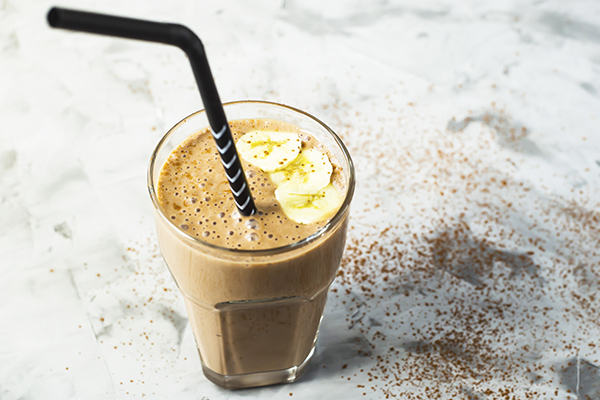 If summer family traditions revolve around ice cream, especially the chunky monkey variety, keep the ingredients for this creamy peanut butter-banana smoothie stocked instead.
Slice and freeze a bunch of ripe bananas to save time and add an extra level of creaminess.
What You'll Need:
1 cup reduced-fat (2%) milk
1 cup ice
1 scoop Vanilla Whey Shakeology
¼ large banana, cut into chunks
1 Tbsp. all-natural peanut butter
1 Tbsp. walnuts, coarsely chopped
Overnight oats are a perfect meal prep recipe. All you have to do is combine the ingredients in the evening, and then you wake up to a grab-and-go breakfast in the morning!
Sweet summer peaches make this recipe extra tasty.
What you'll need:
½ cup dry rolled oats
1 scoop Vanilla Whey Shakeology
⅔ cup water
½ tsp. pure vanilla extract
1 peach
Save time in the morning by prepping make-ahead smoothie packs. Just measure out and freeze your blueberries and diced avocado in individual containers or bags.
You can do the same with your dry ingredients and put them in the pantry. All that's left in the morning is to dump them into the blender with liquid and press the on button.
What You'll Need:
1 cup unsweetened almond milk
1 cup ice
1 scoop Strawberry Whey Shakeology
1 cup fresh (or frozen) blueberries, reserve a small amount for garnish
¼ medium avocado, cut into chunks
2 Tbsp. dry rolled oats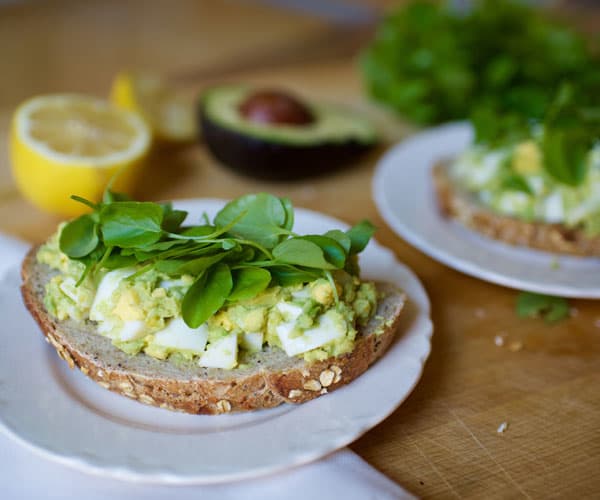 Don't weigh yourself down with the mayonnaise that's usually found in egg salad. This recipe keeps things light by using avocados to hold everything together.
Plus, now you have just one more reason to indulge your love for avocados!
What you'll need:
8 large hard-boiled eggs
1 ripe avocado
2 Tbsp. fresh lemon juice
½ tsp. sea salt (or Himalayan salt)
4 slices low-sodium sprouted whole-grain bread, toasted
1 cup watercress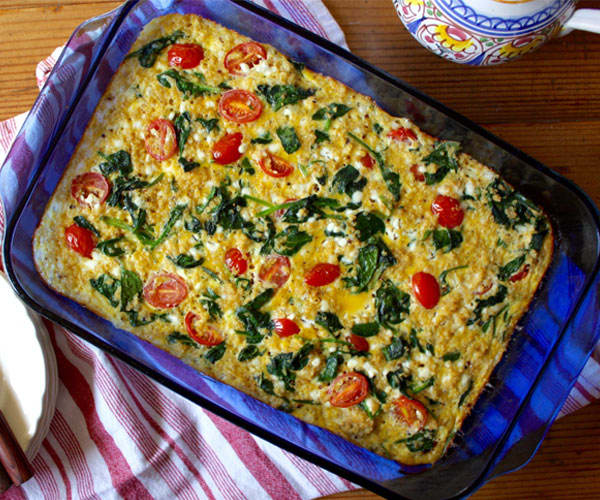 There's something magical about one-pan (or pot!) recipes — dump a bunch of ingredients into a pan and then a delicious, nutritious meal emerges. And there's only one pan to clean!
This breakfast casserole recipe is so simple and easy; you make it once and you'll be on easy eating street for days.
What you'll need:
Nonstick cooking spray
2½ cups cooked quinoa
8 large eggs
¾ cup reduced-fat (2%) cottage cheese (or part-skim ricotta)
4 cups raw spinach
1 cup cherry tomatoes
½ cup basil
Sea salt (or Himalayan salt) and ground black pepper (to taste; optional)
Meal Prep Lunch Recipes
Stop eating the same old salad for lunch, week after week. Try something new this summer that will rock your tastebuds.
Made with sweet oranges, aromatic cilantro, and crunchy walnuts, it's a great afternoon pick-me-up.
What you'll need:
1 cup cooked quinoa
3 oz. shredded rotisserie chicken breast
1 oz. walnuts
1 orange
2 Tbsp. fresh cilantro leaves
2 tsp. extra-virgin olive oil
2 tsp. red wine vinegar
¼ tsp. sea salt
1 dash ground black pepper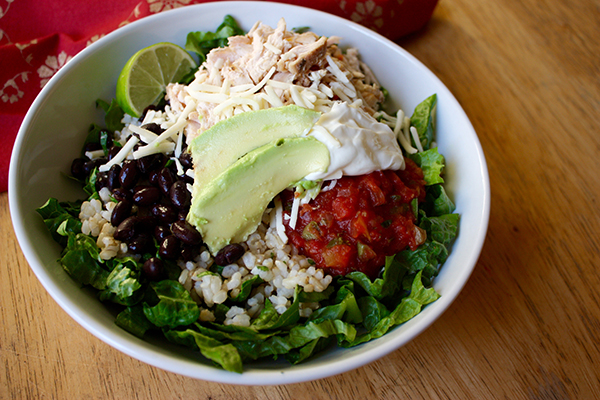 This easy chicken recipe might be the perfect meal: fresh flavors and wholesome ingredients ready in 20 minutes.
For a finishing touch that pulls this bowl together, add fresh salsa, a squeeze of lime, and creamy Greek yogurt on top of crisp romaine.
What you'll need:
2 cups cooked brown rice
1 Tbsp. fresh lime juice
2 Tbsp. fresh cilantro
3 cups romaine lettuce
1 cup cooked black beans
1½ cups shredded cooked chicken breast
½ cup shredded Monterey jack cheese
1 cup fresh tomato salsa
½ avocado
4 Tbsp reduced-fat (2%) plain Greek yogurt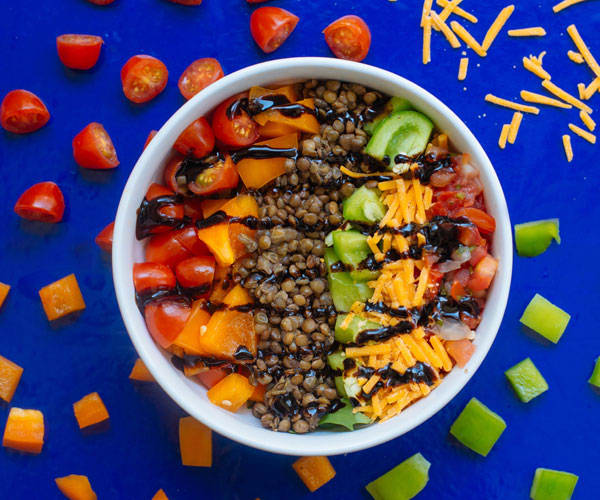 These gorgeous bowls of brightly-colored vegetables make a summer meal that's as nice to look at as it is to eat. Thanks to some lentils, it's also a nutritional powerhouse.
What you'll need:
4 cups mixed salad greens
1 cup chopped red cabbage
1 cup pico de gallo (or fresh tomato salsa)
½ cup shredded cheddar cheese
2 cups cooked brown (or green) lentils
1 cup chopped orange bell pepper
1 cup chopped green bell pepper
1 cup halved cherry (or grape) tomatoes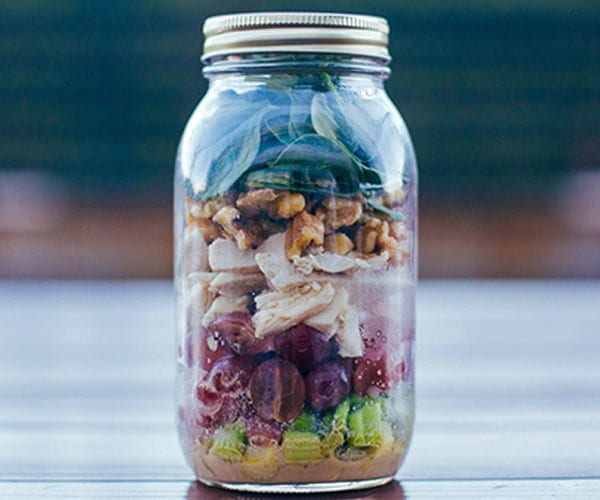 Mason jars and meal prep go together like peanut butter and jelly. But in this case, we'll take some juicy grapes and flavorful mustard chicken over a PB&J any day.
What you'll need:
½ cup red wine vinegar
4 tsp. olive oil
2 Tbsp. country-style Dijon mustard
2 Tbsp. tarragon
1 cup celery
8 oz. cooked chicken breast, boneless, skinless
1 cup red grapes
4 cups fresh spinach
¼ cup walnut halves
Meal Prep Dinner Recipes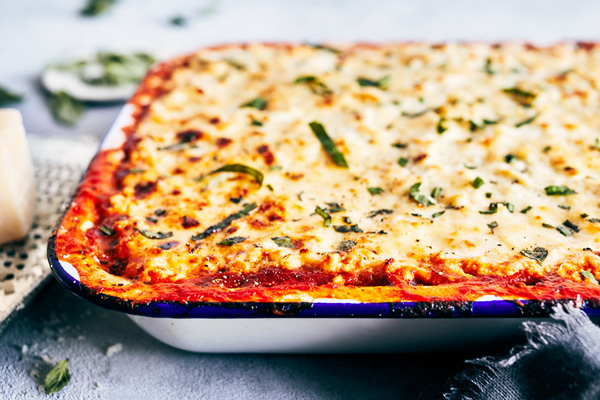 What you'll need:
1 small spaghetti squash
Nonstick cooking spray
4 cups all-natural marinara sauce
3 cups part-skim ricotta cheese
1 cup grated Parmesan cheese
¼ cup fresh basil (optional)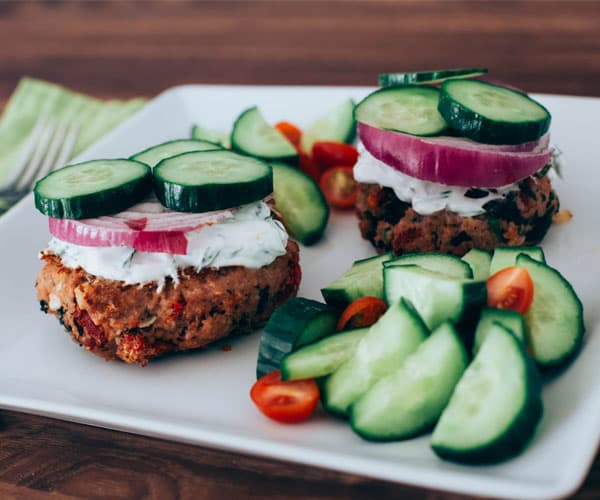 Summertime is prime burger time, but we'll pass on the over-cooked meat patties in favor of these flavor-packed turkey burgers.
Topped with crunchy veggies and a tangy yogurt sauce, you can dig into this dish after a short 30 minutes of cooking.
What you'll need:
¾ cup reduced-fat (2%) Greek yogurt
2 Tbsp. fresh lemon juice
2 cloves garlic
¼ tsp. dried dill weed
1½ lbs. 93% lean ground turkey
1 red onion
¼ cup sun-dried tomatoes
2 oz. frozen spinach
6 Tbsp. crumbled feta cheese
1 tsp. dried oregano
½ cup whole-grain bread crumbs
1 large egg
Sea salt and ground black pepper (to taste; optional)
1 cooked beet
¼ cucumber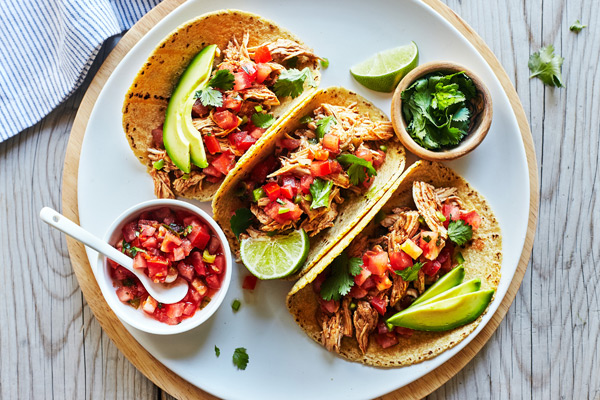 A slow cooker is a meal prepper's best friend. It's hands-off cooking, you can make big batches, and clean-up is easy peasy.
This chicken taco recipe will turn every day into Taco Tuesday, with tender, flavorful chicken that you can eat in whatever way you want — in a wrap, heaped on homemade baked tortilla chips or your favorite greens.
The delicious possibilities are endless!
What you'll need:
1 cup low-sodium organic chicken broth
4 cloves garlic
2  jalapeño peppers
2 Tbsp. chili powder
2 Tbsp. ground cumin
2 tsp. ground smoked paprika
½ tsp. sea salt (or Himalayan salt)
2 bay leaves
1 lb. raw chicken breast, boneless, skinless
8 (6-inch) corn tortillas
1 cup pico de gallo (or fresh tomato salsa)
1 avocado
1 lime
¼ cup fresh cilantro